The Autumn Auction 2020
10 DEC 2020 7:00 PM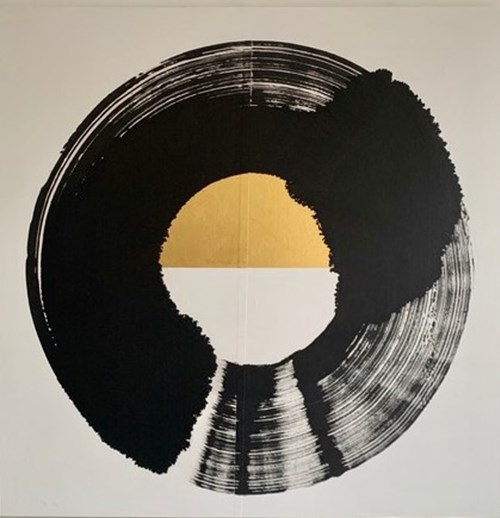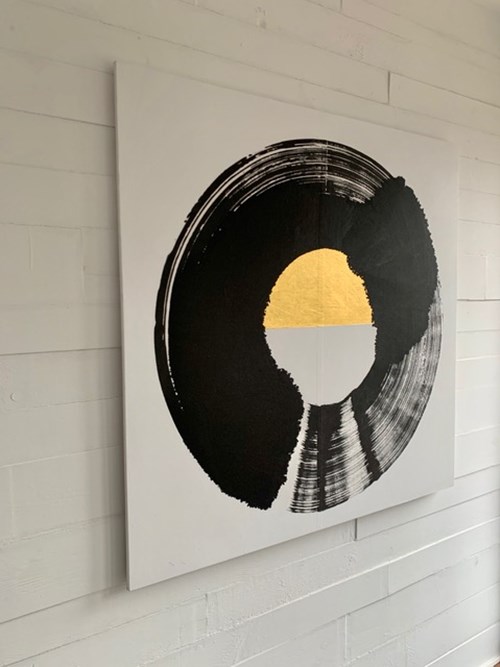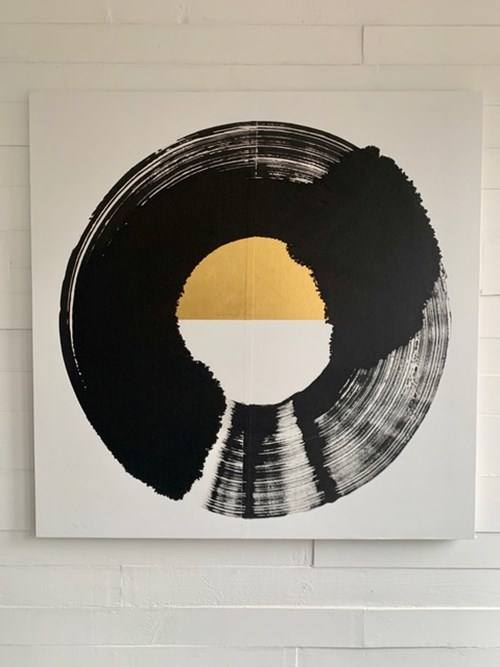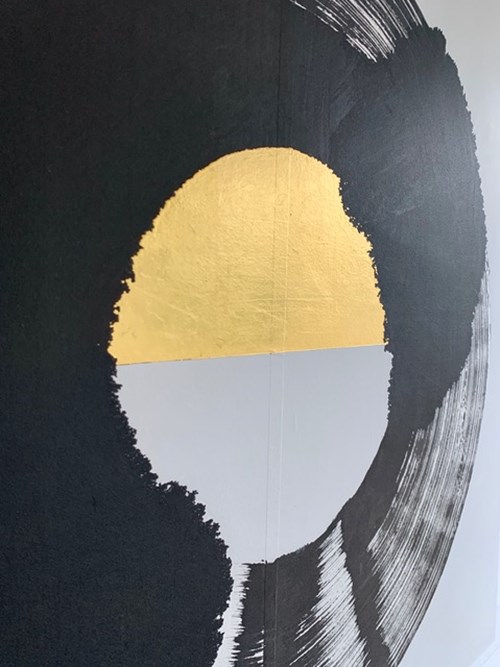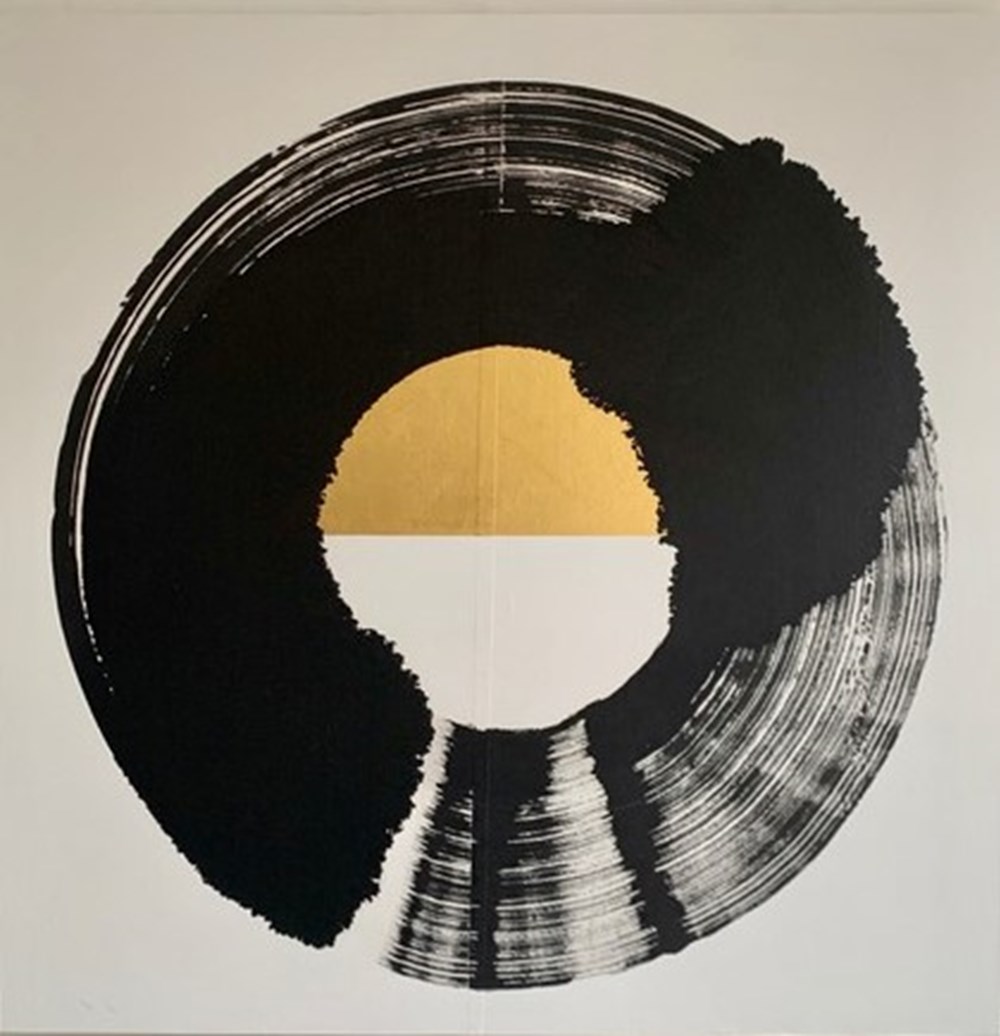 51. Rod McIntosh
Optimism II
Signed and dated (on the reverse)
Ink on Chinese mulberry paper with 24 carat gold leaf, mounted to a Fabriano cartridge (120gsm) substrate on birch panel
100 x 100 cm.
Created in October 2020
This work is unique.

ESTIMATE
£2,000 - 3,000
View shipping estimates
Notes
"I used lockdown to build myself a new studio, based on a dream I had of a space, when I was in Hospital in 2019, following life-saving surgery. I imagined an open bright classic white walled space with a skylight in the centre. Throwing light down upon the large glass plate, upon which I paint my work. The space was both where I meditated and studio as both practices are connected. With extra time on my hands I put them to work.
The first work I have created are some single enso (circles) created following the breath. A slow steady inhale and exhale. Focussing my mind and bringing myself to being present. More mindful. They are a physical record of a captured moment during lockdown. That with the half section of the inner space gilded with 24 carat gold leaf. I am reminded of; that we have a choice of how to react to that we cannot control. Is the contained space half empty or half full?" - Rod McIntosh, 2020.
Process is central within the painting practice of Rod McIntosh. His mark making has a fluidity and honesty that reveals itself through a muted pallet of monochrome. This lends the work a striking and minimal appearance, which coalesces with the quiet sensitivity to his materials, time invested and action. Through rehearsal, the mark-making is an embodiment of a gestural flow with the breath that is privately performed
For Rod McIntosh the provenances and particular characteristics of each material are of great importance. Following closely traditional eastern recipes for archival inks and pastes he works upon delicate Chinese papers that absorb every fluid movement as he accepts the brevity of a final committed stroke. Presence and concentration is key to his practice in cultivating a meditative quality. Examining his temporal gestures, alongside ideas of mindfulness, permanence, attachment and acceptance.
Accolades
BA (HONS) Sculpture. Sheffield Hallam University
National Open Art Competition – Emerging Artist Award. 2017
Secret Art Prize – Curious Duke Gallery. 2017
Pure Arts Award – Winner, Pure Arts Group. 2016
Rod McIntosh has had work exhibited and included in private and corporate collections in the UK and internationally.
Recommended for You