The Autumn Auction 2020
10 DEC 2020 7:00 PM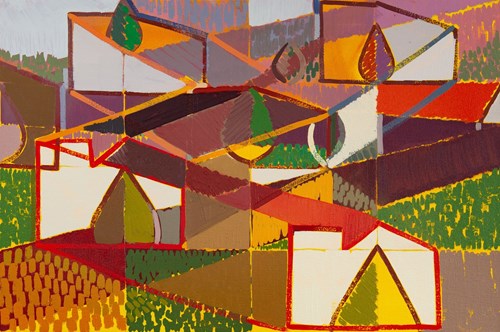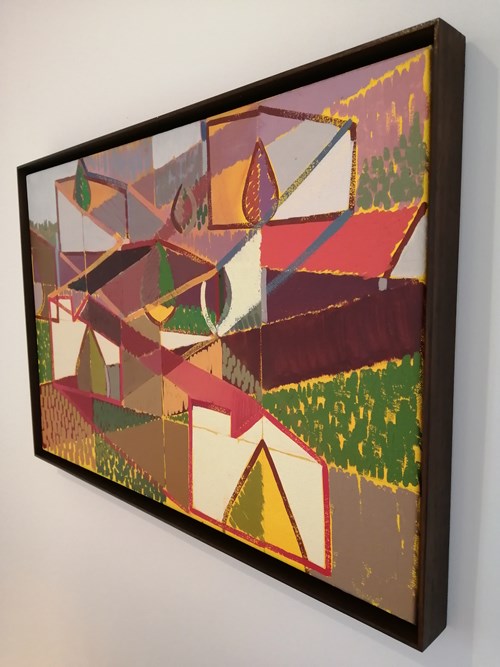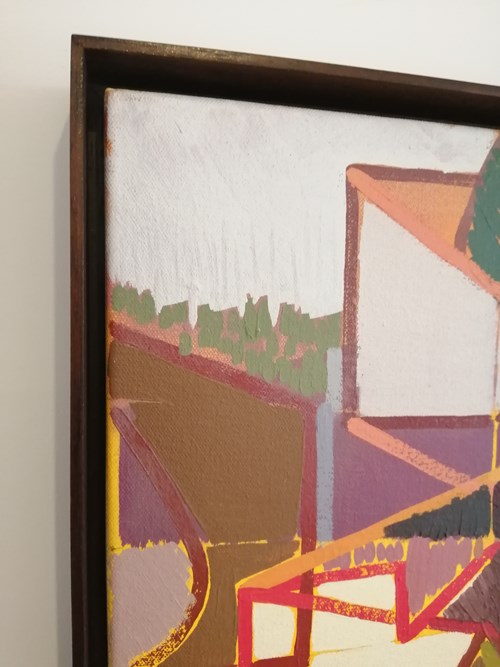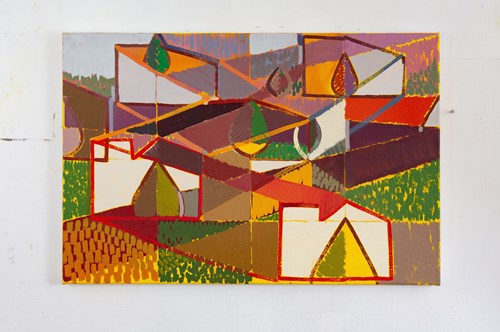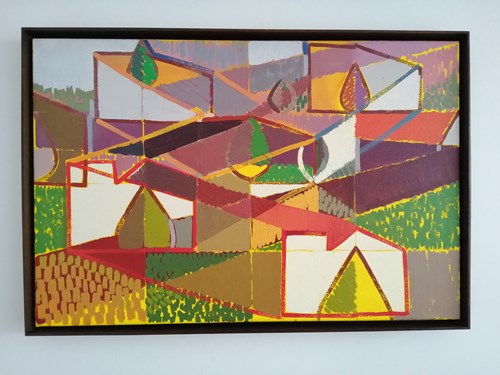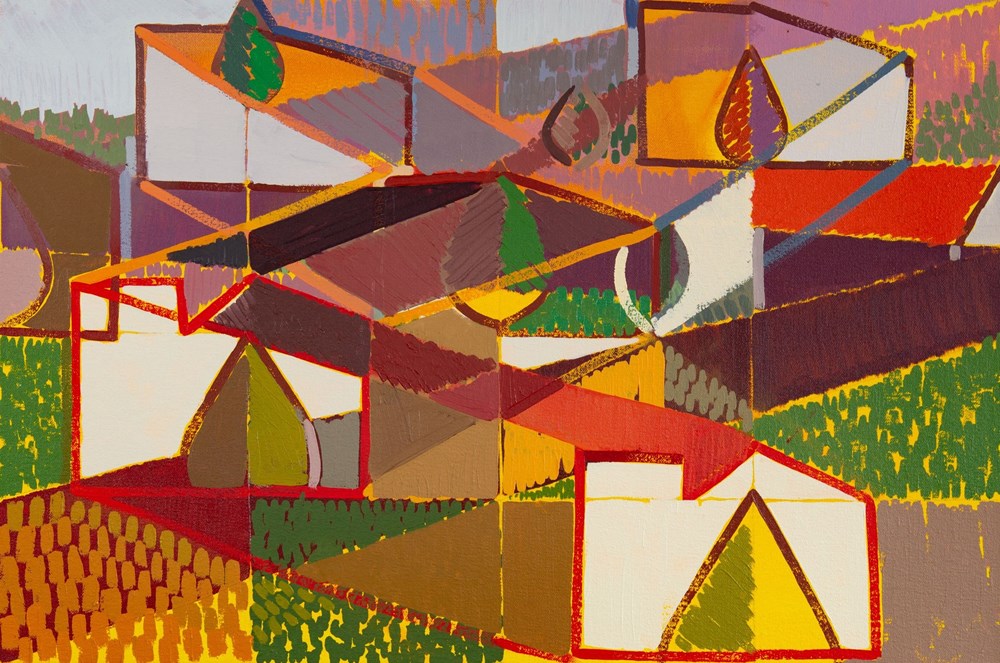 68. Roisin Fogarty
Whereabouts
Title, signature and date (on the reverse)
Oil on canvas
41 x 61 cm.
Painted in 2017
ESTIMATE
£1,000 - 1,500
View shipping estimates
Notes
"Whereabouts was a painting made in the studio from specific memories of walking in the Gipsy Hill area of south-east London. The challenge was to paint straight to canvas via image recall. Images were taken from the direct experience of walking to and from the studio. The low light of autumn mornings and half-light of late afternoon still stick in my mind when I remember that period. That suburb is home to domestic Victorian and mid-century modern architecture so the recession of varied rooftops on inclining horizon lines provided me with an opportunity to study shape and colour in space."
Roisin's paintings deal with the experience of navigating the urban and rural landscape. As a painter, Roisin enjoys the problem of using two dimensions to convey an experience of time and space in the physical world. "I am full of wonder for the sophistication of human movement and am intrigued by the complexities of spatial perception."
Accolades
Education: Fine Art and the History of Art and Design at DeMontfort University. Studio Painting Programme,Turps Art School, 2014.
Roisin is a teacher and a mentor on the Turps Correspondence Course.
Recommended for You