The Big Issue, The Big Art Auction
04 NOVEMBER 2020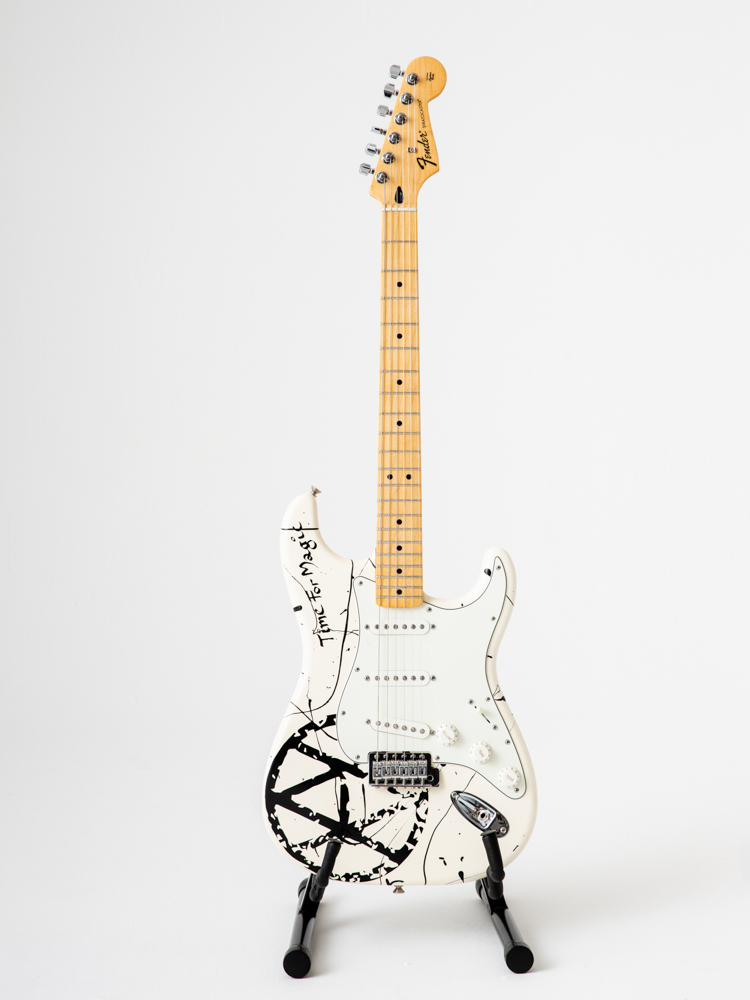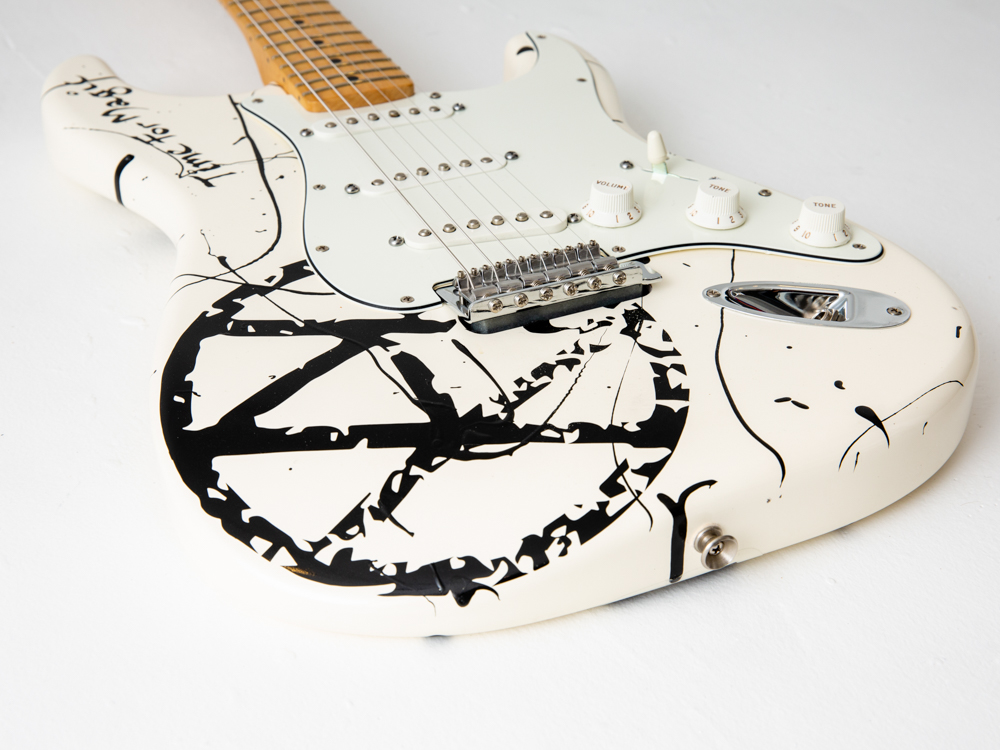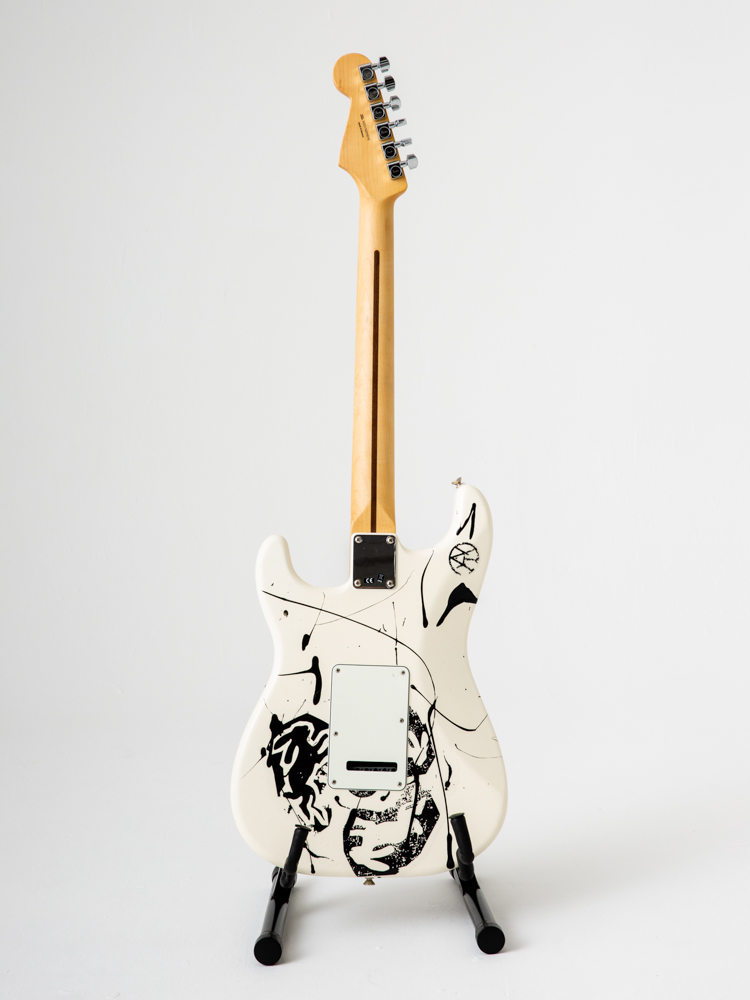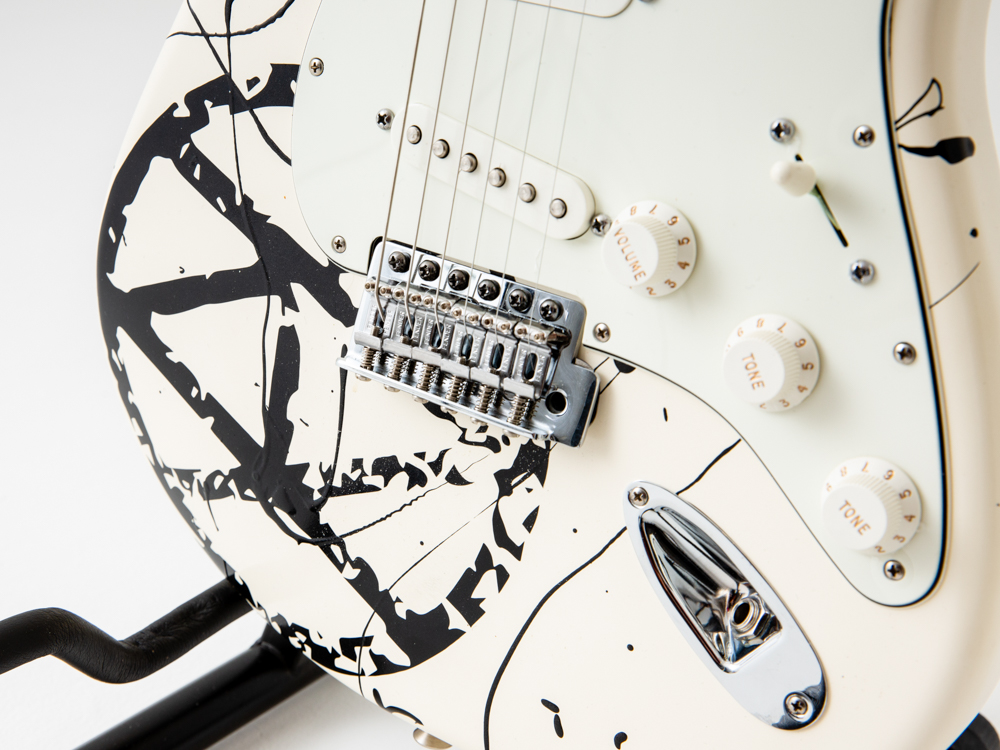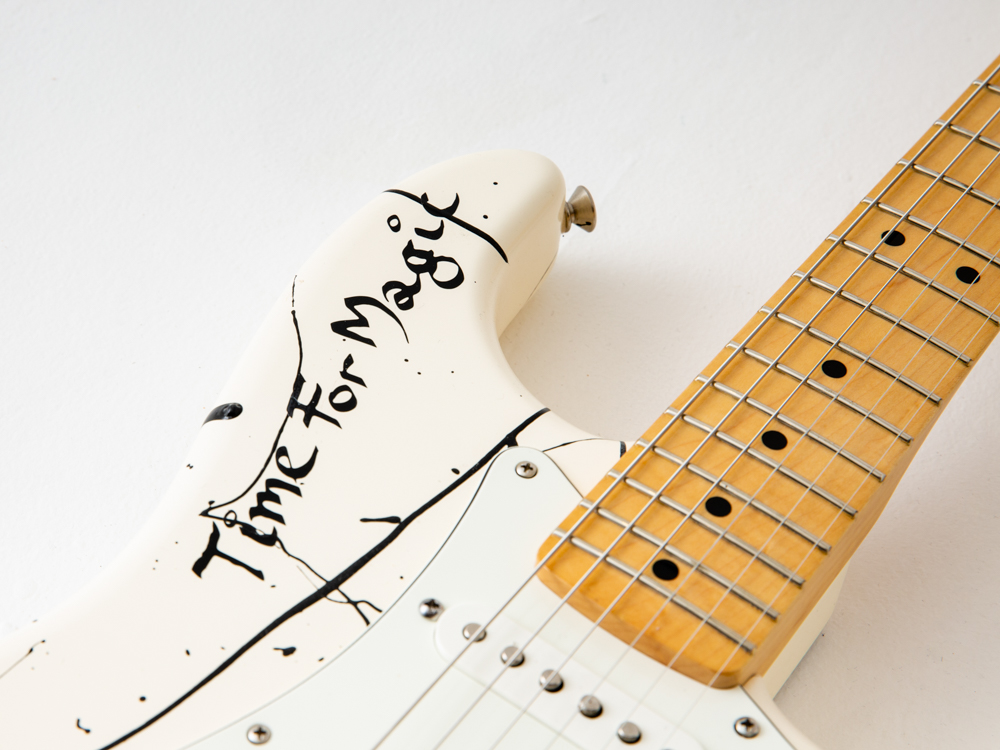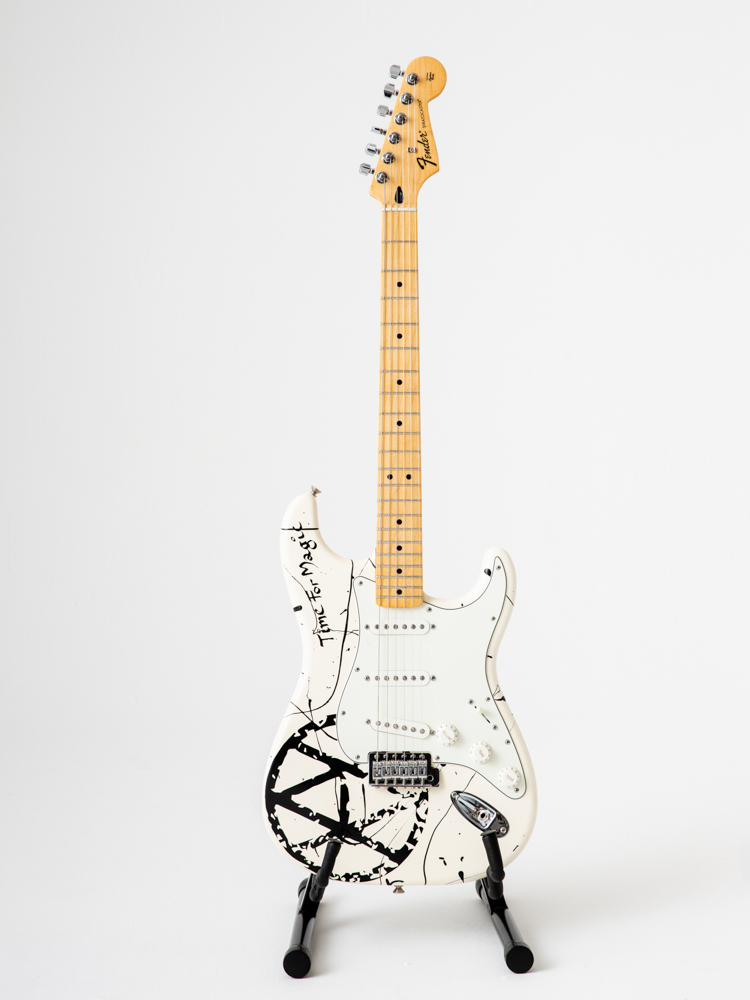 Add to wishlist
9. Jamie Reid
Time for Magic
Enamel paint and vinyl on Fender Stratocaster
106.7 x 12.7 x 38.1 cm.
Created in 2020
ESTIMATE
---
£4,000 - 6,000
View shipping costs
Notes
---
"This guitar features a number of important signifiers of my practice. The OVA symbol carries many meanings, the simplest being an classic Anarchy symbol united with a V for Victory. The hares are symbols of free thinking, and the Time For Magic is now."
"Social activism has been part of my practice for fifty years. I have a personal connection with one of the founders of the Big Issue going back to this period when we set up a radical press co-operative called Suburban Press. Since then I have been fortunate to be able to support a number of important causes from supporting striking miners to campaigning for climate action. Punk was all about self empowerment, and that is at the heart of what The Big Issue does."
The 'Hare' was commonly featured as a Punk Rebellion motif throughout his artwork as the Trickster, the Free Thinker/direct reference to Joseph Beuys and his dead hare.
The circular OVA symbol is also important as - in a simple reading - it's a conflation of the Anarchy A and a V for Victory. It also relates to the Druidic Eightfold Year, which is not a million miles from the Buddhist Wheel of Life through focussed more on the eight festal of the year - Solstices, Equinoxes and four others. Jamie has been using this symbol as his own glyph since the late 80's.