The Sixteen Trust
01 DECEMBER 2021 - 16 DECEMBER 2021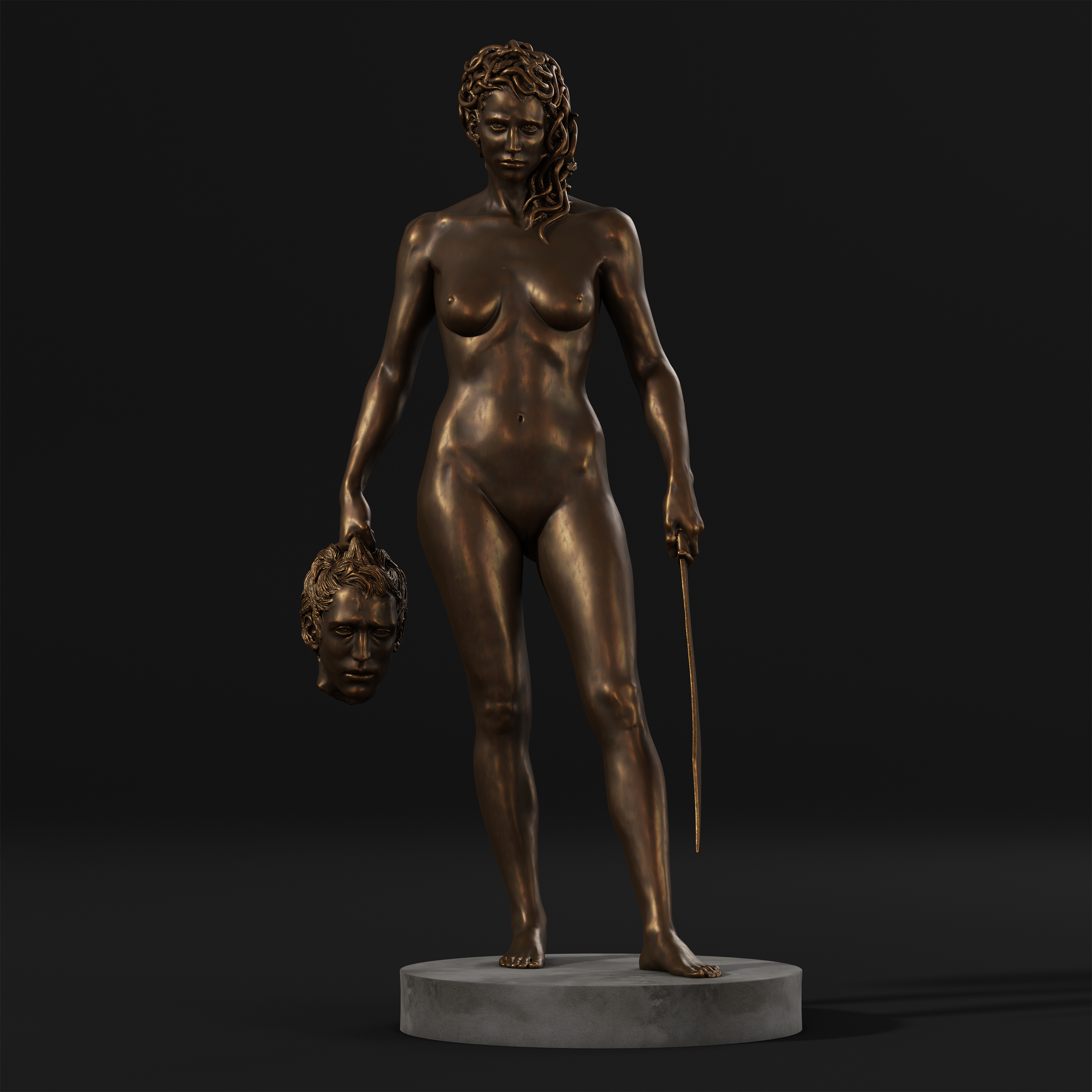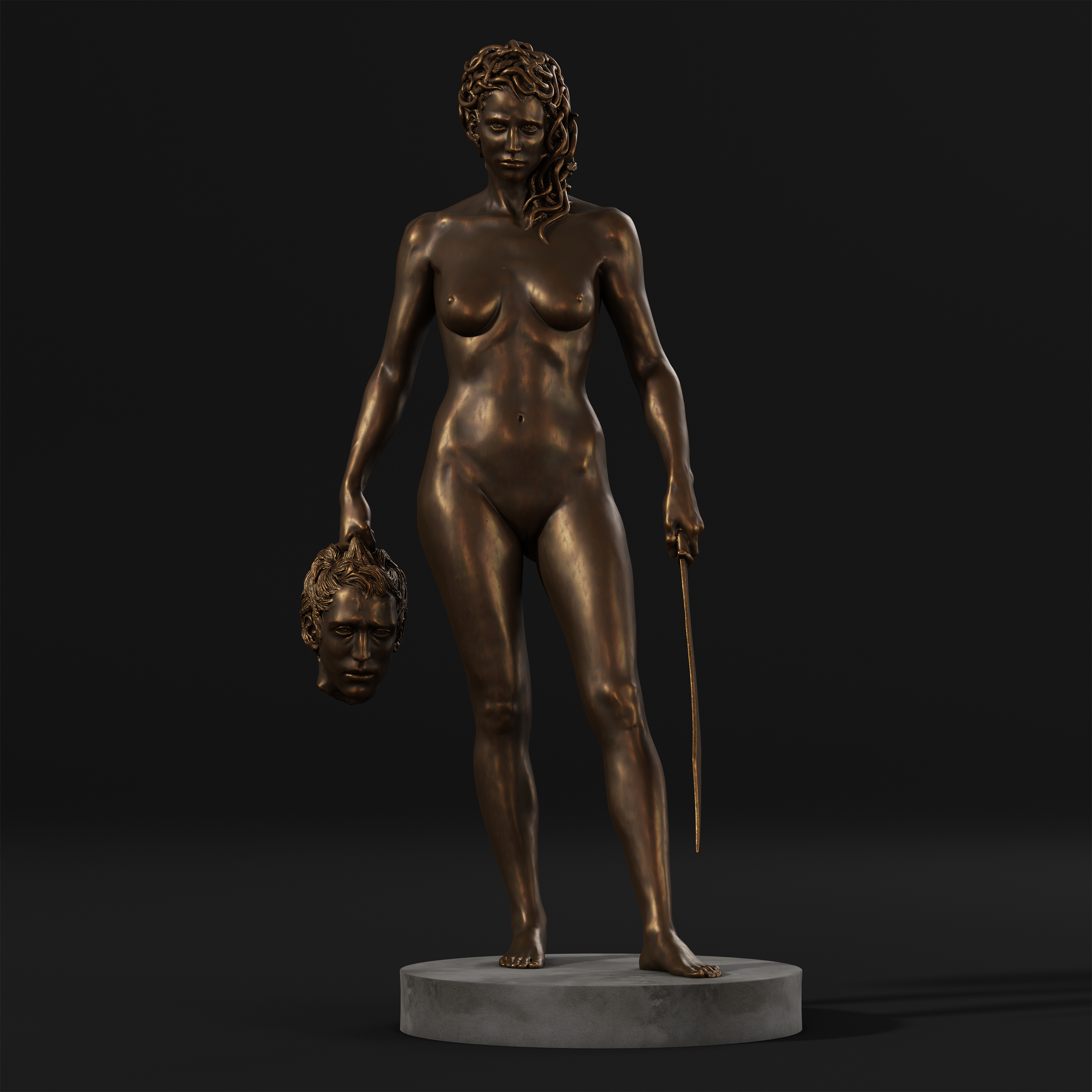 Add to wishlist
20. Luciano Garbati
Medusa Holding the Head of Perseus, Bronze, 2021
Luciano Garbati
Medusa Holding the Head of Perseus, Bronze, 2021
Virtual Sculpture/NFT
4096 x 4096 pix (48 MG)
Reserve: 0.5 ETH
Available for sale soon through Opensea
ESTIMATE
---
£1,000 - 3,000
This auction has now ended
Notes
---
The sculpture depicts a nude Medusa holding the head of Perseus in her right hand and a sword in her left. The original Medusa was sculpted in clay, then cast in resin with fibreglass reinforcements. The sculpture stands just over 2 metres tall.
A photograph of Medusa, captioned "Be thankful we only want equality and not payback", went viral on social media in 2018.This image was seen by New York photographer Bek Andersen, who quickly got into contact with an anonymous patron of the arts. Medusa was the centerpiece of Medusa With The Head, a pop-up exhibition in the Bowery that ran from November 2018 to January 2019.
Andersen and Garbati later collaborated on an application to New York City's Art in the Parks program. A bronze replica of Medusa was installed in Collect Pond Park, facing the New York County Criminal Court building. Some have drawn comparison between Medusa and the Harvey Weinstein sexual assault trial, which took place at the New York County Criminal Court.
Please note: This NFT is being sold on Opensea. Bid here.