The Spring Auction 2020
28 MARCH 2020
Candid Arts, 3 Torrens St, London EC1V 1NQ
Live Streamed Auction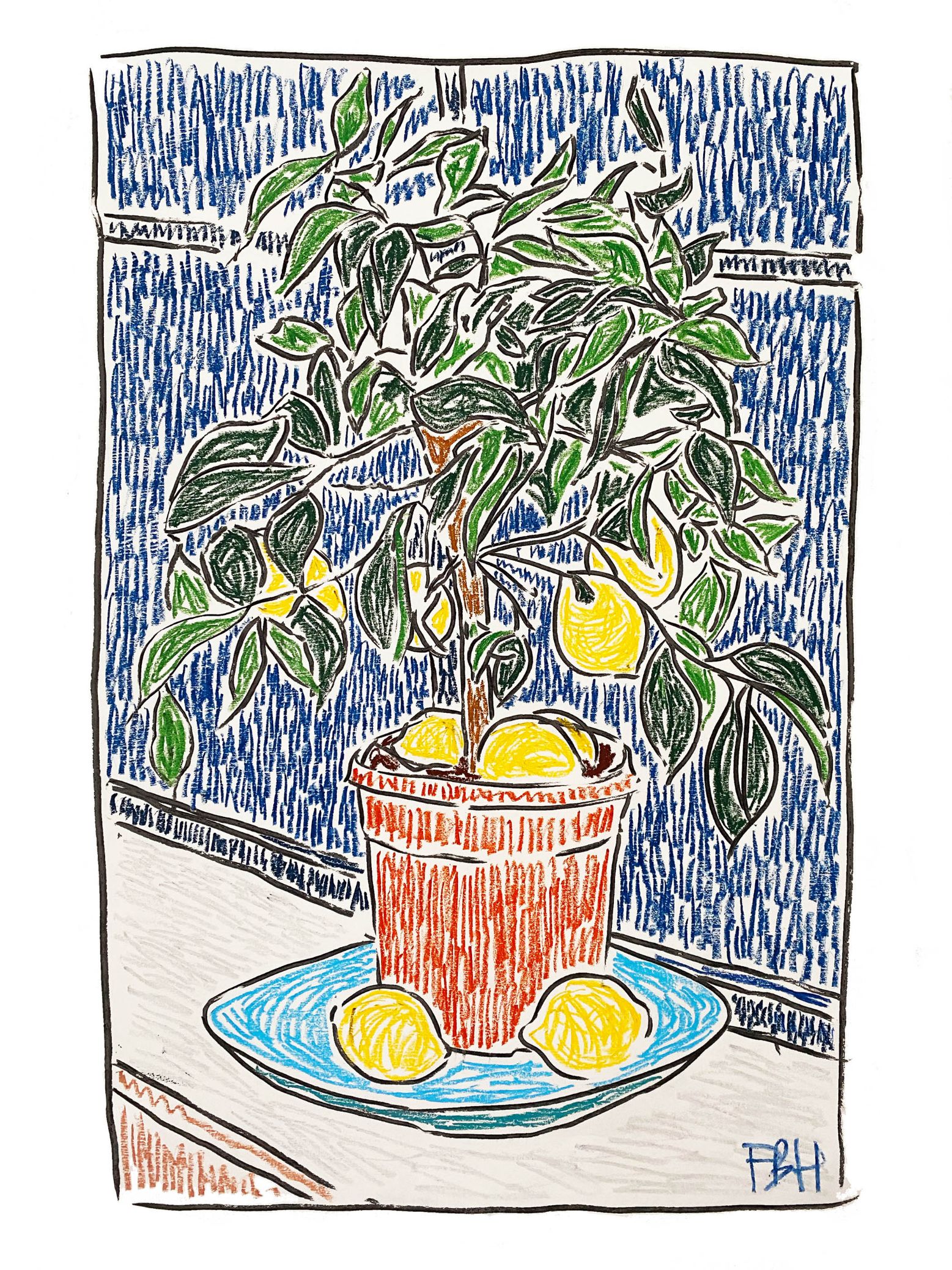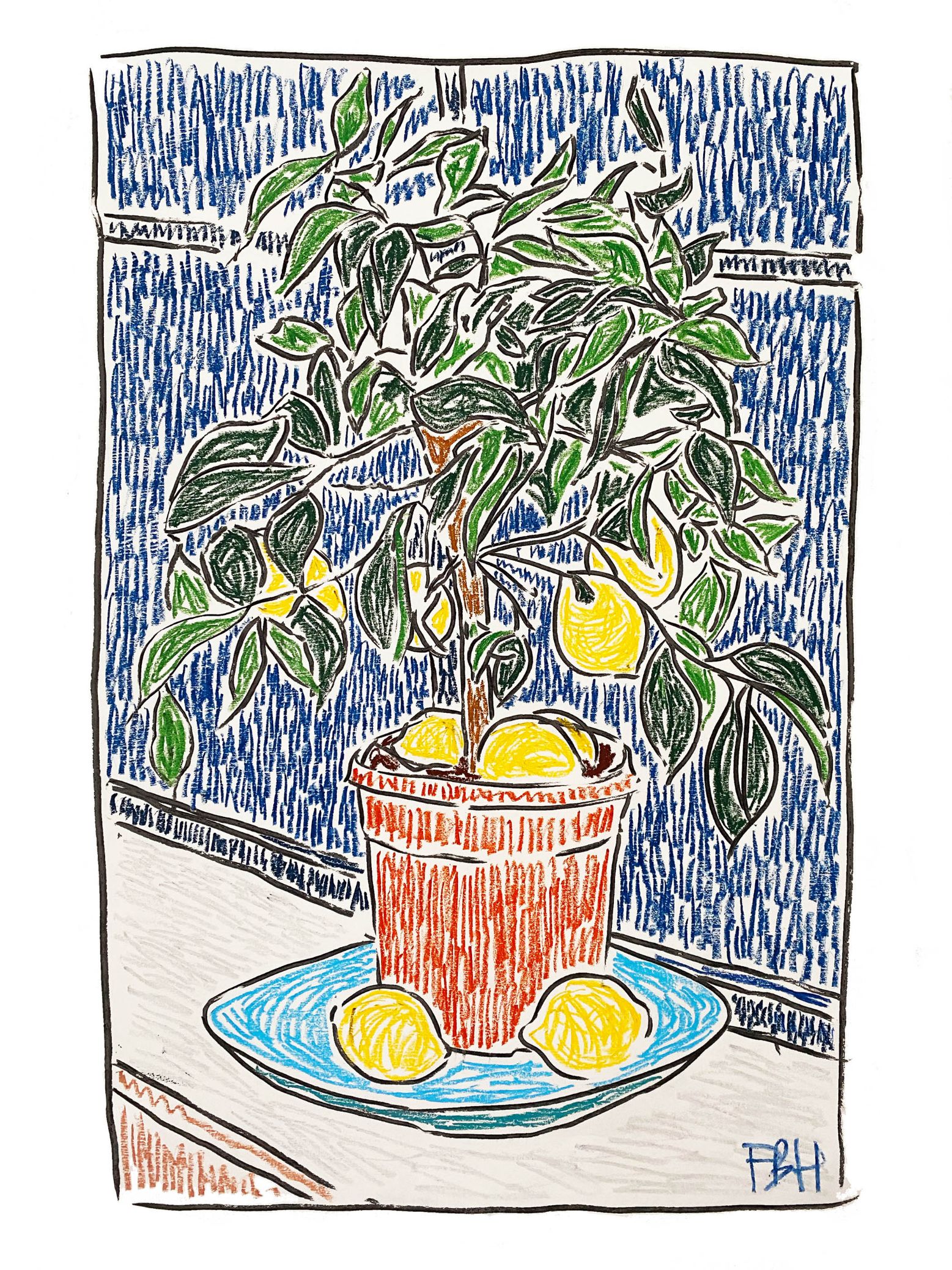 Add to wishlist
78. Poppy BH
It's just a (very) little lemon tree
Signed 'PBH' (lower right) and dated (on the reverse of the frame)
Charcoal and oil pastel on paper
84 x 59.4 cm
Created in 2019
ESTIMATE
---
£650 - 1,000
View shipping costs
Notes
---
Poppy BH's descriptive line drawing is captivating, imbuing this Lemon Tree, and the entire scene, with a sense of life and vibrancy.
Previously specialising in portraiture, in this work Poppy shifts her focus to capturing the life in objects that surround her:
"My elder brother gave me a lemon tree for my 25th Birthday. It wasn't getting enough light at home so I brought it to my studio. Now flourishing, it has been the subject for several still life drawings. This piece was the first of these and marks the point when I started to include much more still life drawing in my practice; a subject matter that I had largely ignored over the past few years."
"I like to capture my subjects with strong line works and bold colours, using a less is more approach. In this way, I hope to imbue them with new meaning; to move away from purely representational art towards more playful depictions that places emphasis on the sentimental significance of these chosen people or objects."
Poppy is also exhibiting The Leg Lamp in The Spring Auction.
Accolades
English Literature MA, University of Edinburgh
Group Exhibitions: The Christmas Show, Abbeville Road, London, 2019. Wondering People, London. Wondering People, Summerhall Gallery, Edinburgh, 2016. Palau Zuriaga, Barcelona, 2015. Edinburgh University Arts Festival, Whitecube Gallery, Edinburgh, 2014. The Big Picture, The Telegraph.
Artist-in-Residence, Bushey Hill School, Watford, 2017.