The Department Store, 248 Ferndale Road, London, SW9 8FR
Live Streamed Auction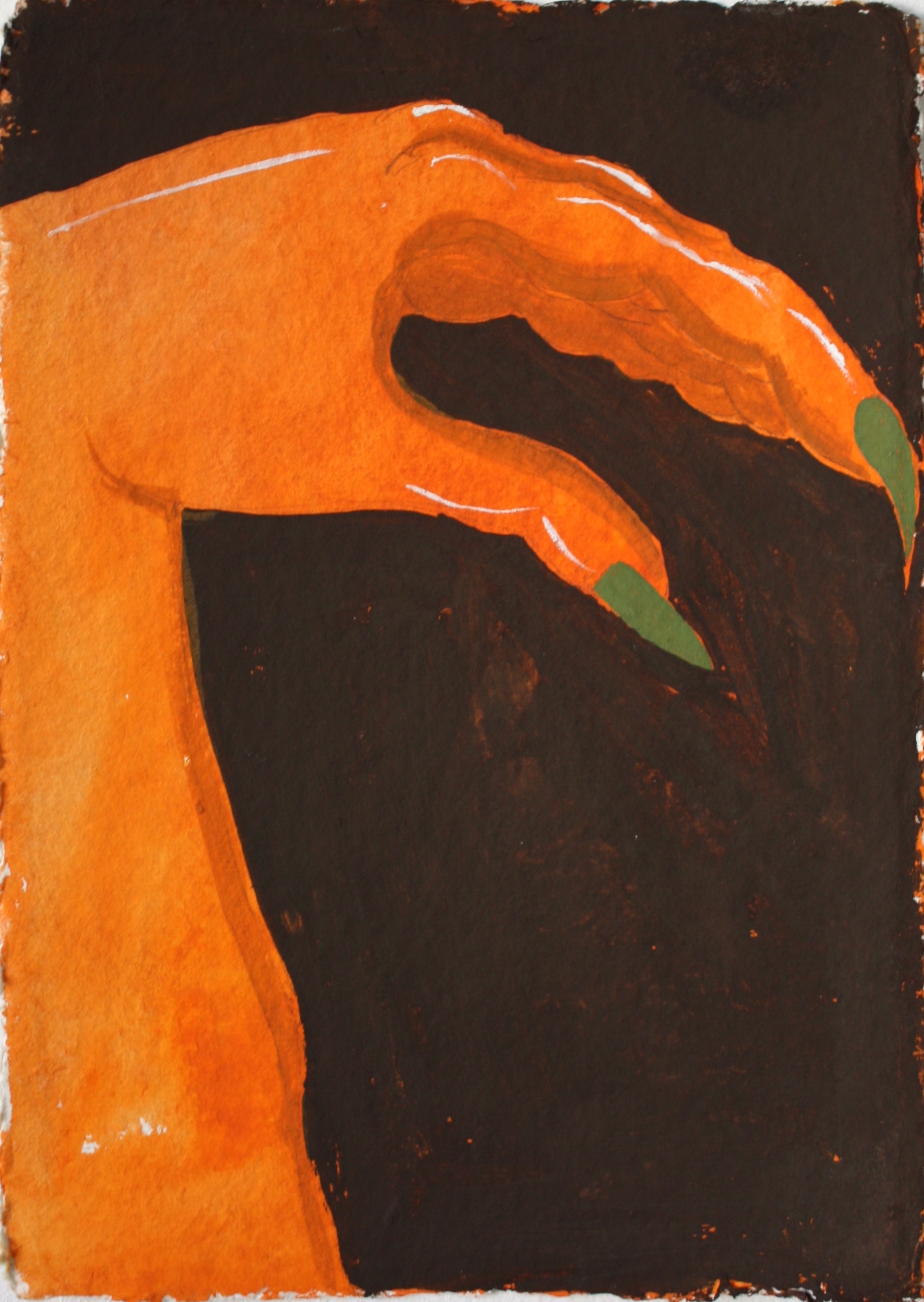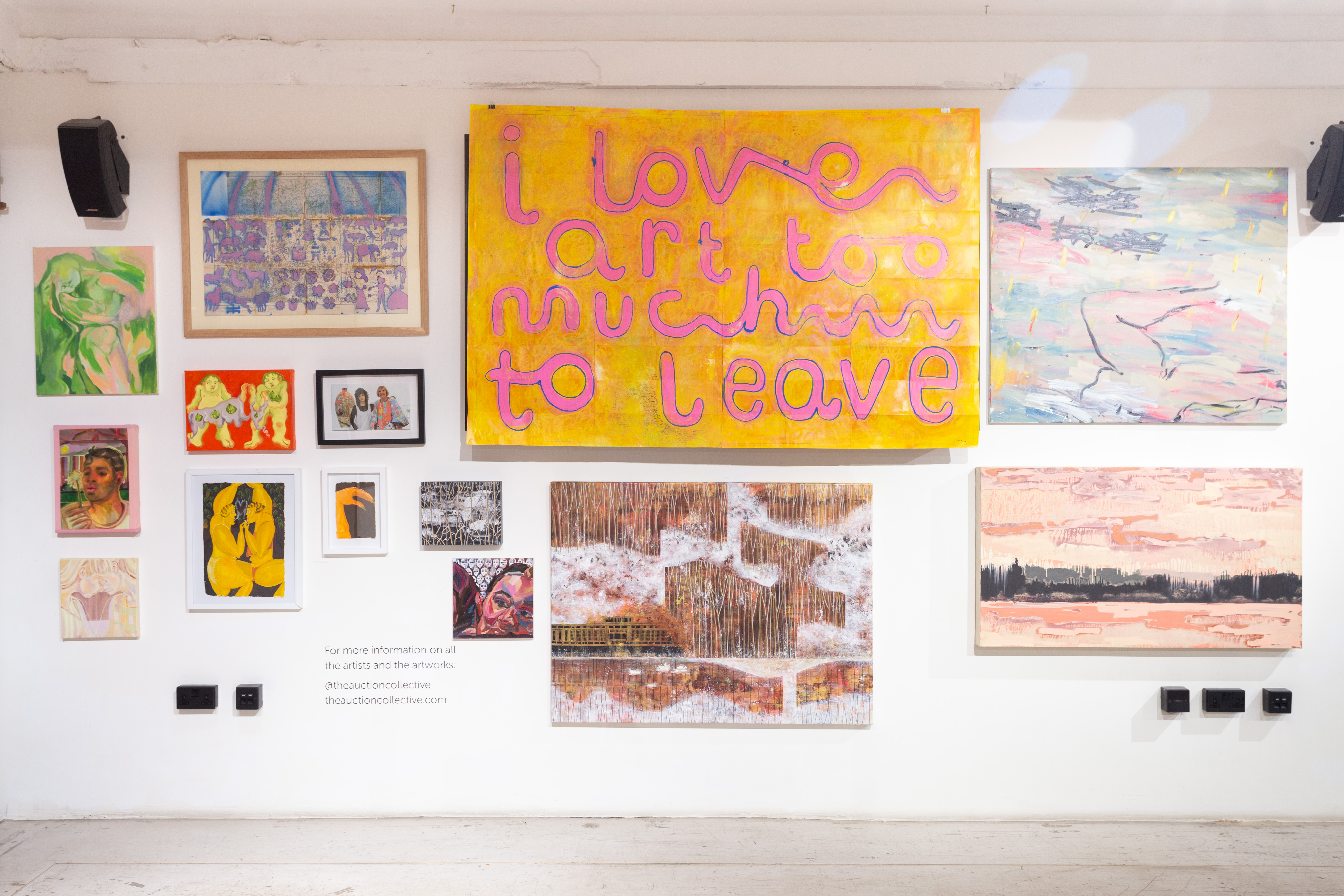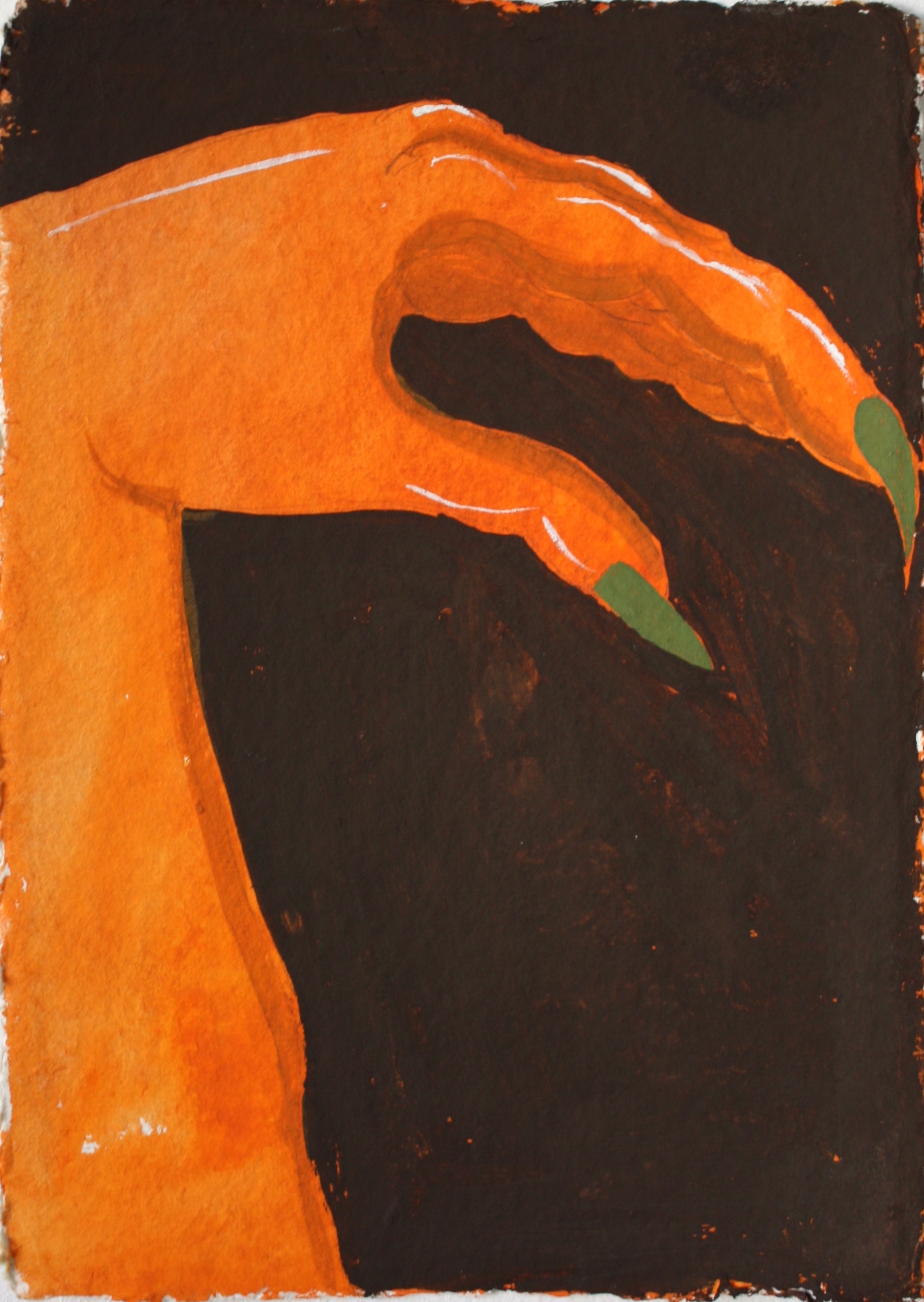 Add to wishlist
37. Oriele Steiner
Hand's Rest
Signed and dated (on the reverse)
Gouache on Khadi paper
14.81 x 21.01 cm.
Framed: TBC
Painted in 2021
ESTIMATE
---
£140 - 300
View shipping costs
Notes
---
A colour study of a resting hand. Hand studies are an important part of Oriele's practice as her first language was BSL (British Sign Language)
Oriele's work explores a wide array of painting techniques and processes, using colour and light as the dominant means of experimentation. She is interested in a palette's ability to evoke emotion, whether through direct, singular use or via juxtaposition and dissonance. Her compositions portray vivid dreamscapes, and the figures within offer a sense of eeriness. The figures themselves often make their way in to her direct environment via imagination and drawings. Organic forms taken from this imagery transform themselves in to a range of motifs, which dominate her work. These motifs are her way of building up a relationship with the imagery, and she continually builds upon this visual alphabet through uninhibited, free-associative drawing and painting. This results in a quality that represents immediate, impulsive thoughts.

'My mouth is bored,' explores Oriele's relationship with food using humour and personal experiences - something artists have done at various points in history. In his painting 'The Ricotta Eaters,' Vincenzi Campi paints himself as an over-indulging peasant. The humorous composition and figuration of him and his fellow diners is intended to confront all kinds of questions and taboos around the position of food in society, class, and culture at the time. These dichotomies - of capitalism, personal health, and addiction fascinate Oriele, as seen in her recent painting 'A balanced Diet' where she investigates her own relationship with these contradictions through the use of humorous, sarcastic imagery.

Accolades

Education: Central Saint Martins university foundation Diploma, London 2011-2012. University of Brighton BA hons Fine Art: Painting 2012-2015. Slade MFA. Date TBC

Recent exhibitions: 2021- Grove collective, 'A future cast in our image' Group show, Square Gallery, London, Feb. Tilted, Group show, Purslane and Wilder Gallery, March. Safe as milk, Arusha gallery Group show, Edinburgh, March. Art for Relief, The Auction Collective, Group show, March. 'Safe as Milk', Arusha Gallery, Group show, Soho, London, July. 'NOW' Huxley Parlour, Online show, July. 'Amongst The Chaos', Wondering People, group show. London, July. The Tub Hackney, group show TBC.
2020 - Yngspc, As inside, so outside', Group show, online. Bowes-Parris gallery Solo exhibition, Oct. All mouth Gallery and Bowes-Parris gallery. Curated for covid, Group show, London, Dec. Wondering People, group show, London, Dec.
2019 -'Complex & Partial', Solo Show, Brighton. St Art - Radion - Group show, Amsterdam. July 'While Supplies Last', Group show, Seattle. August​ 'Windows', by noplaceart GX Gallery, London.
2018 - Bloomberg New Contemporaries and Bluecoat Studio bursary at The Royal Standard, Liverpool. The Royal Standard - Group Show. Windows - by noplaceart' GX Gallery. London.

Interviews: Video interview with Wondering people 2020. Bowes-Parris live instagram interview 2020. She_curates interview 2020. Disability Arts interview. 2020. Where's the frame? Interview 2021

Press and publications: Elephant Magazine - 'Safe as Milk' Arusha. 2021. The Scotsman 'Safe as Milk' Review. 2021
Represented by Arusha Gallery