To My Twenties
21 OCT 2020 7:00 PM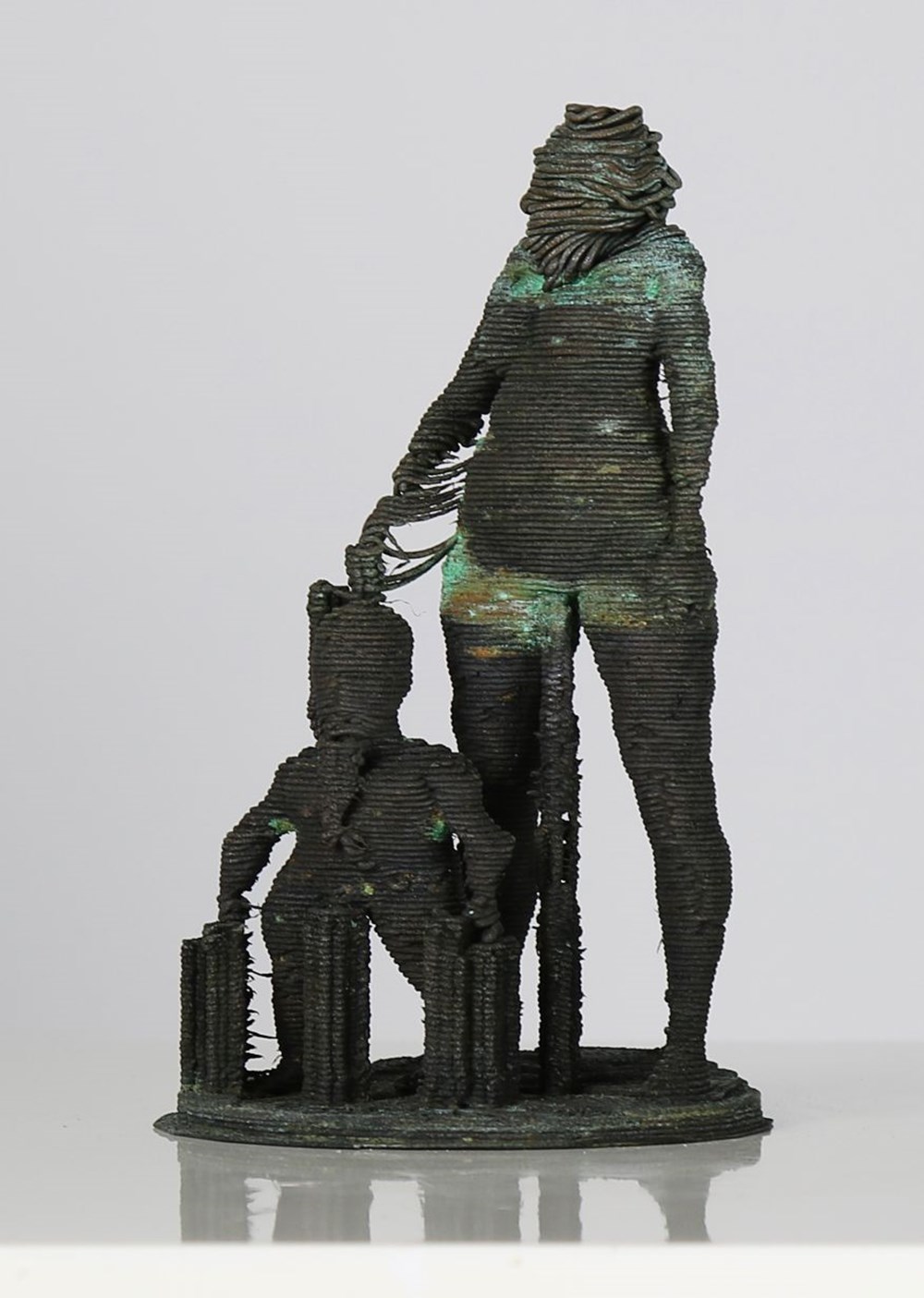 8. James Rogers
A study for the infantile omnipotence...
Manipulated 3D printed bronze with hand-painted patina
16.5 x 12 x 12 cm.
Created in 2019
This work is unique.
ESTIMATE
£900 - 1,400
View shipping estimates
Notes
Inspired by the artist's childhood memories of his self-entitled invincibility when being 'out with mum', this work titled A study for the infantile omnipotence I never grew out of (me when my mom explains whats wrong with me to the doctor) is an iconic example of James Rogers' 3D printed sculpture.
"I see lots of statues and things of mothers looking after all these good children, but me and my brother were little shits at the play areas and this is how we kind of felt when we would stand under our mom while she had to argue with the other parents" - James Rogers, 2020.
London based artist James Rogers explores figuration in the realm of post-digital, employing and hacking 3D-printing techniques to work with bronze, copper, iron, and precious metals.
Accolades
BA Fine Art, Camberwell College of Arts, UAL, London, 2016.
Awards: Mead Family Foundation, UAL, London 2015.
Recent Projects: Real People do Real Things, Nike Campaign for Airmax 90, 2019. A boom downloaded from the clouds, Olly Fathers & James Rogers, Arietta Chandris, Blowout Magazine, 2019.
Solo Exhibitions: James Rogers, Blue Shop Cottage, Camberwell, London, 2020.
Recent Exhibitions: The Other Art Fair Summer Edition, Kings' Cross, London, 2019. This is the end? Candid Arts Trust, London, 2019. Why so yellow? Private residence exhibit, London, 2018. FBA Futures, Mall Galleries, London, 2018.
Recommended for You