To My Twenties
21 OCT 2020 7:00 PM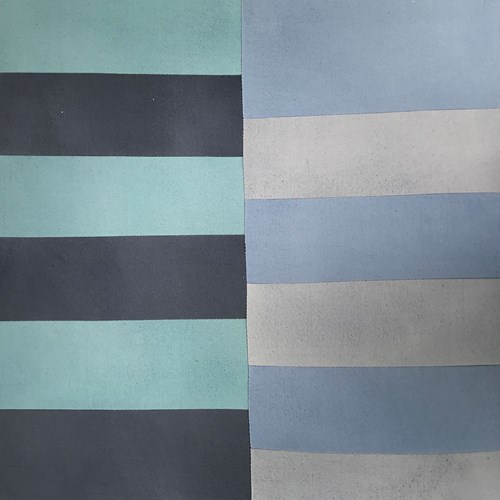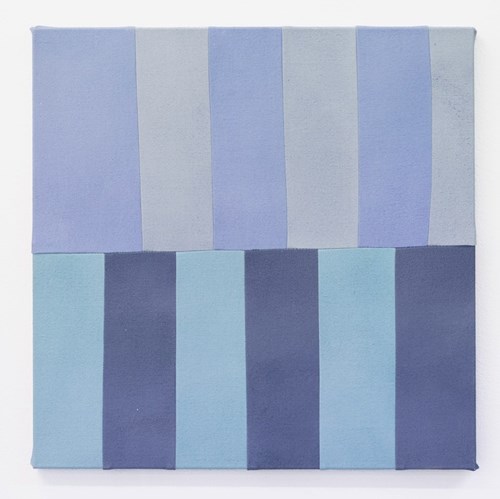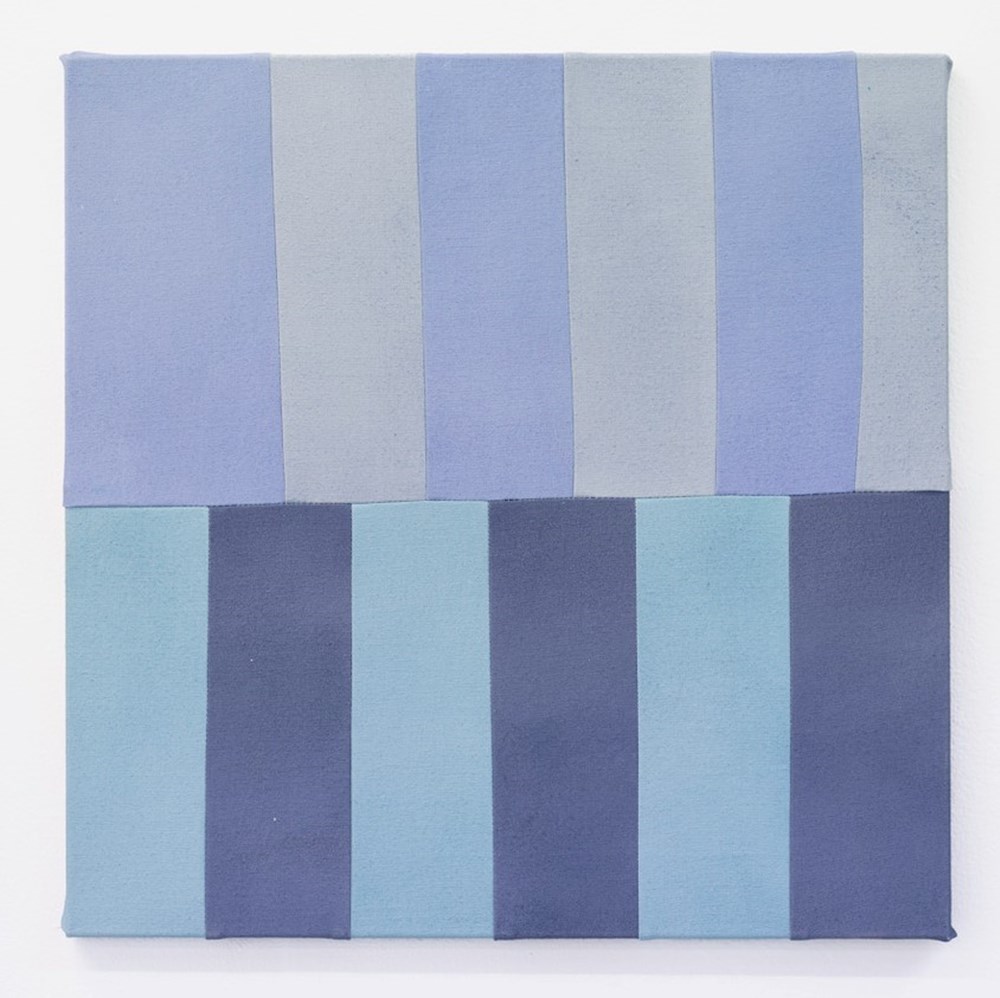 23. Abigail Robertson
Self-Portrait (Four Blues)
Signed and dated (on the reverse)
Dye on primed canvas
60 x 60 cm.
Created in 2020
ESTIMATE
£200 - 300
View shipping estimates
Notes
"Four Blues is a work that I feel best represents me as an artist and was made with the concept of self-portrait in mind. The horizontal line through the middle is reminiscent of the sea meeting the sky and the piece was created in my studio in St Ives, Cornwall." - Abigail Robertson, 2020.
The Cornish based abstract artist, Abigail Robertson, pairs together dyed panels and swatching colours that are sewn together to create a final artwork.
"This method allows me to keep each panel clean and the lines between them sharp. I use dye rather than paint so that the canvas does not become too stiff."
Inspired by her Cornish surrounds, Abigail's practice often alludes to coastal environments whilst also having influences from alternative architectures and landscapes that create a visual language in her work.
"I interpret the physicality of my surroundings in a very literal process, the journey on my way to the studio or light shining into the room are some of the daily inspirations that influence my work."
Accolades
BA Fine Art, Central Saint Martins.
Solo exhibitions: Space, The Station, Bristol 202. Parallel, West Porthmeor, St Ives, 2020.
Group exhibitions: not just a shop, London 2019. Equinoxy, Penbeagle Industrial Estate, St Ives 2019. Show One: Art, Central Saint Martins, Open Studios 2016-19, Central Saint Martins. Cell 21, The Old Police Station, London 2018. L21, Laing Gallery, London 2017.
Press: Wed Magazine, 2019.
Recommended for You