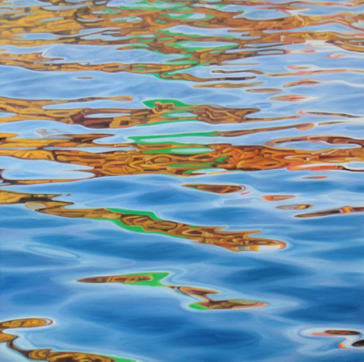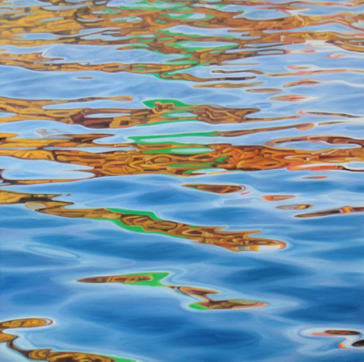 Add to wishlist
28. Clare Ashford
Ripple
Signed 'CLAshford' (lower right)
Oil on canvas
100 x 100 cm.
Painted in 2011
ESTIMATE
---
£2,000 - 3,000
Shipping estimate
Notes
---
Ripple is a painting that captures the bright lights of Hong Kong's famous Jumbo restaurant reflecting across the city's Aberdeen Harbour at dusk.
The fluidity and reflective nature of water has always presented special challenges for artists. In theory it has no shape or colour, and does not cast shadows or reflect light in the same way that solid objects do. But in reality, as Clare Ashford's approach to the subject shows, it is a kaleidoscope of abstract colour, movement and form:
"I endeavour to illustrate water's various and fluid aspects; to show how it changes from second to second, never static. If you look closely at my painting, any small given area that you examine becomes a precisely executed mini abstract painting, but when viewed as a whole, transparency develops. The magnification is intended to pull the viewer in - to get closer and see that the painting is a series of many small but precise strokes of colour, imparting the sensation of constant motion which is inherent in any body of water."
The artist, now living in London, spent 30 years living overseas working in fashion design across the world. In this time Clare has studied traditional Chinese and modern western watercolour painting. This technical background has provided her with the inspiration to experiment with a variety of painting media and subject matter, her most recent body of work (as seen in Ripple) is a focus and determination to master oil on a canvas.
Clare has participated in several group and solo gallery exhibitions in Asia and Europe and her work is collected by clients across the world.