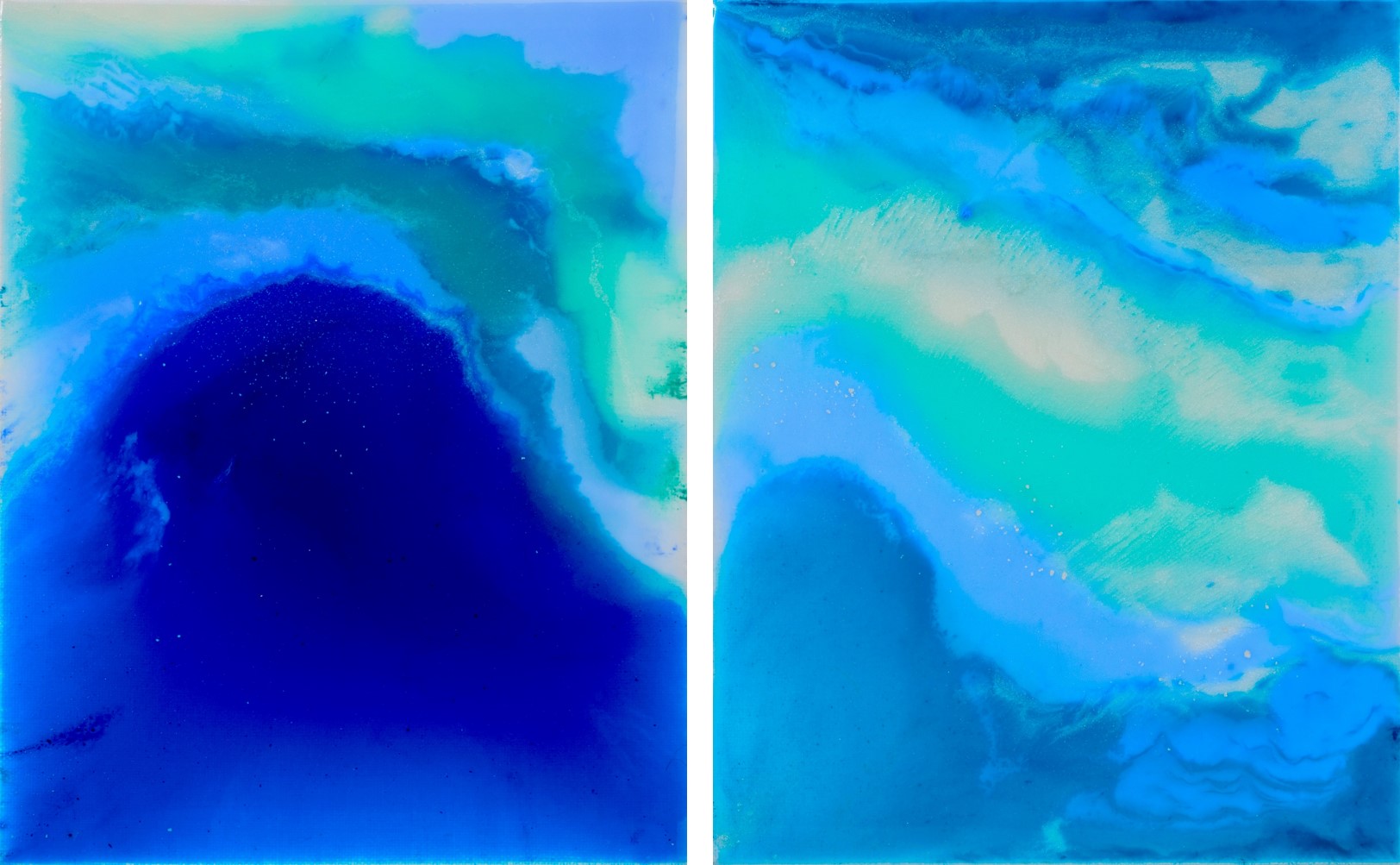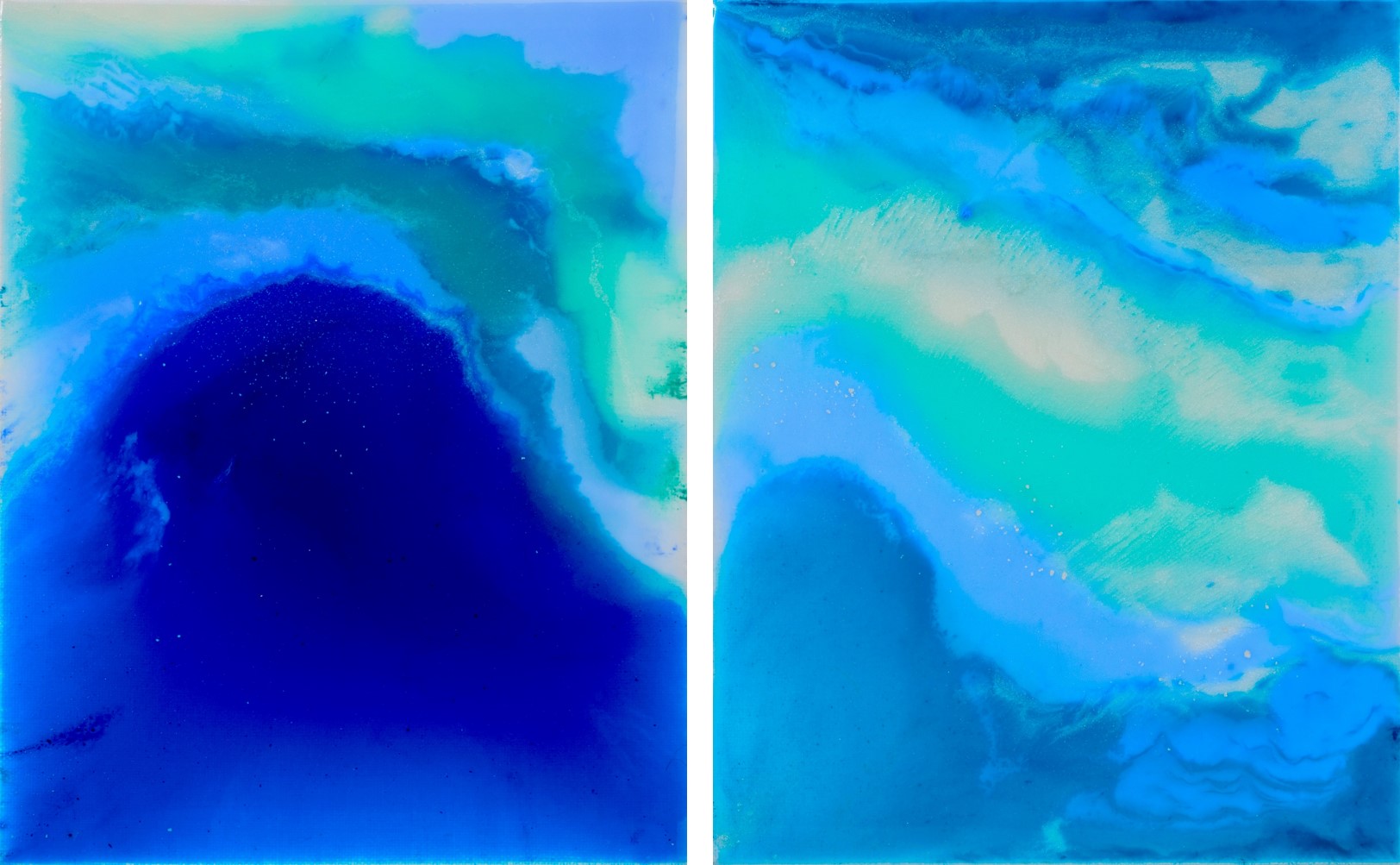 Add to wishlist
46. Miranda Pissarides
Wave I, Wave II
Signed 'Miranda Pissarides' (on the reverse)
Each: 20 x 25.5 x 4 cm.
Pigment and resin on canvas, framed
Created in 2018
ESTIMATE
---
£750 - 950
Shipping estimate
Notes
---
Hand selecting raw pigments and resin, Miranda Pissarides mixes her paints in a specific recipe developed through years of practice, commitment and late-night studio experiments. This guarded concoction is then painted, pulled and drawn across canvases to the artist's satisfaction before being fixed in position using a flame thrower and palette knife. The canvas is revisited over numerous days with pigment and resin reapplied to create the layers of different textures that we see in her finished work.
In her Wave Series, the artist took her innovative approach even further and challenged herself to create a range of blues without the use of yellow pigment.
"I wanted to create a sense of warmth, belonging and allure via 'cold' and 'acidic' blues. We usually look at blues with a hint of yellow in them and relate that to sunshine. I wanted to see if I could create that same sense of warmth without the yellow."
Miranda Pissarides, graduated from the Slade School of Fine Art after a Foundation Diploma in Fine Art at Central St. Martins. Her first solo show, titled In Transit, was held at Weissraum Gallery in Japan in 2015. During the same year she won her first art prize as the winner of the Art Slant Showcase Award, then later the QCL London Arts Award and in 2018 she was the Fine Art winner of the Saatchi Art & Music Love Art: Young Artist Prize. Her work continues to reach international acclaim with solo and group exhibitions in London, Rome, Turin, Nicosia, New York, Jerusalem, Sao Paolo and Kyoto.
To learn more on Miranda's painting technique and on what the sea means to her, The Auction Collective made a trip to her studio to ask her a few questions. You can see the full video of the interview here.