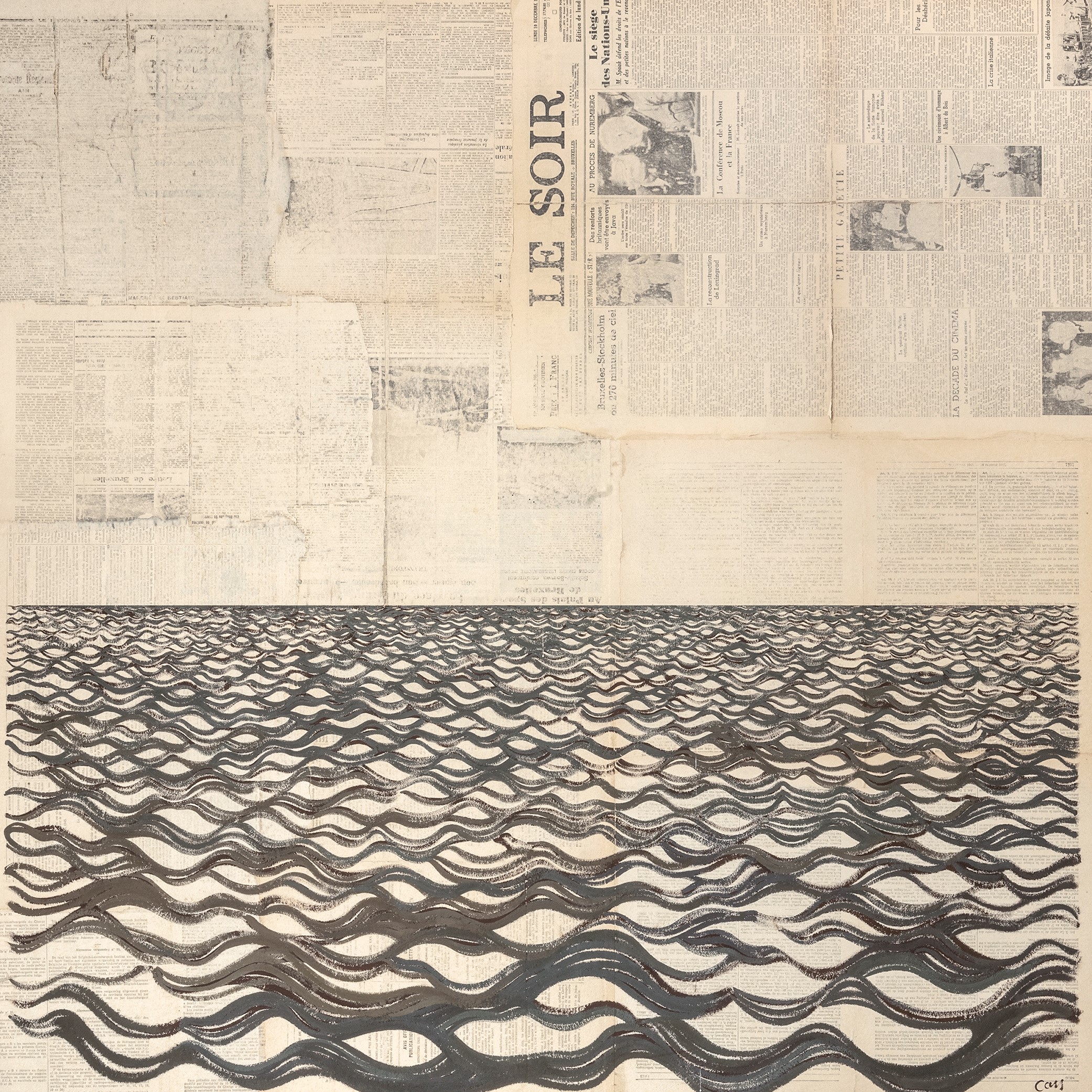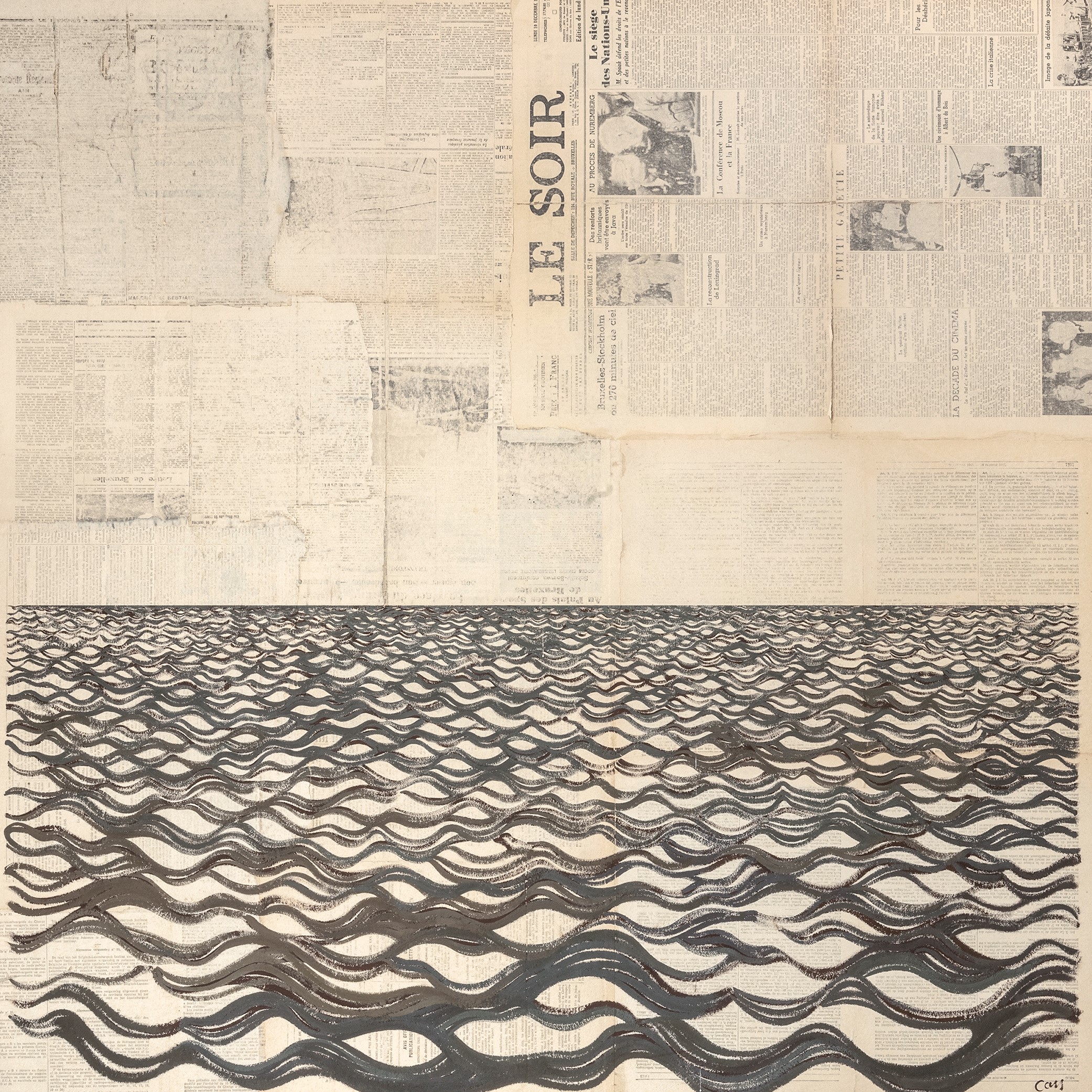 Add to wishlist
31. David Cass
Le Soir, 10 Decembre 1945
Gouache and newspaper on canvas
105 x 105 cm.
Created in 2011 – 2018
ESTIMATE
---
£2,000 - 3,000
Shipping estimate
Notes
---
Le Soir, 10 Decembre 1945 is a large seascape collage by the Edinburgh College of Art alumni David Cass. The artist first began work on this piece in 2010 whilst living in Brussels. As with almost all of David's painted artwork at this time, he sourced the aged supports and surfaces for this collage at the city's Jeu de Balle flea market, not far from his apartment. It was here that he found a copy of Belgium's Le Soir newspaper dated 10th December 1945 the headline for which made reference to the recently started Nuremberg Trials.
Fascinated and excited at this archival discovery, David immediately began work on the collage. Keeping the artwork close to him, and on his return to the Scottish Borders the following year, David built on the collage to create the gouache seascape in the foreground and, in early 2018, David re-worked the image into the final creation we see before us now.
The work was exhibited in Brussels (2011), Edinburgh (2013, 2015, 2016), London (2017) and Oxfordshire (2017).
Despite being in the early stages of his career, David has already won numbers prestigious awards. In 2010 he won the ArtSpace2Let Artist of the Year Award and in 2011 the RSMA Young Artist Award. In 2012 he won the Royal Watercolour Society Award, the Telfer Gallery Award and the South of Scotland Visual Artist Award and in 2016 he won the Winsor & Newton Prize at the Royal Watercolour Society in London. David has also been shortlisted for numerous others awards and competitions.
David's latest installation, Porthole Projections is currently on show in the Royal Scottish Academy's Summer Show. The piece received the RSA Benno Schotz Prize as "the most promising work by a Scottish artist under 35".
With his work in private and public collections across the world, it is no surprise that the Royal Scottish Academy has since acquired seven of his paintings for its permanent collection.