Studio Sale | Grace Crabtree
17 JANUARY 2022 - 08 FEBRUARY 2022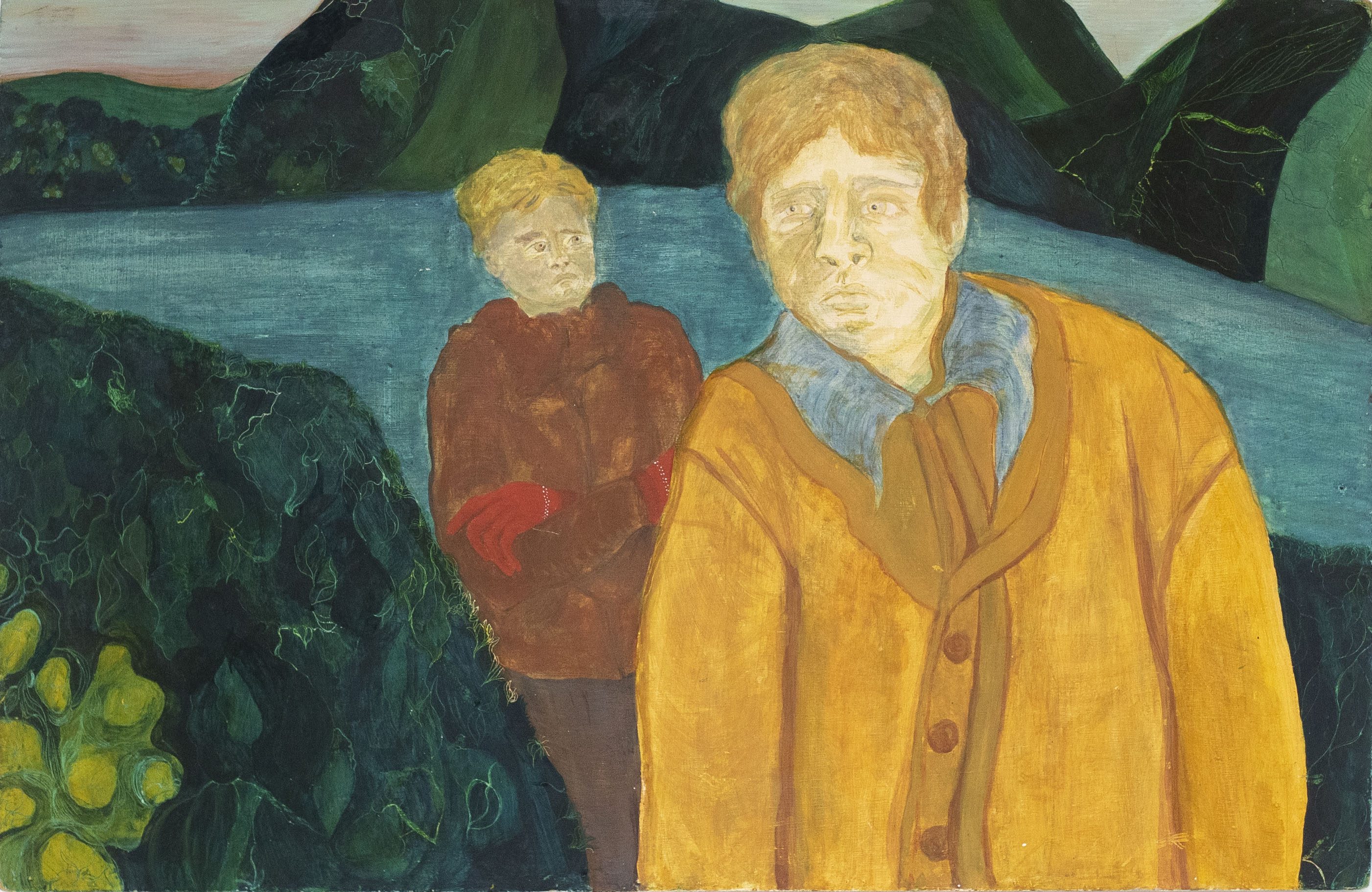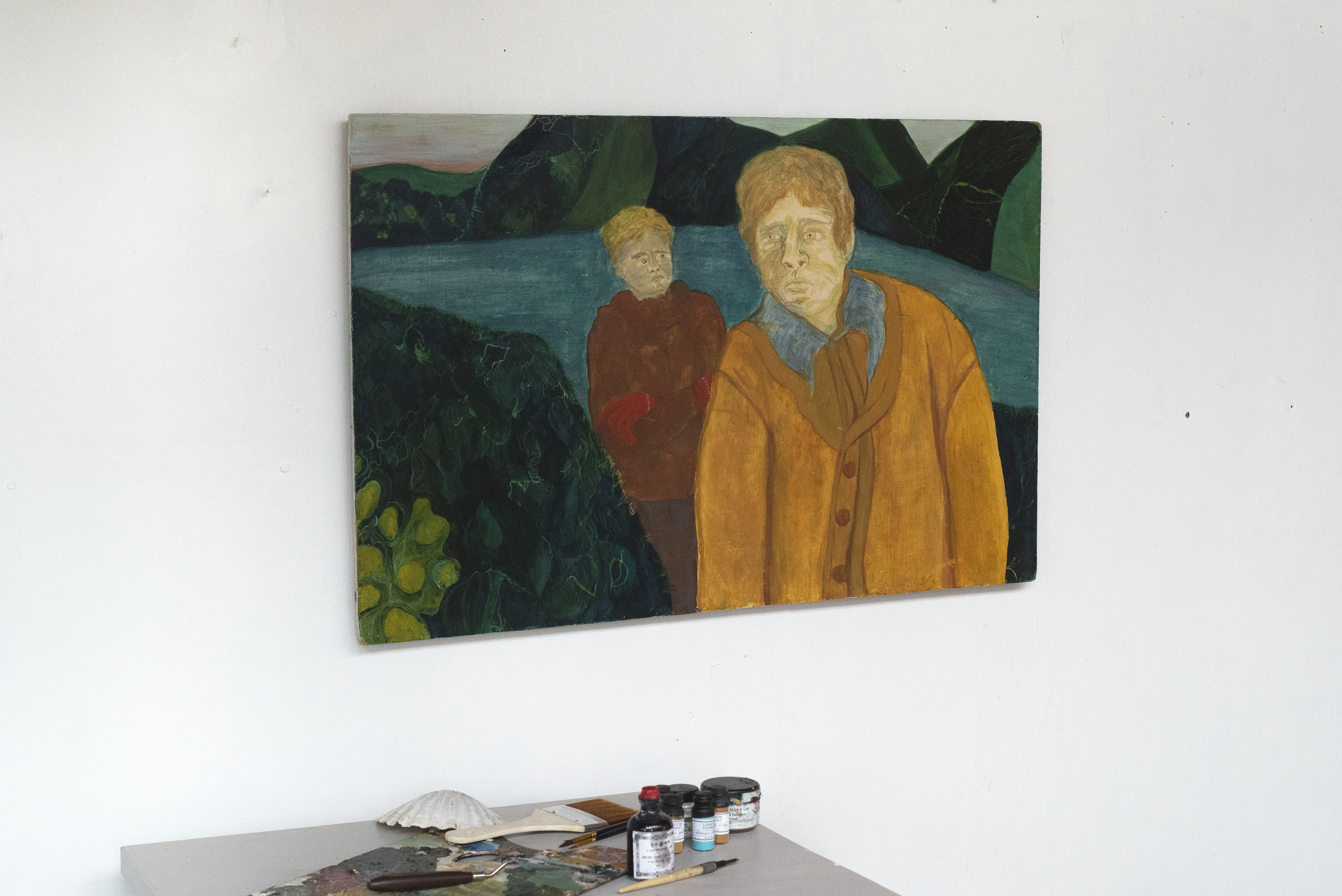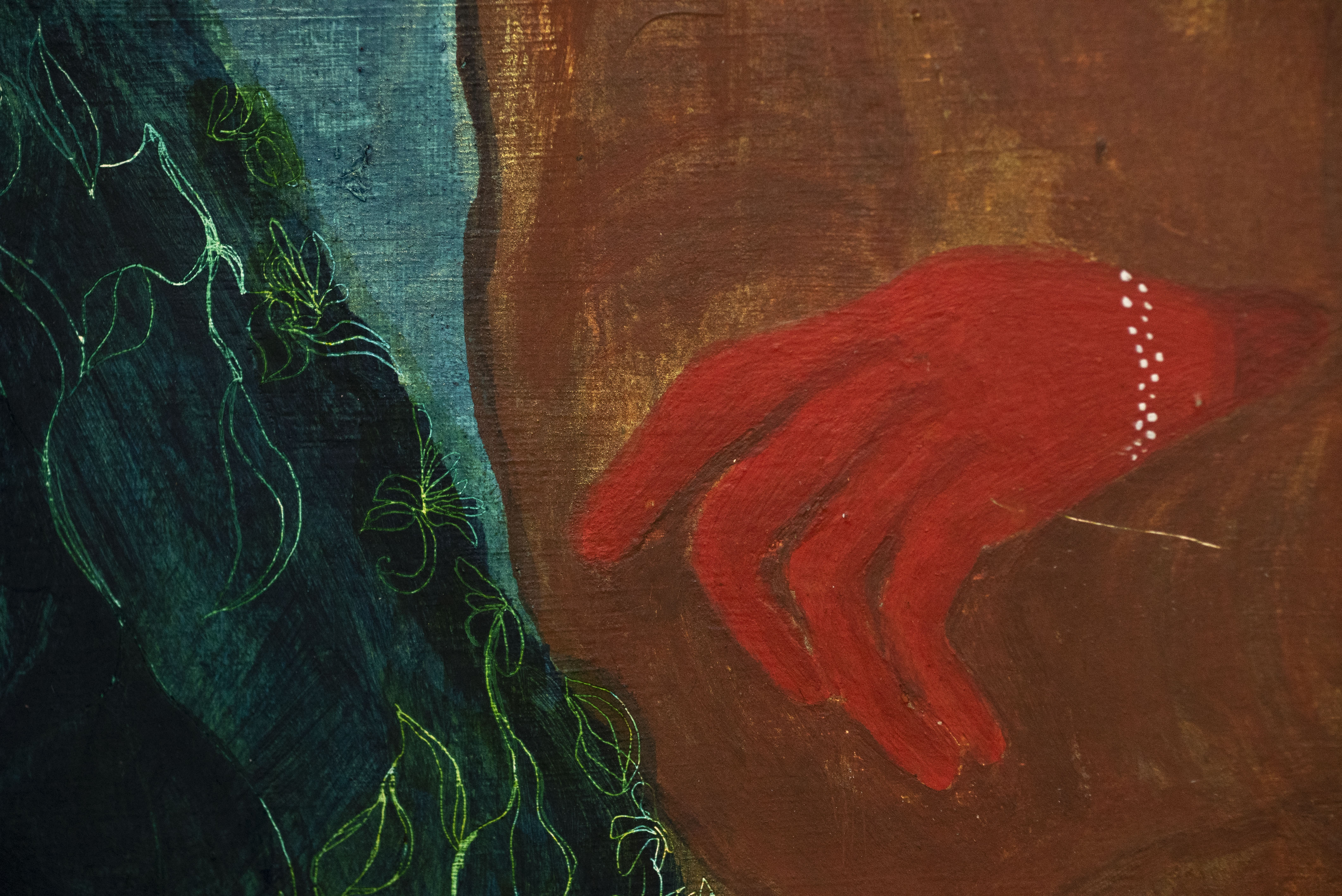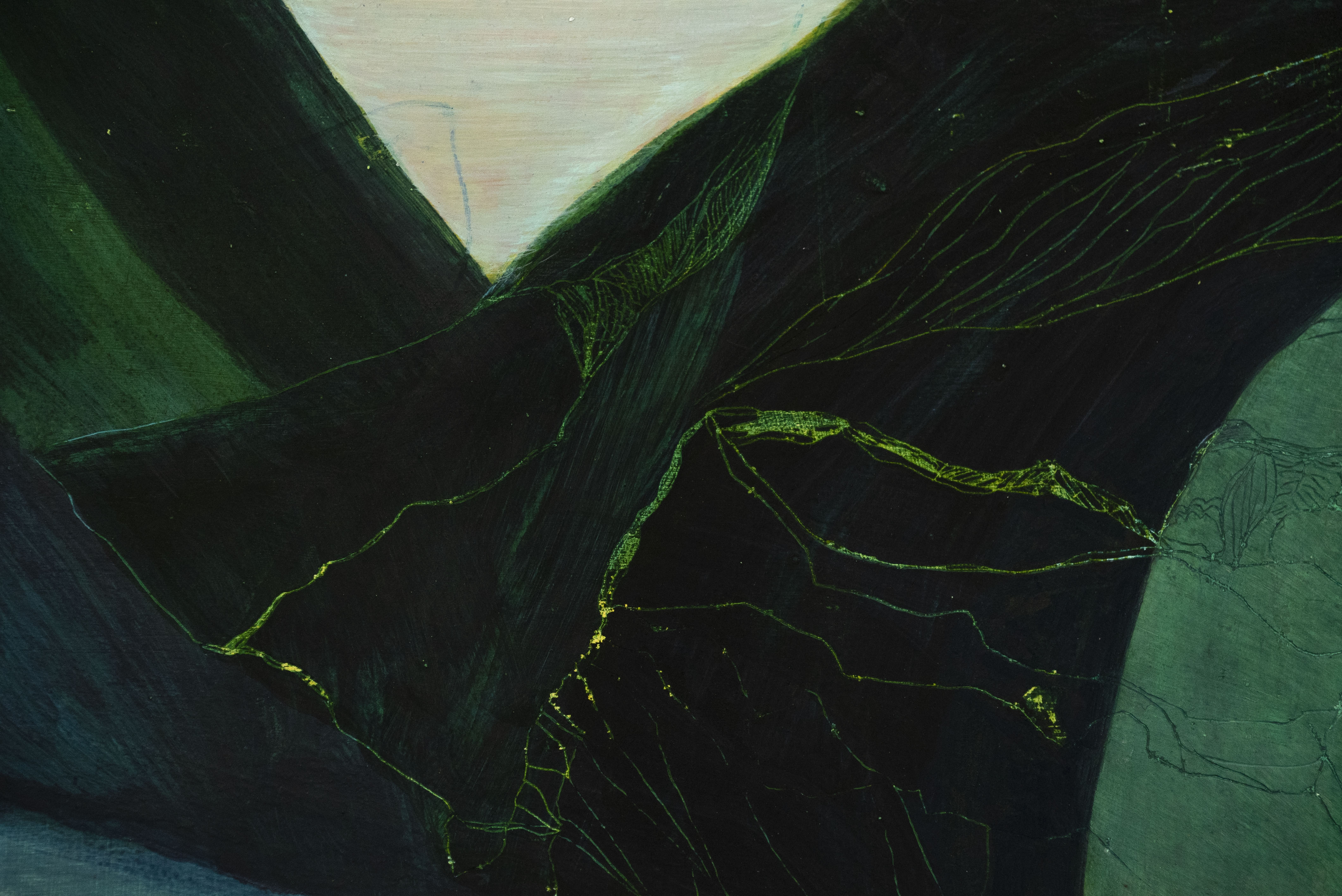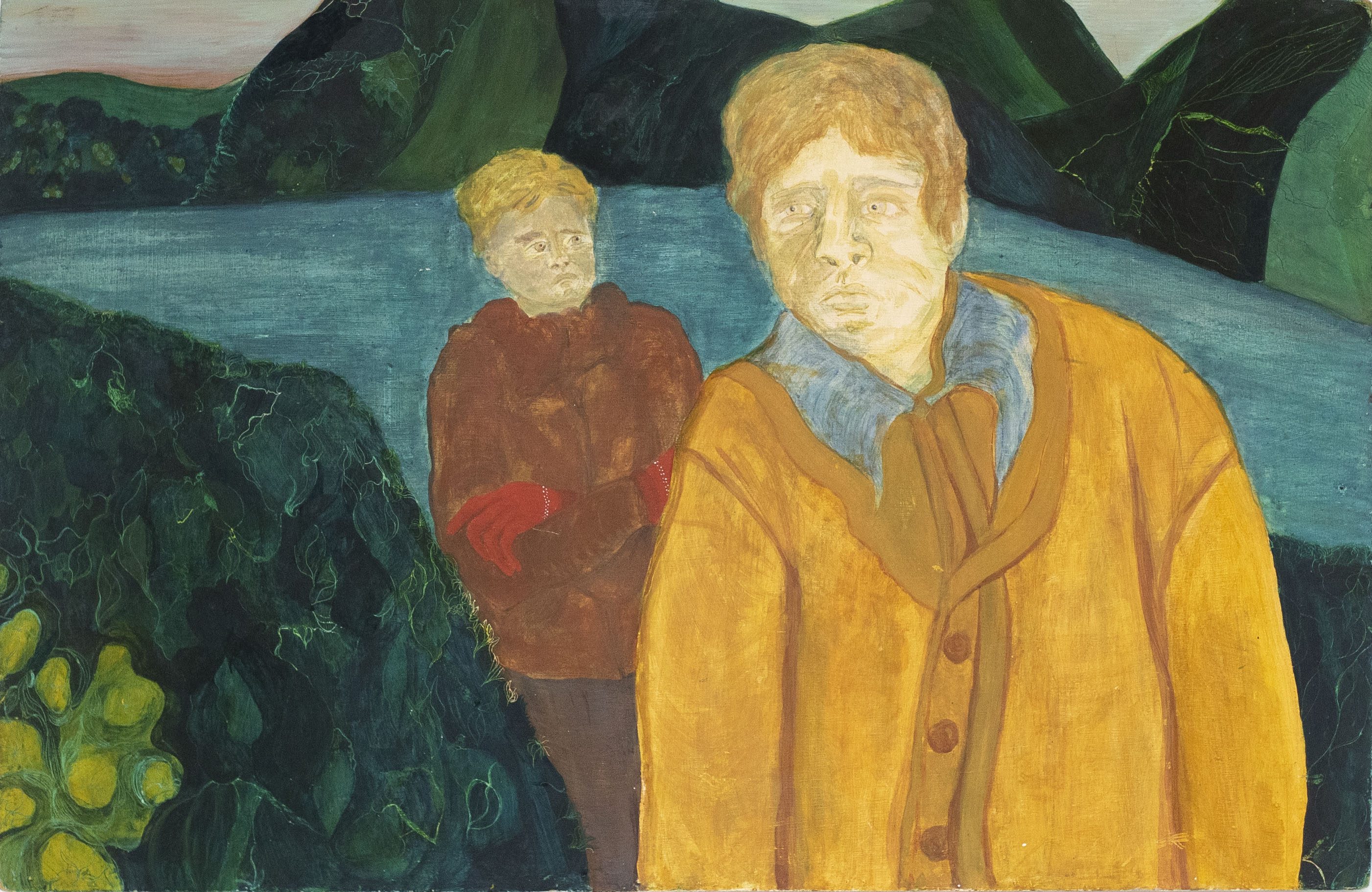 Add to wishlist
7. Grace Crabtree
Netherworld (drift)
2018 (retouched 2022)
Red and yellow ochre, Prussian blue, terre verte, phthalo green, titanium white, copper blue, bronze powder, and raw umber pigments in egg tempera, gesso on MDF board
52 x 80cm
Unframed - French cleat/split batten affixed on reverse
Please note: corners are slightly scuffed.
ESTIMATE
---
£300 - 600
This auction has now ended
Notes
---
"This painting began with drawings made from Pasolini's film Medea, the first half of which follows Jason and the Argonauts in search of the golden fleece. One interpretation of the mythical fleece is a fabric woven from sea silk which, when spun and treated with lemon juice, turn golden. The clams use the silky strands to attach themselves to the sea bed: thus the material is inherently an anchor, extremely delicate but exceptionally strong as well." – Grace Crabtree, 2018

Grace Crabtree is a figurative painter whose work shifts between historical and contemporary references, and between the human figure and landscape. Grace draws from traditions of fresco and icon painting, developing an individual style using egg tempera, which provides the paintings with a delicate and luminous quality. This studio sale offers some earlier works which bring a contemporary twist to ancient myths and stories, and more recent paintings inspired by the landscapes of West Dorset and the Lake District.
Grace Crabtree is an artist based in Bridport, West Dorset. Since graduating from the Ruskin School of Art in 2019, Grace has exhibited in a number of group exhibitions, and undertaken two artist residencies (DRAWinternational, Caylus, France, and Zaratan AIR, Lisbon, Portugal). She is currently enrolled on a second year of the Turps Correspondence Course.
Accolades
Turps Correspondence Course (2021-22; 2020-21); Ruskin School of Art (BFA Hons) (2016-19); Falmouth School of Art (Foundation) (2015-16).
Selected Exhibitions: The quick brown fox jumps over the lazy dog, Turps Correspondence Course 20/21 (online), 2021. SWAc Annual Open Exhibition, South West Academy, Devon, 2021. Small Pleasures II, All Mouth Gallery (online), 2021. Life on Venus I (2020), II & III, The Tub & virtual auction at The Auction Collective (online), 2021. New Narratives, Literary and Scientific Institute, Bridport, Dorset, 2020.