19 Chairs
04 JUNE 2021 - 20 JUNE 2021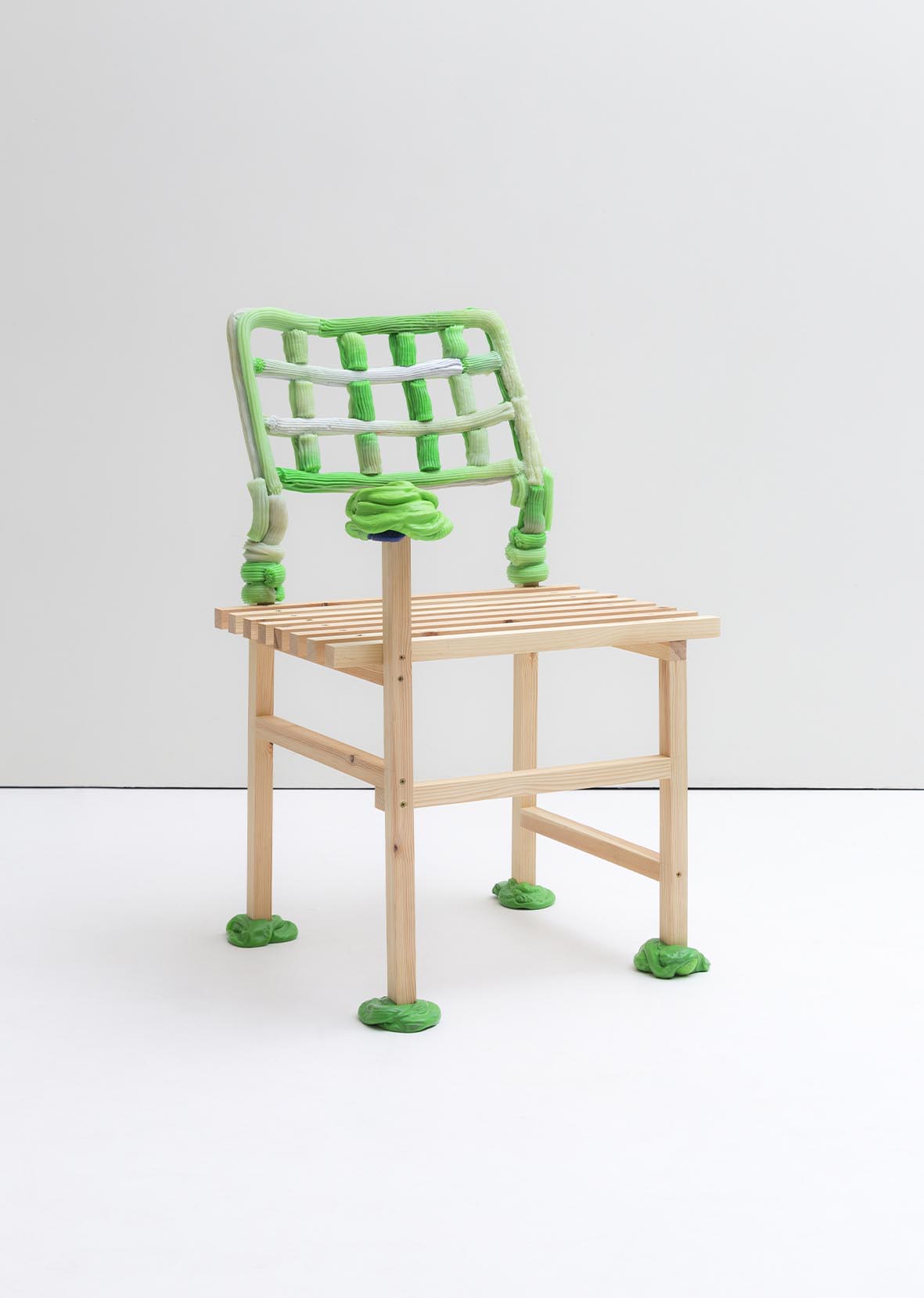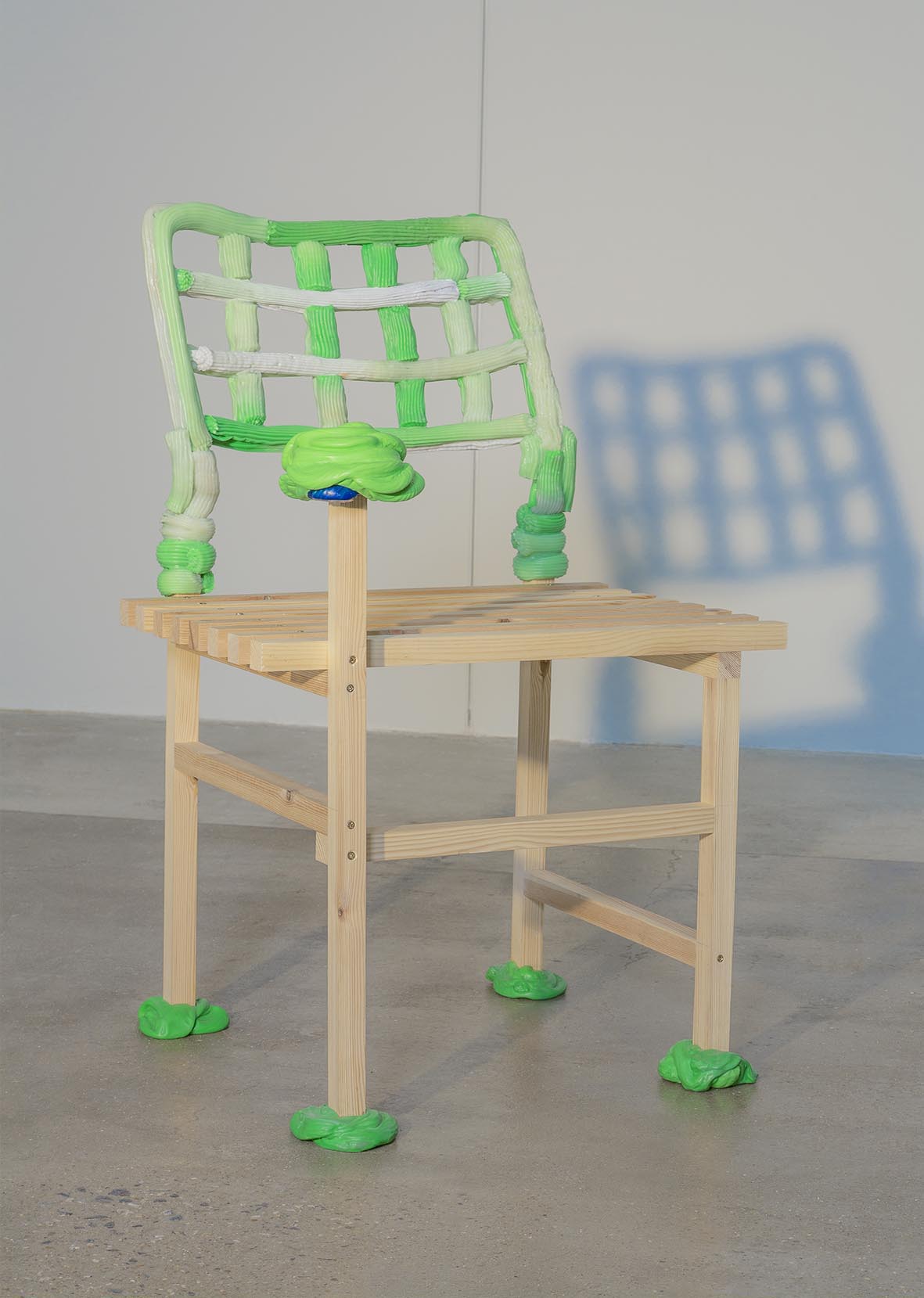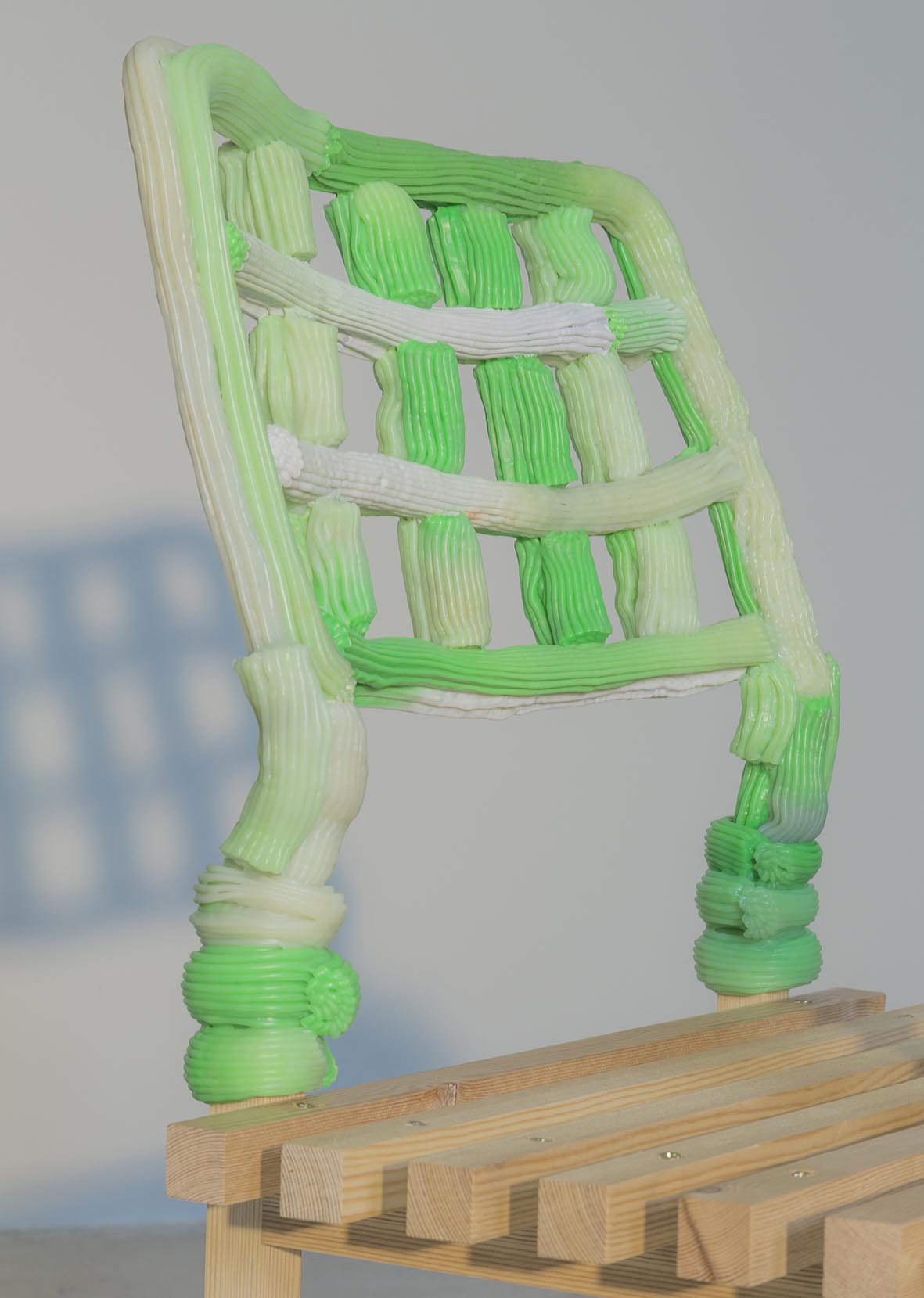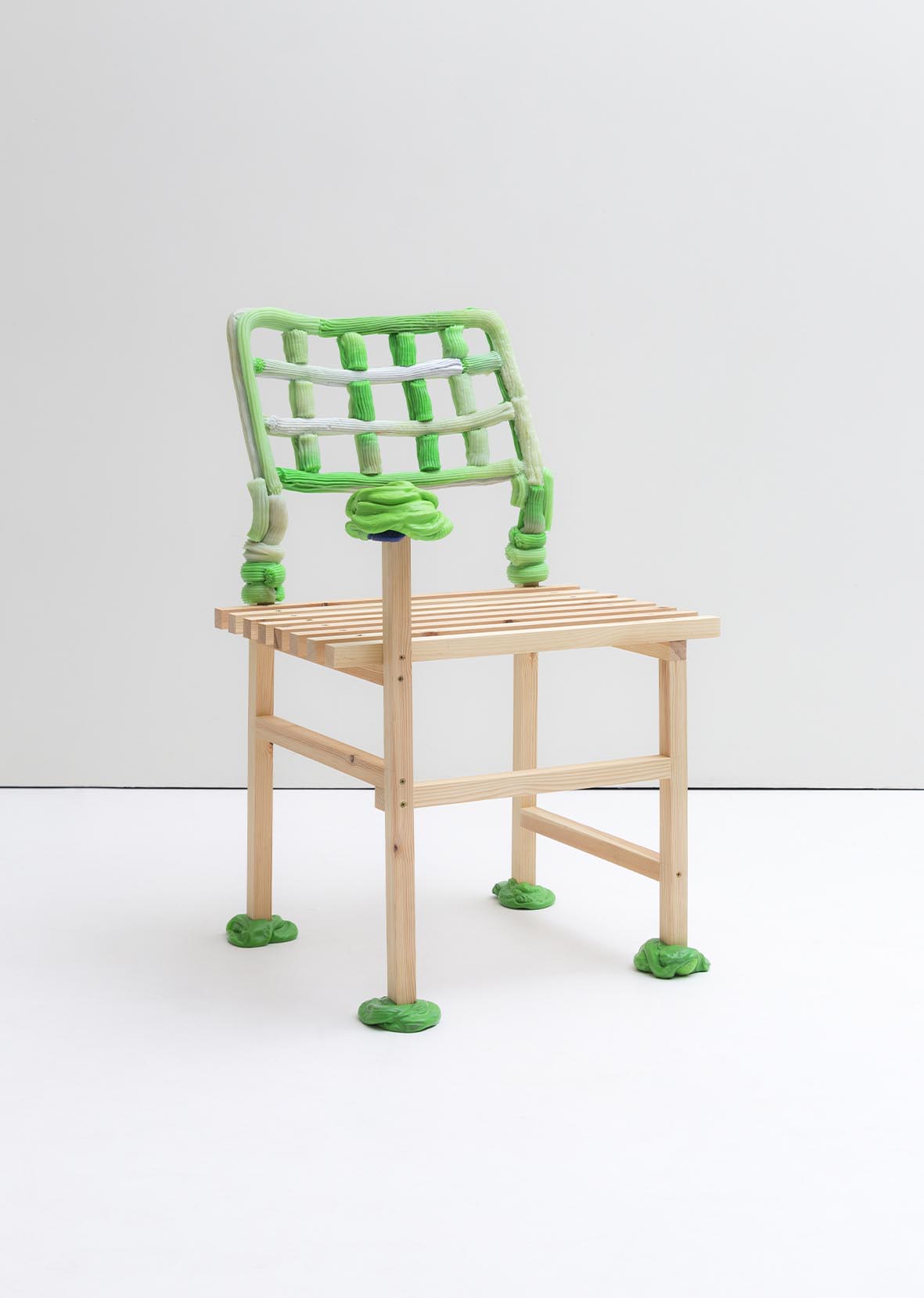 Add to wishlist
4. James Shaw
Extruded Chair with Blob Hand Rest
Signed 'James Shaw'
Scots pine, wire, waste HDPE and waste polypropylene
87.5 × 56.5 × 57 cm
Created in 2020.
Signed Certificate of Authenticity included.
Please note that this chair is to be seen as a one of a kind artwork rather than a functioning piece of furniture. Please do not sit.
Due to the ever-changing nature of the wood, all chairs show minor discolouration and warping.
ESTIMATE
---
£500 - 1,000
This auction has now ended
Notes
---
"I reconfigured this chair using waste plastic and a self-built extruding machine. I produced a new back for the chair with waste HDPE blobby feet and a creepy hand rest from waste polypropylene." - James Shaw
James Shaw is an explorer of the material landscape with a hands on approach. His work aims to interrogate the material, systemic and formal approaches to the creation of objects. Frequently his work considers the resources around us challenging the notion of 'waste' to create new beautiful materials. (Words of James Shaw)