19 Chairs
04 JUNE 2021 - 20 JUNE 2021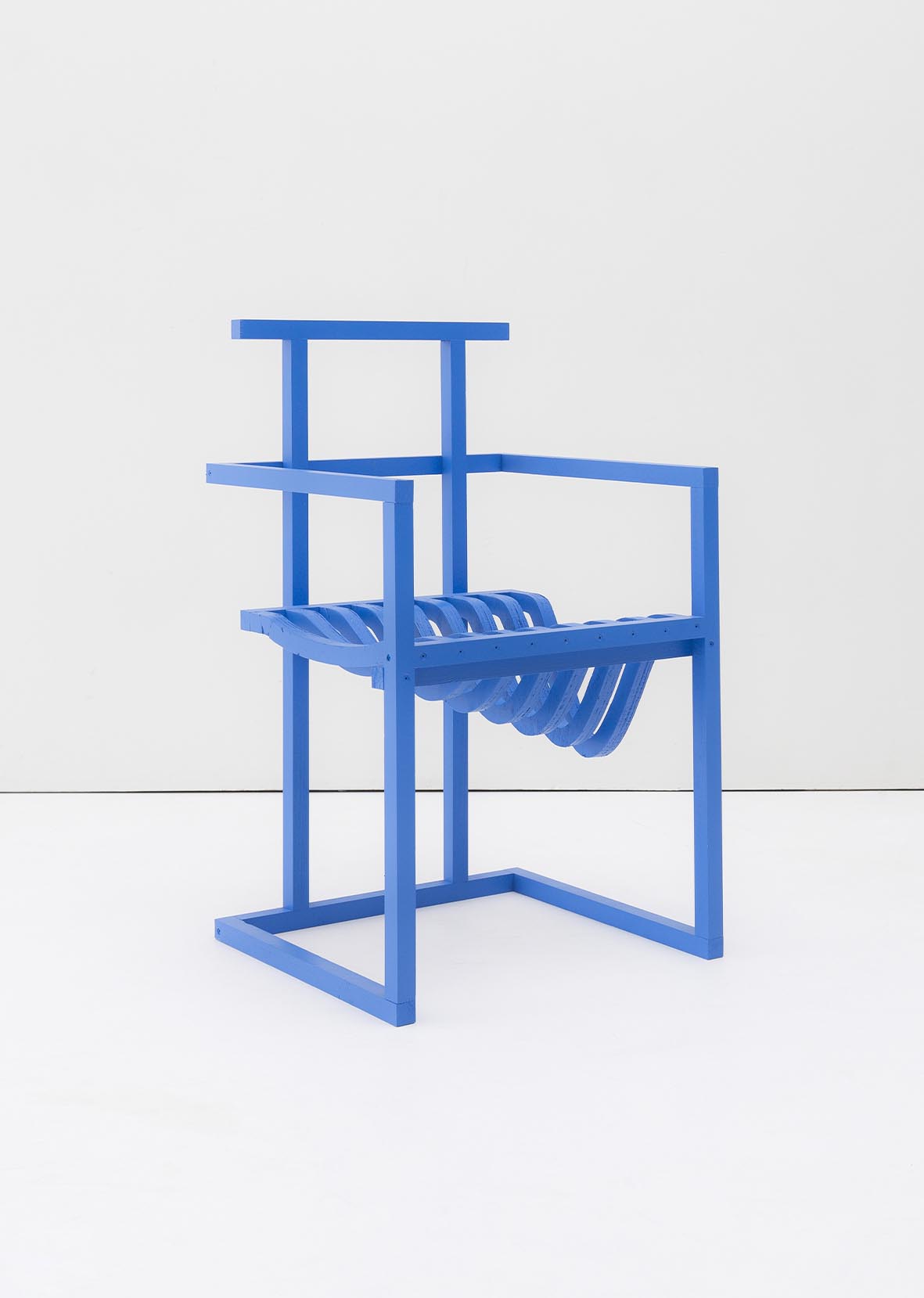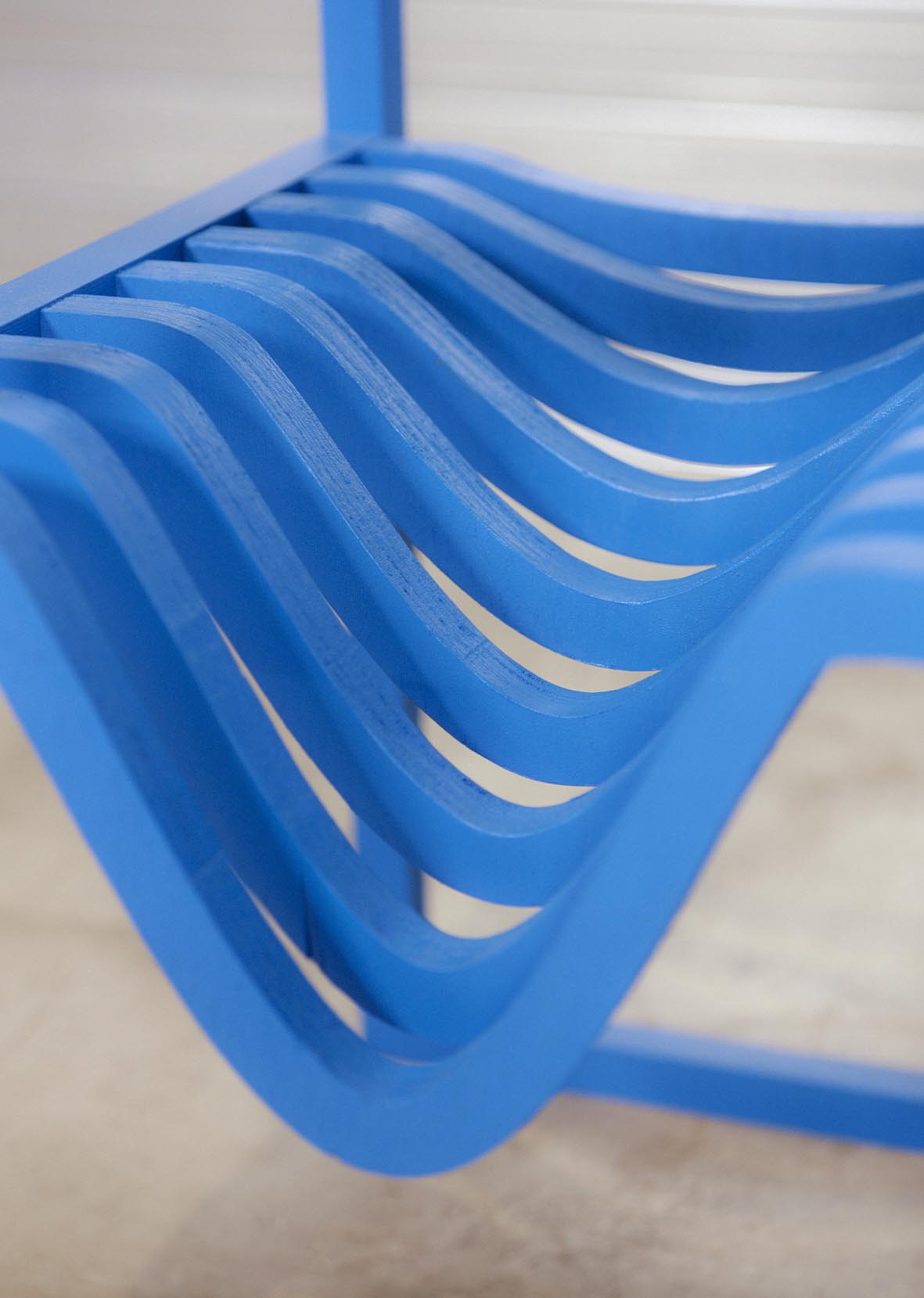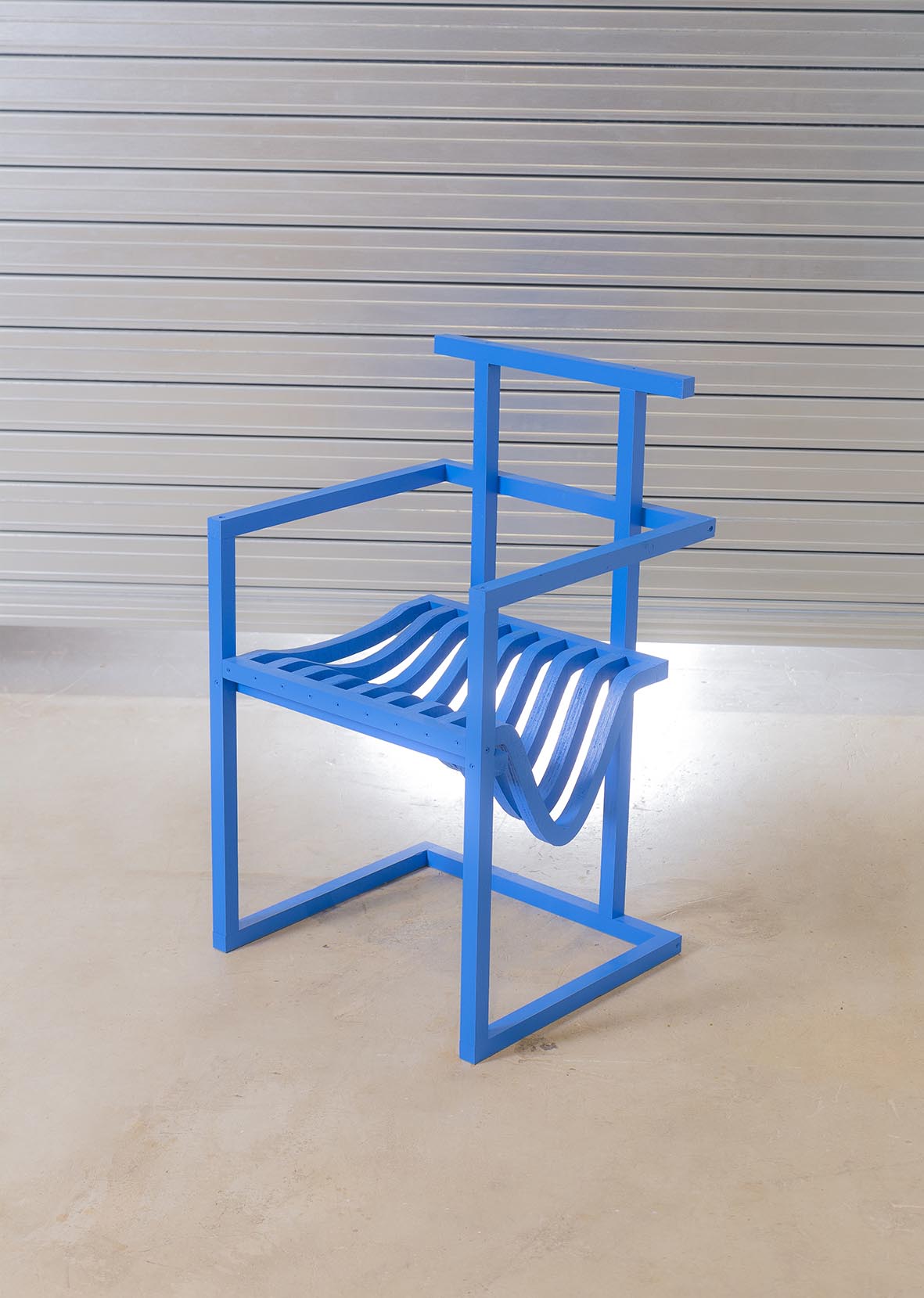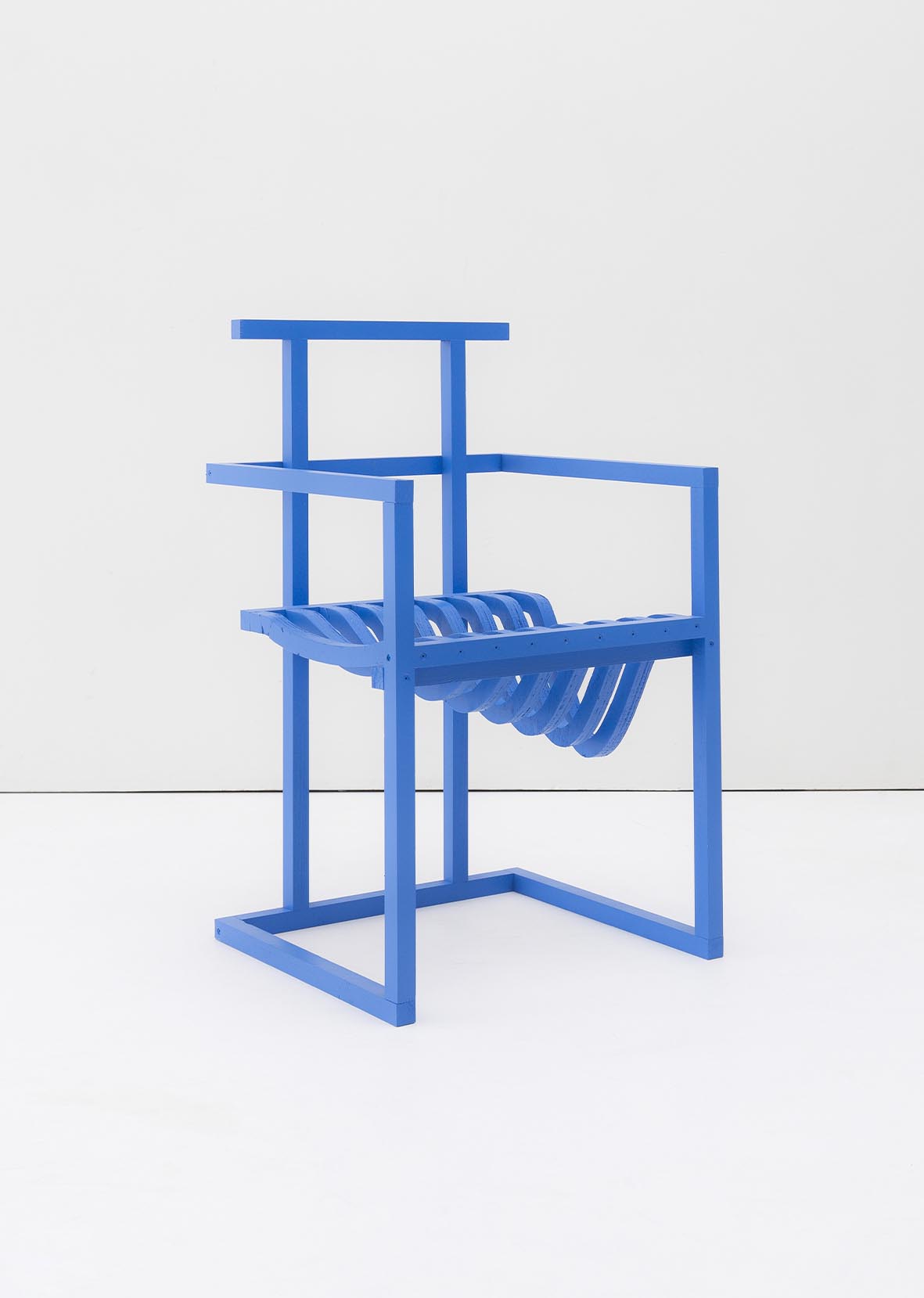 3. Benjamin Edgar
Tired, but Quite Optimistic
Scots pine, plywood and acrylic paint
85 × 51.3 × 45.8 cm
Created in 2020.
Signed Certificate of Authenticity included.
Please note that this chair is to be seen as a one of a kind artwork rather than a functioning piece of furniture. Please do not sit.
Due to the ever-changing nature of the wood, all chairs show minor discolouration and warping.
This auction has now ended
Notes
---
"A portrait of a moment in time. The seating surface "droops" in gradient from rested to exhausted, a result of both stress and progress. All rendered in brilliantly optimistic blue." - Benjamin Edgar
Benjamin Edgar is a Chicago-based designer – though his extensive body of work spans beyond any one-word label, with projects rooted in industrial design, contemporary culture and environmentally conscious consumer goods. Fundamentally, Benjamin designs objects. His ongoing project, literally named "An Object Company", stands as the culmination of over a decade's worth of research and work with varying processes and products. He creates his objects out of anything ranging from cotton to marble, characterized by a mix of irreverence and intense attention to detail. Each piece – whether designed to wear or adorn the home – balances the useful with the useless, inviting an opportunity to learn, develop, and play. (Words of Benjamin Edgar)