50 x £50, 2021
17 NOVEMBER 2021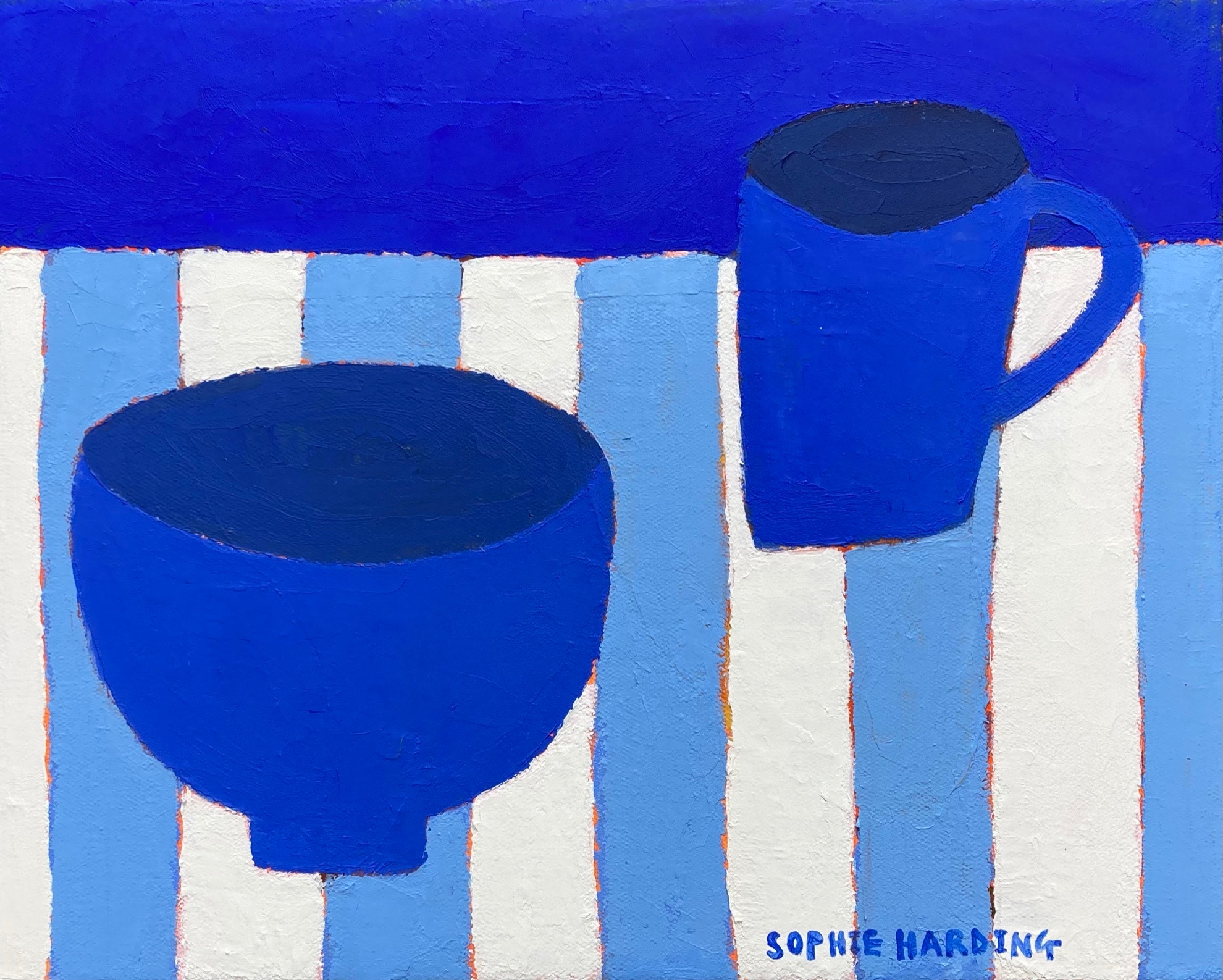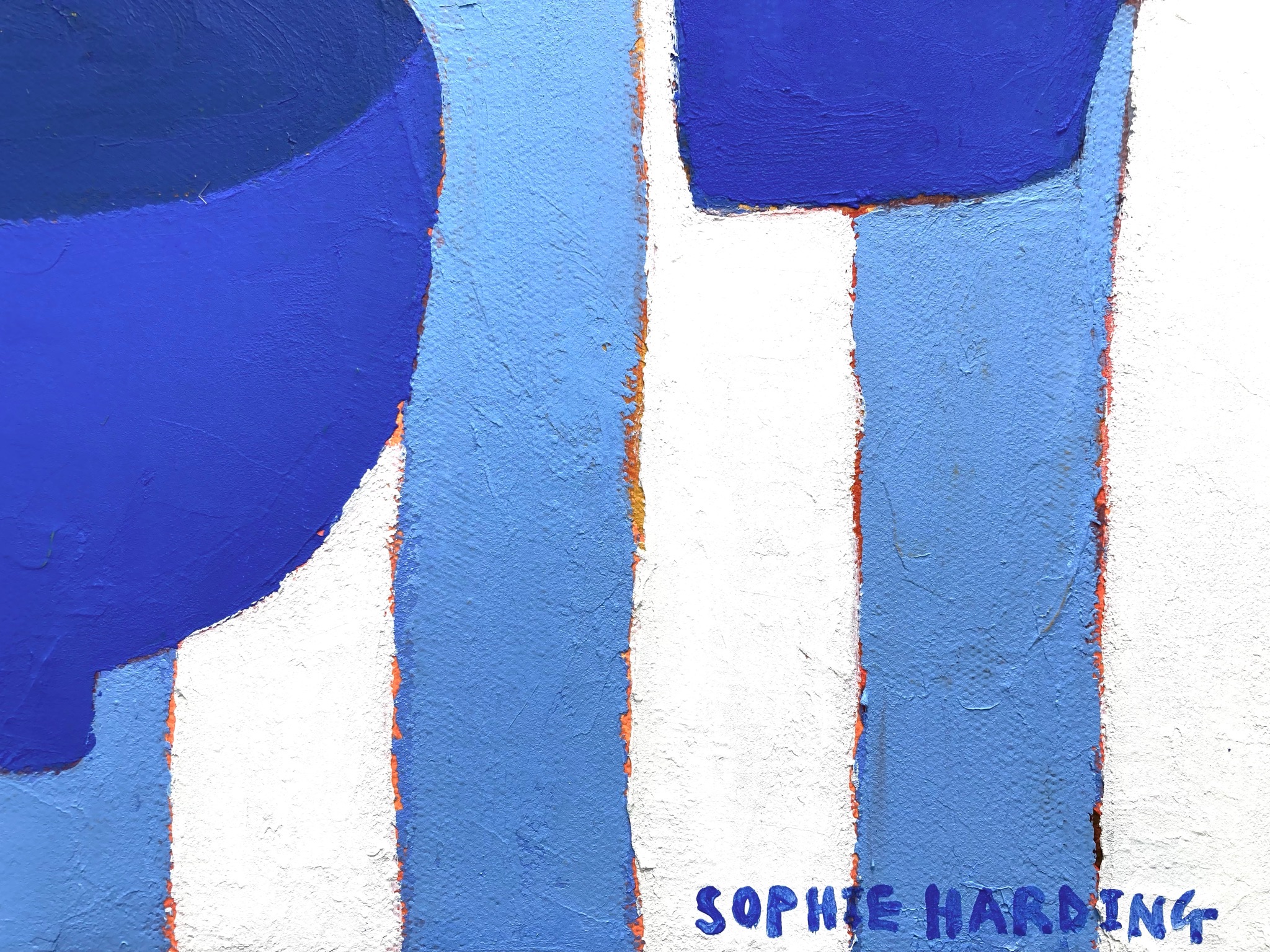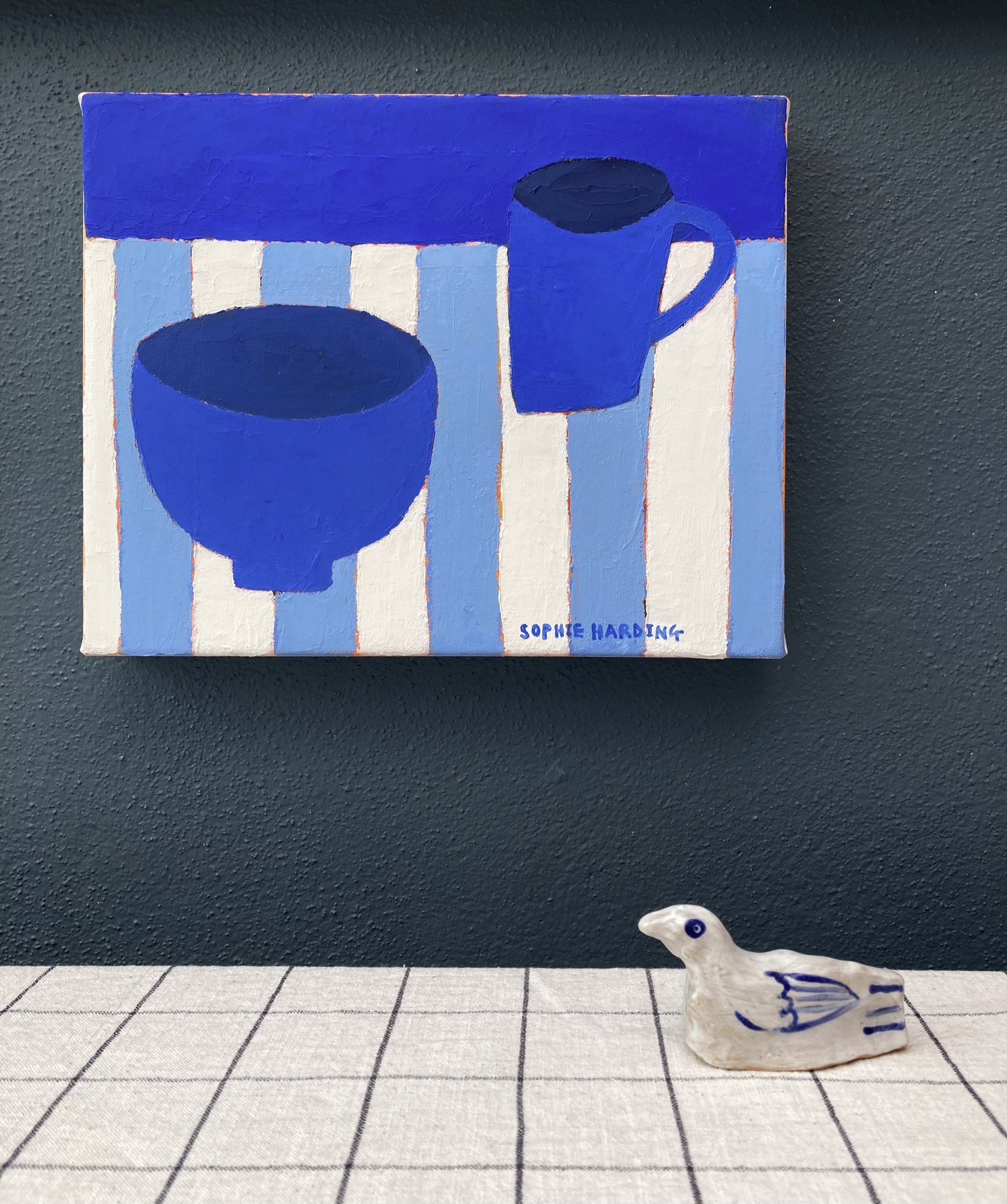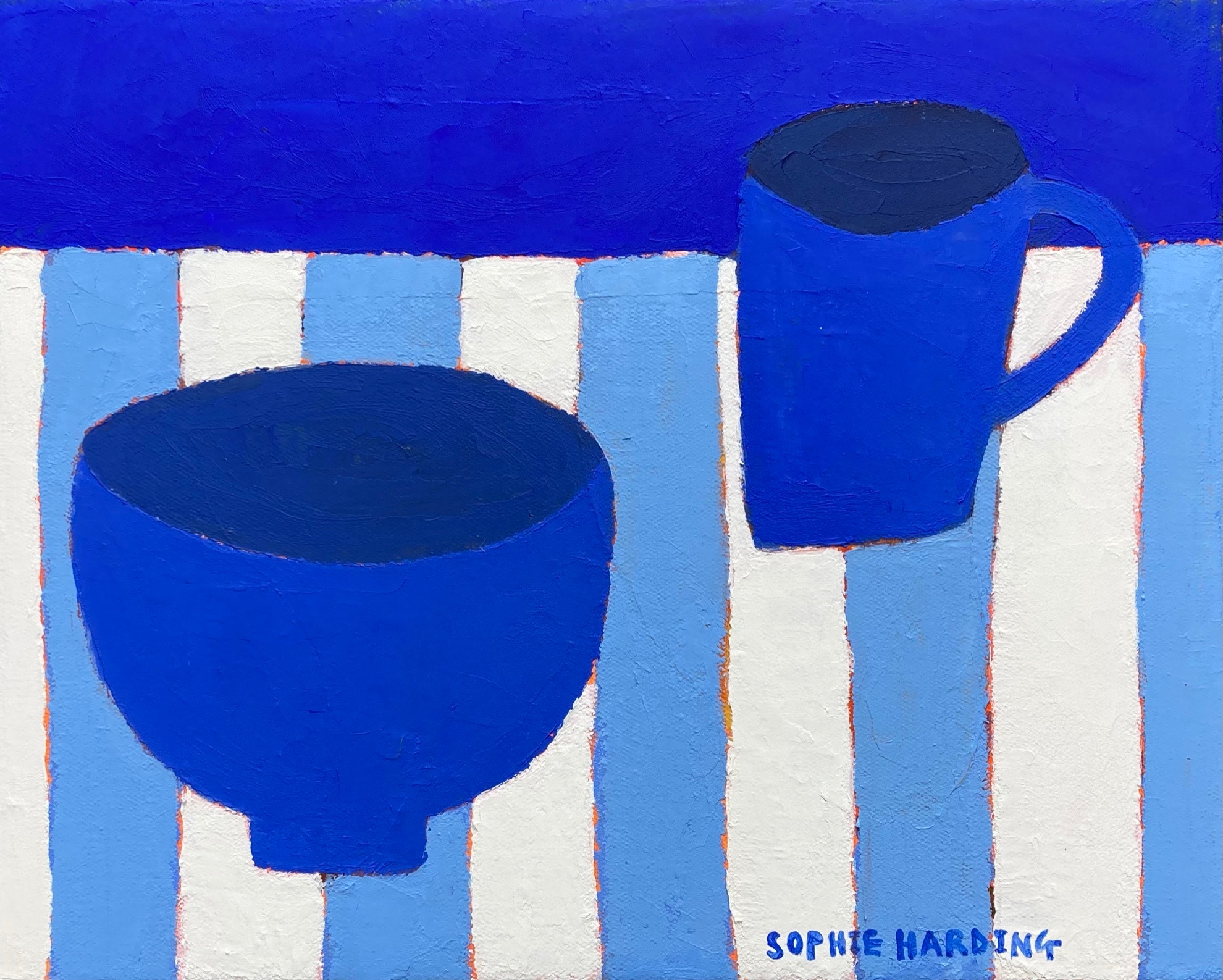 Add to wishlist
39. Sophie Harding
Blue Bowl and Cup
Signed
Acrylic on canvas
24 x 30 x 4 cm.
Created in 2021
ESTIMATE
---
£50 - 500
View shipping costs
Notes
---
Sophie's work is focused on simplicity, familiarity, joy and harmony. She captures small moments in life by painting or printing the essence of a scene or group of objects. Her paintings are primarily driven by colour and it's interaction to clash, sing or glow with an emphasis on the power colour has to evoke positive emotions.
A work of this size by Sophie Harding usually sells for £475
Accolades
Education: BA Hons Fashion and Textile Design, Central St Martins
Selected group exhibitions: The Art Buyer, Upstart Gallery, Autumn Show, 2020. Extraordinary Postcards for Extraordinary Times, Newlyn Art Gallery, Cornwall, 2020. Mark of a Woman, Amelia Maxwell Art Advisory, London, 2020. Summer Show, White Space Art, Totnes, 2020. Summer Show, Gallery Tresco, Isles of Scilly, 2020. Mylo Art, Knightsbridge, 2020. New Craftsman, St, Ives, Summer Show, 2019. RWA Open Exhibition, Bristol, 2018.