50 x £50, 2021
17 NOVEMBER 2021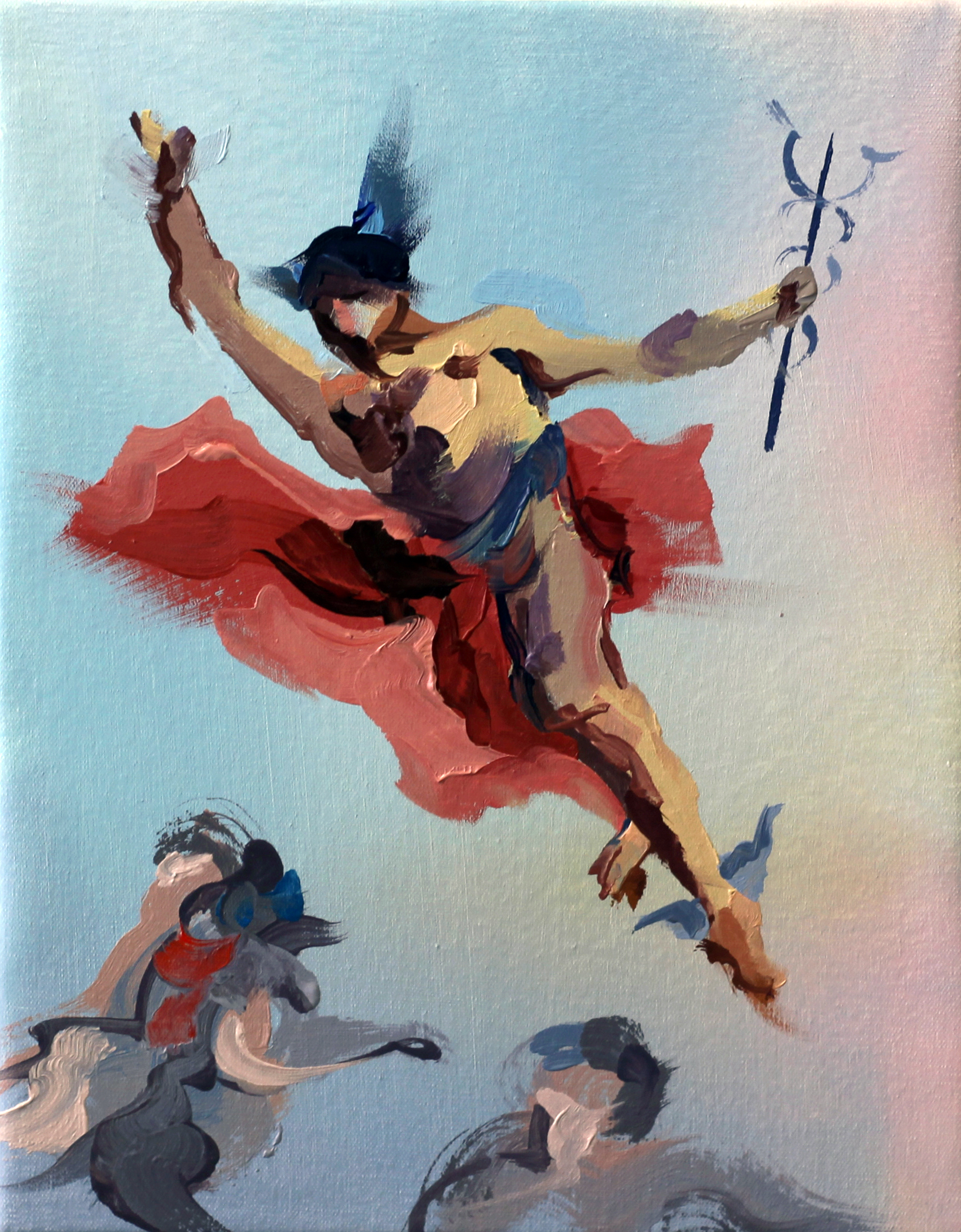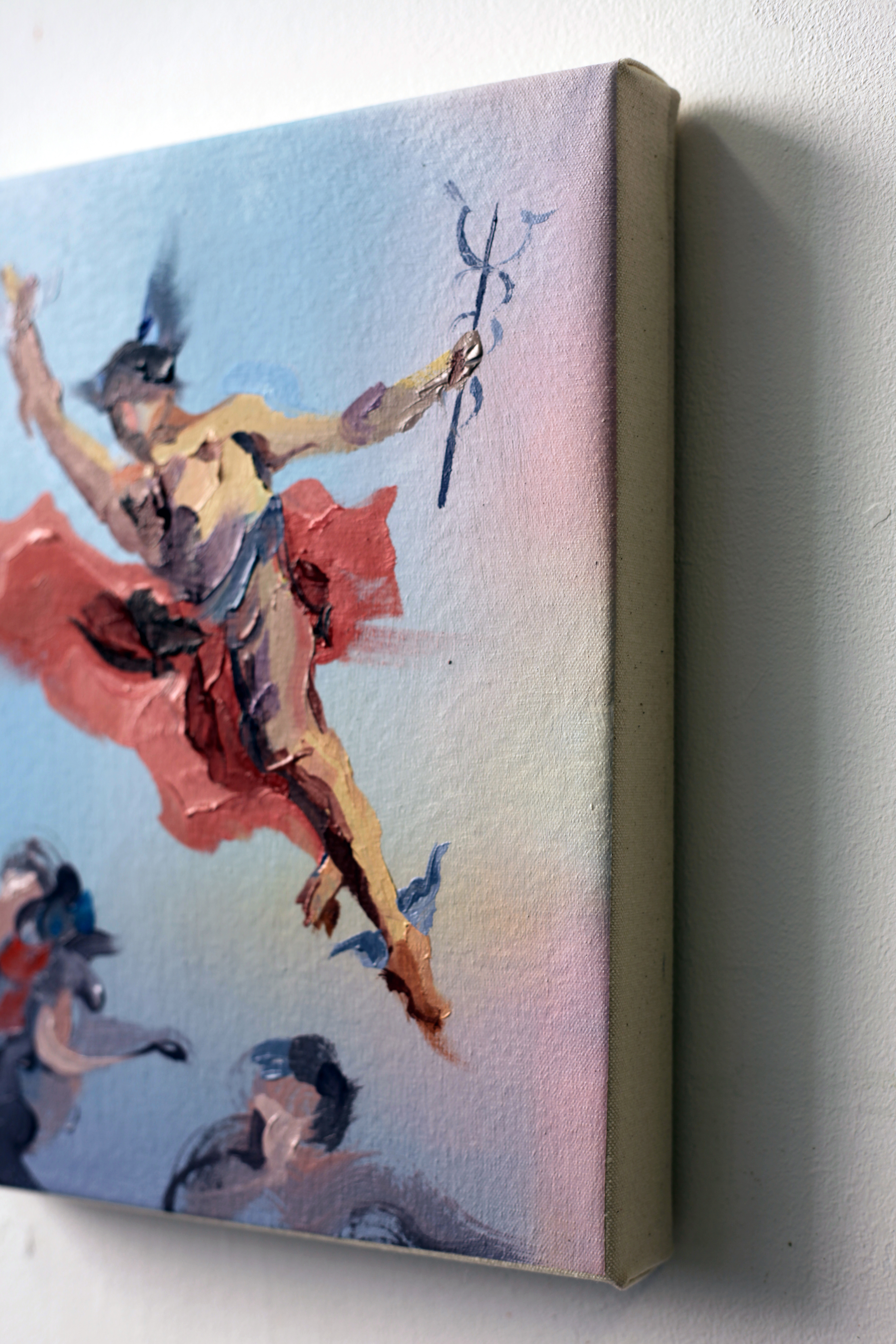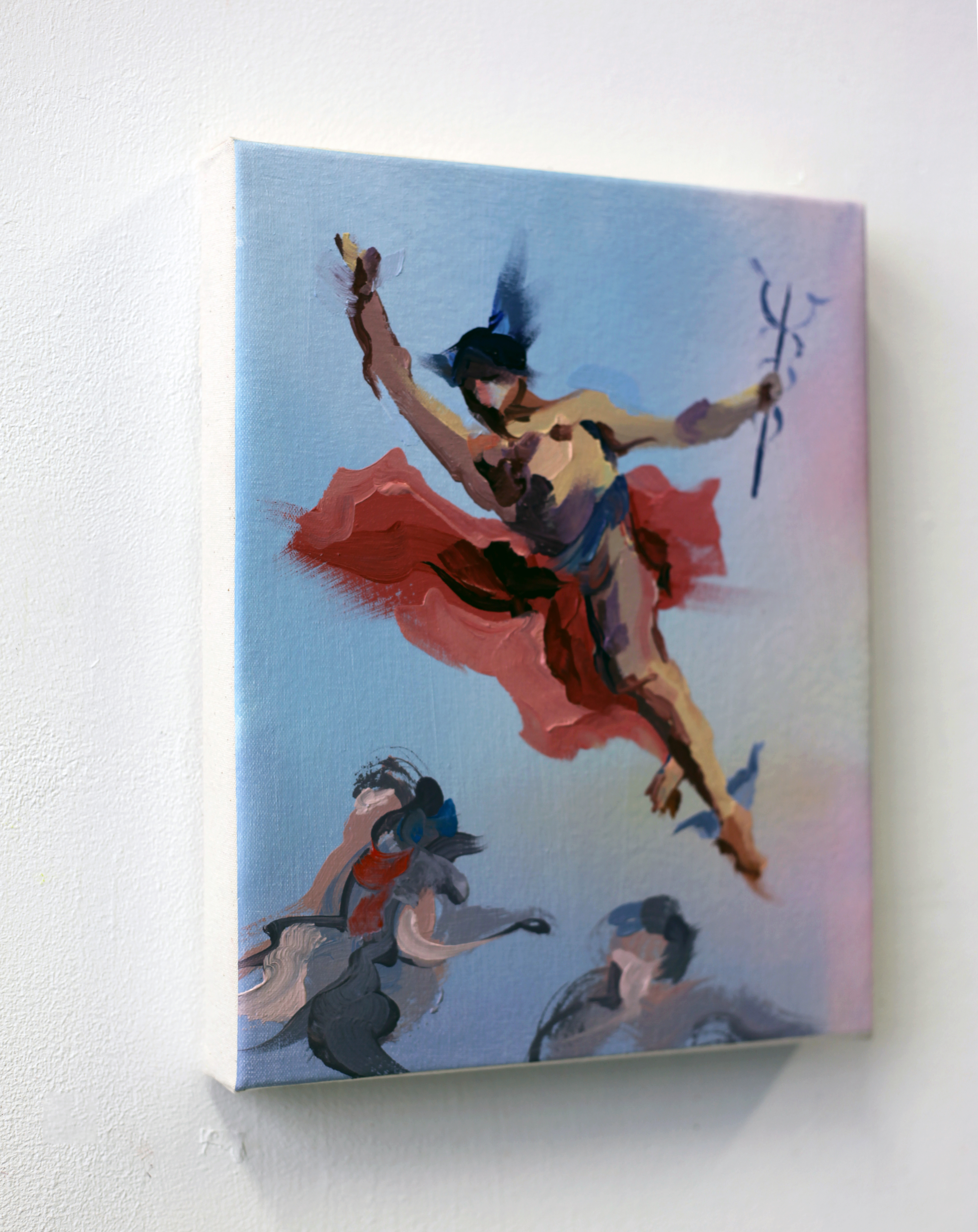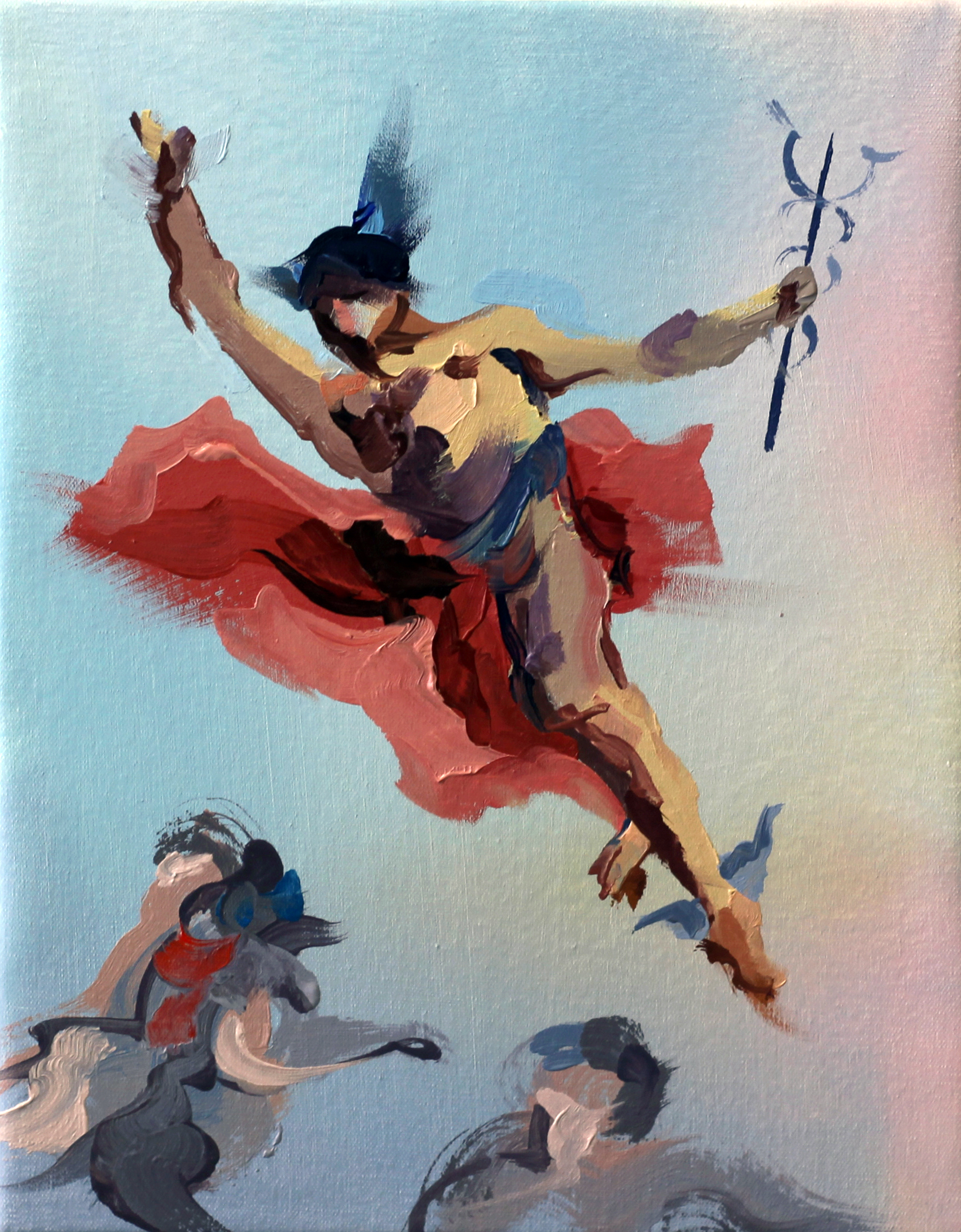 Add to wishlist
2. Philip Williams
Mercury Rising
Signed and dated (on the reverse)
Oil on canvas
Created in 2021
ESTIMATE
---
£50 - 500
View shipping costs
Notes
---
"As with a number of my recent paintings, this work is loosely based on characters from ceiling frescos (in this case I was thinking of the Greek god Mercury), but as with all my work the contrast between the gestural marks and the smooth background are an essential element of the work as much as the image itself."
Philip Williams is a London based artist working as a painter, printmaker and sculptor. His artwork explores the representation and meaning of familiar scenes, everyday experiences and commonplace objects. Taking the portrayal of crowds and diverse groups of people as a starting point for his paintings he pushes this recognisable imagery to the threshold between abstraction and figurative representation. He uses the physical possibilities of paint and the painting process to create works that have distinctive formal characteristics. His sculptural work recreates familiar household objects as works of art. This transformation strips these items of their utilitarian purpose emphasising the aesthetics of the everyday domestic environment.
A work of this size by Philip Williams would usually sell for £350
Accolades
Education: Central St. Martins art school, London in 2016.
Recent Exhibitions: Baroquerie, The Stone Space, Leytonstone, London, E11 1HG, 2021. Now We're Talking, The Pie Factory, Margate, 2020. I have no idea how we grew up, 195 Eade Rd, London, 2020 ShowOff!, Menier Gallery, Southwark, London, 2020.
Awards: Winner of the Hollyport Prize and the Clyde & Co award for graduating artists from London based art schools.