50 x £50, 2021
17 NOVEMBER 2021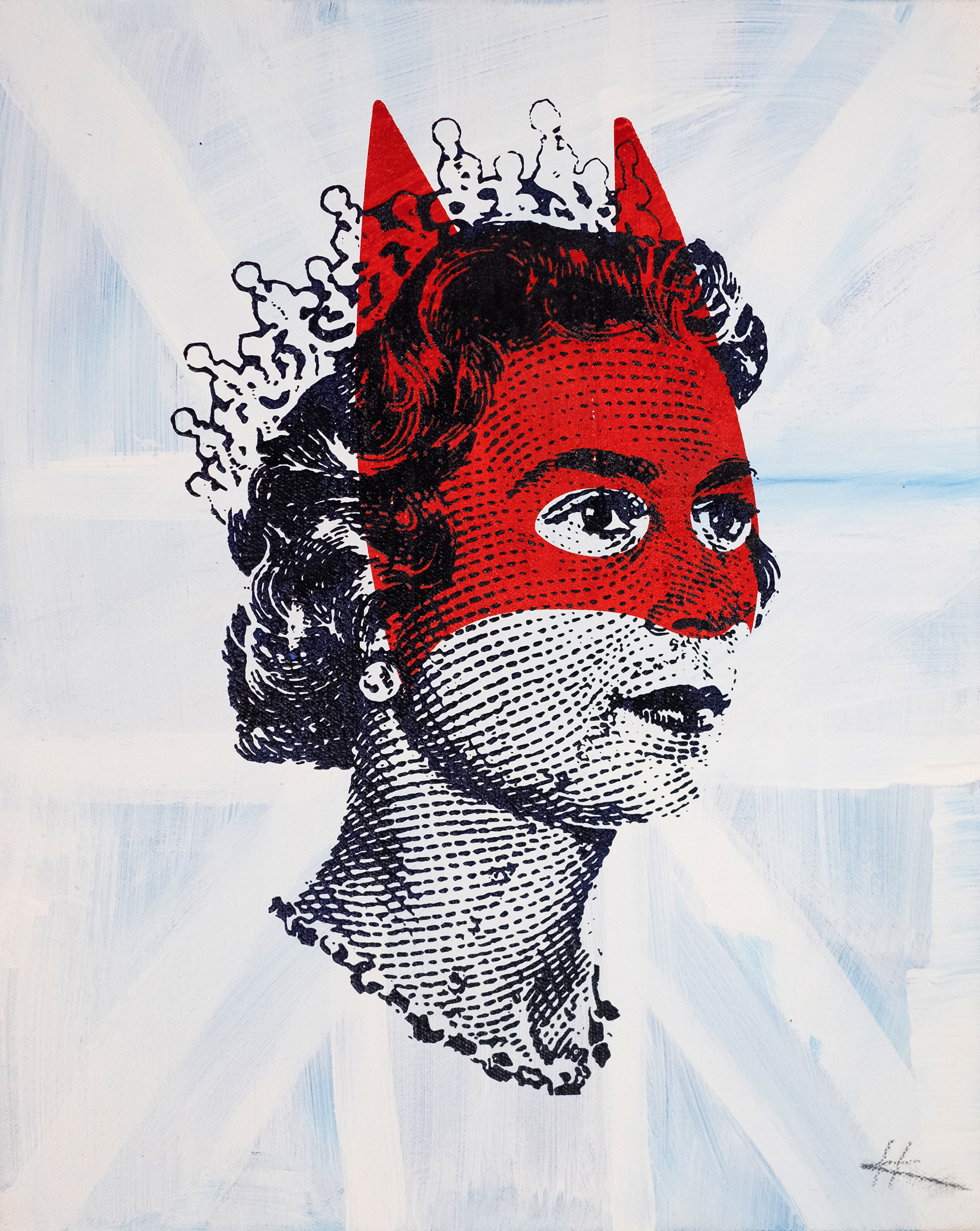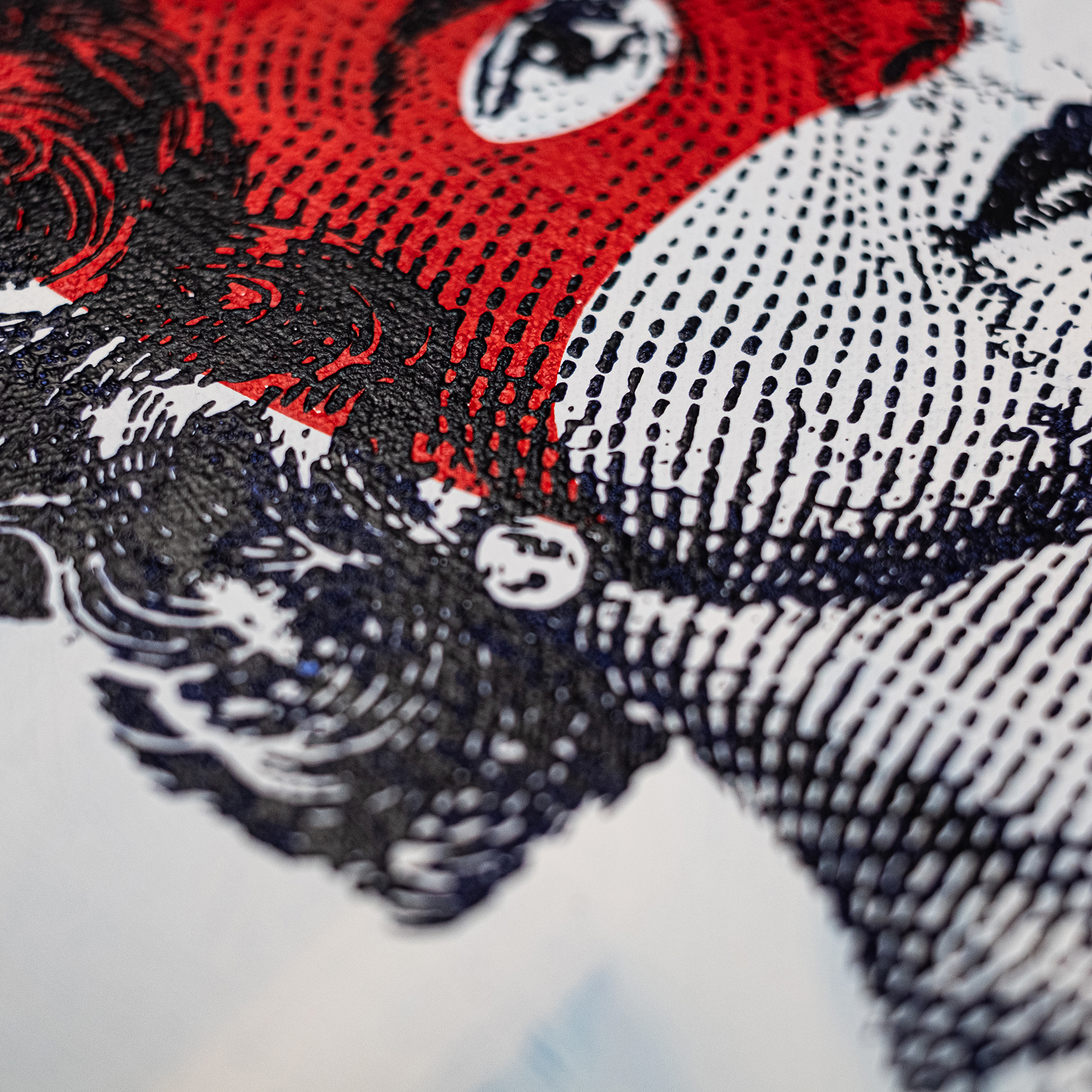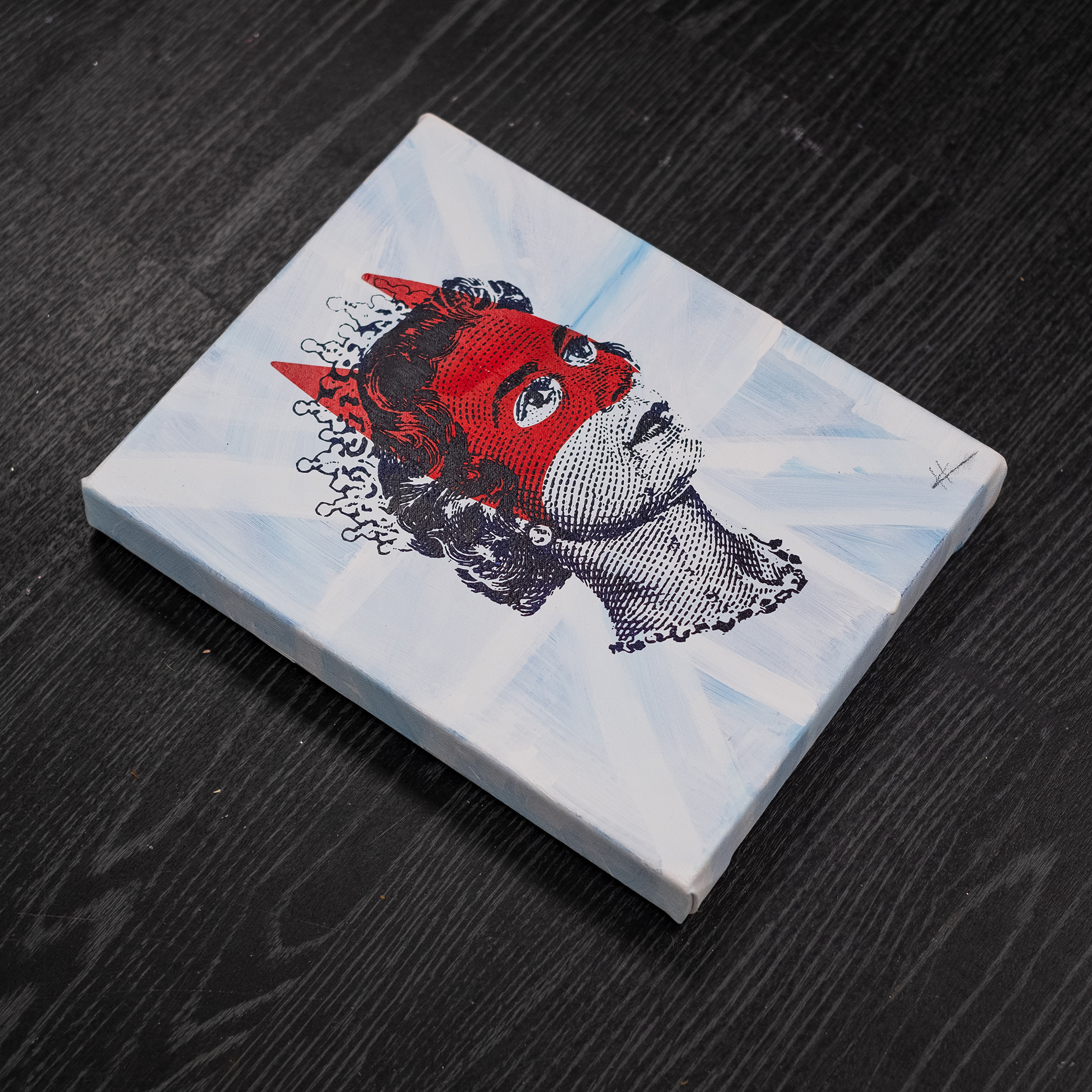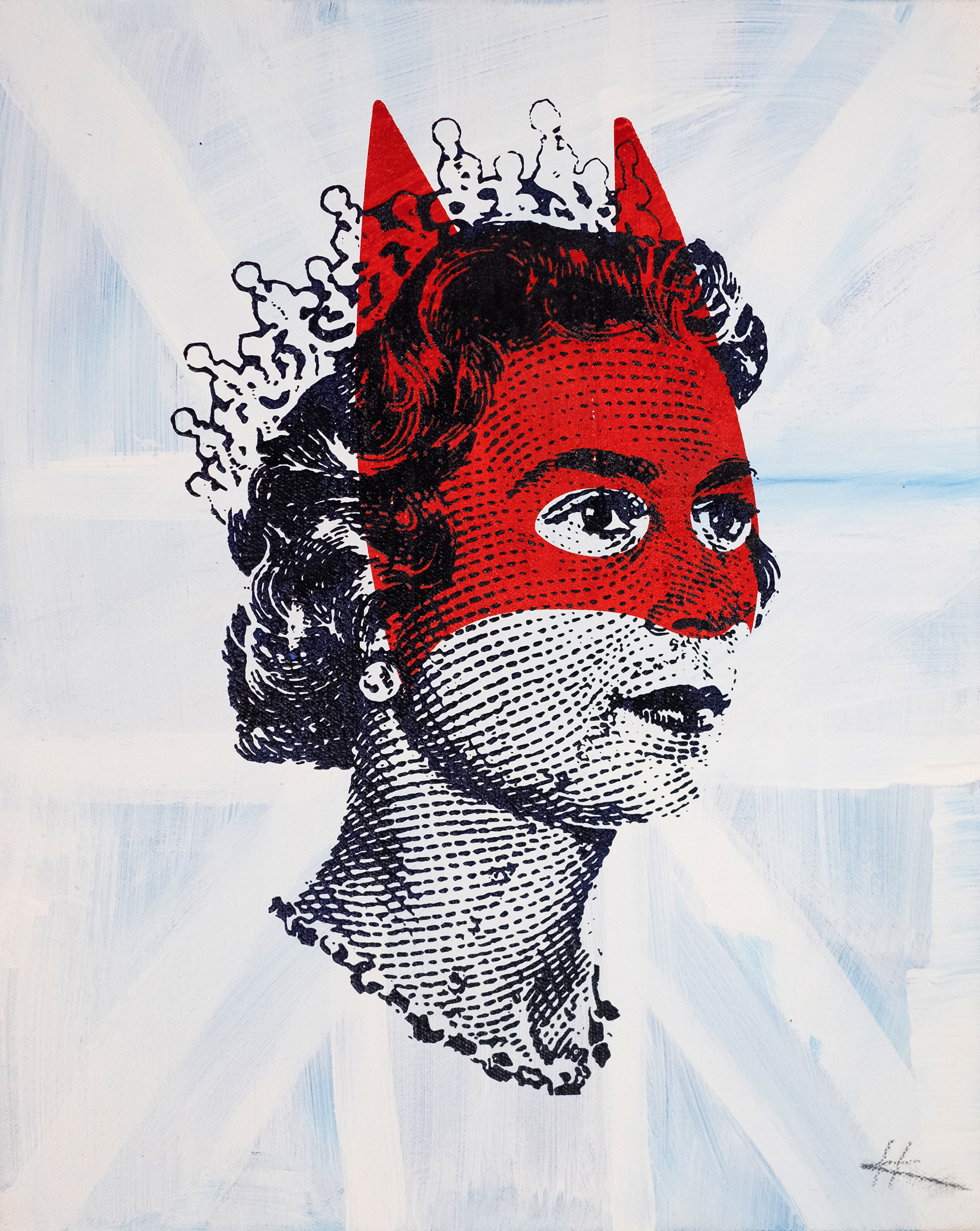 Add to wishlist
41. Heath Kane
For Queen and Country (Canvas)
Signed and dated (on the reverse)
Acrylic Paint, Gesso and Silkscreen
24 x 30 x 4 cm.
Created in 2021
ESTIMATE
---
£50 - 500
View shipping costs
Notes
---
A work of this size by Heath Kane usually sells for £350
"This collection raises questions about wealth and social justice, through the idea that with enough money anyone can be a superhero." – Heath Kane, 2021
Echoing his mother words "somewhere I must gone wrong raising you", Heath has not been one to stay on the straight and narrow path. With an insatiable curiosity for oddities and irregularities in life, Heath's eyes are always open finding new things.
Born in Australia, Heath quickly took flight to explore the world in his early 20's. During that time has been working at the forefront of design, working for many of the world's leading advertising and branding agencies.
Now turning his attention back to art, his debut collection draws inspiration from his commercial art background and origins of urban art – a blend of design and art. His approach follows the practice of design thinking, with a focus on creating simple, iconic and memorable pieces that have the ability to tell stories and are linked to a larger narrative. Within the, often lurid colour, artwork he tries to distill subtle but often subversive themes.
A work of this size by Heath Kane usually sells for £350

Accolades
Current exhibitions: The heART Project, Online Charity Event, Online, 2020. Power Play, Clerestory Gallery/4 Flavors, Montclair, USA, 2020.
Recent exhibitions: Plastic Free July, The Plastiki Expedition, London, UK, 2020. Secret Postcard Auctions, Art on a Postcard, London, UK, 2020. Art x Valentine's, East Art Fair, London, UK, 2020. Salon des Beaux Arts 2019, SNBA, Paris, France, 2019. Diversion Ahead, The Nave, London, UK, 2019. East Art Fair, East Art Fair, London, UK, 2019. The Other Art Fair - NY, The Other Art Fair, Brooklyn, USA, 2019. Can I Get a Slice, Atom Gallery, London, UK, 2019.