50 x £50, 2021
17 NOVEMBER 2021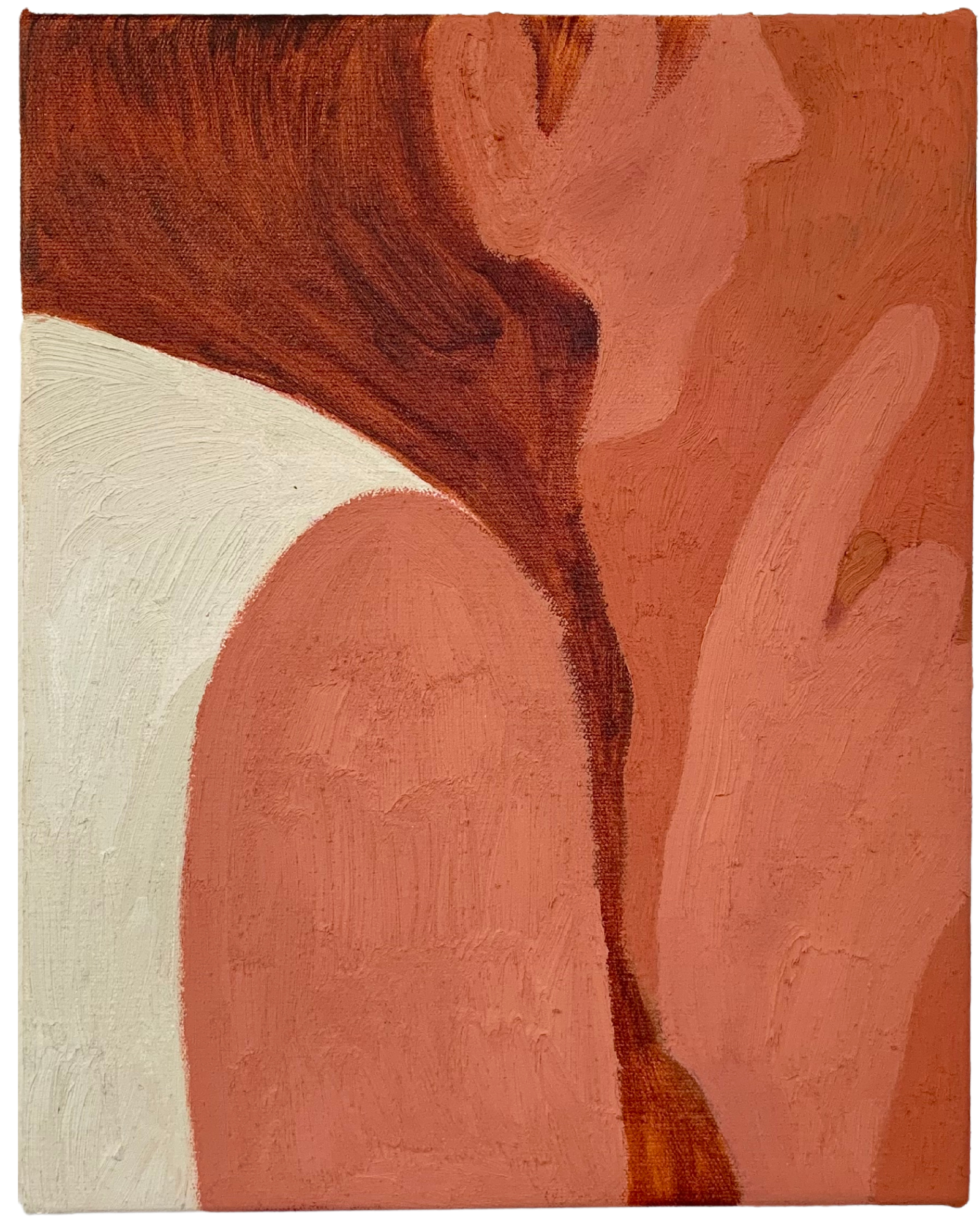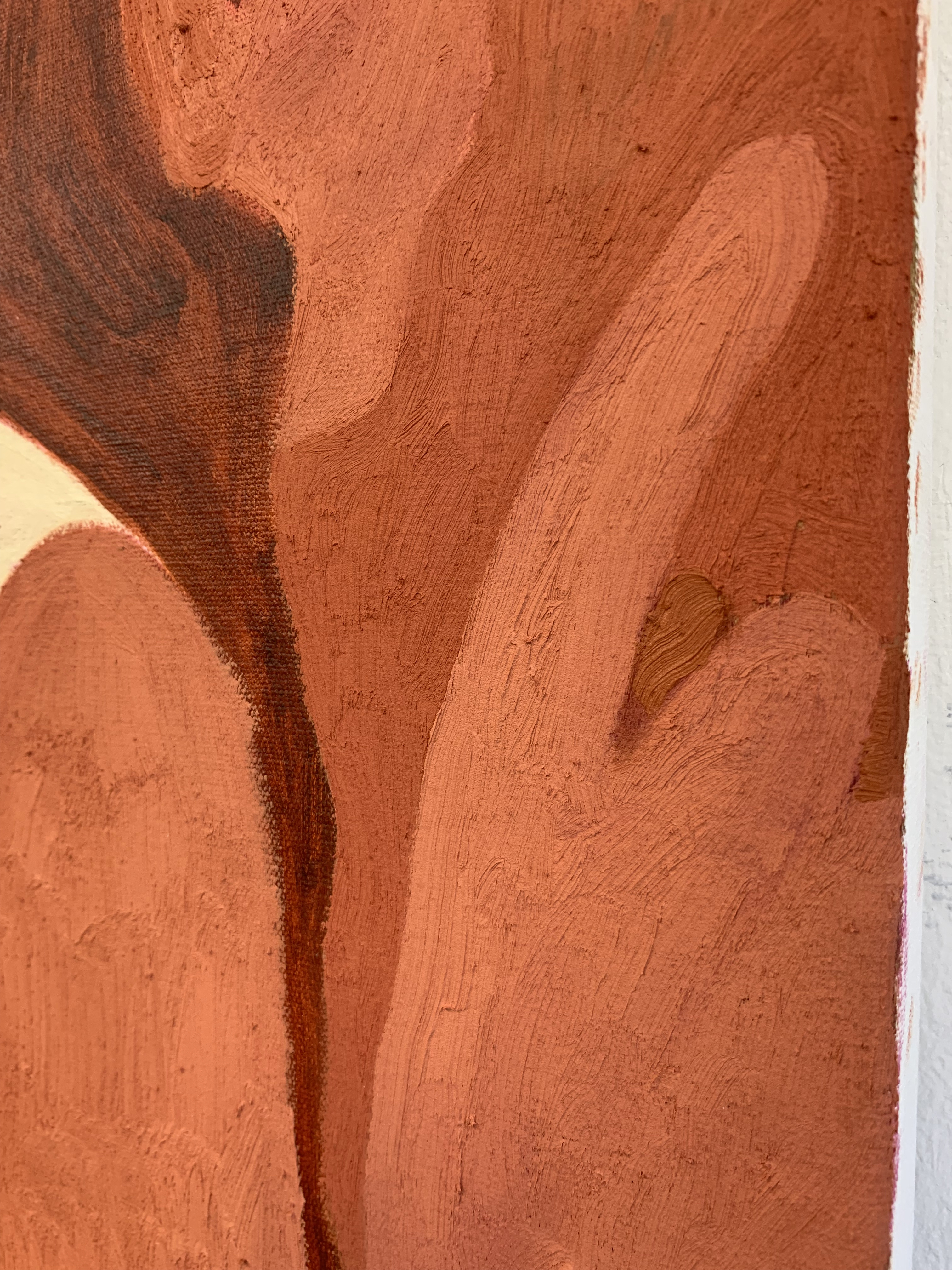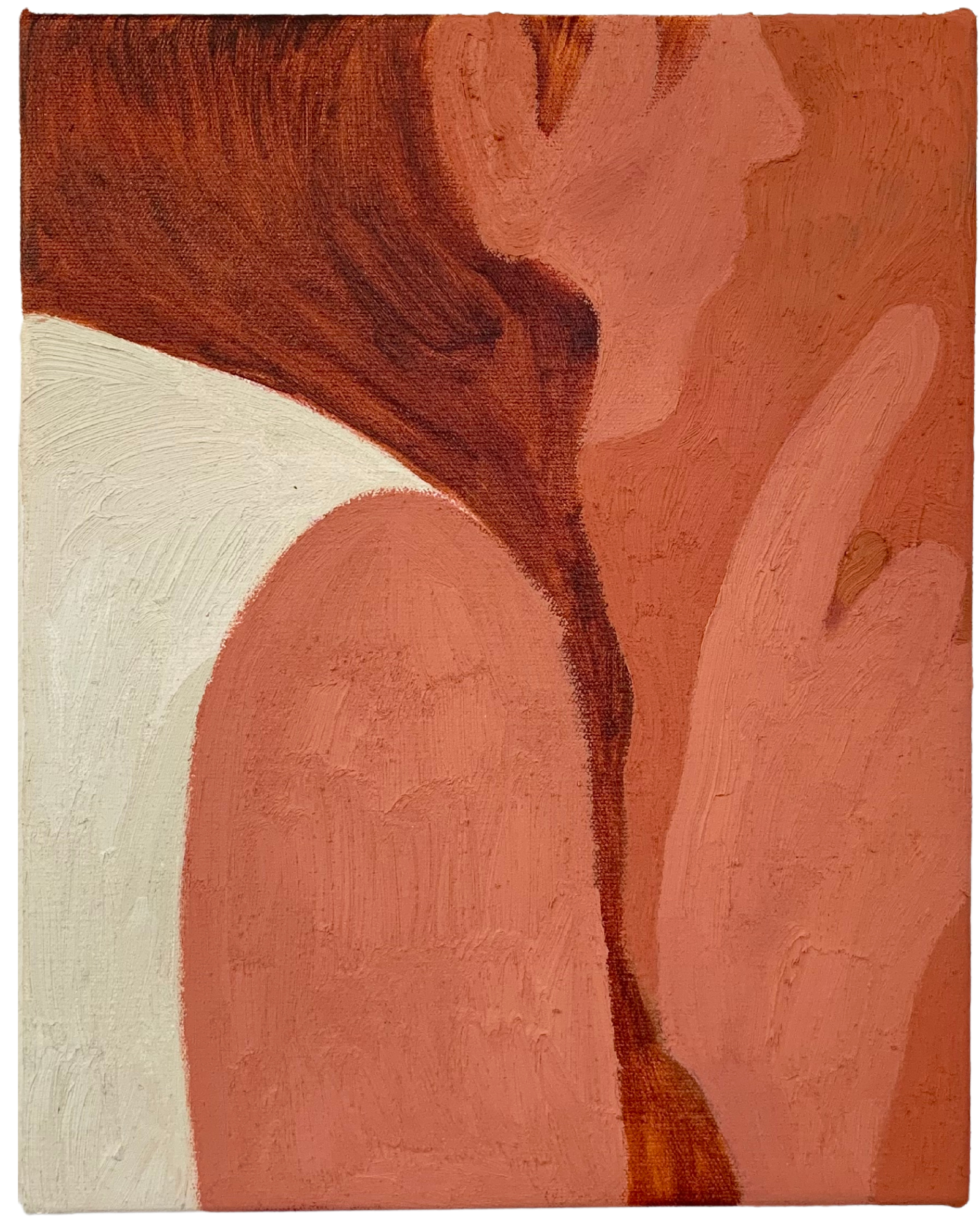 Add to wishlist
1. Catherine Repko
Ride the tide, Ride the waves (Heading back to our hometown)
Signed and dated (on the reverse)
Oil on canvas
30 x 24 x 4 cm.
Created in 2021
ESTIMATE
---
£50 - 500
View shipping costs
Notes
---
"This year, the studio became filled with cheap print-outs of pixelated faces of my three sisters, faces from different angles, photographs of us together, now as women: embracing, hands held, fingers intertwined - a deep connection, empathy, love and history. Thinking about the space between us, as adults, how we support each other and what these female relationships mean to me as a woman now, I began painting." - Catherine Repko, 2021
Catherine Repko's works are concerned with the enduring continuity of the relationship between her female figures and 'collective memory' of family dynamics. She uses paint to reenact moments from the past and place them into a new context. The colour palette and layers of scratchy underpaint reminds us that the line between fiction and memory is thin if not non-existent.

A work of this size by Catherine Repko usually sells for £850.

Accolades

Education: Royal College of Art, MA Painting, 2019 - 2021. University of Brighton, BA Visual Communication, 2010 - 2013. Minneapolis College of Art and Design, semester abroad, 2011. Chelsea College of Art and Design, Foundation in Art, 2009 - 2010.
Selected Exhibitions: London Grads Now 21, Saatchi Gallery, London, 2021. RCA Graduate Show, Cromwell Place, London. Between the Acts, Wilder Gallery, London, 2021. NOW, Huxley Parlour Gallery, London, 2021. Final Not Over - Again, Unit 1 Gallery Workshop, London, 2021. The Drawing Room, Berntson Bhattacharjee Gallery, London, 2021. Held, Blue Shop Cottage, London, 2021.
Awards: The Valerie Beston Prize winner, 2021. The Elizabeth Greenshields Foundation, 2020 Grantee. Arts Council England, Triangle Network Fellowship, 2016.