50 x £50, 2021
17 NOVEMBER 2021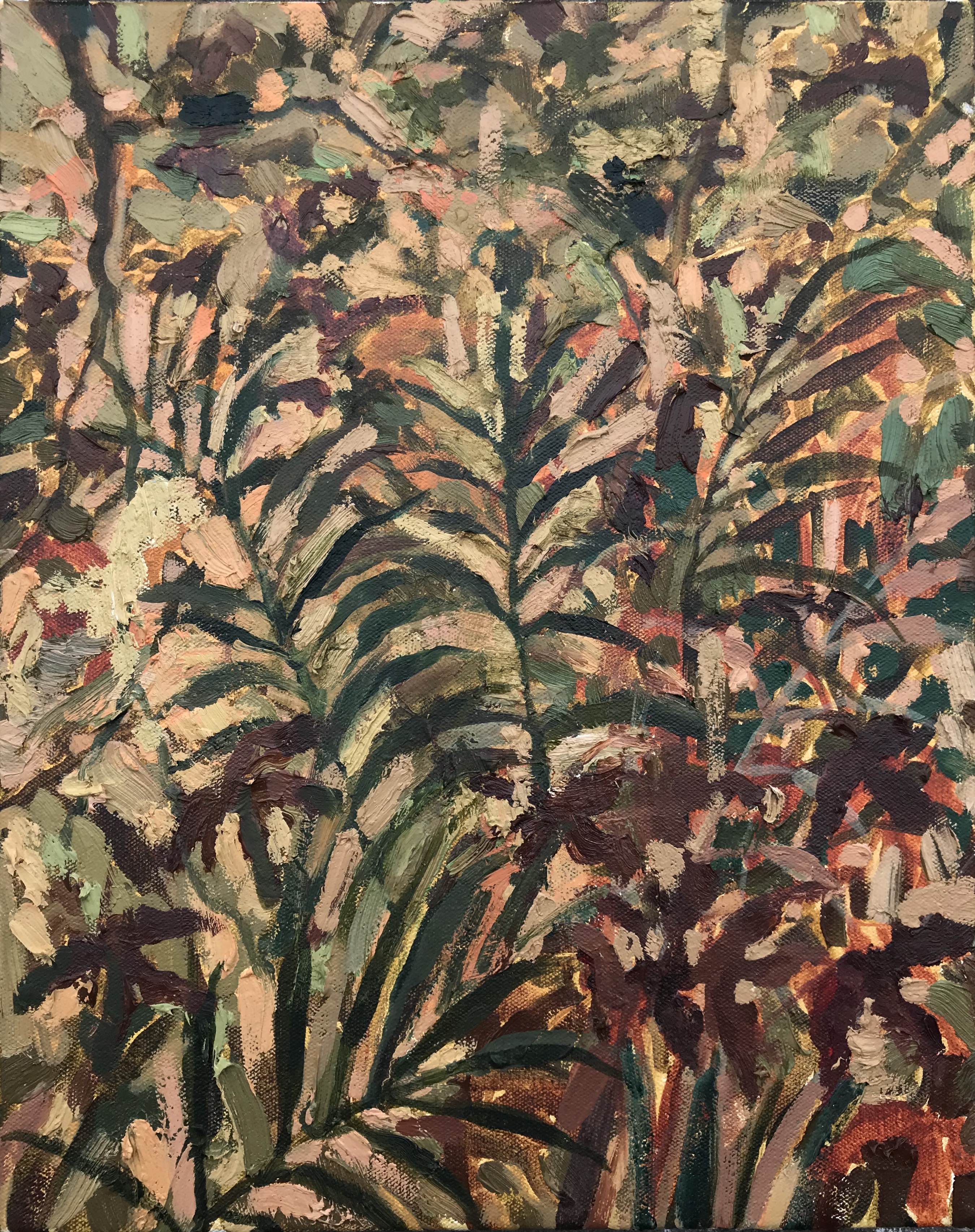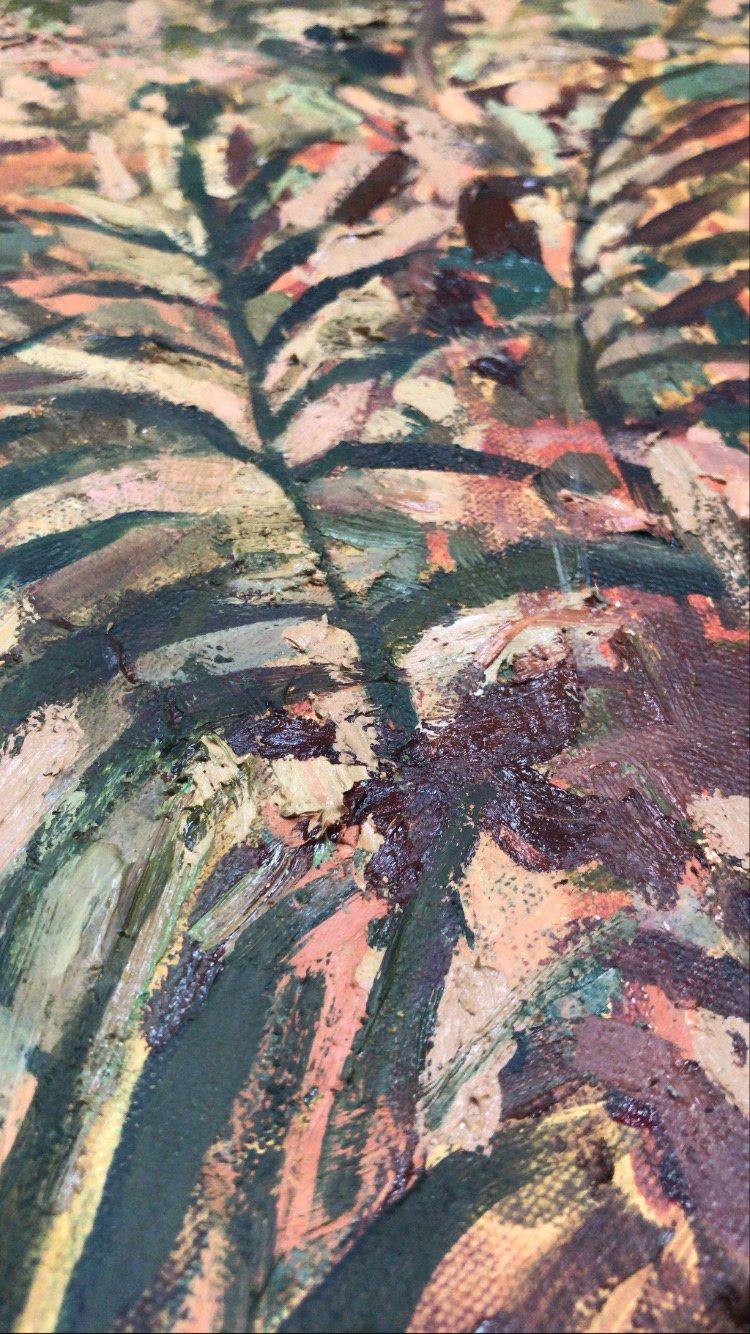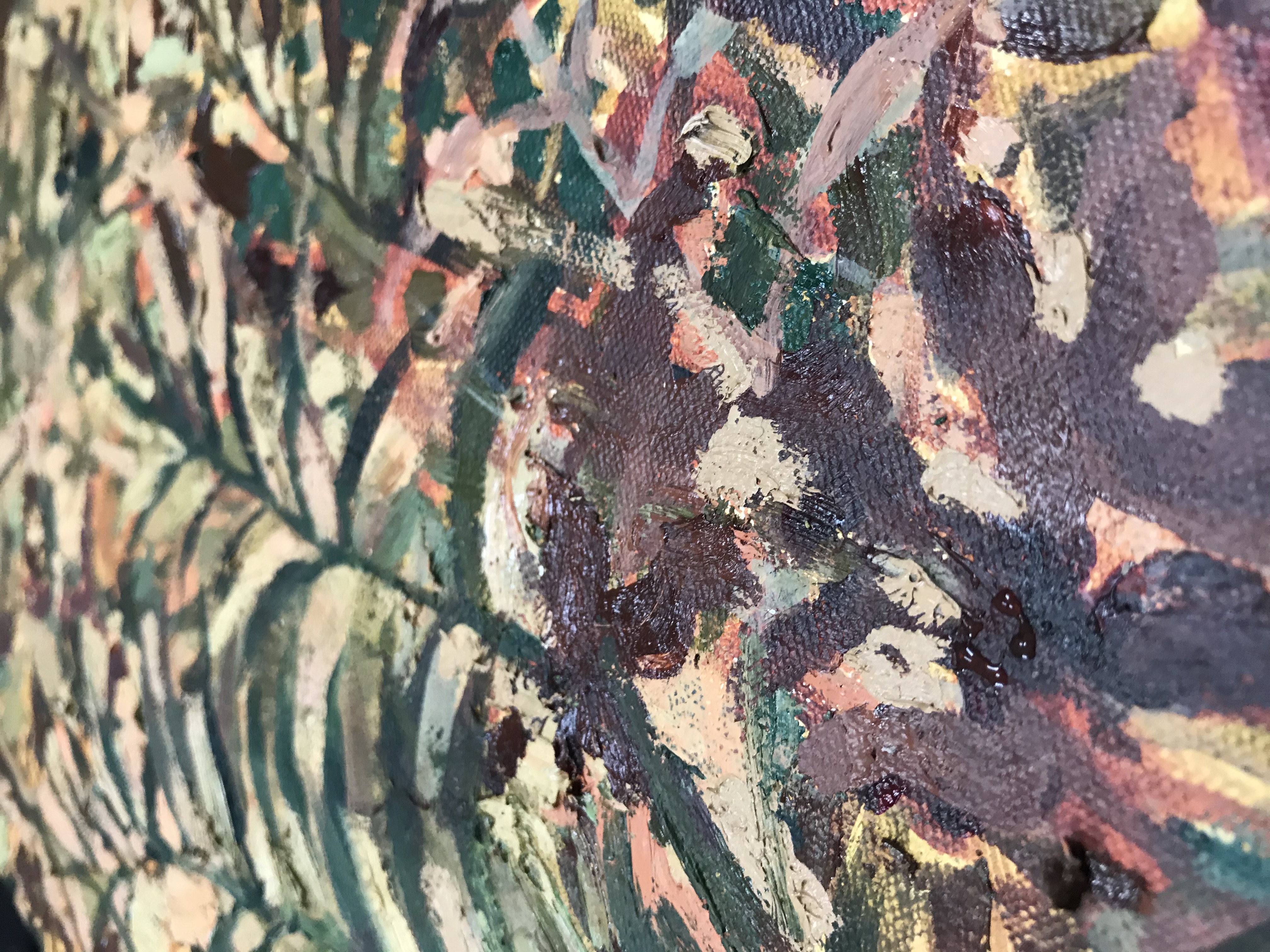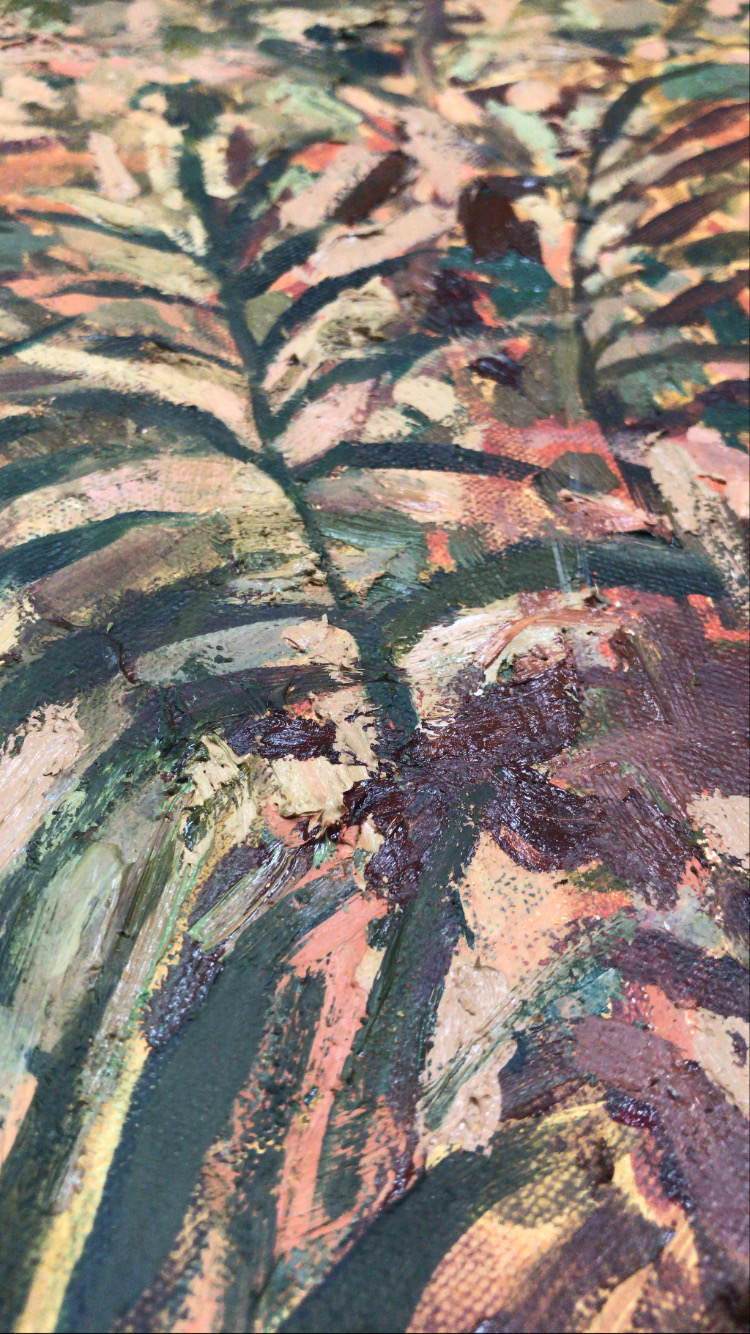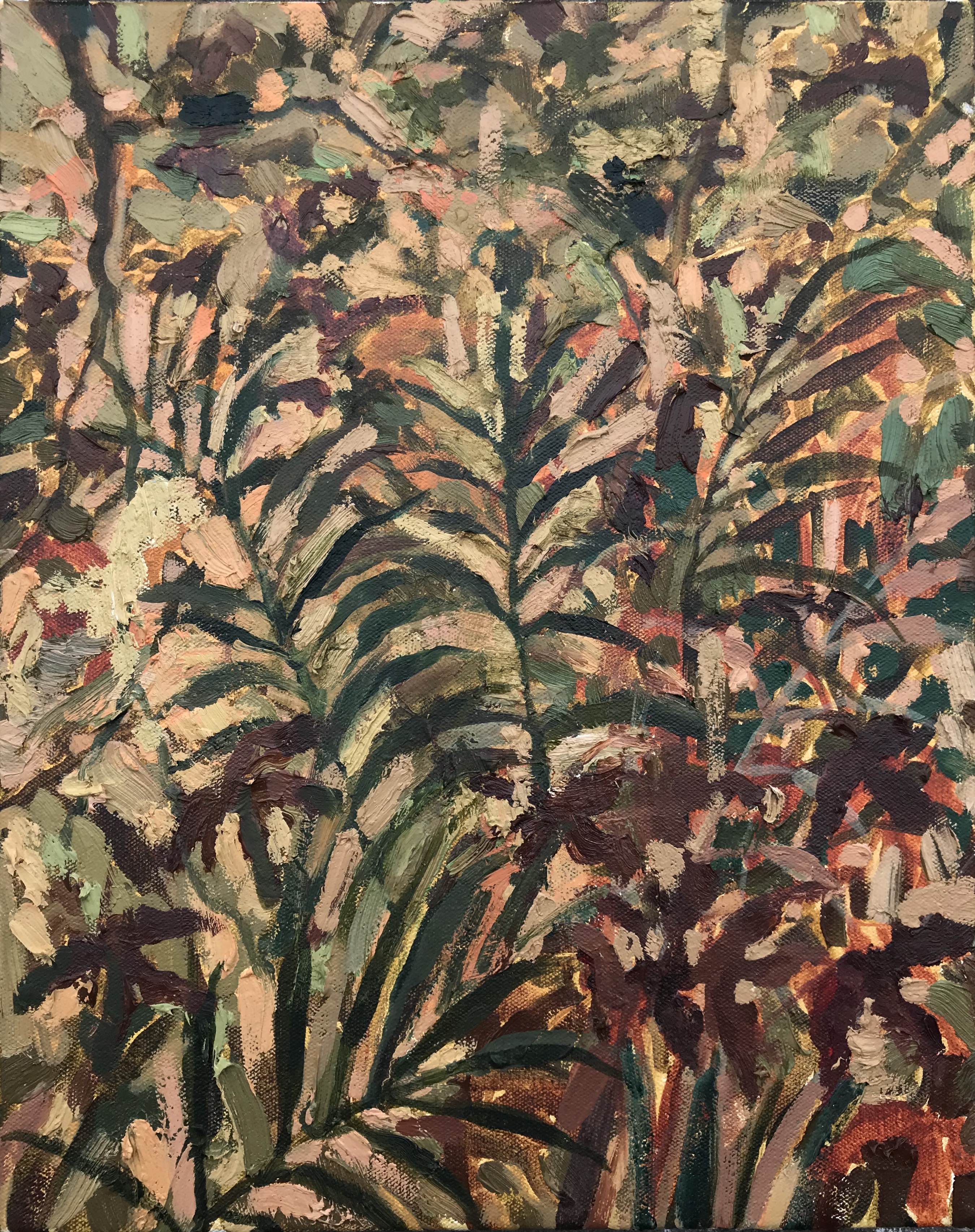 Add to wishlist
21. Beatrice Hasell-McCosh
Study IV for Cute Little Thirst Trap
Signed and dated (on the reverse)
Oil on canvas
30 x 24 x 4 cm.
Created in 2021
ESTIMATE
---
£50 - 500
View shipping costs
Notes
---
Beatrice's work uses natural form and the tradition of landscape painting as the lens to explore emotional themes, identity linked to place and human connection. Drawing is vital to her practise and she uses closely observed studies made from life to make large-scale paintings. Beatrice works as much from memory as from the studies and, in playing with scale, the focus of importance gives way (from direct figurative representation) to a flattened abstraction with aesthetic choices relating to composition, texture and gestural use of colour taking on the primary importance.
During the lockdowns, which Beatrice spent in the Lake District, she drew continuously making small watercolour works daily outside. As humans shrunk away from each other rushing to find their own space, the continuity and cycle of nature became completely absorbing to the artist who, over a period of 6 months, watched and drew from the same spots seeing plants grow up, crowd together (in antithesis to human society) blooming and dying and being replaced with the new. This work was one of a number of much larger watercolour studies from life made this year on her return to the same places she drew at the same time last year.
A painting of this size by Beatrice Hasell-McCosh would usually cost £900.
Accolades
Beatrice studied English and Classics at Leeds University and then spent two years studying at Leith School of Art in Edinburgh and The Royal Drawing School in London. Her work is in private collections around the UK, Europe, Japan and the USA. She has curated two online multi artist group exhibitions, individually during lockdown, (Reaction, online, UK, 2020) and for Bowes Parris Gallery,( All These Gestures, online, UK, 2020) both focusing on the importance of drawing. Her recent successful second solo exhibition Okashi was presented at Blue Shop Cottage, London, UK (2020.)