50 x £50, 2021
17 NOVEMBER 2021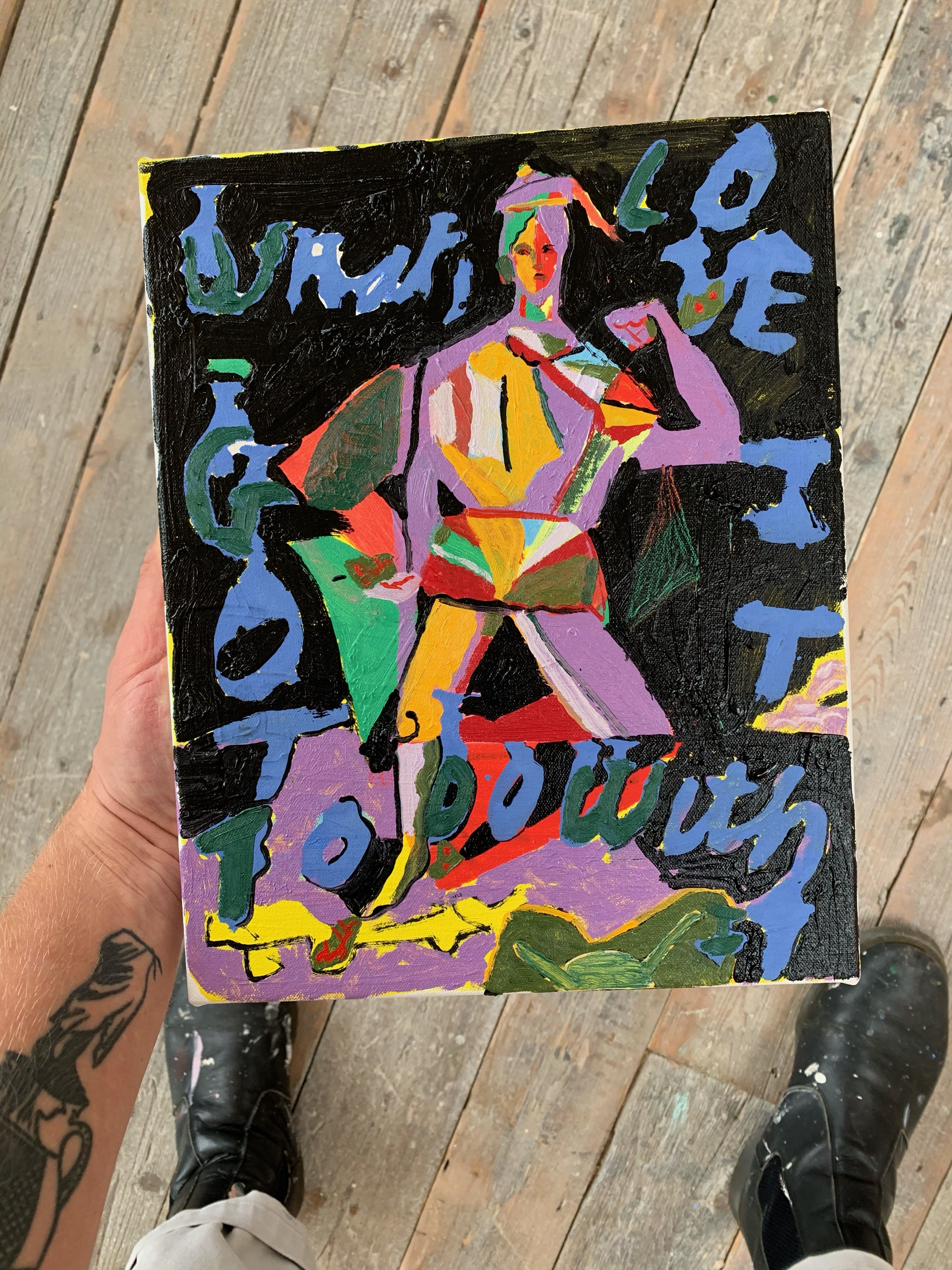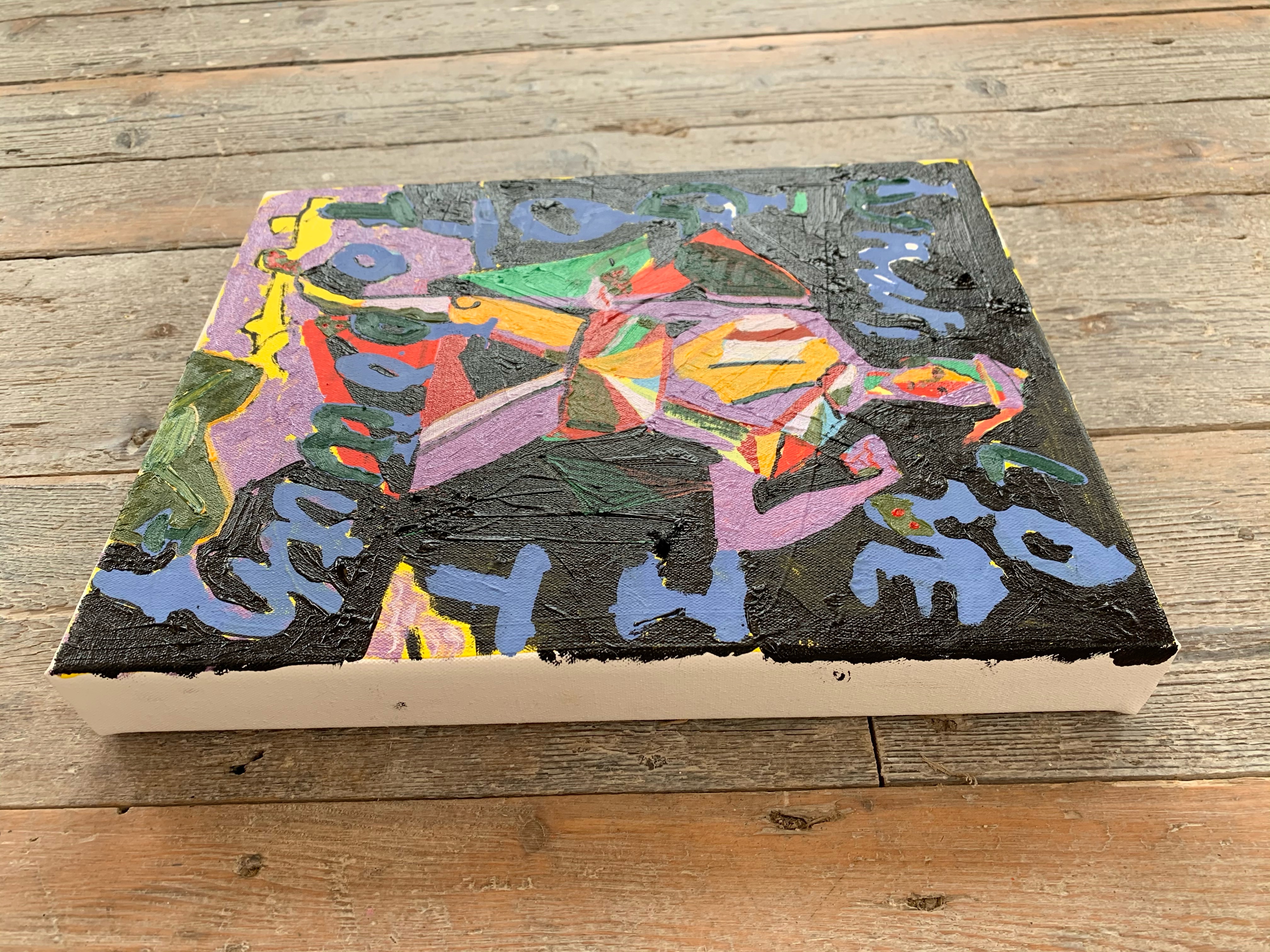 Add to wishlist
29. Ed Burkes
What's Love Got To Do With It
Signed and dated (on the reverse)
Oil on canvas
30 x 24 x 4 cm.
Created in 2021
ESTIMATE
---
£50 - 500
View shipping costs
Notes
---
"The dance floor is a metaphor for collective experience, euphoria, and sentimentality; it is also a place of tension and trauma. The dance floor is a place of colour and intensity, it's a place to listen, just as much as it is a place to make noise. I think of the dance floor as a placeholder of what has gone by and there is a sentimentality to this. The dance floor is a place of township and it's a mid-land. The dance floor is a place of significance and it is a place of existence.
My intent as an image maker is to paint through words. I am fascinated by the notion that narrative, truth and fiction can lend themselves to one another in a way that can offer up genuine questions. Words can in fact lie but feeling is universal in its potency." - Ed Burkes, 2021
A work of this size by Ed Burkes usually sells for £750.
Accolades
Education: BA Fine Art (First Class Hons), Falmouth University, 2016
Solo Exhibitions: Dandelion, The Mall Galleries, 2021. A Yellow Beat in a Stone House, Blue Shop Cottage, 2021. Dandelion, Derby museum & Derby art Gallery. 2020
Group Exhibitions: Cruel Intentions, Arusha Gallery, London, 2021. Whelm, Leicester Contemporary, 2021. Amongst The Chaos, Wondering People, 155a Gallery, 2021.

@edburkes
www.edburkes.com