50 x £50, 2021
17 NOVEMBER 2021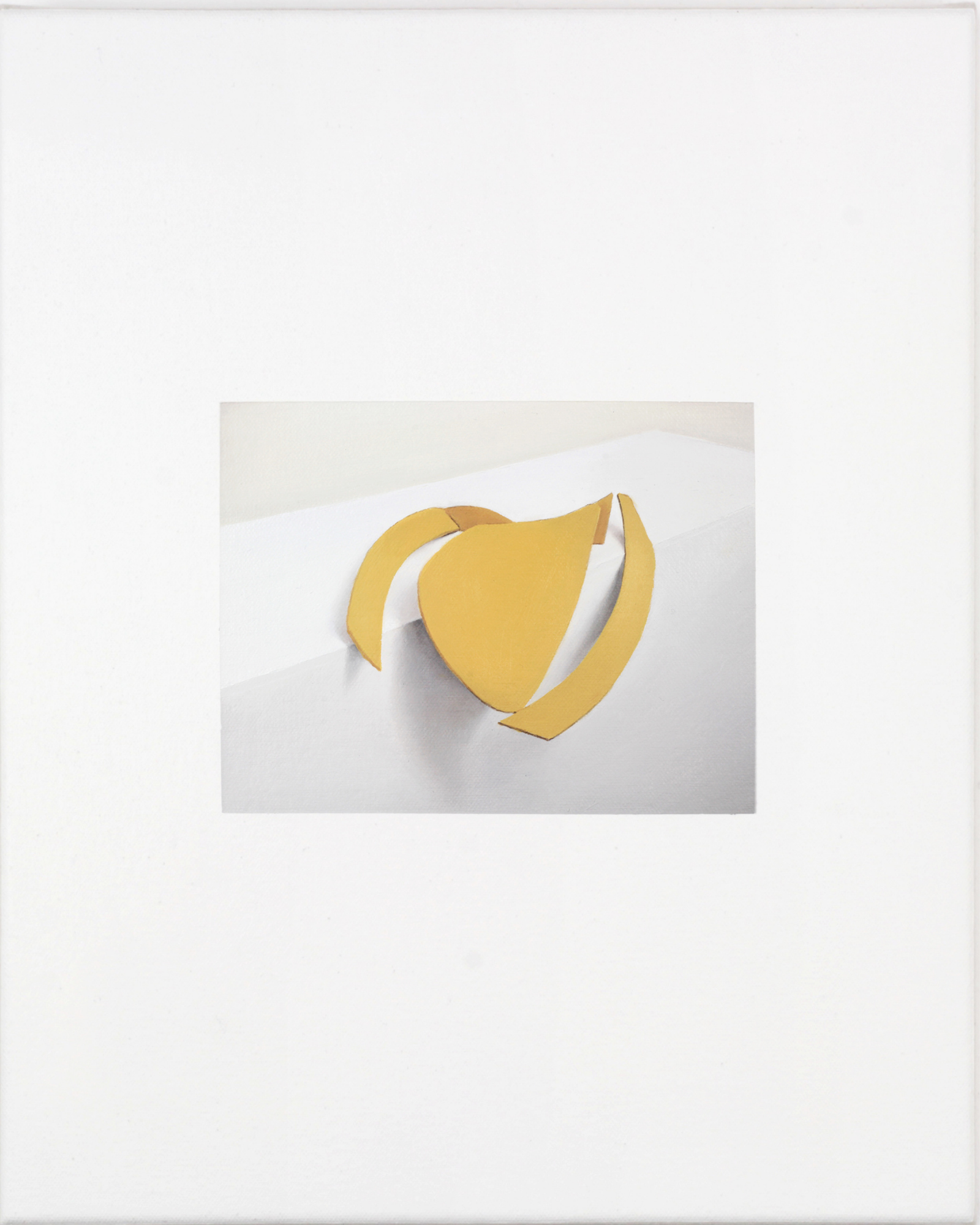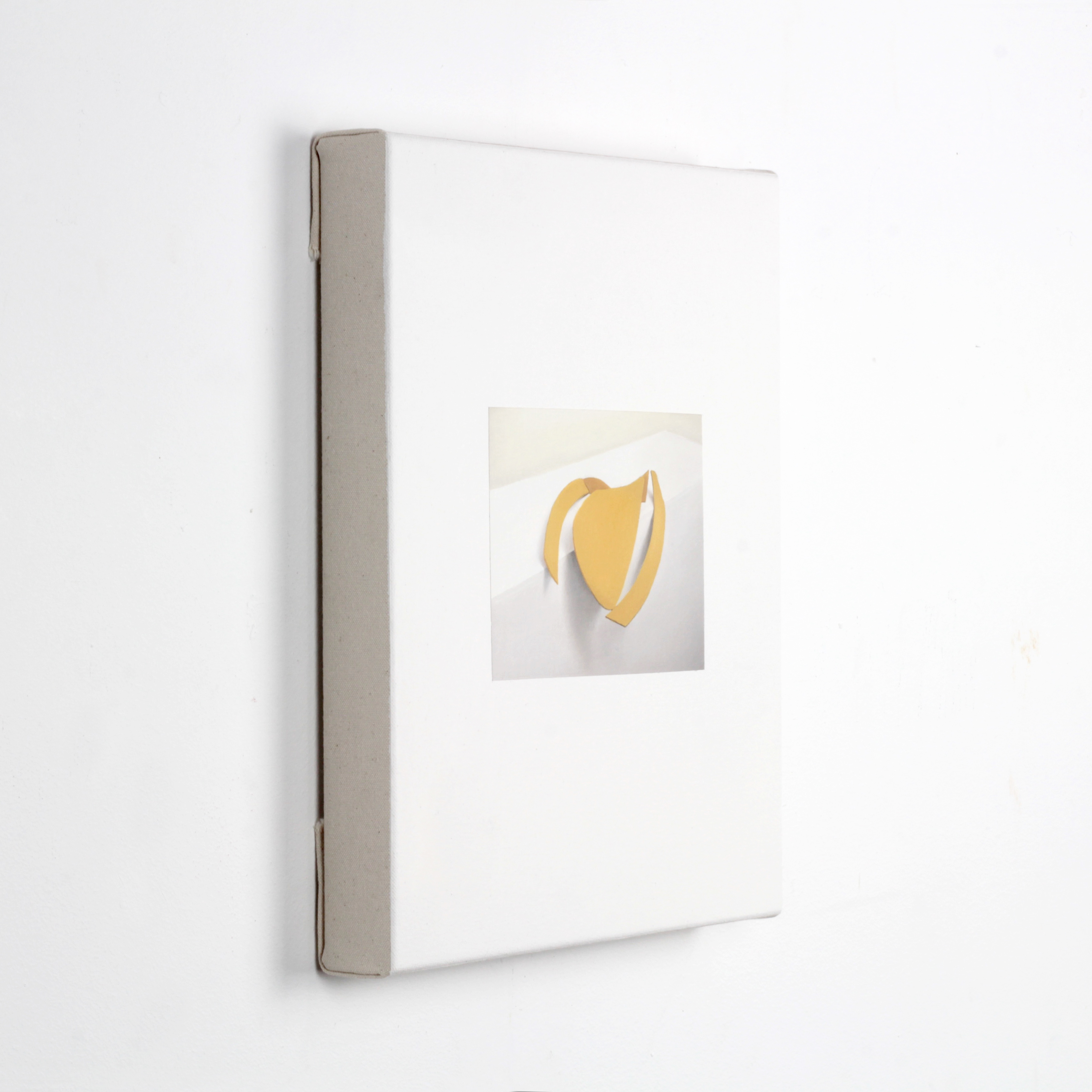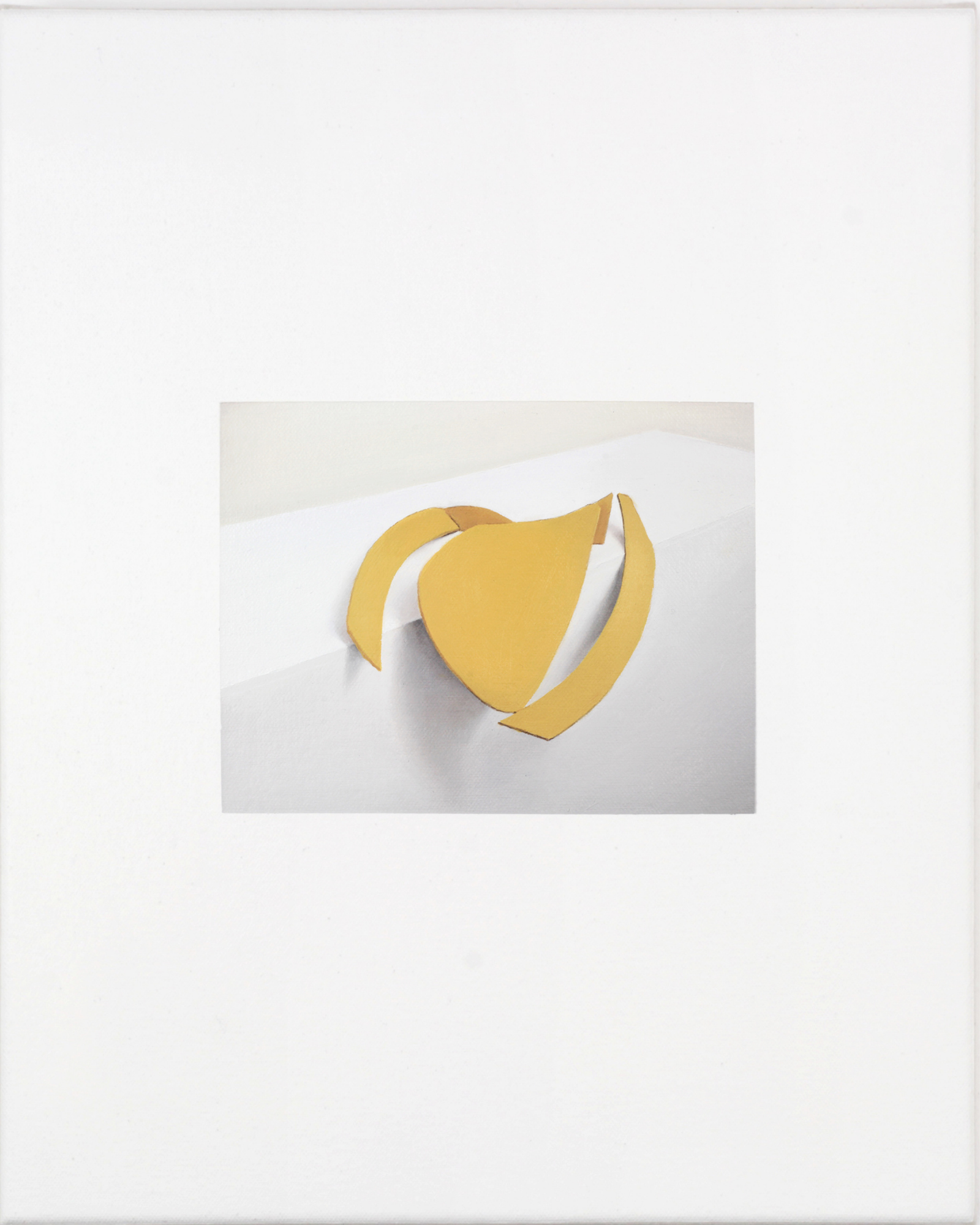 Add to wishlist
34. Realf Heygate
Photosculpture (Table Piece)
Signed and dated (on the reverse)
Oil on canvas
30 x 24 x 4 cm.
Created in 2021
ESTIMATE
---
£50 - 500
View shipping costs
Notes
---
This painting is a reproduction of a page from a book on Anthony Caro. It's from Realf Heygate's ongoing series of paintings depicting photographs of sculpture.
"Over the past couple of years I have been gradually developing a series of oil paintings depicting printed reproductions of sculpture. This is essentially the condensing of sculpture to a flat plane. I'm interested to see what is lost and what is gained through this act of re-materialisation. The manual action of painting is perhaps a way for me to interact with the depicted sculptures in a tangible way - with my hands, even if indirectly. The title 'photosculpture' derives from a 19th centrum device for creating sculptural objects from two dimensional images." - Realf Heygate, 2021
A work of this size by Realf Heygate would usually sell for £1100.

Accolades
Education: BA (First Class Honours) Fine Art, Central St Martins, 2014-2017
Recent Solo Exhibitions: Acheiropoieta, Peter von Kant, London, 2019.
Recent Group Exhibitions: The Form Springs, Senesi Contemporanea, London, 2019. FORM, COB Gallery, London, 2018
Awards: Shortlisted for the Elephant x Griffin Art Prize 2018. Shortlised for the Woon Foundation Painting and Sculpture Prize 2017.