50 x £50
09 DECEMBER 2020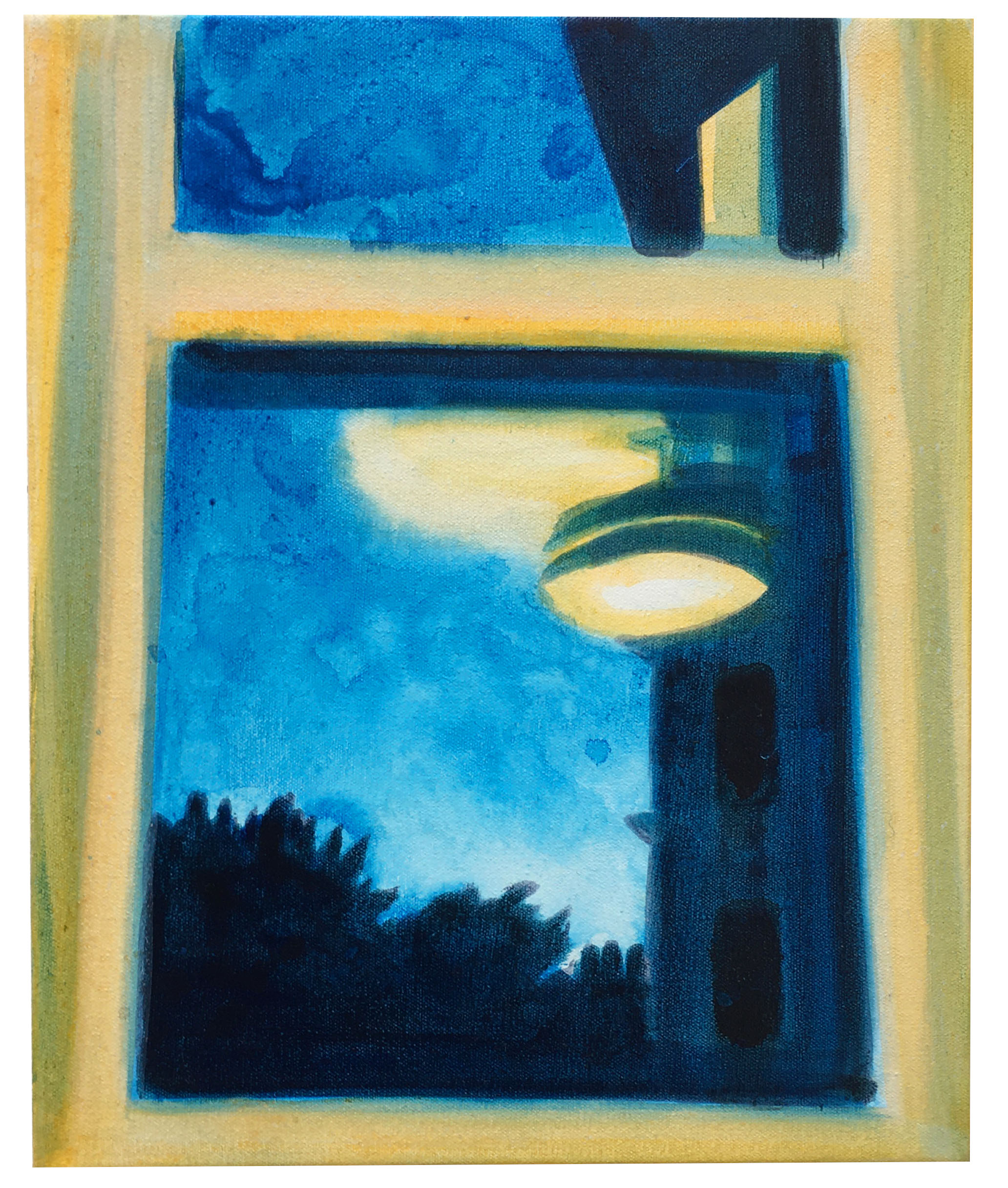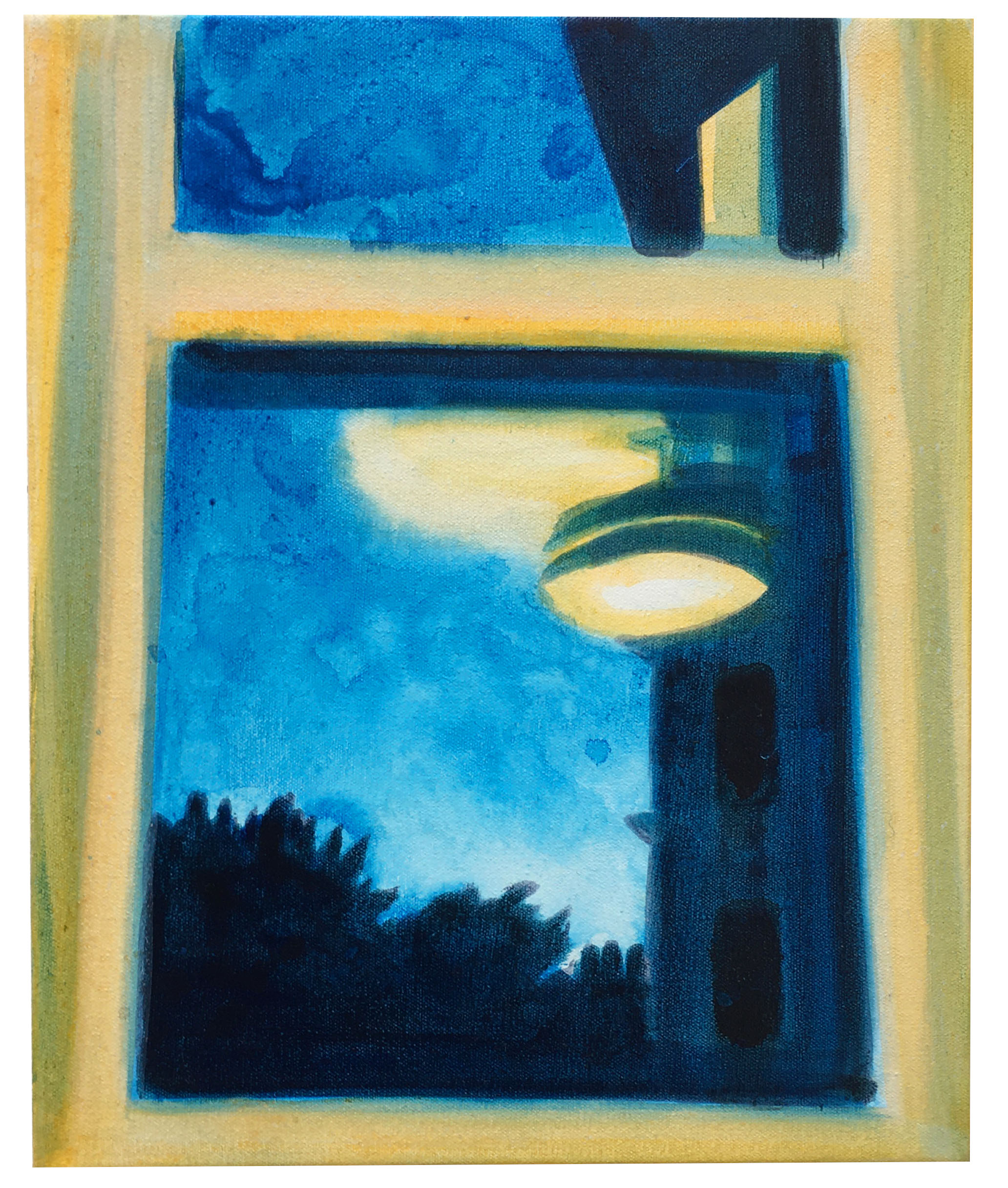 Add to wishlist
27. Maddie Yuille
The Bluest Night
Signed and dated (on the reverse)
Acrylic on canvas
30 x 24 x 3.5 cm.
Painted in 2020.
ESTIMATE
---
£50 - 500
View shipping costs
Notes
---
An artwork of this size by Maddie Yuille normally sells for £400. You can see more of her work at her website and Instagram.
Maddie Yuille's painting made for 50 x 50 is a continuation of a body of work begun during lockdown, based on scenes from around her own home. These glimpses of familiar domesticity are tinged with an eerie strangeness – of the familiar shifting and becoming unknown or unpredictable, the inanimate becoming momentarily alive.
They depict a careful contemplation of the world around her, in which the viewer looks, but also has a sense of being watched back. Often looking from one space to another (through a window or a door) they contain a sense of longing, of a desire to reach worlds unattainable, which has an added poignancy in this time of social isolation. In the gap between spaces there exists a potentiality - a tension lingers in the expectation of interactions yet to occur. Her images vibrate with an energy created by shifting, overlapping layers of translucent colours, which are applied to the surface with the immediacy and directness of a transitory impression.
Accolades
MA. Fine Art, City and Guilds of London Art School, 2019.
Group exhibitions: Subsidiary Projects, Warbling Collective, Marram Arts, The Violet Hour, Purslane Art, Thames-side Studios Gallery, This Is The House We Built.
Awards: Shortlisted for the ACS studio award, 2019. Contemporary British Painting Prize, 2019. The Ashurst Emerging Artist Award, 2020.