50 x £50
09 DECEMBER 2020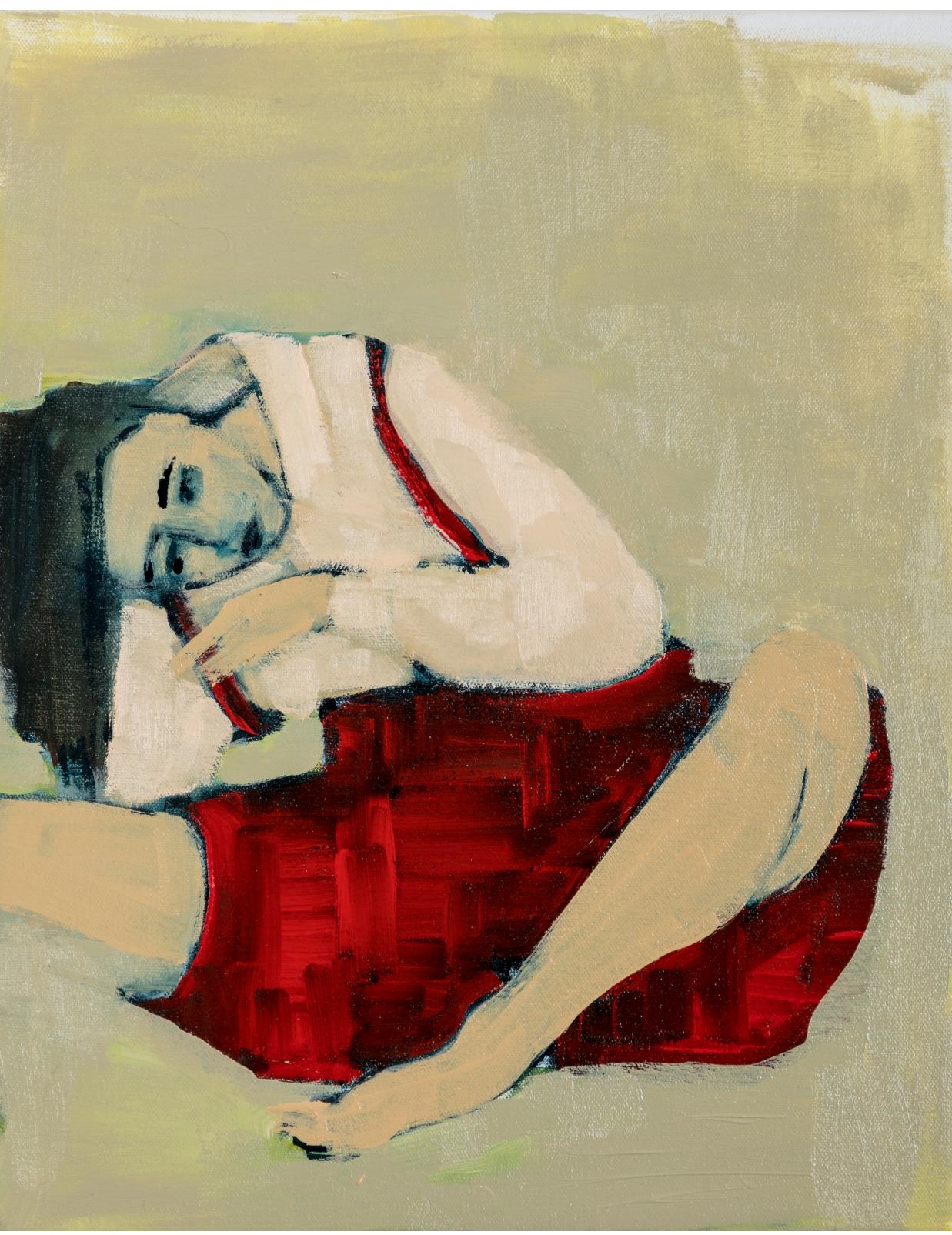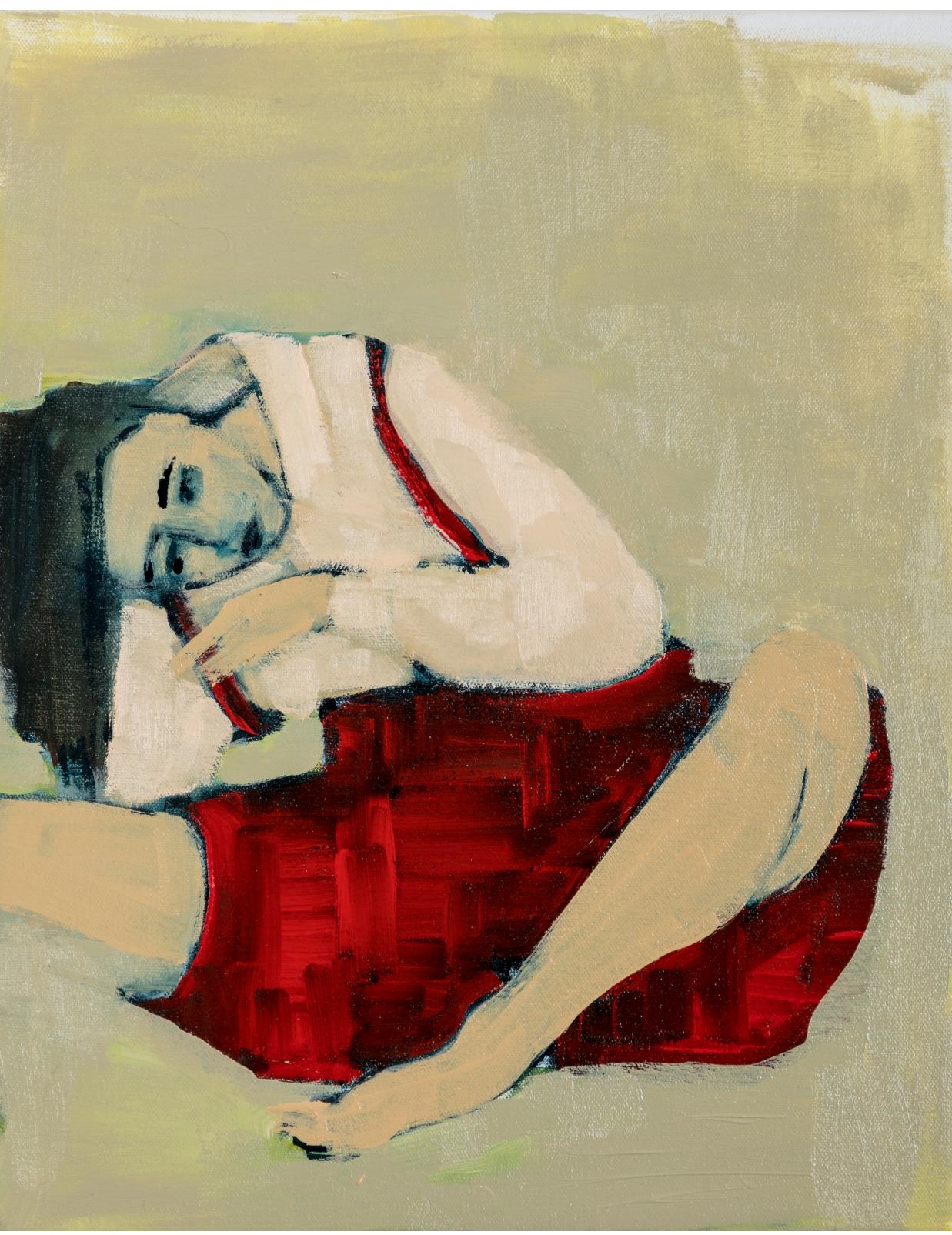 Add to wishlist
28. Sara Berman
Red Dungarees (Study for Ooof)
Signed and dated (on the reverse)
Oil on canvas
30 x 24 x 3.5 cm.
Painted in 2020.
ESTIMATE
---
£50 - 500
View shipping costs
Notes
---
Red Dungarees is a study for a larger work titled Ooof. Sara Berman sketched and painted this imaged a number of times and the work for £50 x 50 was done in retrospect after finishing the work.
Sara Berman lives and works in London; she completed her MFA at Slade School of Art, UCL in June 2016 where she was awarded a distinction and the Audrey Wykeham prize for painting.
Accolades
Recent exhibitions:Exeter Contemporary Open, 2019. Think In Pictures NYC, 2019. Phoenix Exeter with Hospital Rooms 3 May-30 June, 2019. 'Matter Out Of Place' Solo show at 93 Baker St London, 2018. 'Between Community and commerce' Solo Installation ZAZ10TS 10times Square, NYC, 2018. 'Double Ententre' Solo show Anat Ebgi, LA, 2018. 'Solitaire' two person show at Sapar Contemporary NYC, 2018. Sluice Biennale with Paint Britain, 2017. Sluice Biennale with Transition Gallery, 2017. Royal Academy Summer Exhibition, 2017. Solo show at Galerie Huit Hong Kong, 2017. Dark Wood at Transition Gallery curated by Henry Hussey, 2017. Young Gods at Charlie Smith Gallery, 2017.
You can see more of Sara's work at her website and Instagram.