Art UK, Live Auction
29 SEPTEMBER 2021
Cromwell Place, London
Live Streamed Auction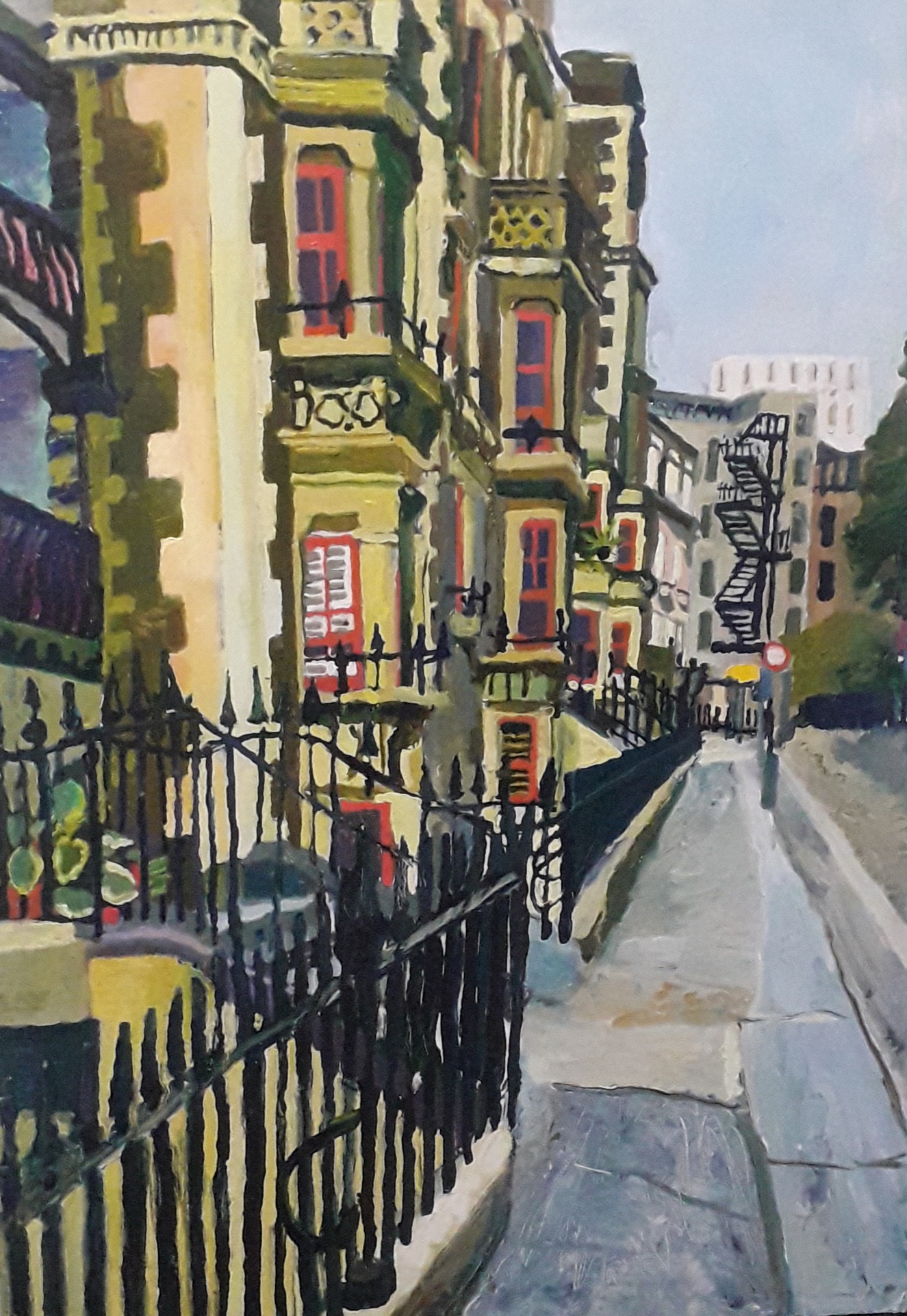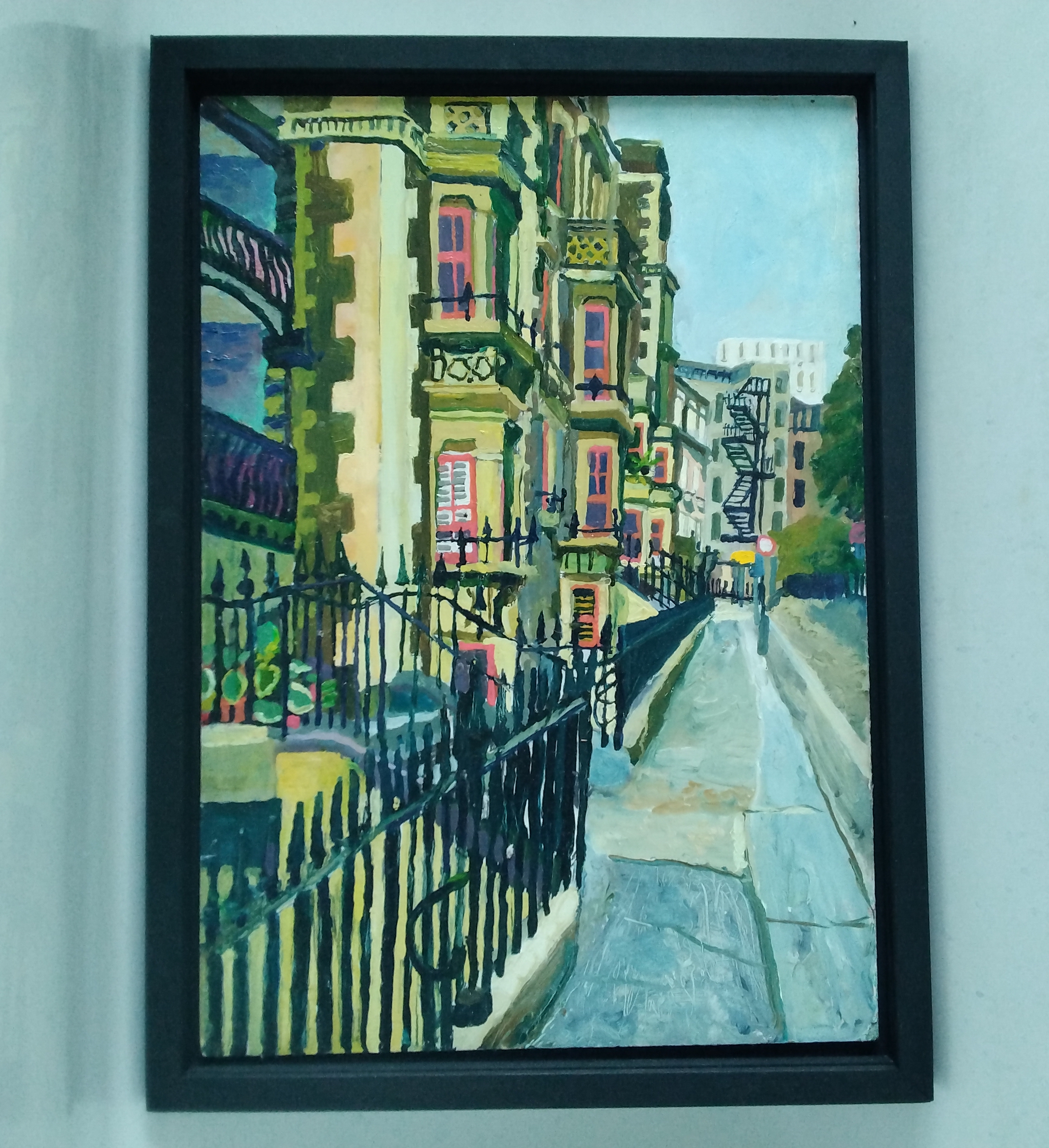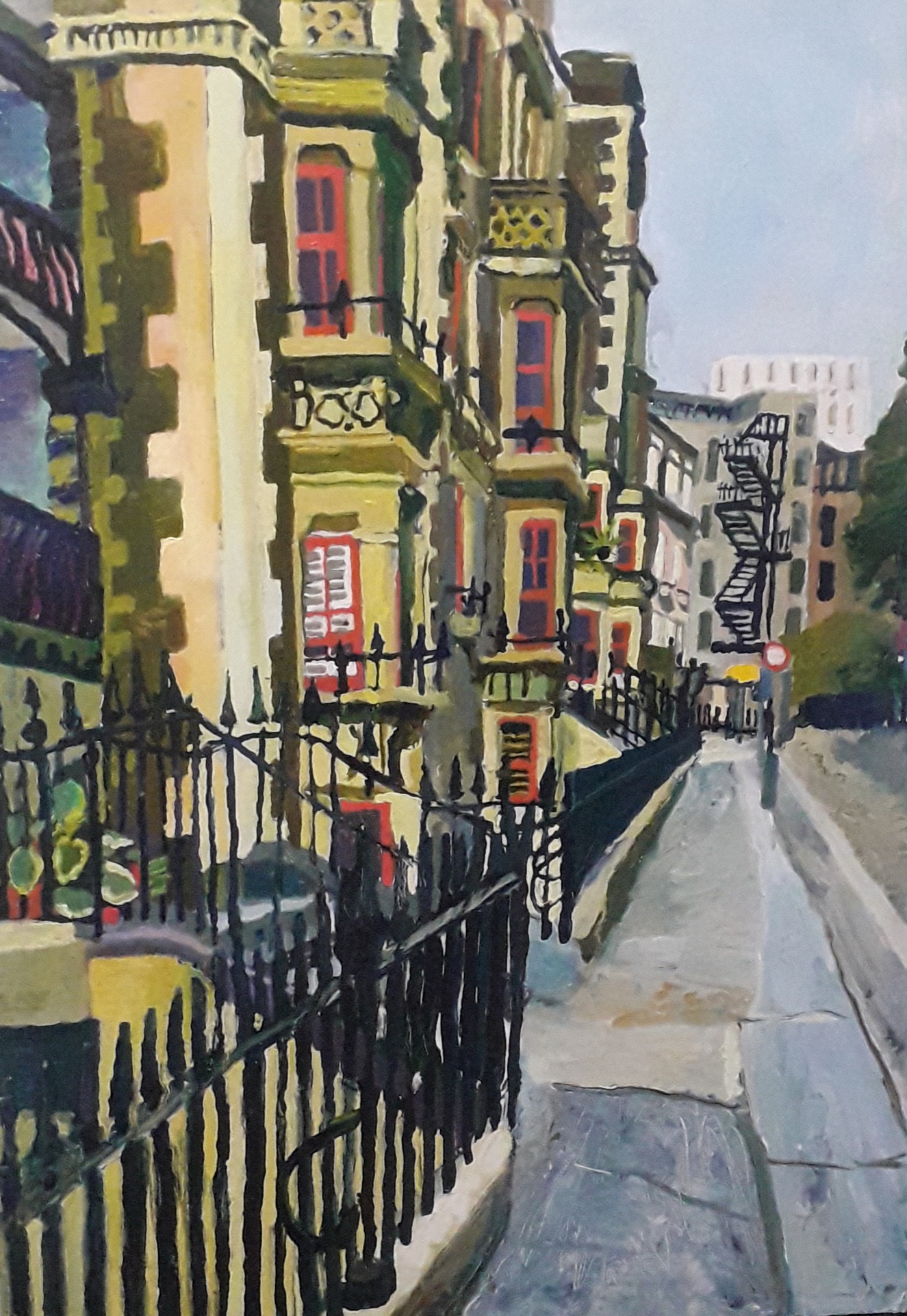 Add to wishlist
1. Nicholas Borden
Leopold Buildings
Medium: oil on board
Execution date: 2020
Dimensions: 48 x 67 cm framed, 42 x 61 unframed
Inscription: signed on reverse
ESTIMATE
---
£1,000 - 1,500
View shipping costs
Notes
---
'As an artist, I try to depict the mainly outside world in front of me. Working from life, my subjects have been locally sourced. I prefer overhead views from afar. Activity and busyness tend to be a reoccurring theme in the paintings.
The colour palette is limited but tends to be consistently varied and never repetitive. Variations on similar colour I find exciting and stimulating. My motivation is to try and depict a truthful visual world which has a personal vision and does not show a weakness of contrivance. The compositions are not photographic replication and have a unity. Once I have completed a particular view I will not go back and repeat the same painting.
My influences are varied and mixed.
Being an avid reader and traveller, I try and visit foreign galleries abroad as well as the some of the best galleries with the UK. Stanley Spencer, Christopher Wood, Carel Weight and L. S. Lowry are influences that come to mind. However making a name for myself and being recognised as an artist of original vision is more important in the long term.'