Art UK, Live Auction
29 SEPTEMBER 2021
Cromwell Place, London
Live Streamed Auction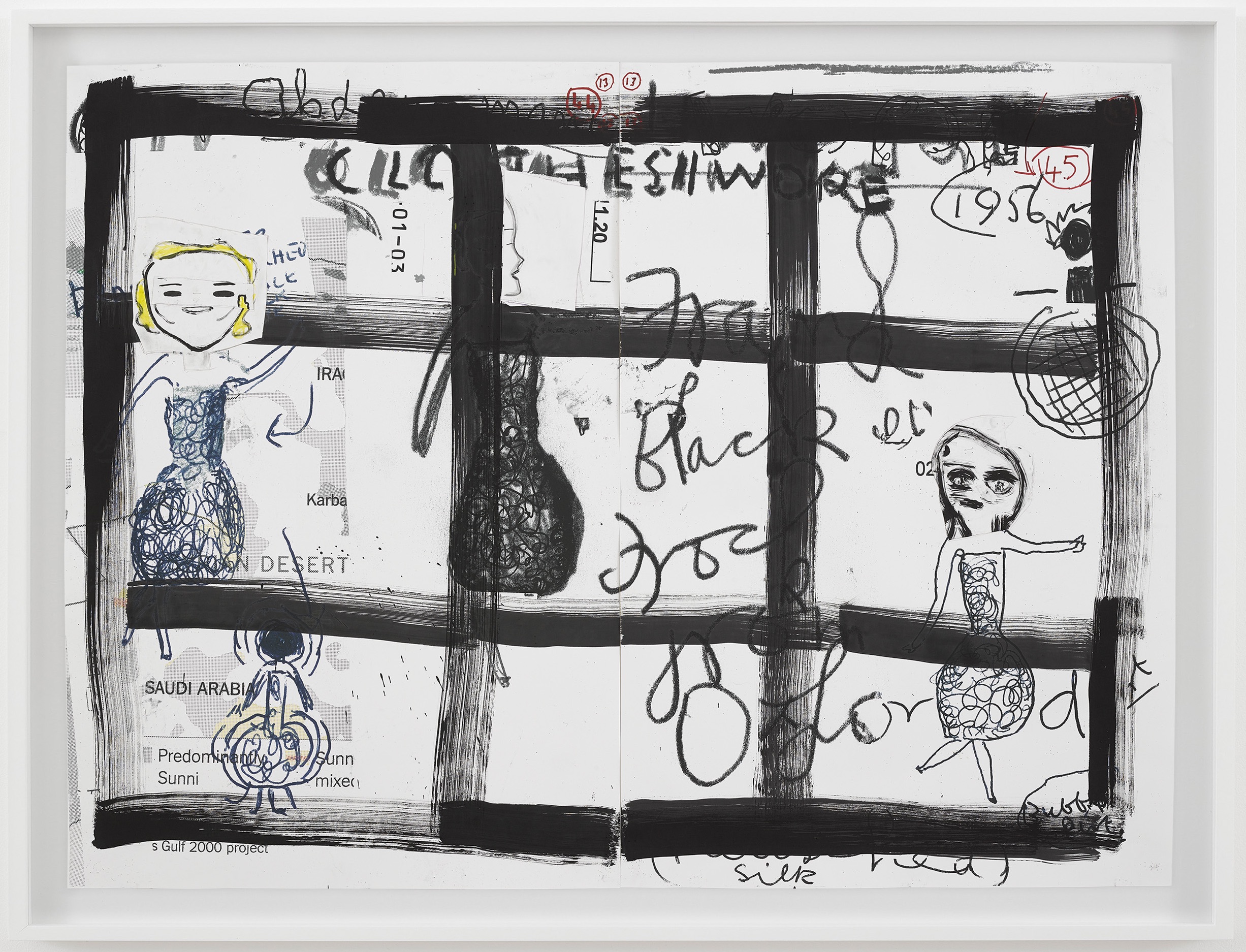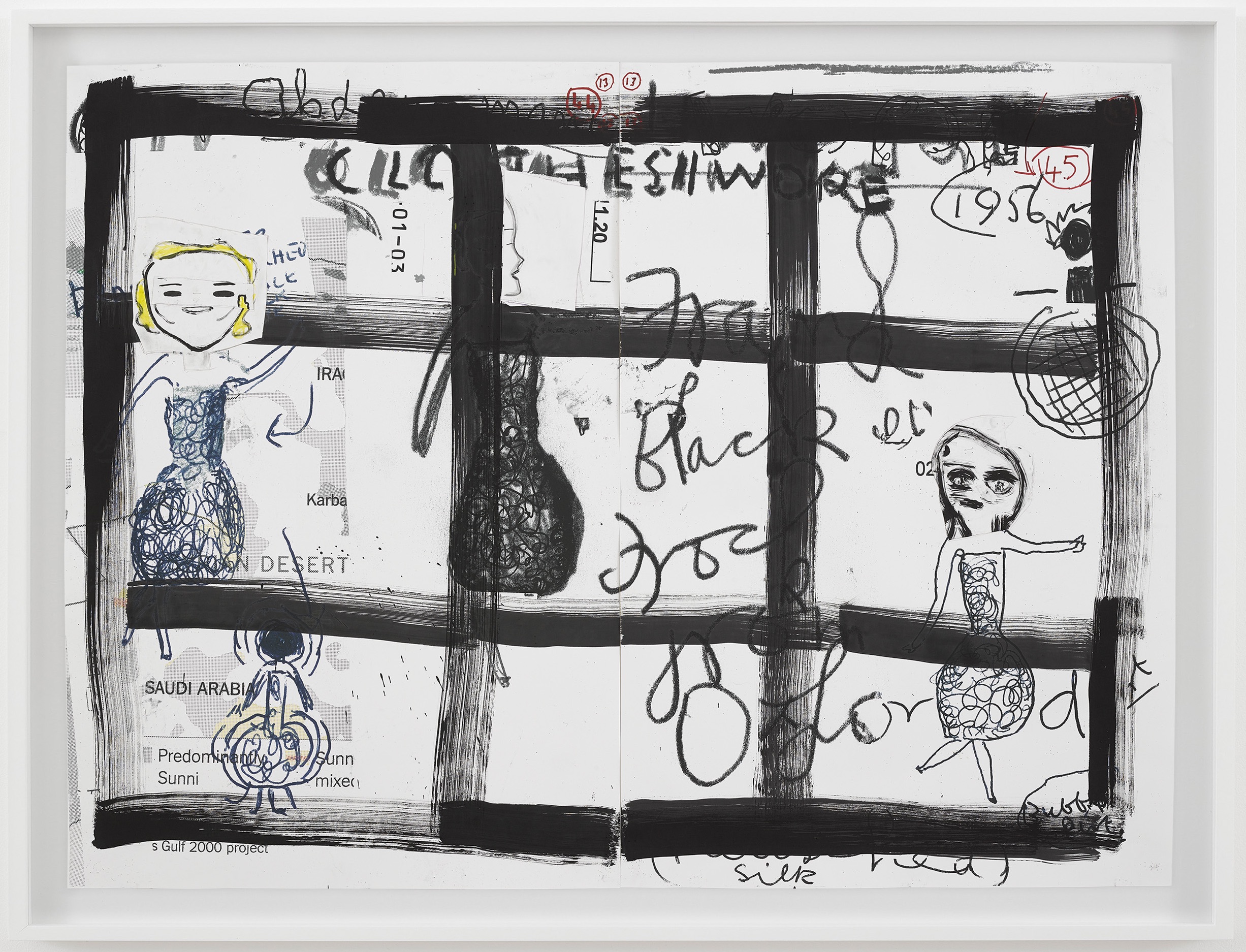 Add to wishlist
16. Rose Wylie RA
Clothes I Wore #13
Medium: pigment print on 300g 1584 Hahnemühle laid paper in two parts, with coloured pencil, marker pen, ink & collage
Execution date: 2019
Dimensions: 164 x 122 cm unframed, 181.3 x 149.2 x 5 cm framed
Inscription: signed verso, numbered recto
ESTIMATE
---
£25,000 - 30,000
View shipping costs
Notes
---
Drawing from such wide-ranging cultural arenas as film, fashion photography, literature, mythology, history, news images, and sports, British artist Rose Wylie (b.1934) paints colourful and exuberant compositions that are uniquely recognizable. Frequently using images as a prompt, the artist works primarily from memory, resulting in paintings and drawings that are replete with associative afterimages that remain only loosely tethered to their original referents, but tightly connected to the memories as they have developed over time. In this respect, drawing is an important aspect of Wylie's practice – once she has selected an image or topic, she typically makes numerous drawings on that theme as a kind of mnemonic exercise from which her paintings eventually emerge. Wylie's works make use of an idiosyncratic visual lexicon, the directness of cartoonish figures, and a flattened perspective, while simultaneously betraying a deep awareness of art history and painterly conventions.
Accolades
Wylie is the recipient of the John Moores Painting Prize, presented by the Walker Art Gallery, Liverpool (2014), and was also elected as a Senior Royal Academician. In 2015, she received the Royal Academy of Arts' Charles Wollaston Award. In 2018, she was awarded an OBE (Officer of the Order of the British Empire) for her services to art.

Wylie's work can be found in prominent collections throughout the United States, Europe, and Asia, including the Arario Museum, Seoul; Hammer Museum, Los Angeles; National Museum of Women in the Arts, Washington, DC; Space K, Seoul; Städtische Galerie Wolfsburg, Germany; Tate, London; and Walker Art Gallery, Liverpool.