Enter the abstract
06 NOVEMBER 2020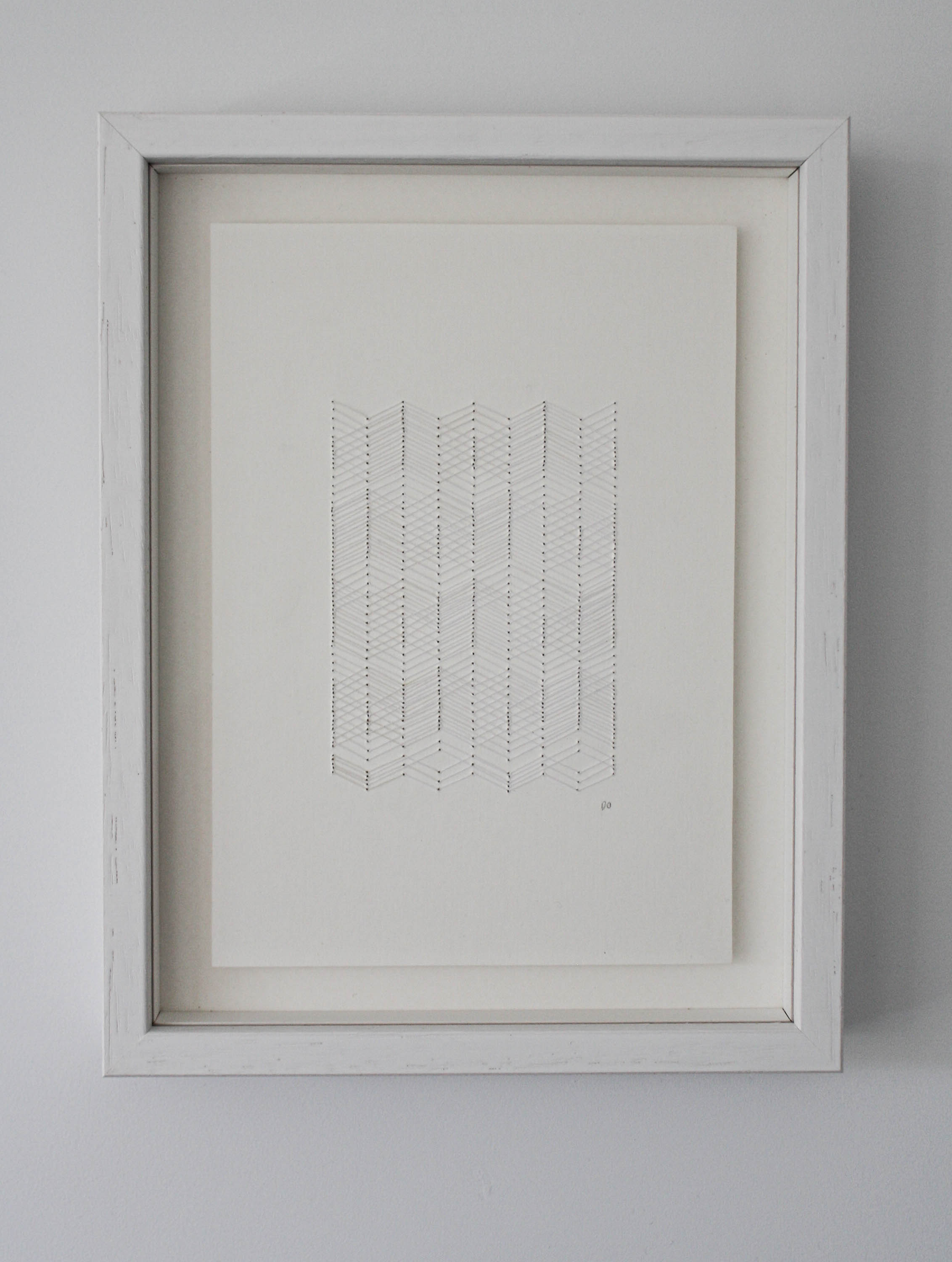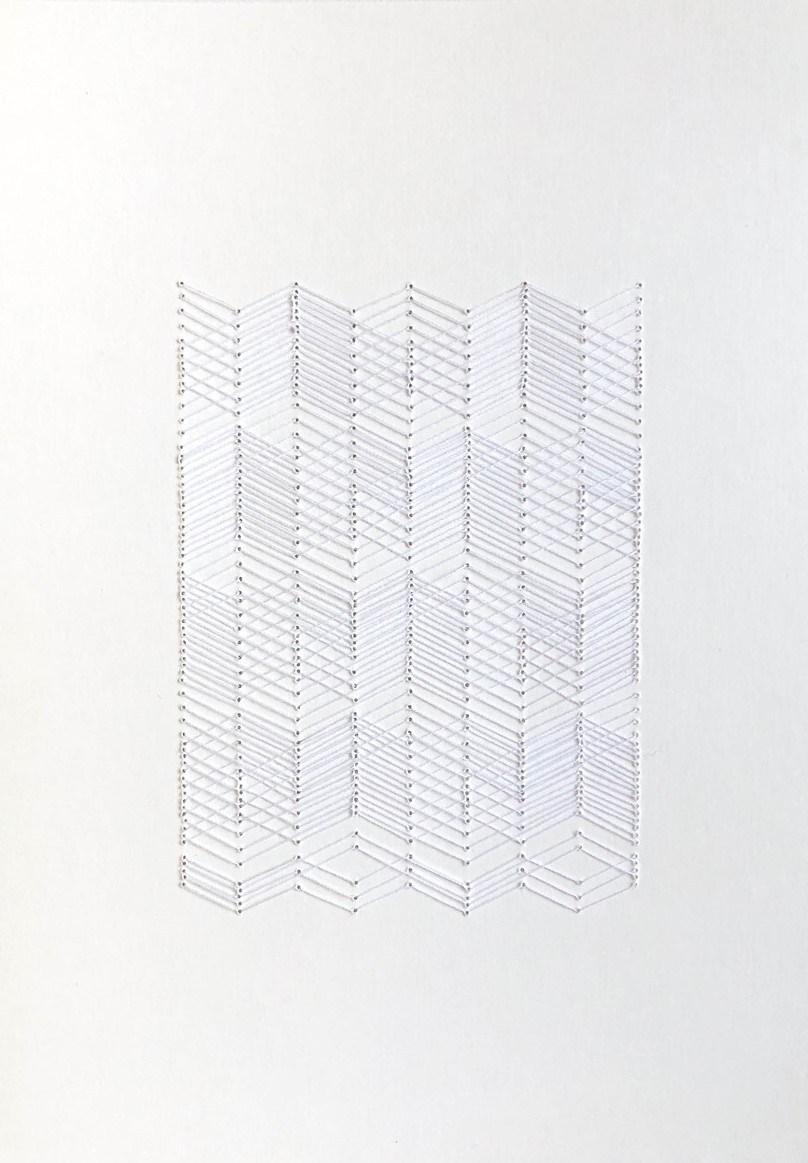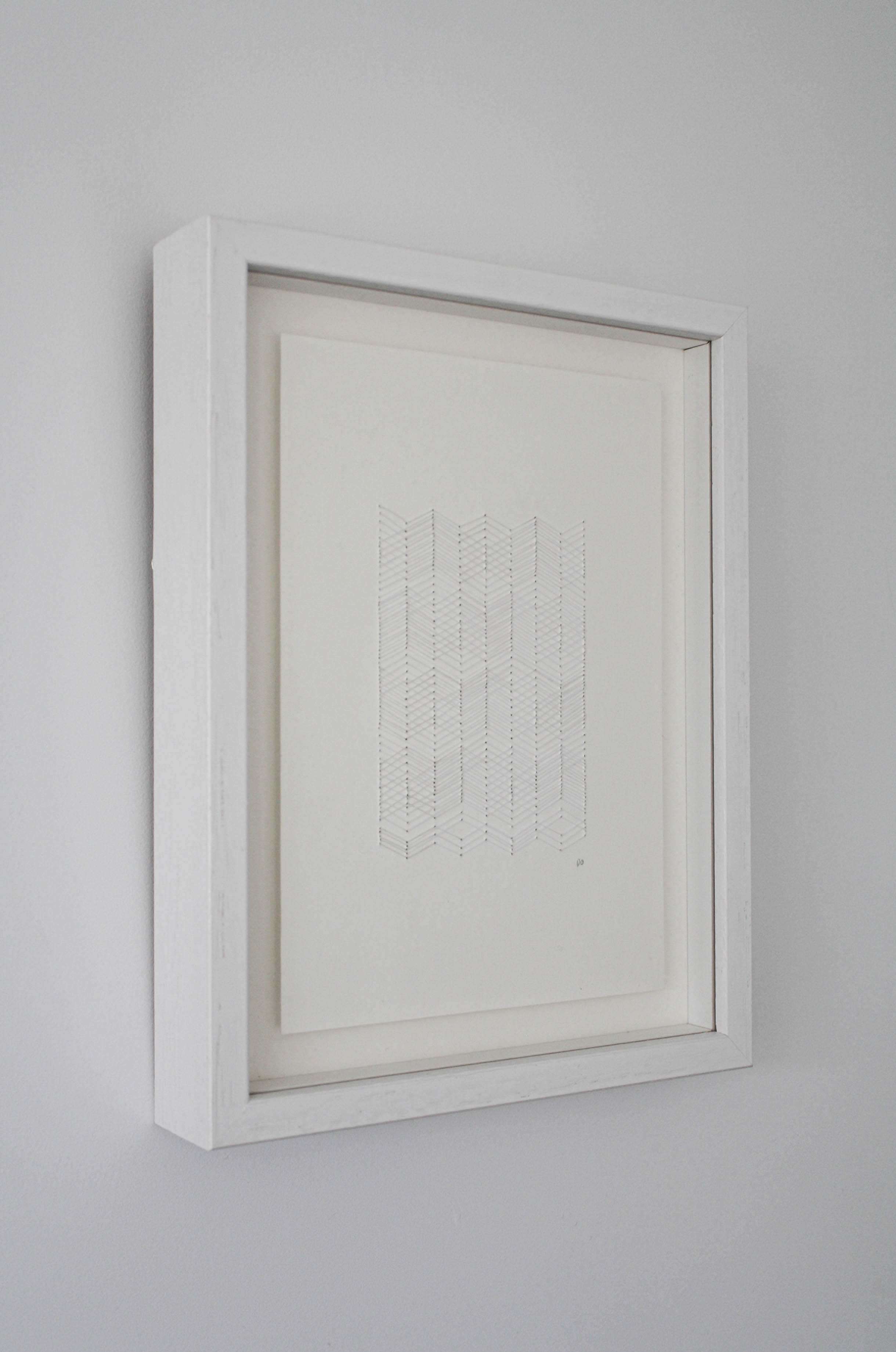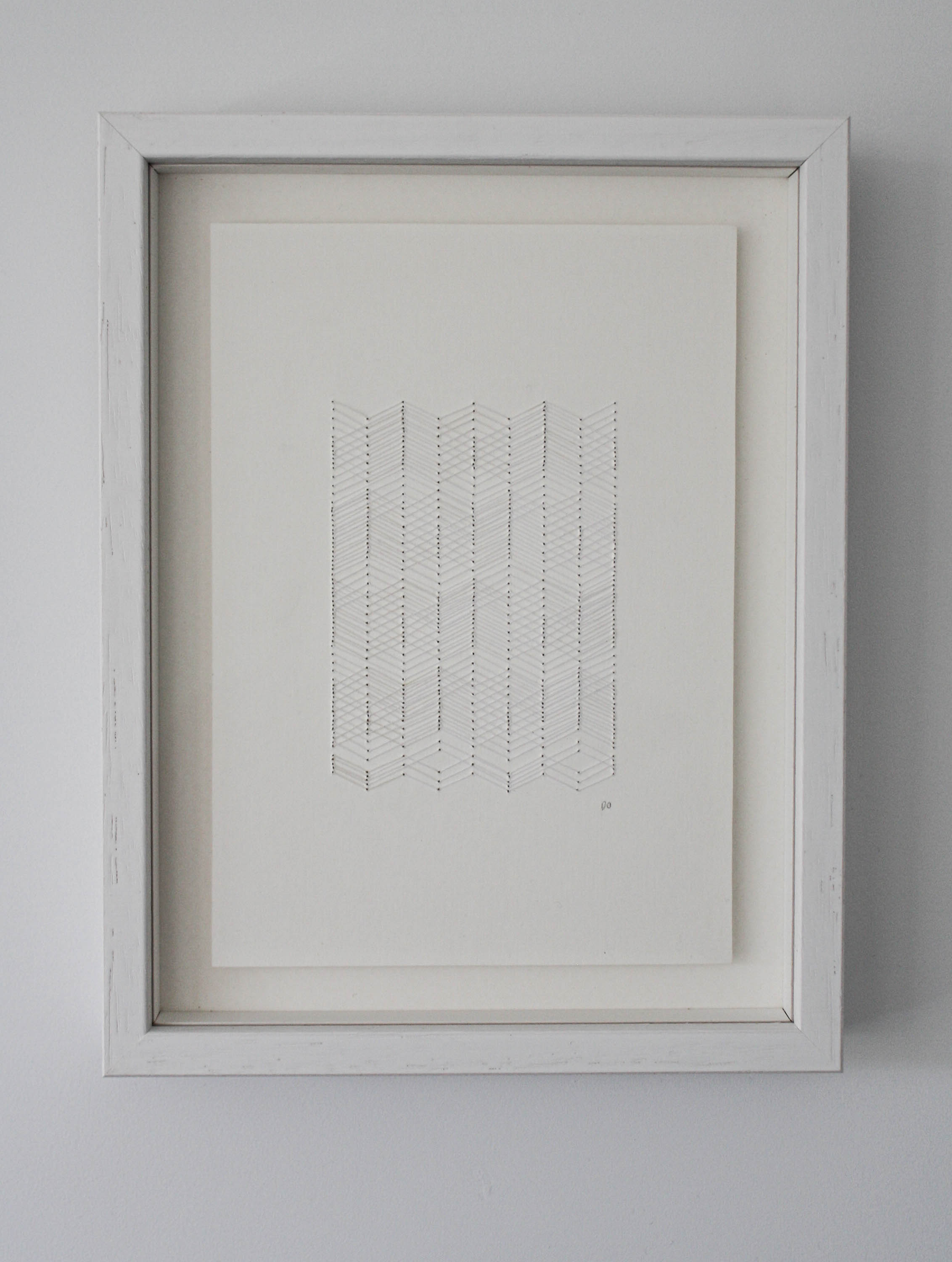 Add to wishlist
6. Demi Overton
Sewn study (No.5)
Signed 'DO' (lower right) and signed, dated and titled (on the reverse)
White thread on paper
14.8 x 21 cm
Created in September 2020
This work is unique.
ESTIMATE
---
£85 - 125
View shipping costs
Notes
---
"The works in this auction are a product of trying to find some distraction from my struggles during the lockdown this year. The pandemic has been a challenge for all of us and I also lost somebody who was a massive part of my life. Creating these repetitive and laborious works has helped me to steady my thoughts and focus on something productive."
This work is a threaded work on paper sculpture by the artist Demi Overton, a Fine Art graduate from Newcastle University. Overton creates sculptural works on paper which explore the act of drawing and mark-making in their most fundamental form. Through a labour-intensive and repetitive pinpricking action using a single needle, she pushes and tests the materiality and delicacy of the surface.
"My art is my therapy and these pieces have been vital to my progress."
Accolades
Fine Art, Newcastle University, 2015.