Fair Art Fair x The Auction Collective
07 NOVEMBER 2022 - 28 NOVEMBER 2022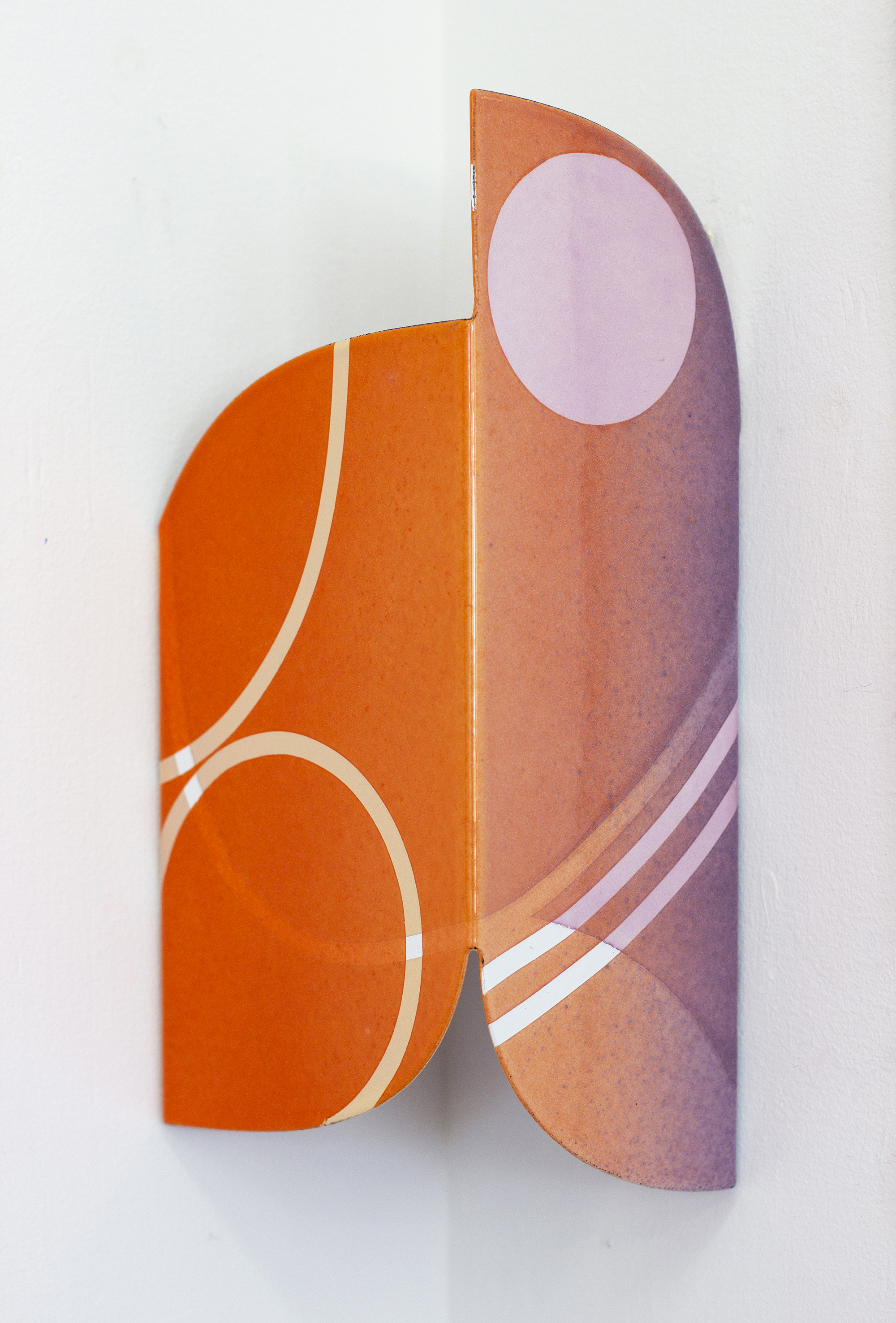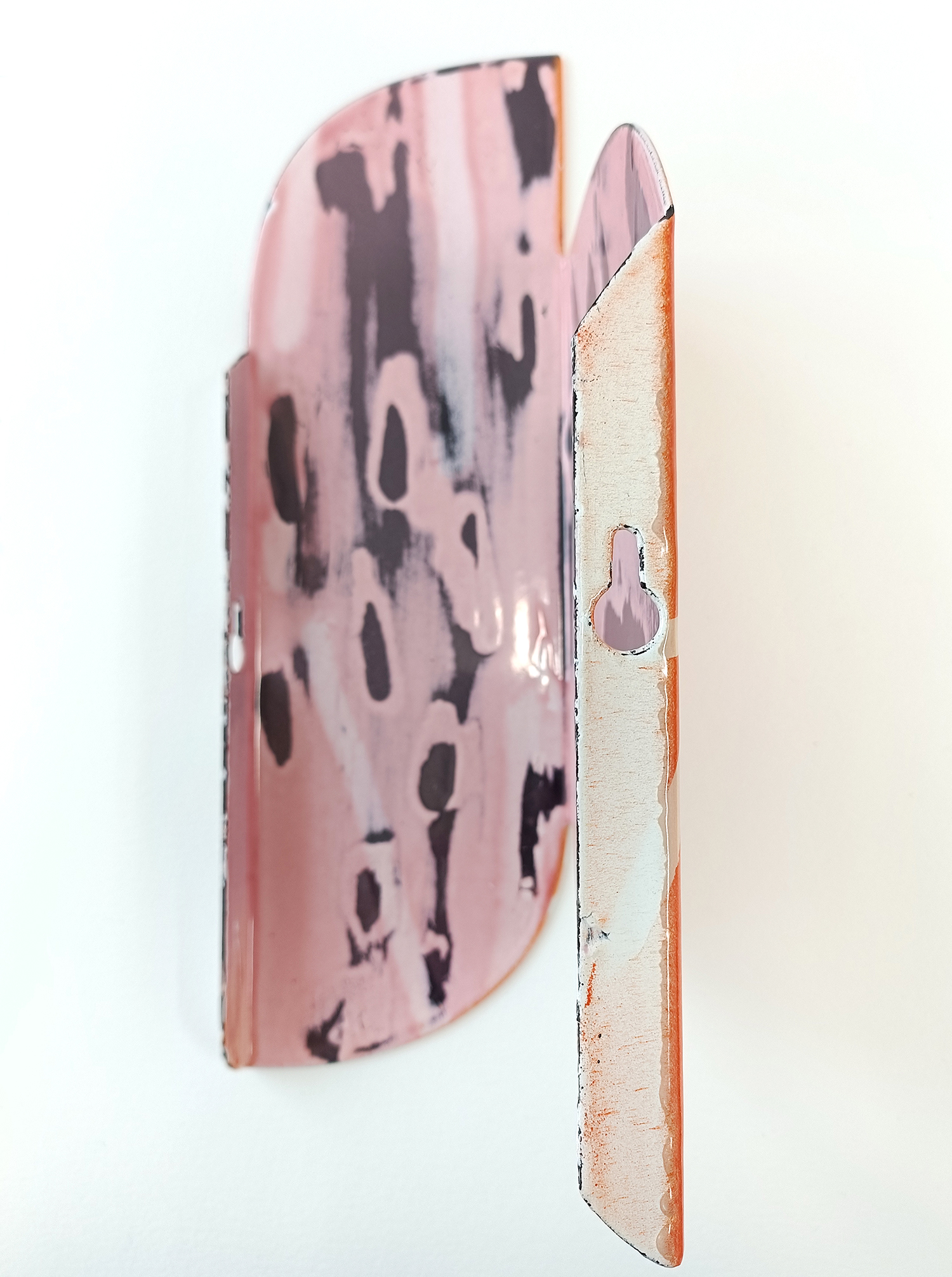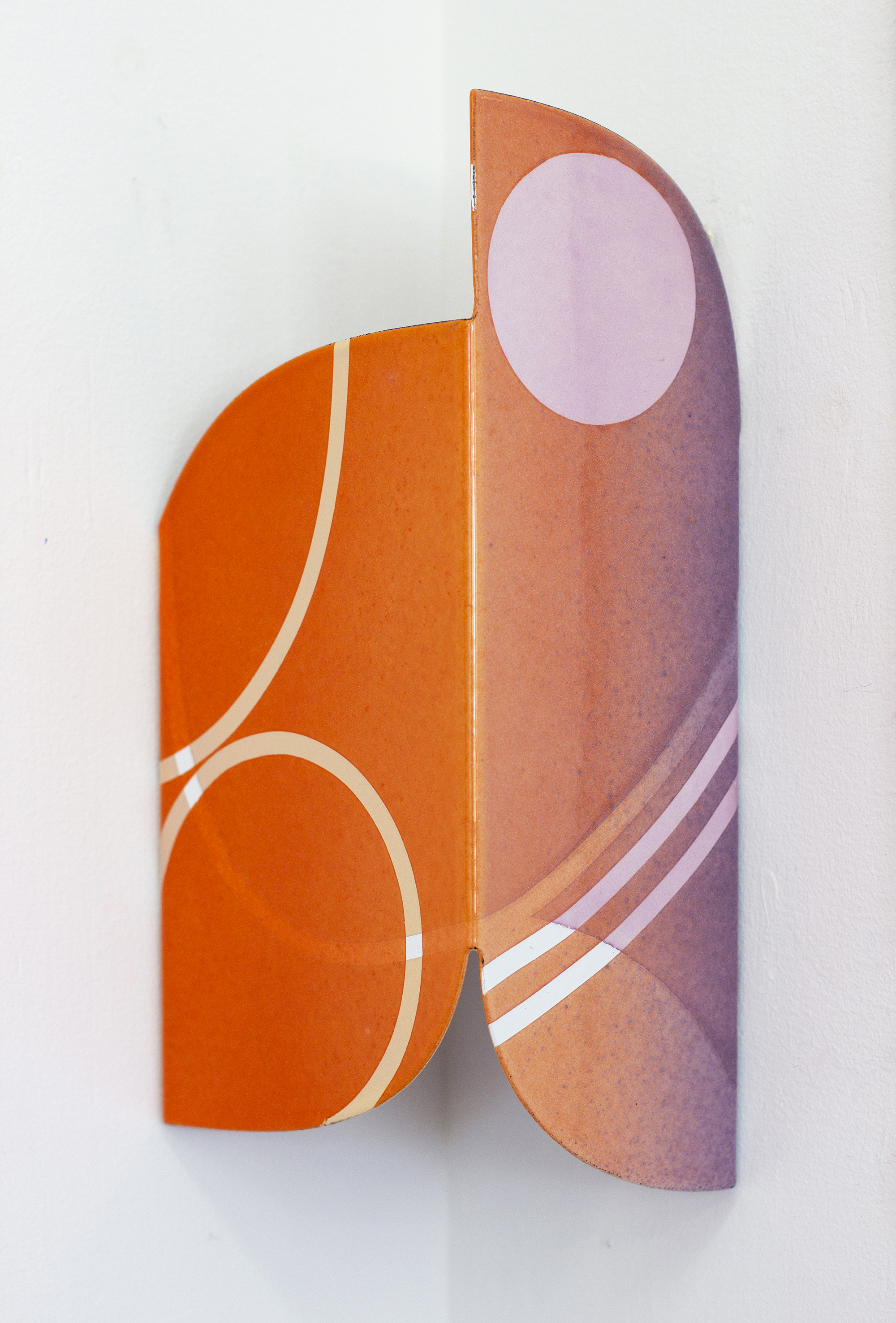 Add to wishlist
51. Alexandra Severinsson
GCP OP
View on FAF App
Signed and dated on the back
Vitreous enamel on steel
30 x1 7 x 10 cm.
Created in 2022.
ESTIMATE
---
£600 - 1,000
This auction has now ended
Notes
---
In 2021 I received a Project Support Grant from the Gothenburg art council for exploring three-dimensional possibilities and non toxic pigments in vitreous enamel on steel in the workshop I use in Gothenburg.This place allows only for quite small work but the pieces I made, for example this corner enamel now feels like the most interesting direction for coming work.

In my process driven practice, one work leads to another and embracing failures, the unexpected leads the work forward. A tool or a medium I use can make my art take on a new path; like the use of toothed rubber scrapers which I use both with acrylic paint and with the enamel. Or my rediscovering of the childhood's coloured pencils during the beginning of Covid as I never used to draw much more than for my sketchbook, and this slow almost meditative way of working, filling the papers area with a small pencil has given me an interest in the materiality of my artworks and the aspect of time.

My art explores formal concerns and is created through a combination of balanced decisions and chance. Strict hard edge lines created by using masking tape and repeated geometrical patterns meets the more flowing and freely painted elements. It ́s a constant investigation of movement, repetition, displacement and perception. Colour is important, how it reacts in different combinations and settings and how it makes you feel. I have a fascination for patterns, repetitions and structures seen in the urban landscape and this serve as inspiration for my work in the studio. I see my work as having roots in early Constructivism, Suprematism (Malevich), The Bauhaus and Geometrical Abstraction but with a contemporary and personal interpretation.