Fair Art Fair x The Auction Collective
07 NOVEMBER 2022 - 28 NOVEMBER 2022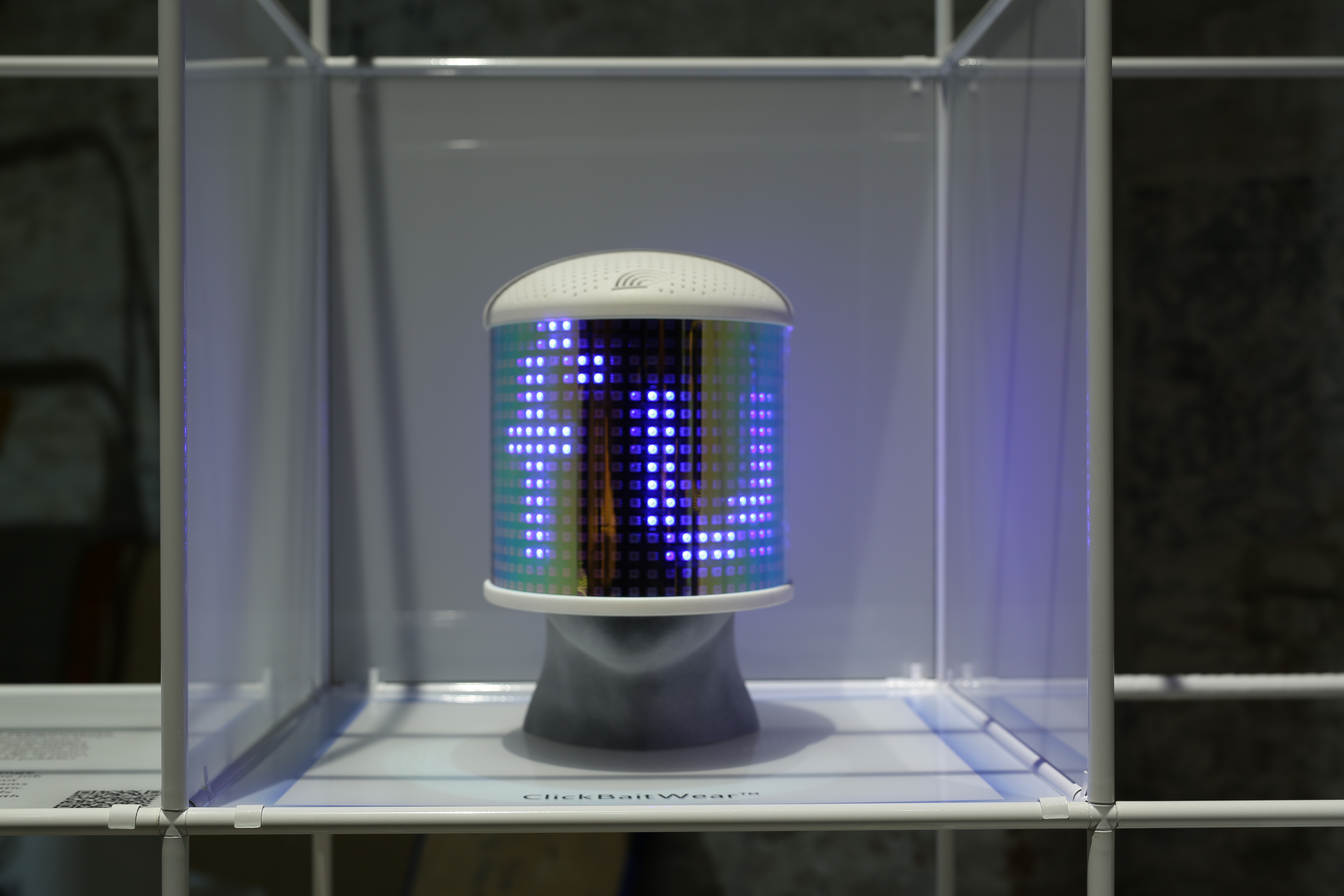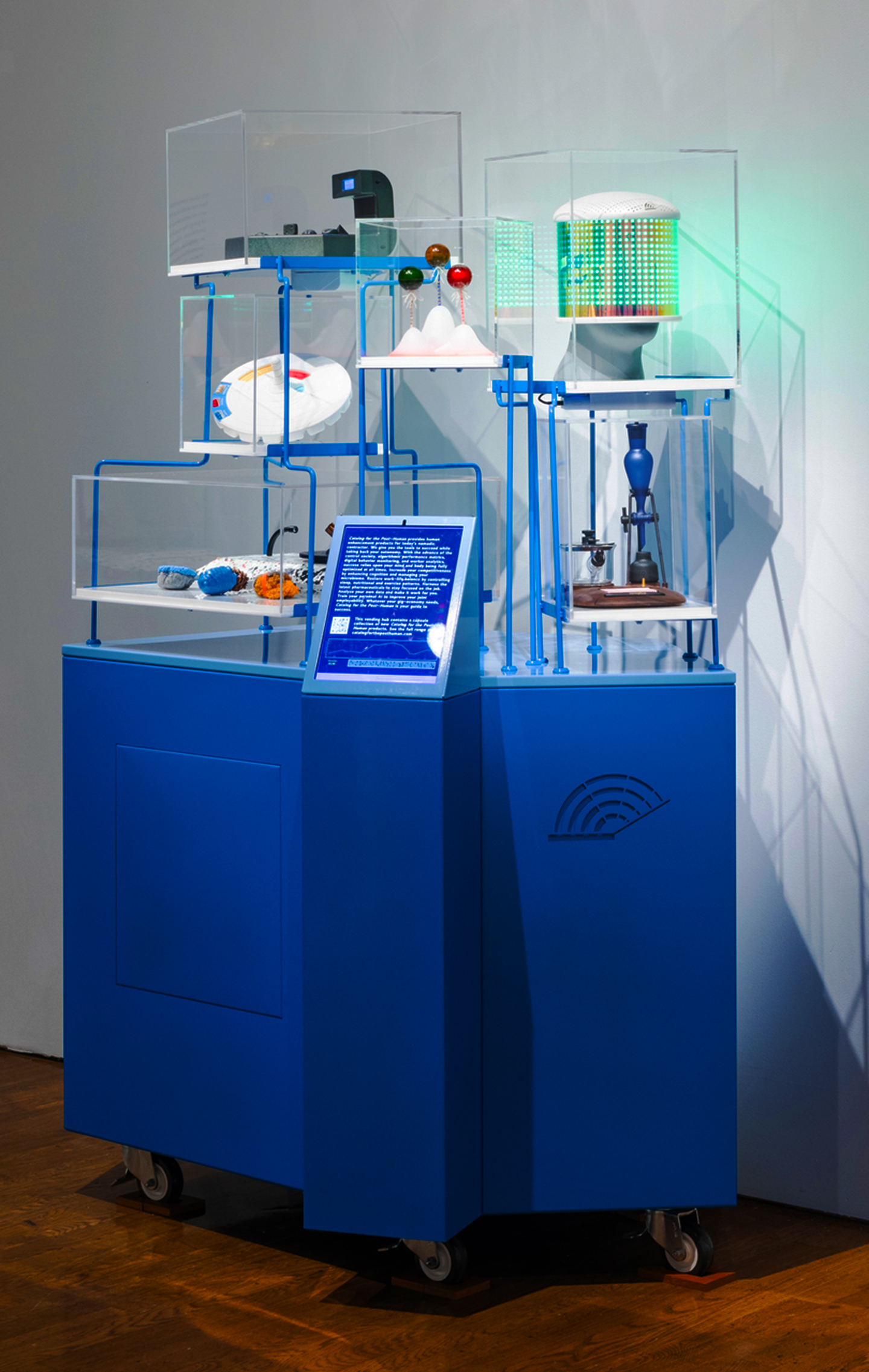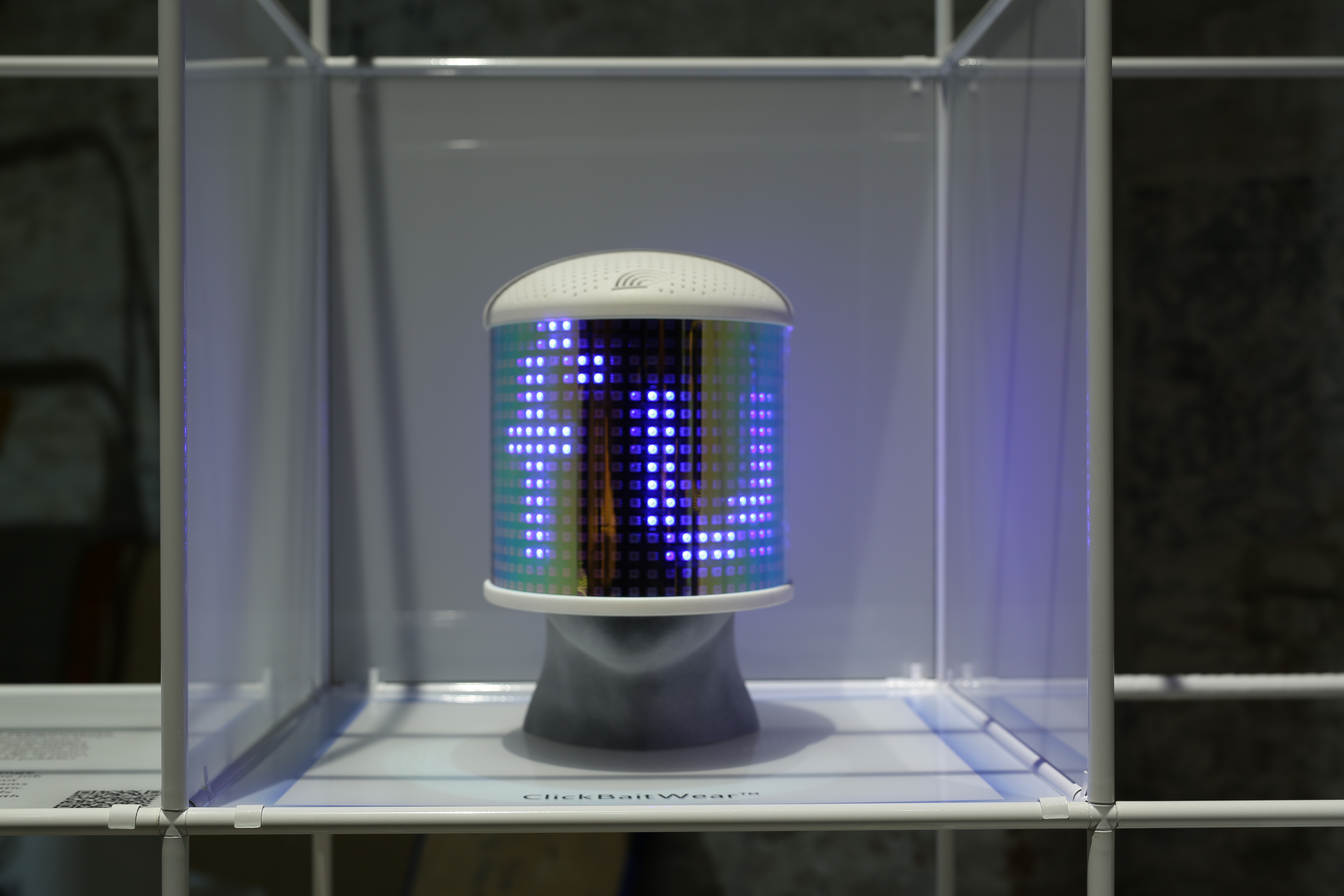 Add to wishlist
50. Parsons & Charlesworth
ClickBaitWear
View on FAF App
ABS plastic, electronic components, LEDs, dichroic film
33 x 25 x 18 cm.
Created in 2021.
Edition 2/2.
ESTIMATE
---
£2,500 - 4,500
This auction has now ended
Notes
---
Parsons & Charlesworth is a visual arts and design studio co-founded by Jessica Charlesworth (UK/Canada) and Tim Parsons (UK). Their inventive sculptural practice creates works that allow us to examine our future selves and question our actions. Using sculpture, designed objects, writing, photography and digital media, they manifest tangible "worlds" as discursive tools for critically appraising issues such as climate change, the future of work, and the ethics of technology.

ClickBaitWear is the headset of a near future influencer, equipped with full-body LED clothing that would allow the body to become a screen, able to play ads, and become clickbait to onlookers wearing AR eye-wear. The piece was created as part of the Catalog for the Post-Human project, a multi-part satire about the tech and wellness industry's relentless pursuit of productivity in the workplace. The piece contains a USB-A cable and, when plugged in, displays the following animated messages through a series of LED matrices around its circumference:
"Be The Ultimate Influencer"
"Catalog for the Post-Human"
"Personalized Geo-Located Ads"
"Earn Passive Income"
"ClickBaitWear full-body LED clothing"
Video of ClickBaitWear at Catalog for the Post-Human Installation, Venice Architecture Biennale 2021.

A version of this work was first shown in 2019 as part of an installation at the Designs for Different Futures exhibition at the Philadelphia Museum of Art and the Walker Art Center. This version was shown at the Venice Architecture Biennale in 2021, in the International Exhibition How Will We Live Together curated by Hashim Sarkis.
When shown at the Venice Architecture Biennale, the piece was accompanied by the following fictional marketing caption:

"Be the ultimate influencer with the ClickBaitWearTM range of full-body LED clothing. Being an influencer is a full-time job but with ClickBaitWearTM you can carry on with your day without having to create your own content. Enjoy multiple revenue streams by wearing ClickBaitWearTM while on your other gigs. Quality static and video content automatically plays and geo-location tailors ads to your position. Remuneration via AR eyewear clicks increases with your public visibility. Selfie with the stars for bonus rewards. Includes set-up instructions and replacement visor."