Fair Art Fair x The Auction Collective
07 NOVEMBER 2022 - 28 NOVEMBER 2022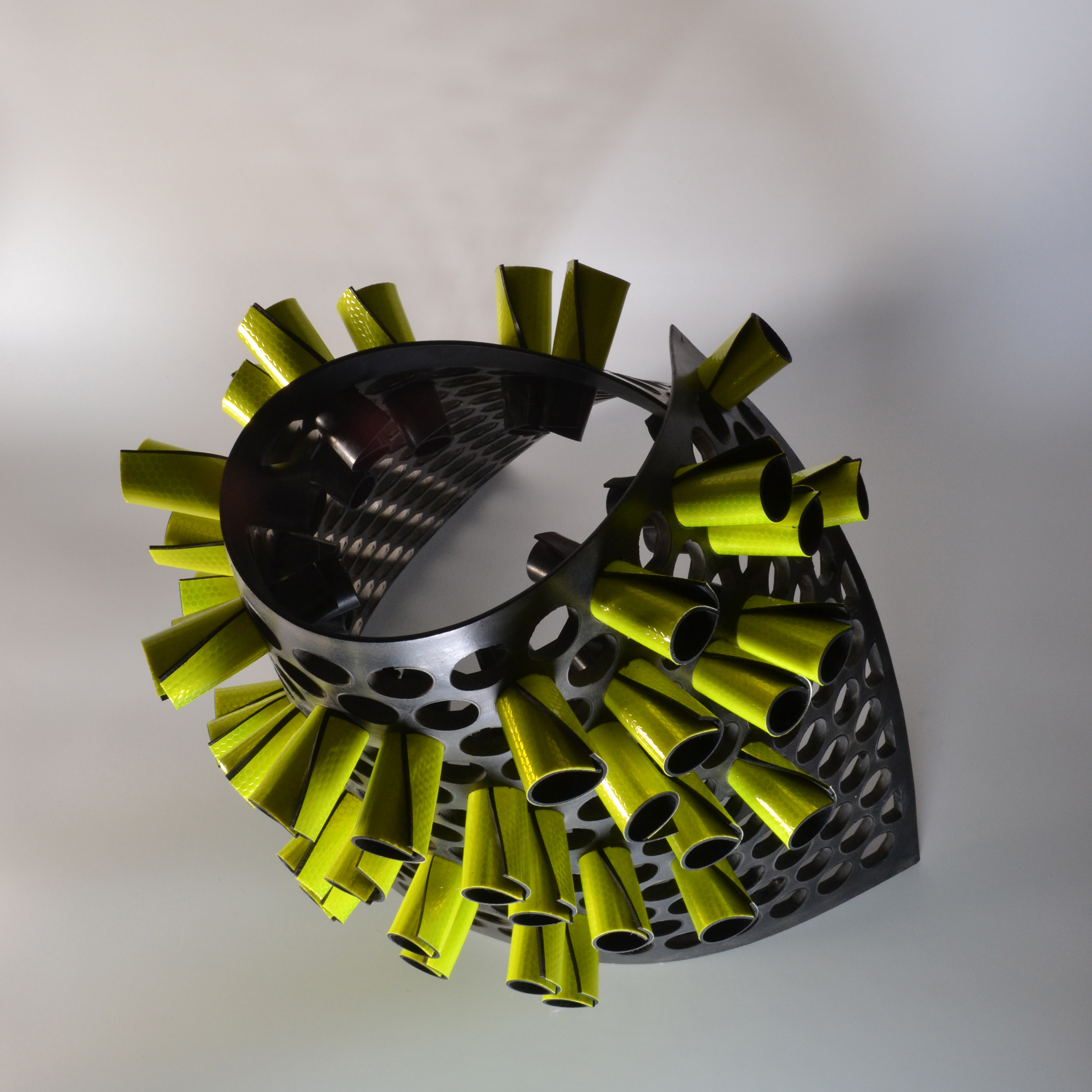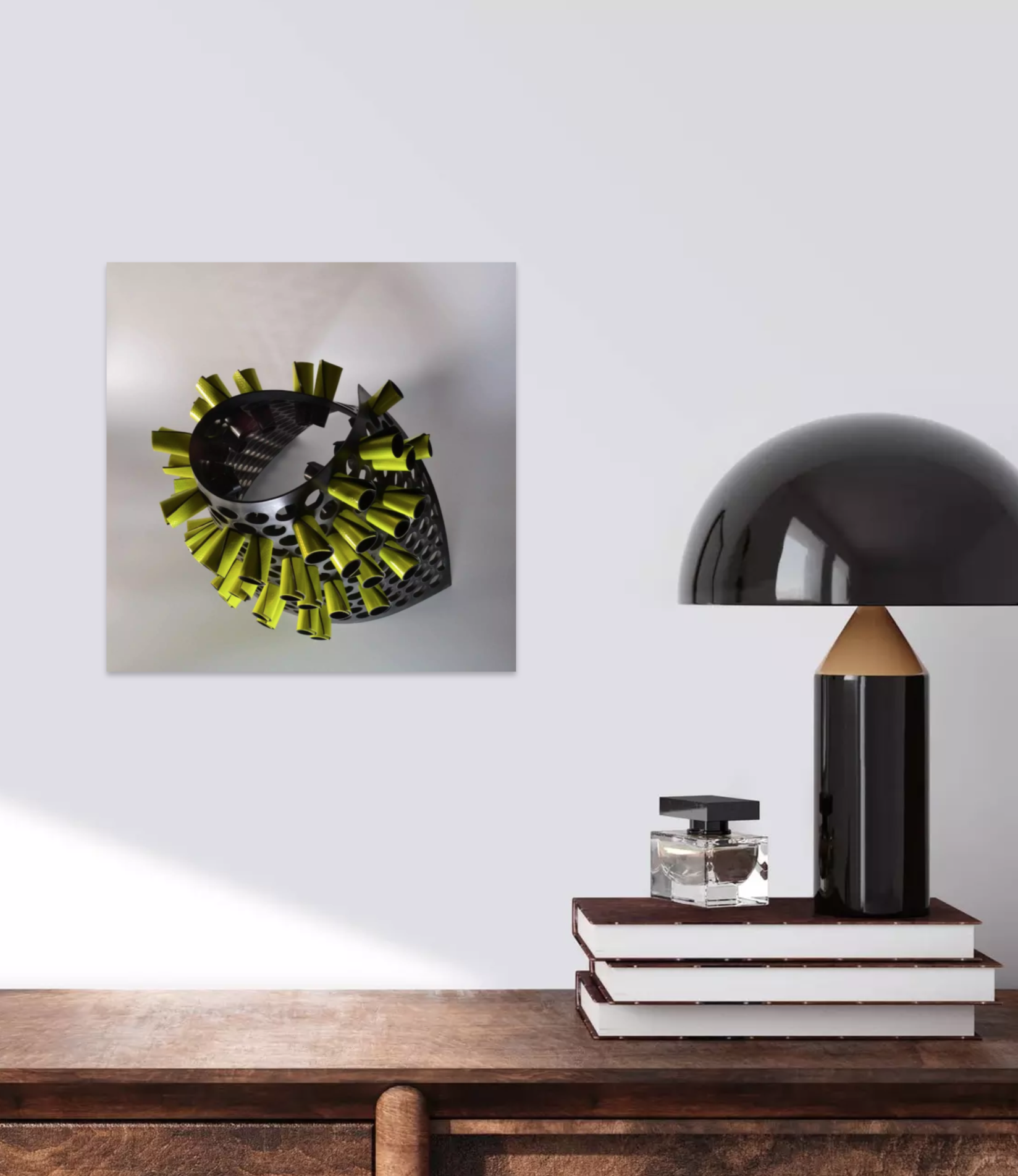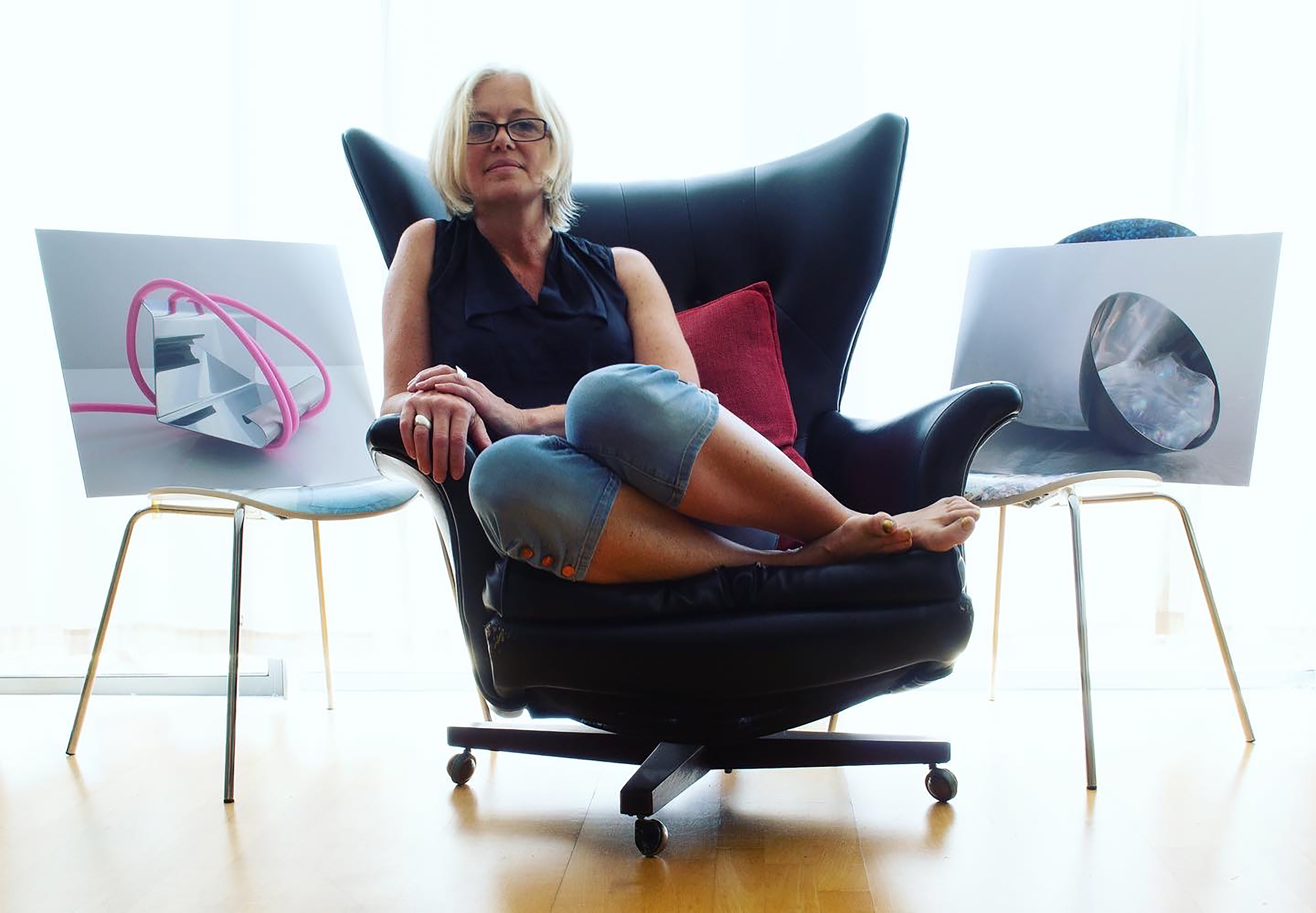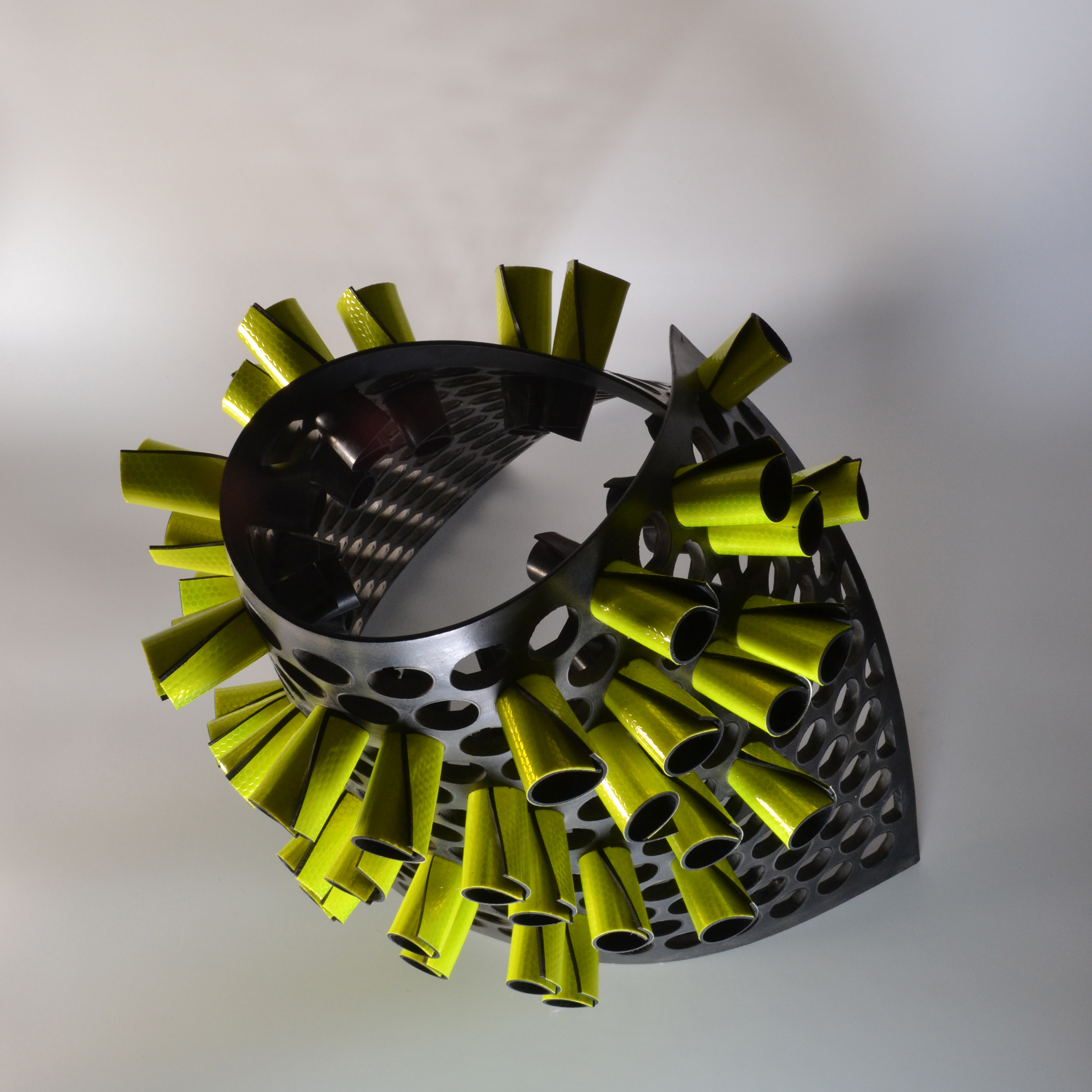 Add to wishlist
52. Sam Haynes
Shout Out
View on FAF App
Label on back with description, date and signature
Direct print on aluminium dibond (with rails on rear, ready to hang)
40 x 40 x 1 cm.
Created in 2021.
Edition 1/10.
ESTIMATE
---
£350 - 550
This auction has now ended
Notes
---
'Shout Out' is a mixed media assemblage, constructed around a found object, building dynamic connections that reference domestic and architectural space. Developed through a playful and intuitive process, the contrasting colours and repeated forms create a sense of balance and tension that suggests a dramatic and amplified statement, animated through the use of light and shadow.

Sam Haynes started her practice over twenty-five years ago creating site specific public art installations, engaging local communities, with the belief that art has the power to bridge divides within society. The creative process is still all about making connections, within her practice as an artist facilitator, as well as a collaborator and sculptor. Accessibility lies at the heart of Haynes' work, incorporating found objects and materials, using low tech methods of construction to create abstract assemblages that reference architectural space. Her choice of domestic, utilitarian objects reflect Haynes' focus on physicality of form, with a dynamic functionality placed within a framework of containment and control.
Haynes' mixed media work, using materials such as fabric, foam, tubing and grid forms, combine a rhythmical, systematic design and geometric structure with softer, flexible elements that take shape more organically. Haynes is led primarily by an intuitive response to these contrasting or opposing materials, leading to often unexpected outcomes. These playful interactions, surprising and yet familiar, explore the tension created between balance and counterbalance, animated through the use of colour, light and shadow.
The photographic process has become a key element of Haynes' work, both in its development and display, presenting a fixed perspective while giving an enlarged perception of scale, allowing the everyday object to be both elevated and celebrated.
Accolades

Art in Architecture MA (distinction) - University of East London, '96-'98
Haynes launched her new series of photo assemblages at the beginning of 2021, with exhibitions including 'FLUX' in the Greenwich Design District and Fair Art Fair 'Curated 1' at Unit 1 Gallery in London. She has recently exhibited in photography shows in Rome and Barcelona with LoosenArt and PH21 Gallery and has been featured in 'Art Seen', 'Art Reveal', 'Artist Talk' and Collect Art' magazines, with an artist interview in 2021 for the Ministry of Arts Podcast. She has recently been shortlisted for the Zealous Amplify Award.