Fair Art Fair x The Auction Collective
07 NOVEMBER 2022 - 28 NOVEMBER 2022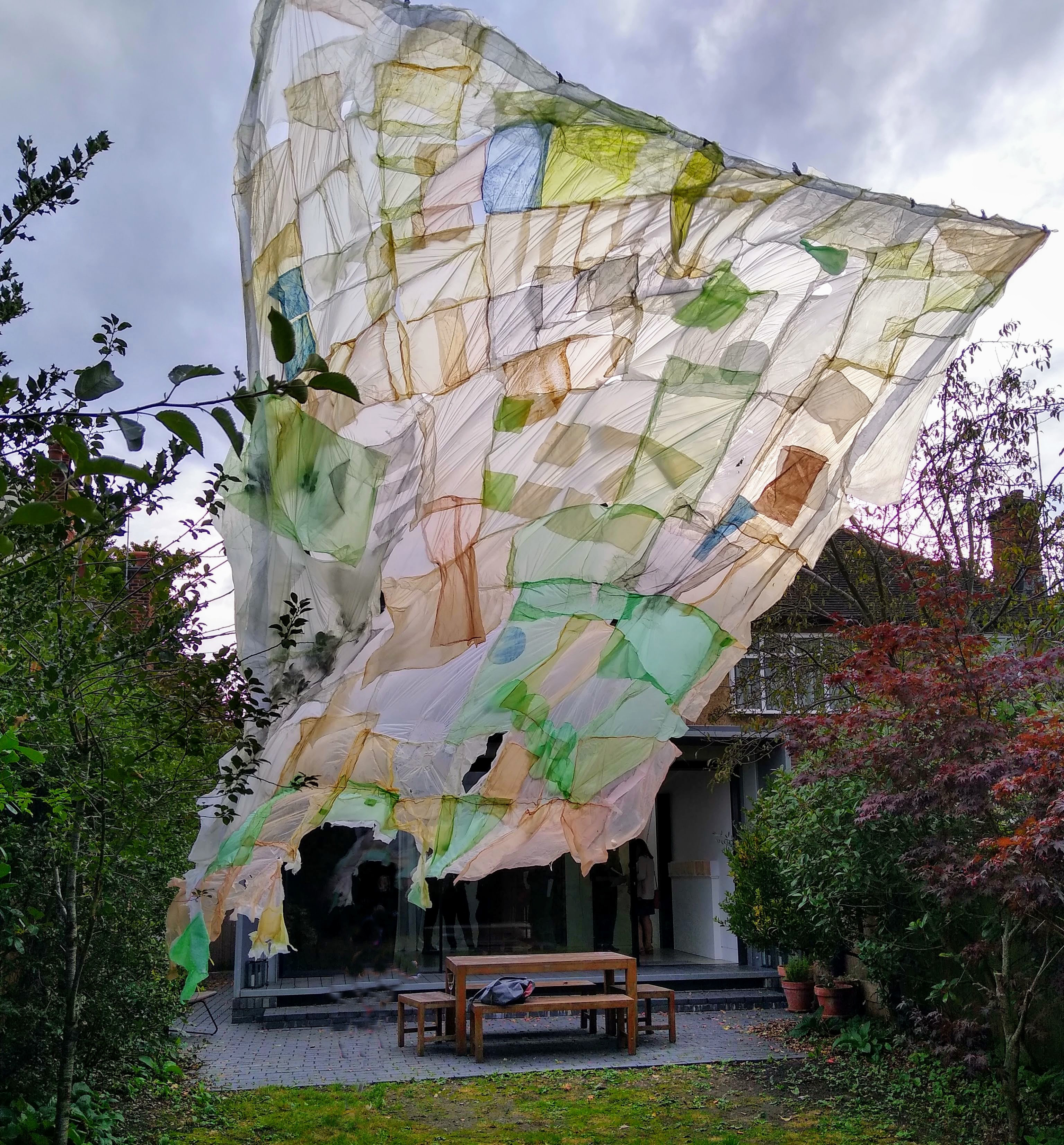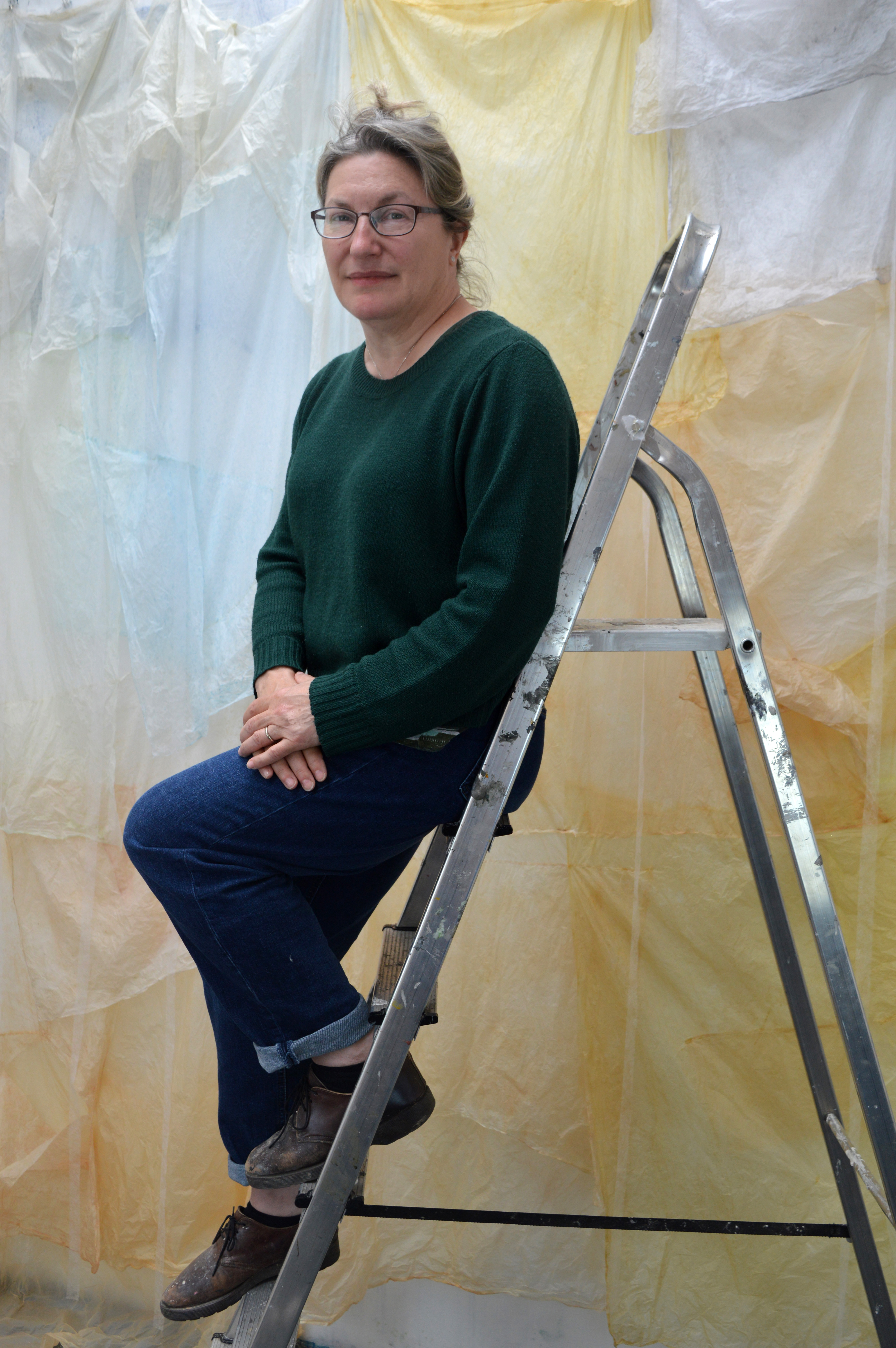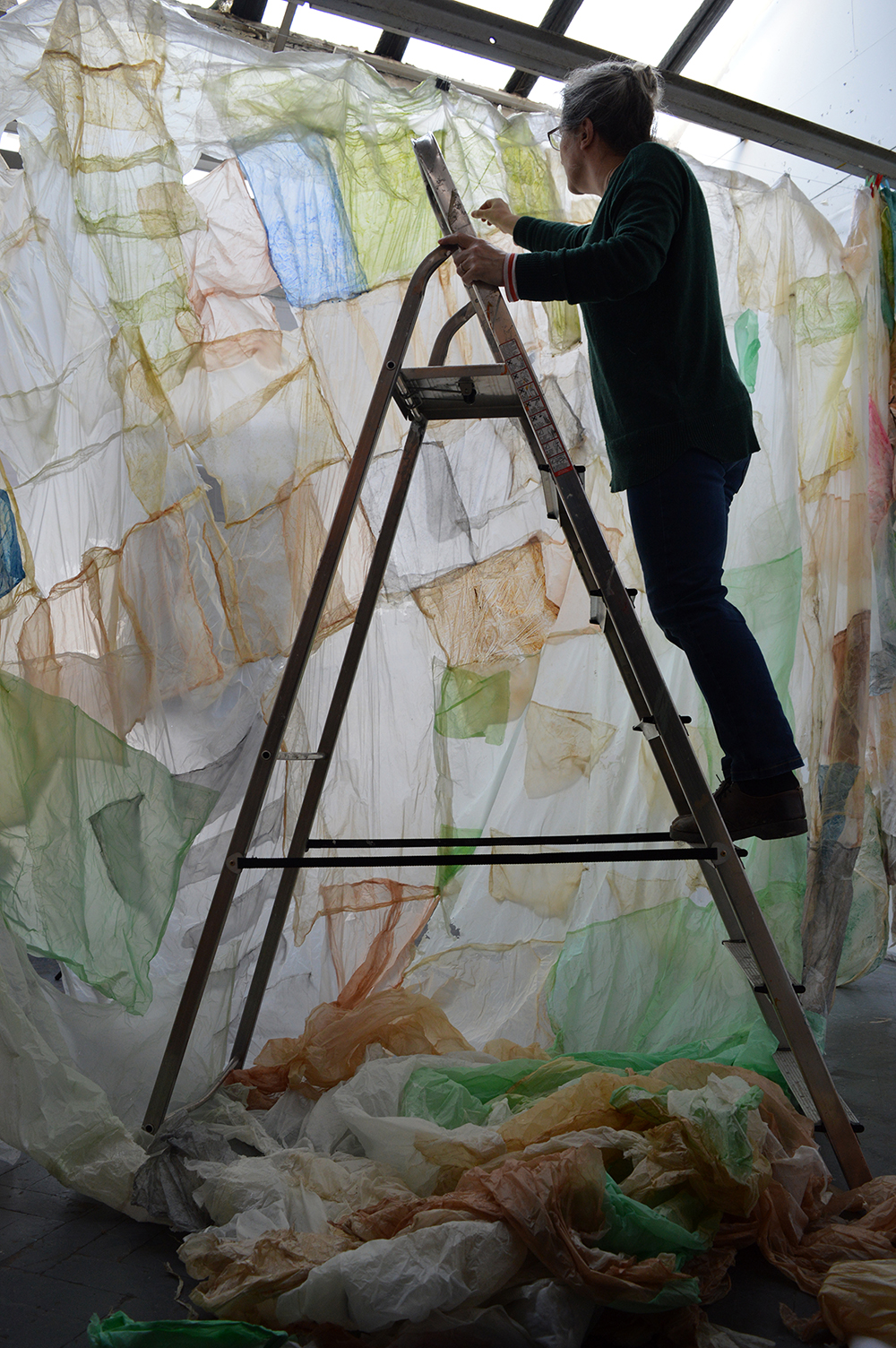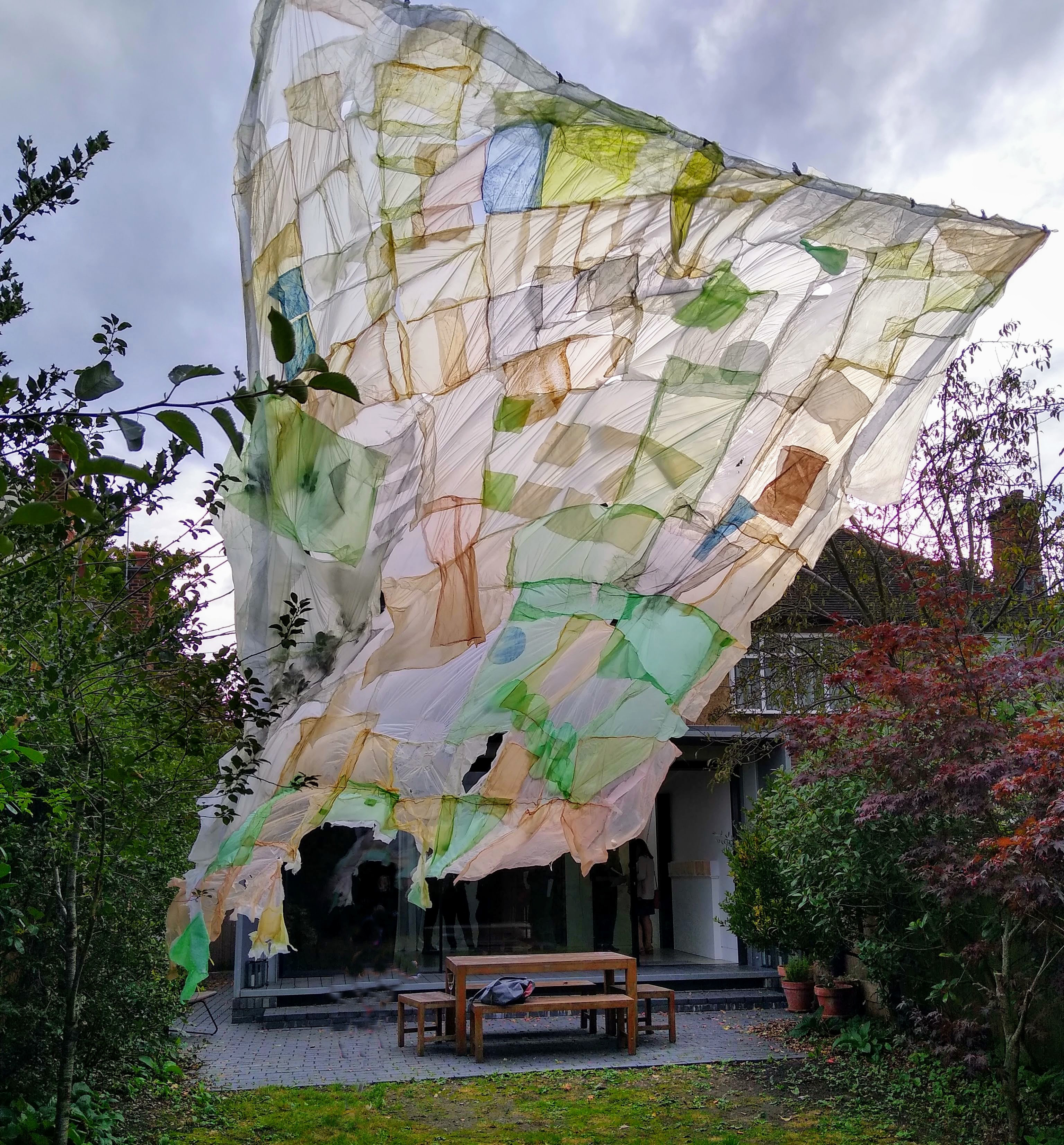 Add to wishlist
22. Liz Elton
Hill
View on FAF App
Compostable cornstarch, vegetable dyes from food waste, food colouring, food supplements, water miscible oil, silk and seeds from native medicinal plants.
350 x 500 x 5 cm.
Painted in 2018.

*This work is made on compostable material, designed to break down. It will continue to gradually deteriorate. Some damage has occurred during its display outside. It is becoming increasingly fragile and would be unlikely to withstand outside display. It is offered for sale on the basis
ESTIMATE
---
£3,200 - 3,500
This auction has now ended
Notes
---
Image shows Hill installed at 163 Gallery in Herne Hill in 'Yield' in 2019. The work was inspired by the 2019 bicentennial of the birth of John Ruskin (who lived in Herne Hill for much of his life)and references Google Earth images showing the area's many gardens that would have begun to be established when Ruskin lived here. The material used as a ground for the work is also used for compostable food waste recycling bags. It has been coloured with vegetable dyes from kitchen waste (as well as water miscible oils, food colouring and food supplements) and is impregnated with seeds of native medicinal plants. An image of 'Hill' was placed second in the 'Sustainability First Art Prize' 2020.

Liz Elton considers the question how to go on?, beginning in landscape and still-life painting, expanding into 3D to explore the potential of waste and the recycling of matter. Her works embrace their own ephemerality and may address environmental issues such as the connection between soil health and food waste and shifts in ecological thinking. She often uses compostable cornstarch as a ground (the material used for food waste recycling bags), colouring it with vegetable dyes from kitchen waste intercepted on its way to compost and embedding it with seeds of vegetables and medicinal plants. In 2020 lockdown she began a series of limited edition prints of images of her compost bin referencing historical still-life painting.

Accolades

Liz has a BA in Fine Art (Painting) from Wimbledon College of Art, and an MA in Fine Art from Chelsea College of Art and Design. She is the recipient of a Mark Rothko Memorial Trust Artist in Residence Award, Daugavpils, Latvia, has been shortlisted for the John Moores Painting Prize three times and her work was awarded special commendation in Dentons Art Prize 2018. She is a member of the Royal Society of Sculptors.