Fair Art Fair x The Auction Collective
07 NOVEMBER 2022 - 28 NOVEMBER 2022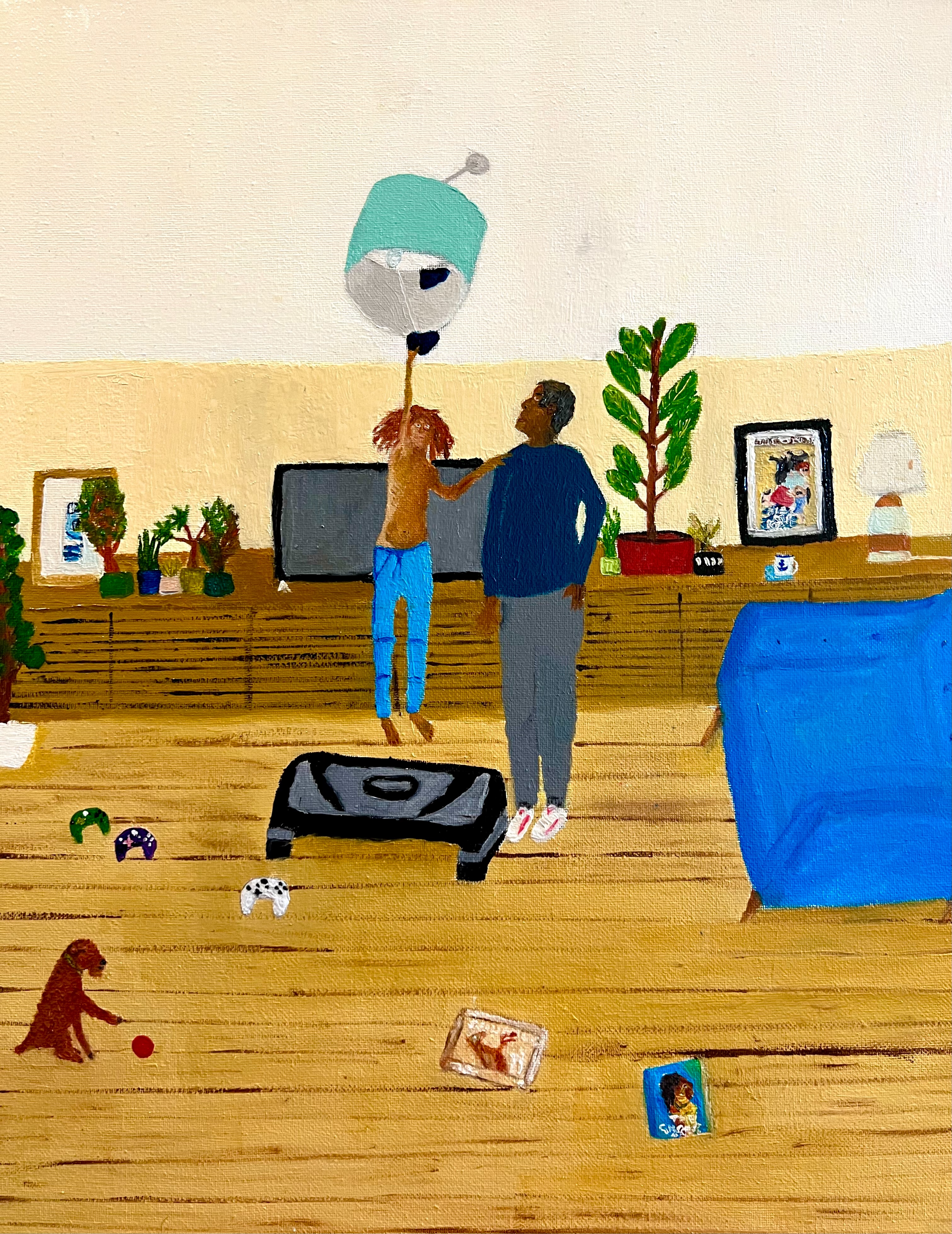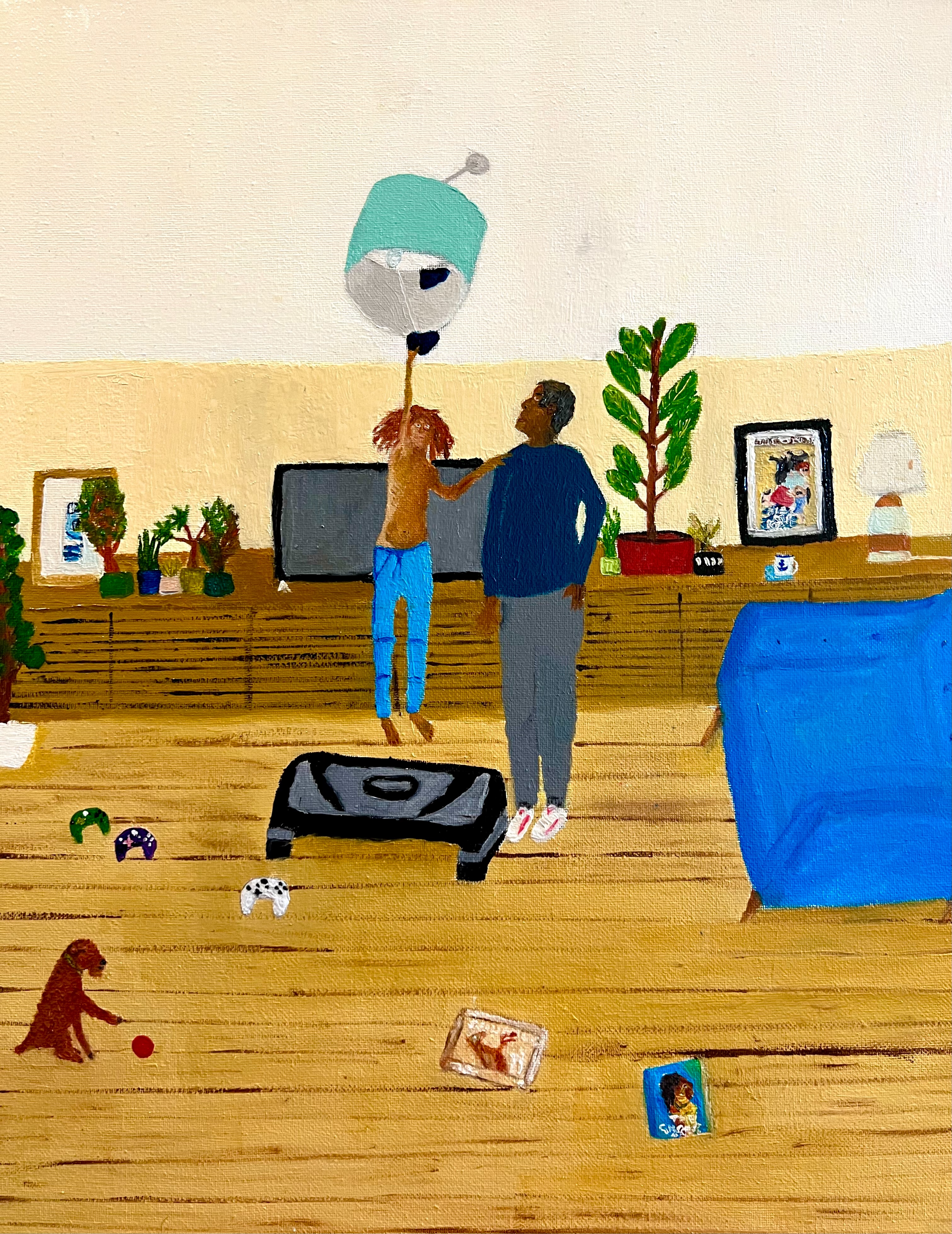 Add to wishlist
37. Errol Theunissen
Generations
ESTIMATE
---
£600 - 700
This auction has now ended
Notes
---
"My Father although in his 80's has learnt as much he can about Autism so that he is able to form a bond with my son Elijah. From the moment Elijah was diagnosed my father began reading on autism, booking onto courses, educating himself. The moment captured in this work, Elijah using his grandad to help him get up is indicative of that bond and understanding they have despite Elijah's Autism and his grandfather's age".

Errol is a wholly self-taught artist. He paints using oil paint on canvas and linen. draws using oil pastel and ink. In some of his work he does use mixed media to get important messages or sometimes humour across in his work. He does not need to go out seeking beauty and inspiration but instead he looks for it in his own environment, experiences, and memories. Errol despite moving to the UK in 2002 is still closely linked to Africa through his art, through his use of colour and sometimes his subject matter.

Exhibitions
Bankley Open 2021, Fair Art Fair Curated1 2021, Gallagher and Turner North East Open; 2021, Shortlisted artist Jacksons Painting Prize 2021,Holy Art- Art on the Loop show; 2022, INGdiscerningeye 2022.