Fair Art Fair x The Auction Collective
07 NOVEMBER 2022 - 28 NOVEMBER 2022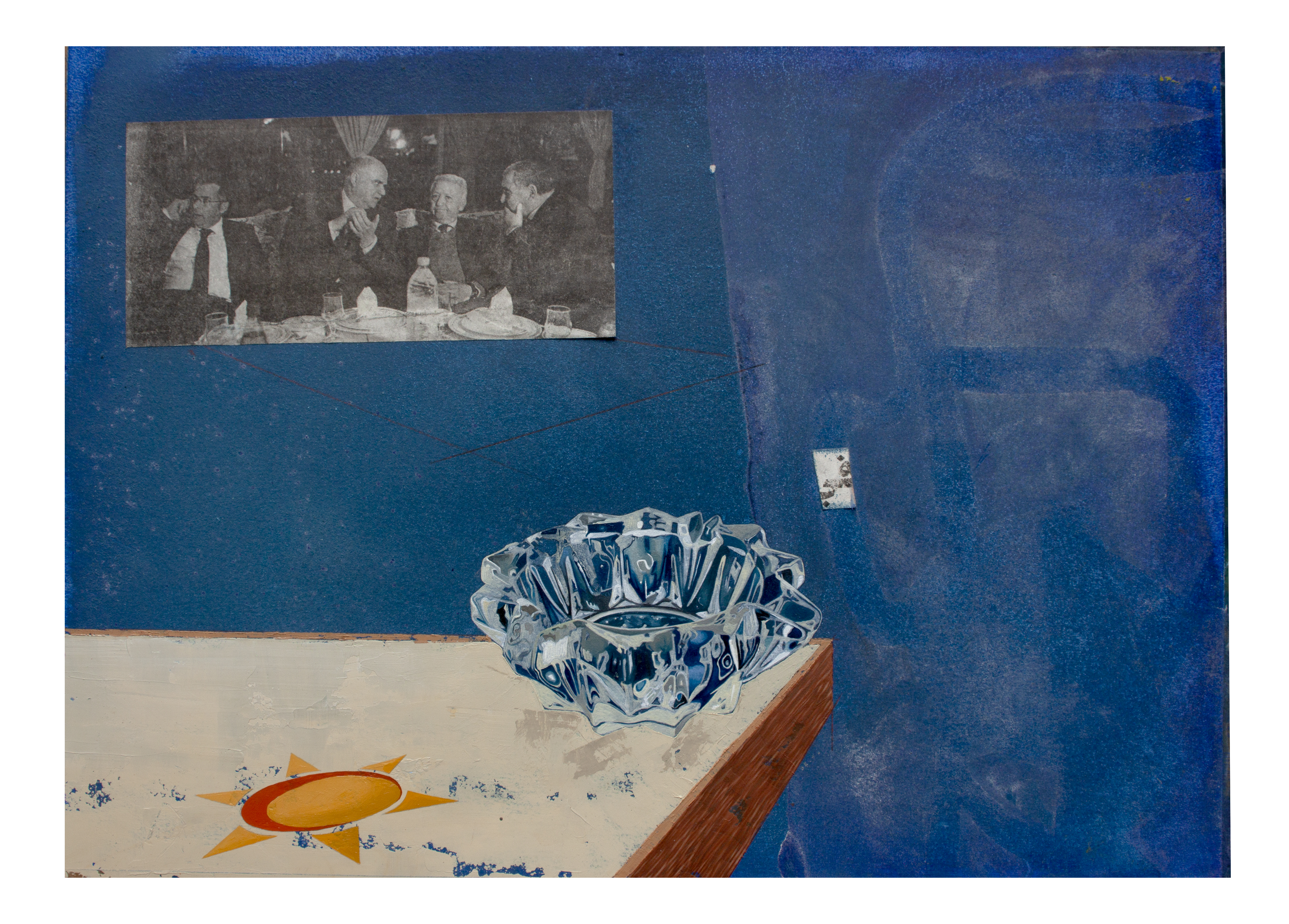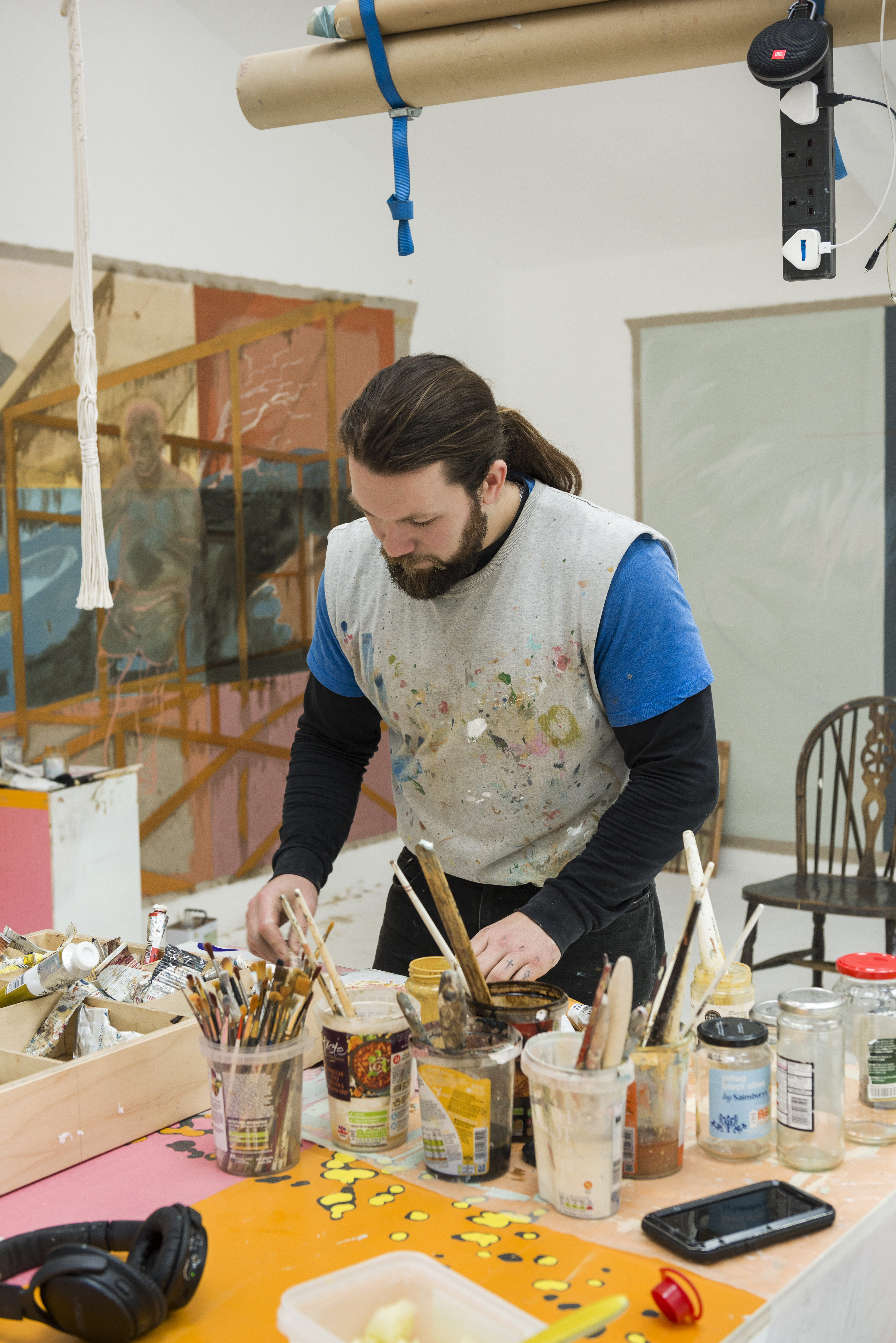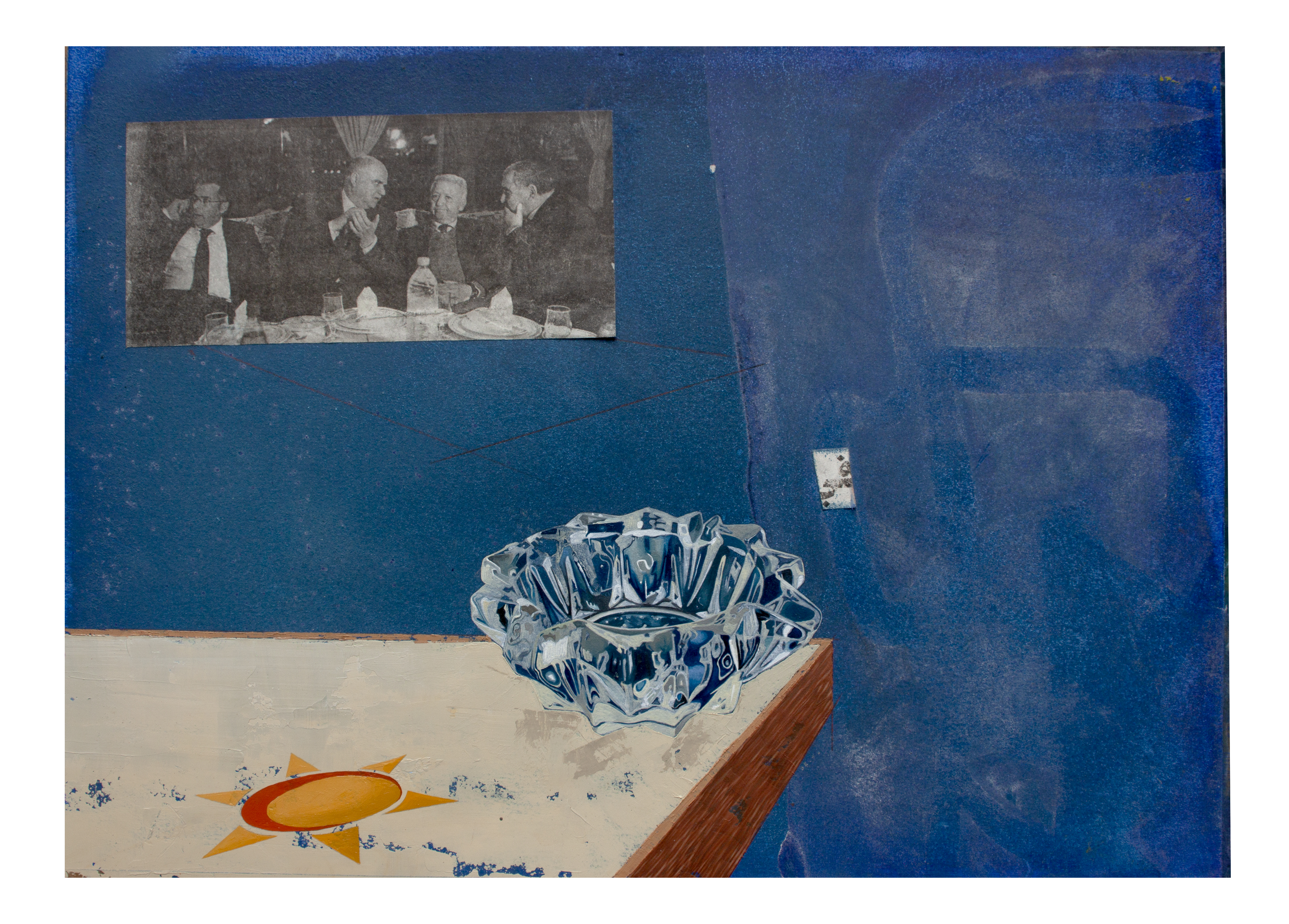 Add to wishlist
54. Ruairi Fallon McGuigan
Sunrise Symbolism
View on FAF App
Signed on back of frame and front of artwork
Oil and collage of paper
5 x 50 x 37 cm.
Created in April 2021
ESTIMATE
---
£800 - 1,400
This auction has now ended
Notes
---
Sunrise symbolism is one of a series of three paintings created during the first covid lockdown. The artwork was created alongside this short bit of writing.
Big deals are always going on in the background. We are Dreaming of big deals in different languages, of sunrises, graveyards and granny squat and silent. Our prison blues subside with thoughts of a sunny getaways. The planes are grounded so I'm smoking again. Smoking to escape the monotony of day release. Still silent she nods and pulls her ashtray from her handbag.

Born in a post troubles Belfast Ruairi brought a mistrust from home, an unwillingness to conform, an interest in the idea of the outsider. He has spent years living in studios and caravans. Moving regularly and carrying sentimental objects from one place to the next generated an interest in memory and its encapsulation in objects. We frame our identity around these physical things that connect us to the past. While exploring these themes through painting a compulsion to create objects developed. Ruairi uses various materiality's and processes to imbue his own memories and thoughts upon them. A symbiosis has developed between paintings and the sculptures, one informing the other in a continuous cycle.

The paintings express socio-political views and are played out in broad compositions inviting the viewer to investigate objects, their importance and their relationships to each other. The paintings Combine memory, alternative living and his photographic archive. Spaces are constructed and distorted in order to convey an insight into the experience. Objects and figures in various states of solidity suggest a transience to the existence. His paintings are a sculptural endeavour in themselves, often becoming a record of spaces and experiences that existed on a temporary basis.

Recent Exhibitions
2022: 10th Ulsan International woodcut print art Festival, curator/ exhibitor, Busan, Korea; 2022: Art on postcard, Summer Auction, Online/ London; 2022: Future Memory, Solo Exhibition, Unit 1 Gallery, London; 2021: Crit Club Presents, Group exhibition, Staffordshire Street gallery, London.