Me, My Brain, and I
14 DECEMBER 2022
Christie's London
Live Streamed Auction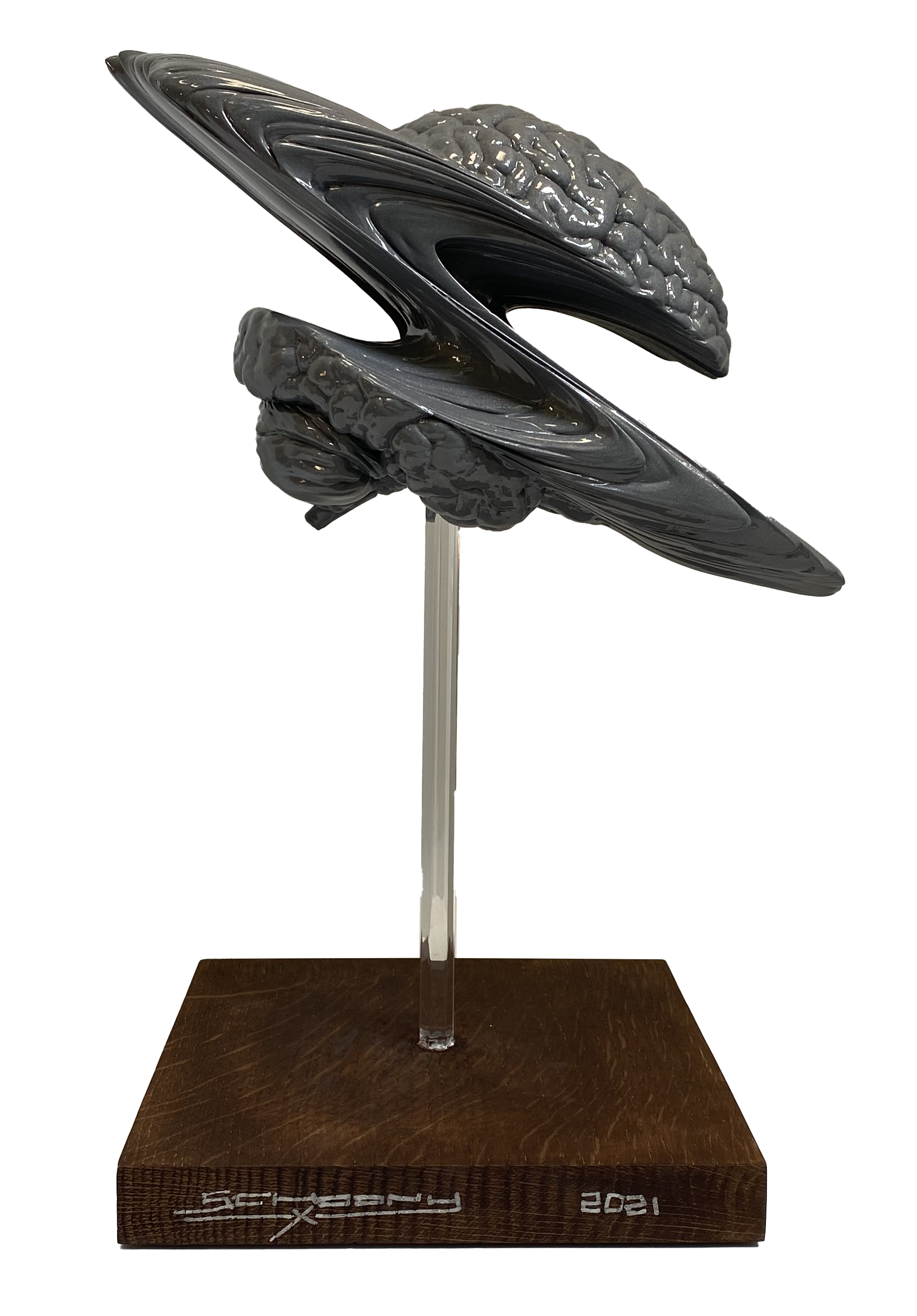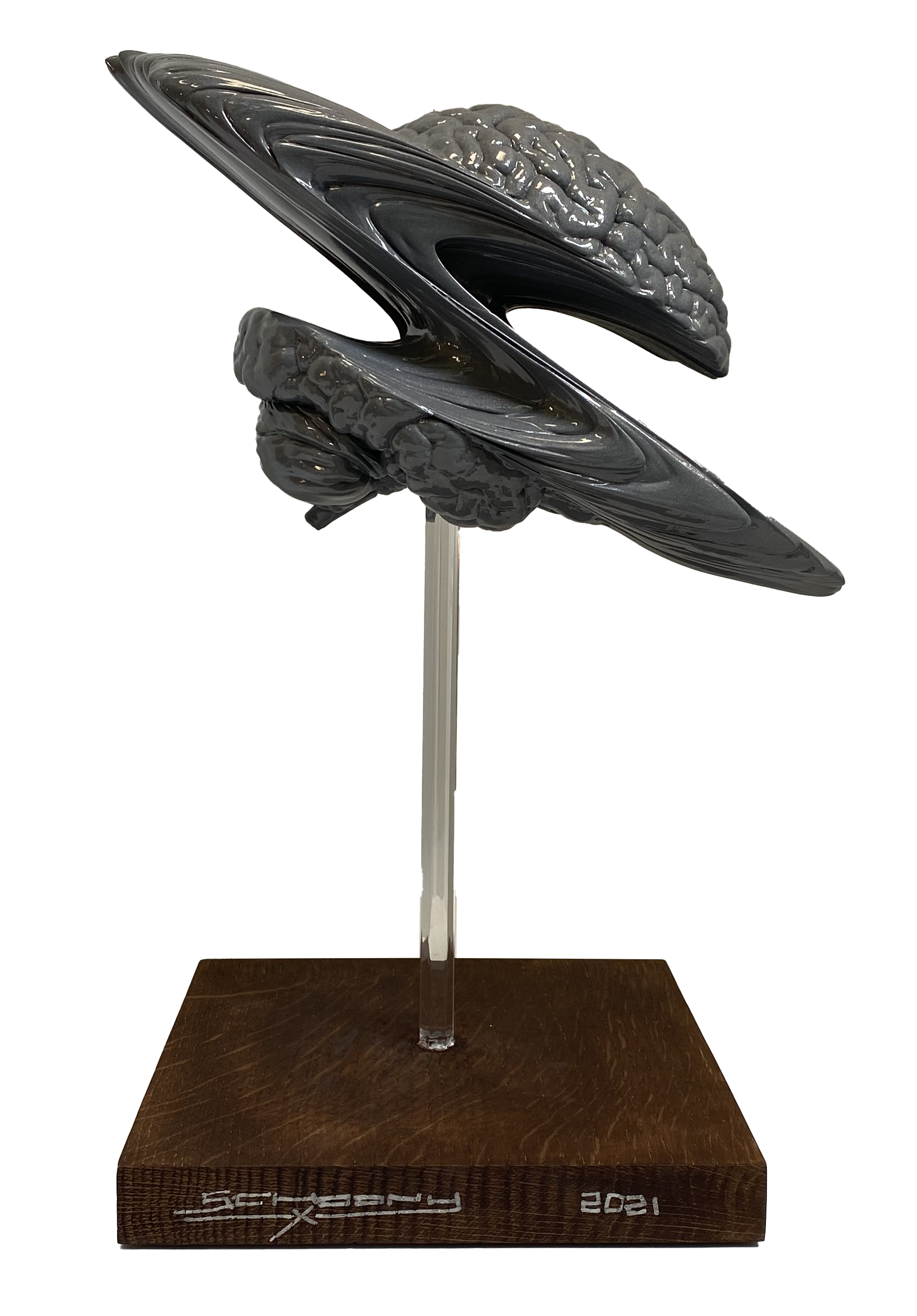 Add to wishlist
8. Schoony
Brain Glitch
Signed and dated on base
3D printed light sensitive resin brain mounted on wood with acrylic rod
40.5 x 33 x 21.5 cm
2021
Plinth and perspex case included.
ESTIMATE
---
£2,000 - 20,000
View shipping costs
Notes
---
Schoony exploded onto the London art scene in 2008, thanks to an extensive street art installation composed of his hyper-realistic plastic sculptures. Often figural, his leitmotif of a shirtless boy soldier wears an oversized military helmet, constructed by extensive life-casting techniques in a variety of different mediums, including plastic, bronze, and gold. Schoony's imagery incorporates themes of commercialism, violence, and kitsch into its content, exploring contemporary Western society's detached relationship to warfare.
Accolades:
Since the age of fifteen he has worked on over a hundred films in cinematic special effects, including Harry Potter, Gladiator, Where the Wild Things Are, Saving Private Ryan, and Star Wars just to name a few.
@schoony_art
schoony.co.uk