MoCP - Darkroom 2023
24 MAY 2023 - 09 JUNE 2023, Ends 06:00 PM
MoCP's DARKROOM benefit includes a renowned photography auction featuring important works by contemporary artists from around the world and one-of-a-kind art experiences. Auction and event proceeds support essential MoCP exhibitions, education, and community engagement programs.
Museum of Contemporary Photography DARKROOM benefit takes place on Thursday, June 8 in Chicago. Attendees will be able to view all the auction artworks in person, meet select artists, mingle with other photography enthusiasts, and enjoy great beverages and food.

The online auction begins to close at Noon Central Time (Chicago) on Friday, June 9, 2023.

Event-Specific Details for June 8:

DARKROOM 2023 Co-Chairs: Deborah Lovely and Genia Yovankin
Silver Camera Awardee: Bob Thall
DARKROOM Honoree: Catherine Edeleman
DJ and Emcee: Jill Hopkins

Tickets are $175 for the benefit and $500 for the VIP portion, which includes the Champagne Hour featuring a Q&A with Bob Thall and Cecil McDonald, Jr.
To purchase tickets and/or to donate, please click here: giving.colum.edu/darkroom2023
June 8 DARKROOM Benefit
VIP Champagne Hour: 5:30-6:30 p.m.
Benefit and Auction: 6:30-9 p.m.
Event location: Columbia College Chicago Student Center, 754 S. Wabash Ave, Chicago, IL 60605

Additional Terms of Auction Sale:
Please note this auction is being processed by the Museum of Contemporary Photography at Columbia College Chicago. Winning bidders will work directly with MoCP staff for invoicing and shipping.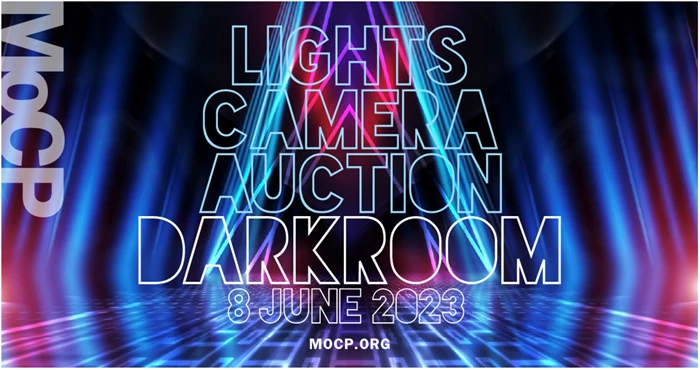 Join the auction
You must register to bid in this auction