Objects of Art | The Skateboards
18 NOV 2020 7:00 PM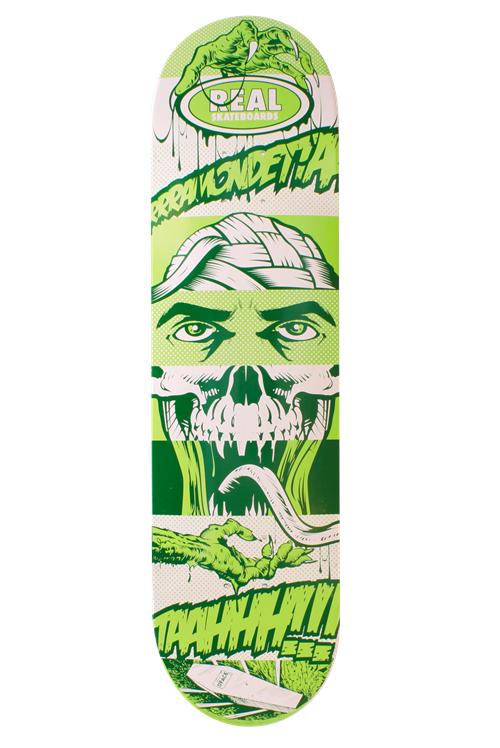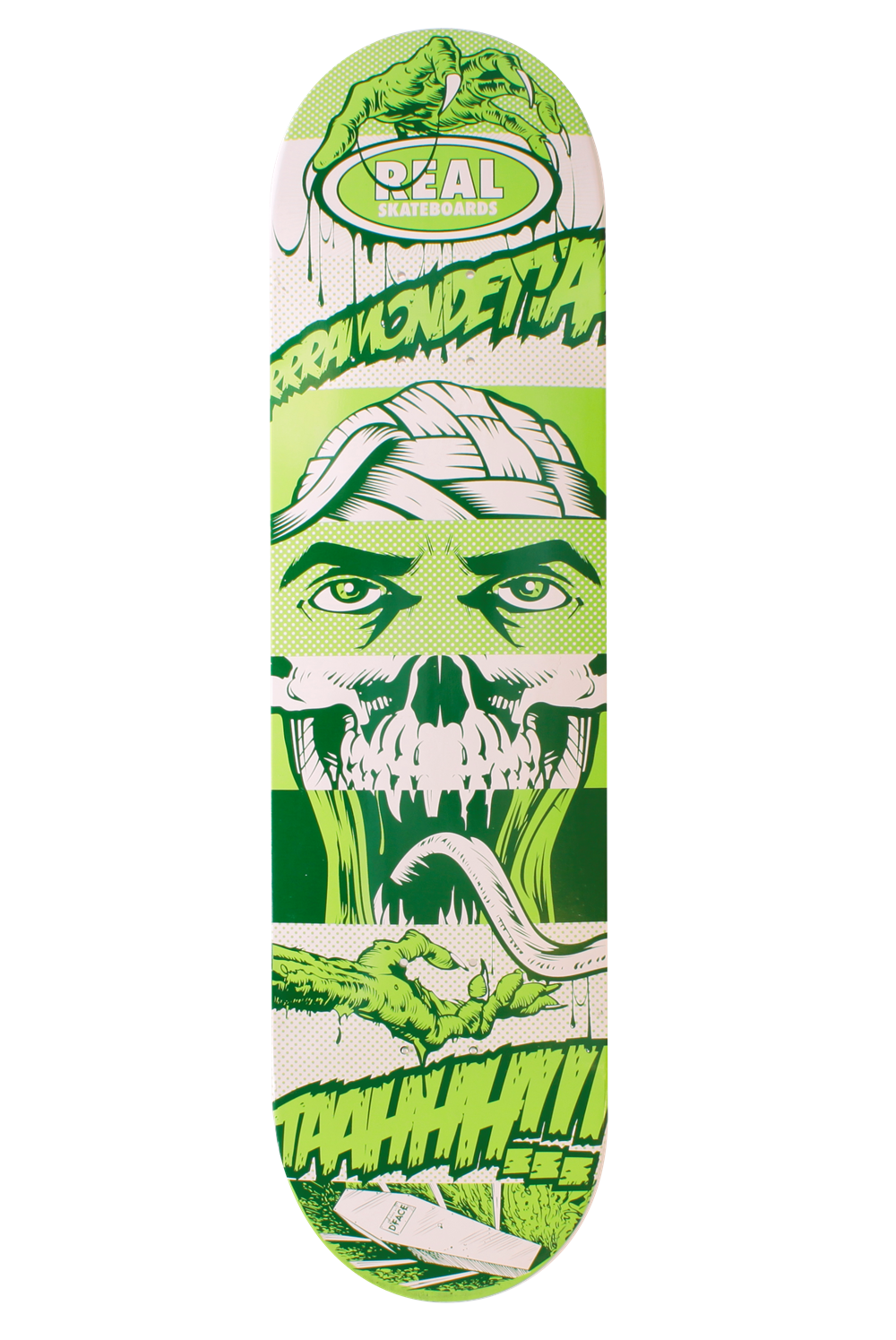 16. D*Face
Peter Ramondetta
Signed and numbered '9/10' (on the reverse)
Screen print on skateboard
81.5 x 20.5 x 5 cm.
Created in 2020
This work is number 9 form an edition of 10.
This work is sold with a Sk8ology display stand.
ESTIMATE
£200 - 400
View shipping estimates
Notes
Part of a collaboration with Real Skateboards, D*Face produced a limited run of skateboards designed around American skateboard professional Peter Ramondetta.
A skateboarder himself, D*Face is one of the most prolific contemporary urban artists of his generation. Working with a variety of mediums and techniques, he uses a family of dysfunctional characters to satirise and hold to ransom all that falls into their grasp – a welcome jolt of subversion in today's media-saturated environment.
In 2005 D*Face set up the gallery 'StolenSpace', which continues to be Londons foremost contemporary urban art gallery.
"D*Face is one of Britain's leading "newbrow" artists, and damn if he isn't as sharp and clever – if not quite as surreptitious – as Banksy (and sharper and cleverer by half than Damien Hirst.)" – Peter Frank.
Recommended for You