Objects of Art | The Skateboards
18 NOV 2020 7:00 PM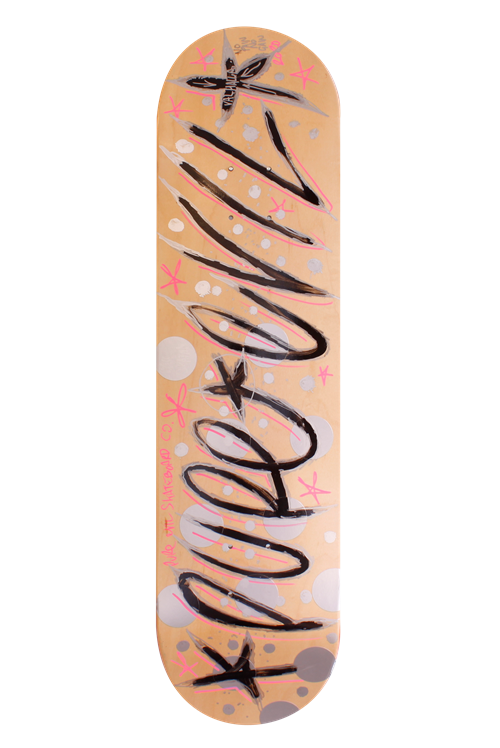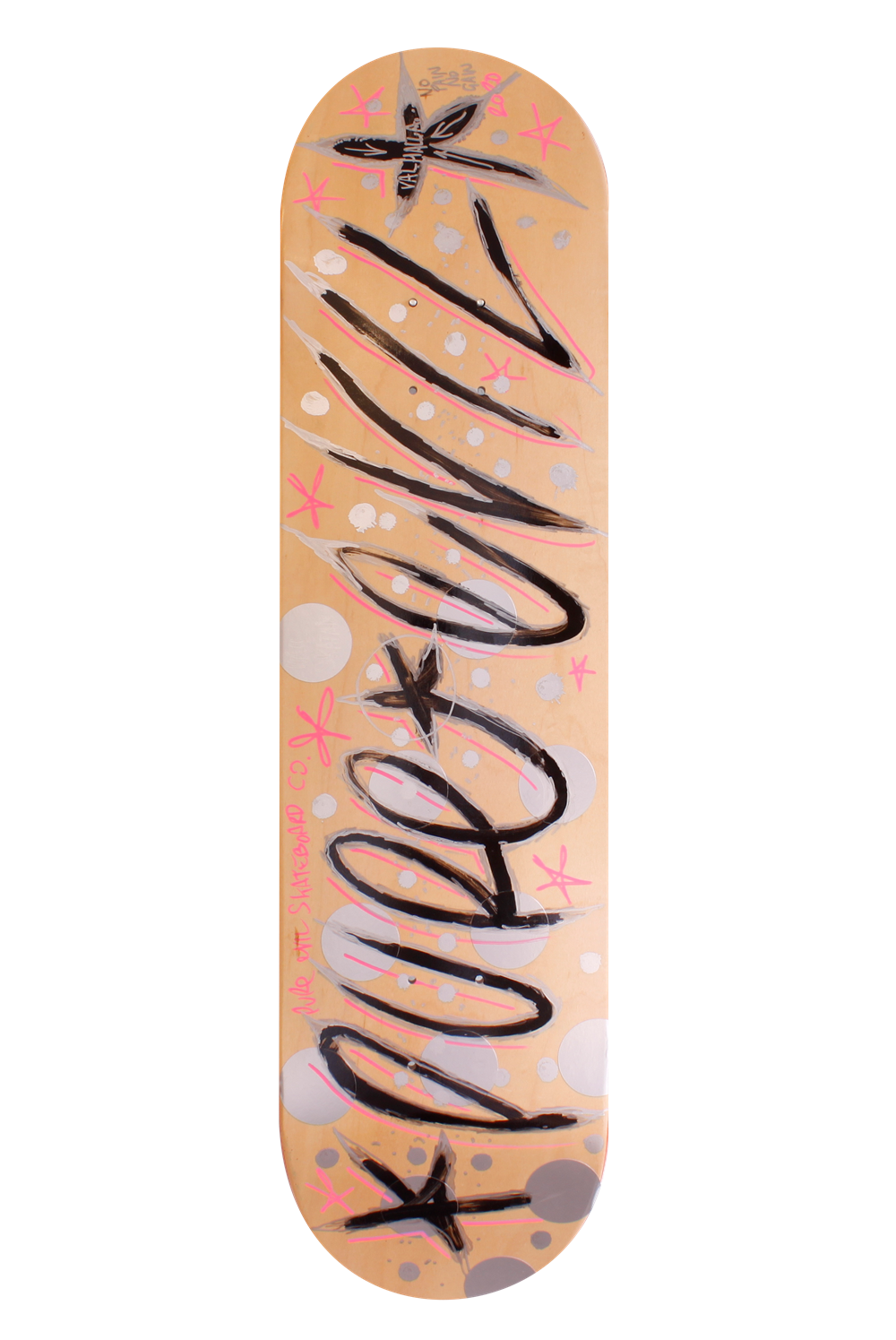 11. Pure Evil
Pure Evil Skateboard Co. "Hail Skatan"
Acrylic and spray paint on skate deck
81.5 x 20.5 x 5 cm.
Painted in 2020
This work is unique.
This work is sold with a Sk8ology display stand.
ESTIMATE
£200 - 400
View shipping estimates
Notes
A true lover of skateboard culture, Pure Evil's education took him from Wales, London and then onto California where his eye was caught by street artists Twist (a.k.a Barry McGee) and Reminisce (a.k.a Ruby Rose Neri).
It was upon his return to London in 2000 that he hit the ground running and after a stint working at Banksy's Santas Ghetto Guerrilla retail show, he started stencilling and spraying his signature bunny tag around London.
Now an owner of his own gallery in Shoreditch, Pure Evil has created a space for himself and his fellow artists, "a Mecca for Independent artists
." - Pure Evil.
Accolades
Selected solo exhibitions: Sleepwalking Towards The Apocalypse, VS Gallery, Melbourne, Australia, 2018. Pure Evil, Korsbarsgarden, Gotland, Sweden, 2018. Steel Sharpens Steel, Cindy Lisica Gallery, Texas, USA, 2018. Hidden In Plain Sight, Vertical Gallery, Chicago, USA, 2017. Murder and Love, C.A.V.E. Gallery Venice, California USA, 2017. Dream Baby Dream Above, Second Gallery Hong Kong, 2017. Pure Evil, Reed Projects, Stavanger, Norway, 2017. Pure Evil, That Art Gallery, Bristol, 2017. Death Valley, San Francisco, USA, 2017. Pure Evil Solo Show, The Quin, NYC, USA, 2017. Pure Evil Echoes, Wunderkammern Gallery, Rome, Italy, 2016. Pure Evil, Galle-ry Galle, Sri Lanka, 2016. The Temple of Broken Hearts, LondoNewcastle Project Space, UK, 2015. Handfinished, The Department Store, UK, 2015. Basically Disneyland, C.A.V.E. Gallery, Venice Beach, USA, 2015. Pure Evil Goes Pop !, Elizabeth Weinstock, Los Angeles, USA, 2015.
Selected group exhibitions: Trailblazers Above, Second Gallery, Hong Kong, 2013. Urban, Ibiza, 2013. Unnnatural Natural History, Royal West of England Academy, Bristol, 2013. Bastard Children of Pop, London, 2013. Group Show, Lebenson Gallery, Paris, 2013. Pick Me Up, Somerset House, London, 2012. Art Contemporain Urbain, Angers, France, 2012.
Lectures: Beautiful Losers, ICA, London, 2009. Collecting Street Art, Tate Modern London, 2008. Street Art, ICA, London, 2007.
Recommended for You