Planar 1/1
03 DECEMBER 2020
NOW Gallery, SE10 0SQ
Live Streamed Auction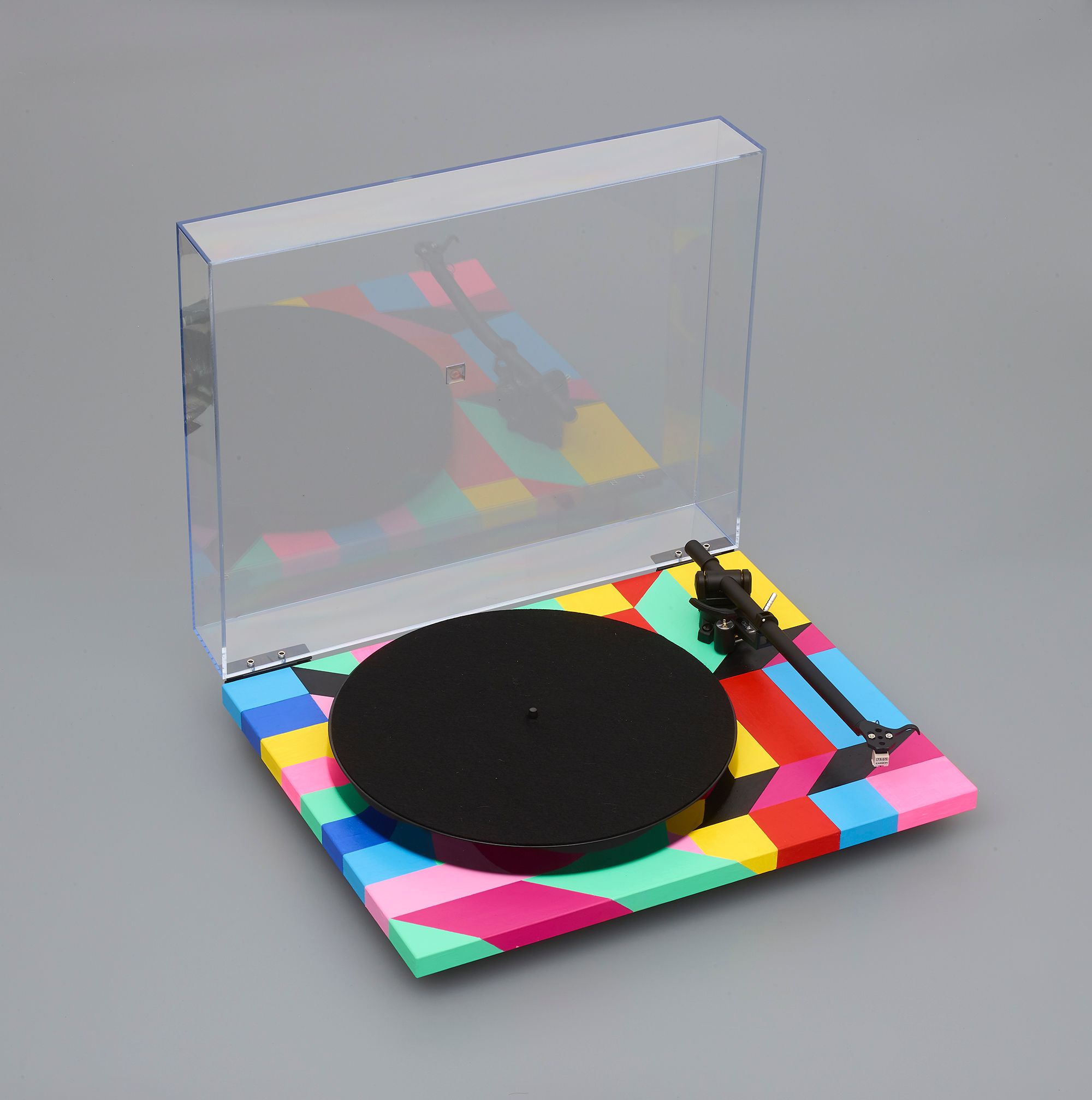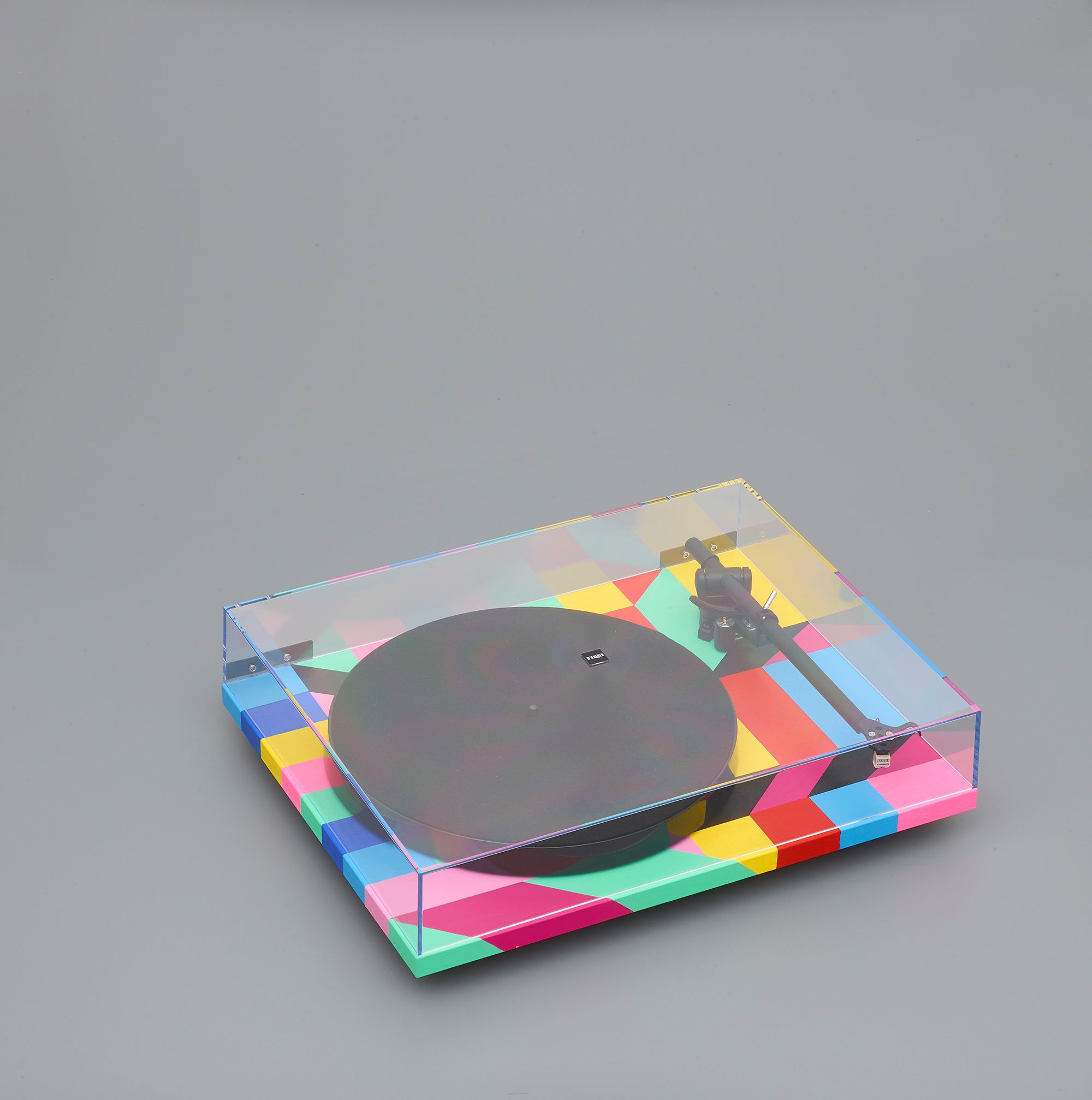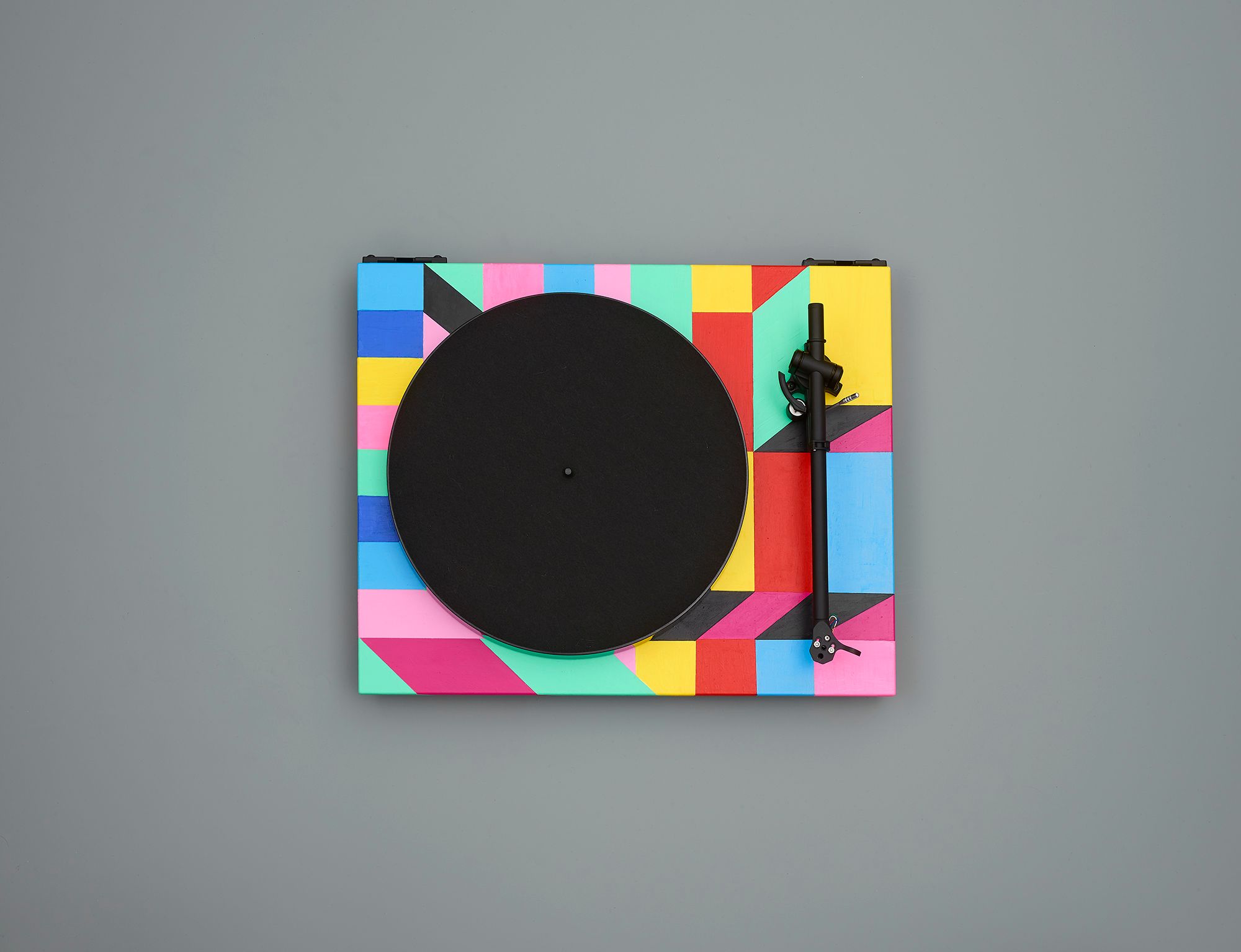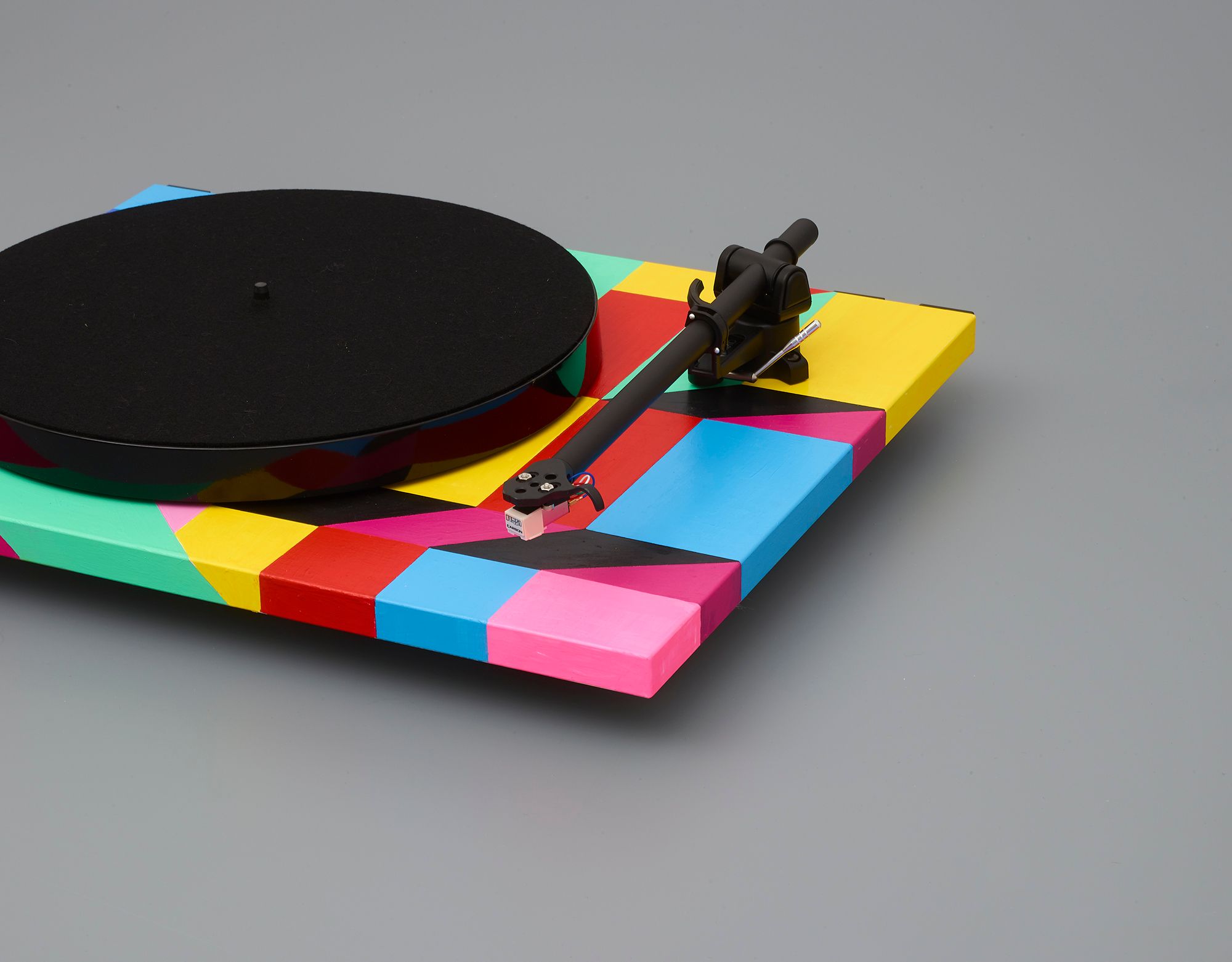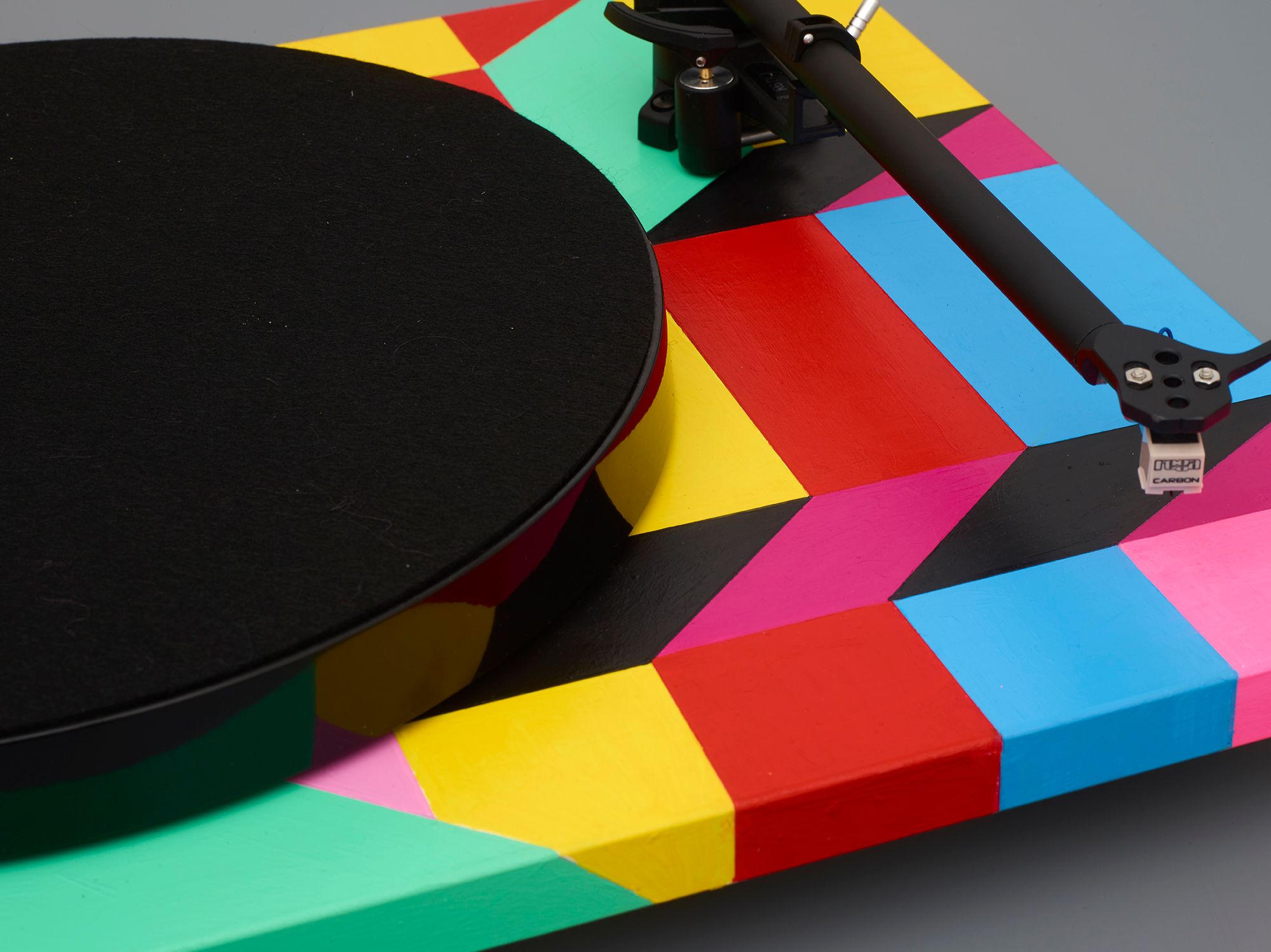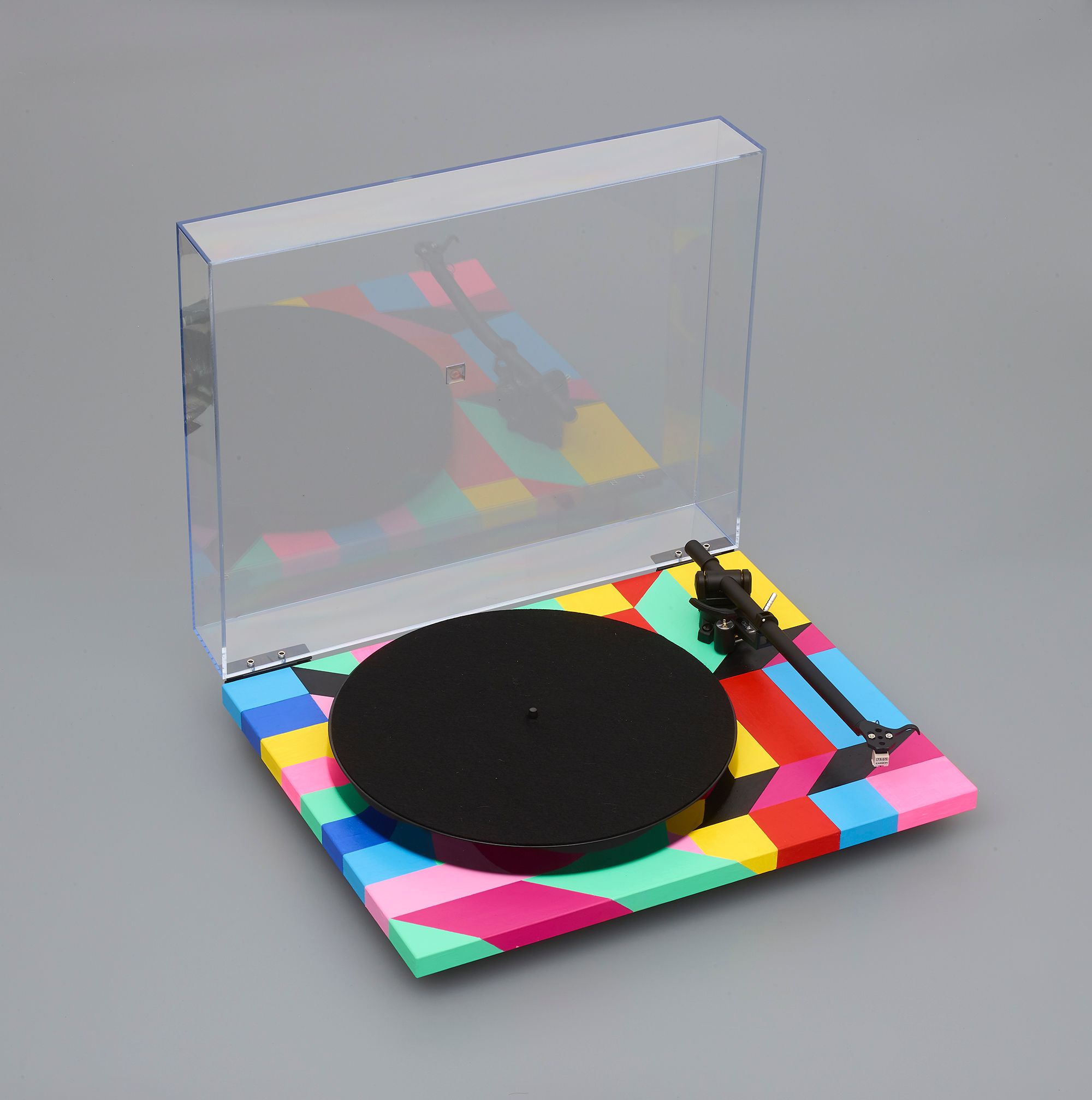 Add to wishlist
1. Morag Myerscough
Abstract
Handprinted with acrylics, coat of matt varnish on turntable
11.5 x 45 x 38.5 cm.
Created in 2020
ESTIMATE
---
£500 - 1,000
View shipping costs
Notes
---
"I was brought up surrounded by music, my father, Henry Myerscough, a viola player and session musician in the 60/70/80's. He played with the Beatles (named on the white album), Bob Marley, Elton John and all the greats of the time. As a child, the record player in our house was sacred and we had to get permission to use it so that we did not damage the needle! (I am glad times have changed). I now have that record player, it holds many memories and I remain respectful."
Artist and Designer Morag Myerscough creates installations and immersive spatial artworks that transform places and champion community and public interaction.

Her work is firmly rooted in a very personal experience of belonging and never fails to entice and encourage people to feel differently about their experience of where they are. Morag's visual vocabulary is inclusive by nature and its effortless energy, resonates both visually and emotionally with audiences well beyond geographical and cultural boundaries.

From schools and hospitals to cultural hubs and town centres Morag transforms public spaces by creating engaging experiences for everyone.
Accolades
2020 Honorary Fellow Royal Institute of British Architects, UK (RIBA)
2019 Honorary Fellow University Arts London (UAL CSM), UK
2019 Honorary Professorship University for the Creative Arts (UCA), UK
2019 Honorary Doctorate Gloucester University, UK
2017 Royal Designer for Industry (RDI)
2012 Honorary Fellow Arts University Bournemouth (AUB), UK

Morag's contribution to educational environments was recognised in 2015, when her work with the architects Allford Hall Monaghan Morris culminated in Burntwood School, London winning the Royal Institute of British Architects Stirling Prize for Architecture.