Planar 1/1
03 DECEMBER 2020
NOW Gallery, SE10 0SQ
Live Streamed Auction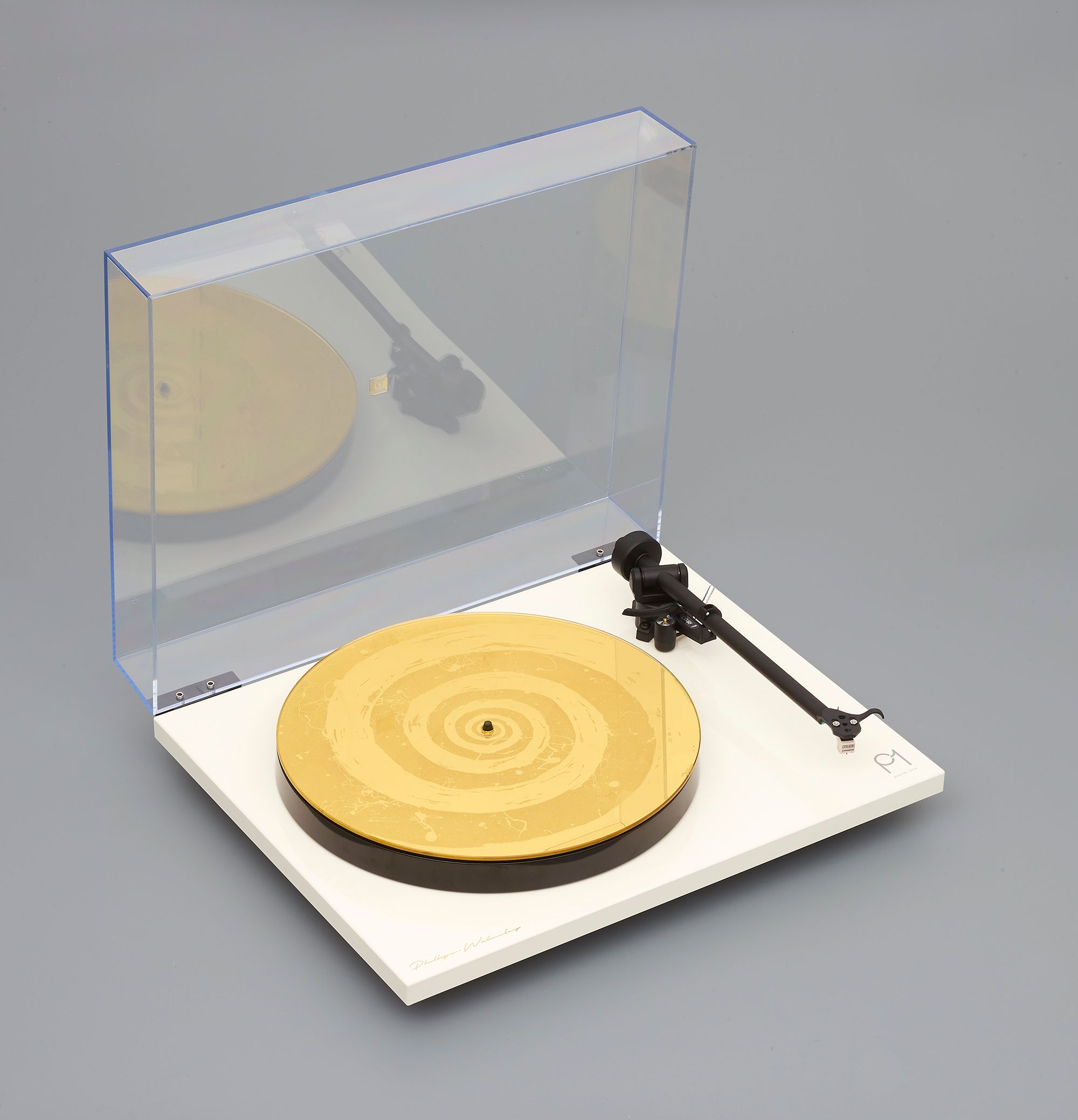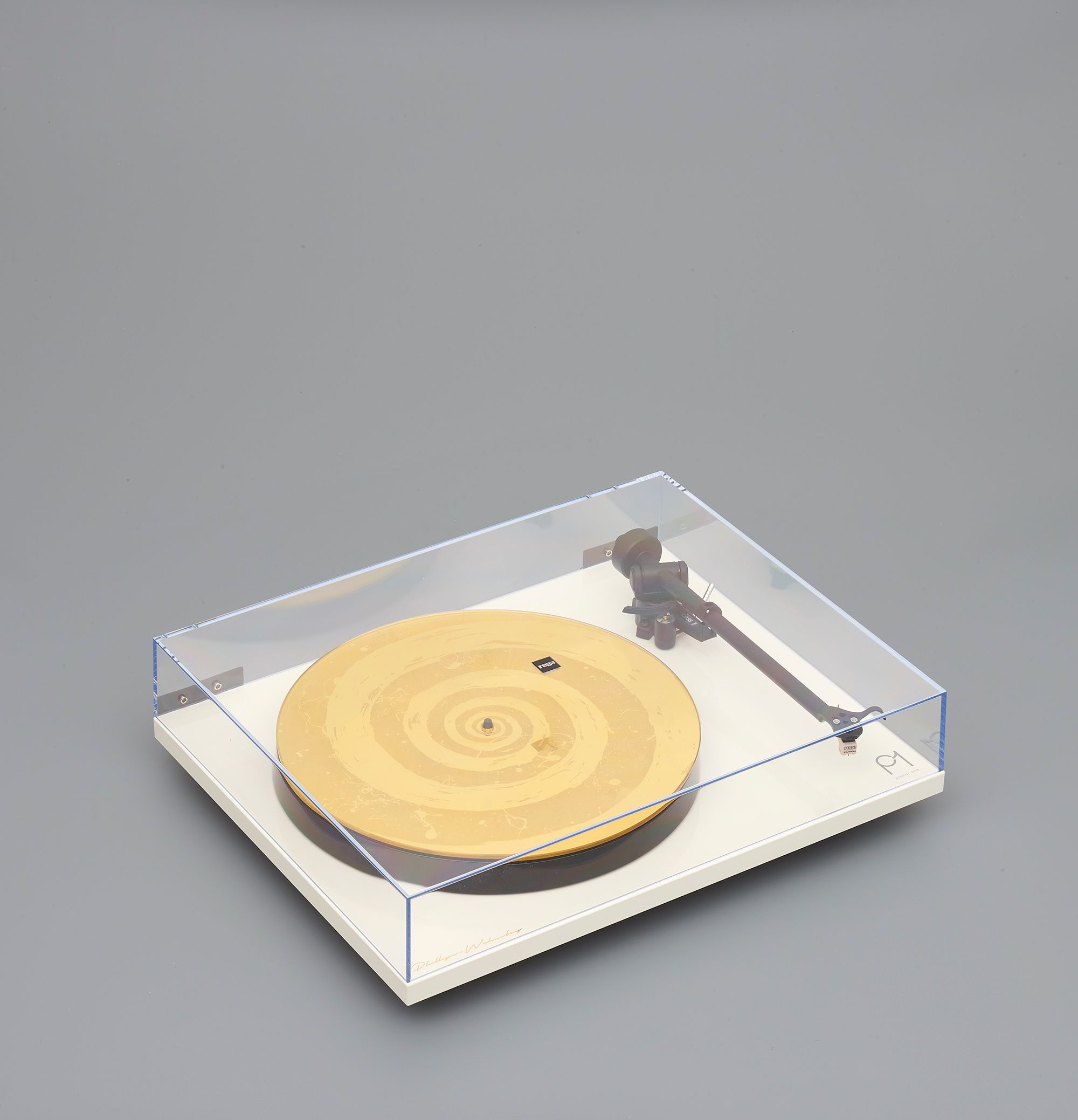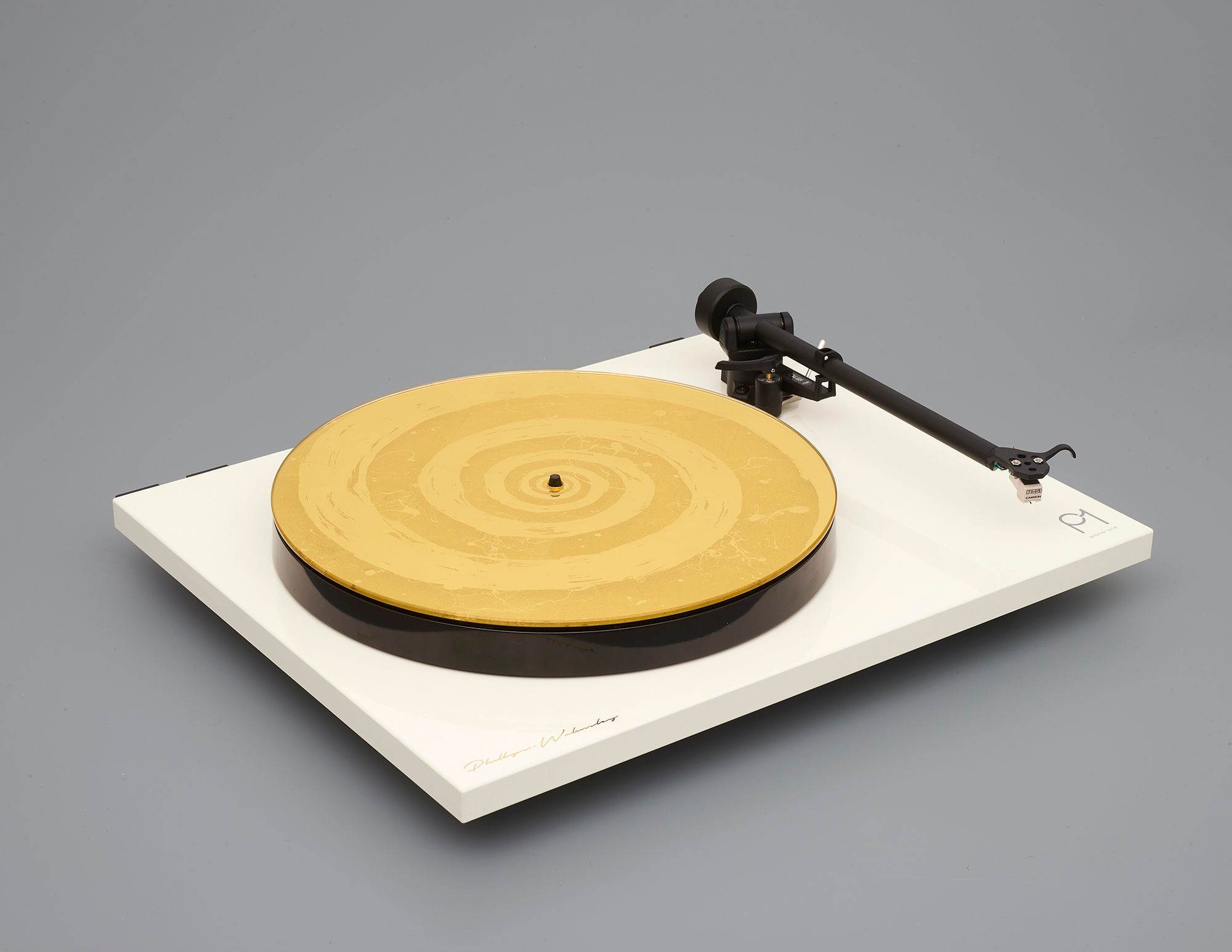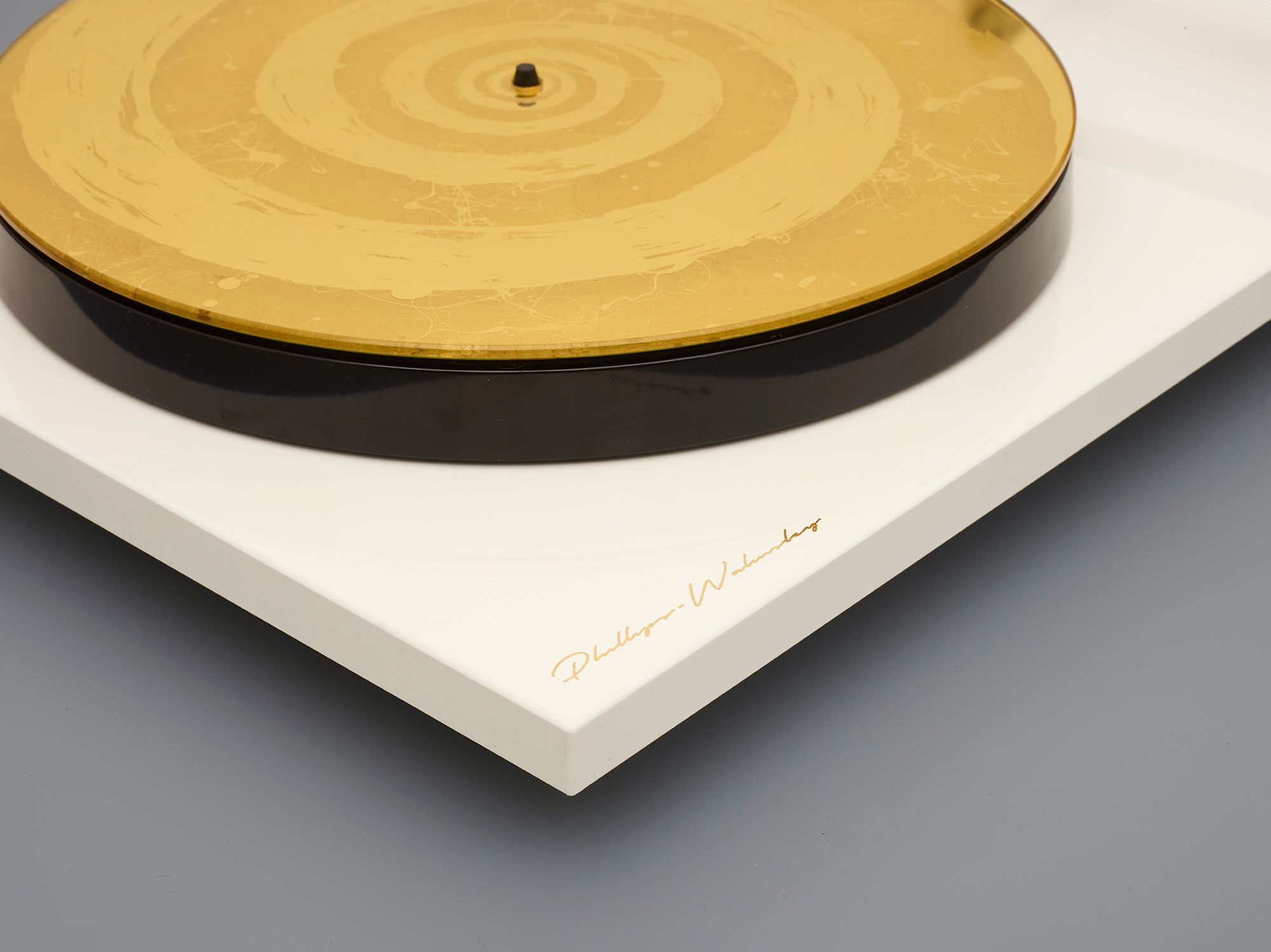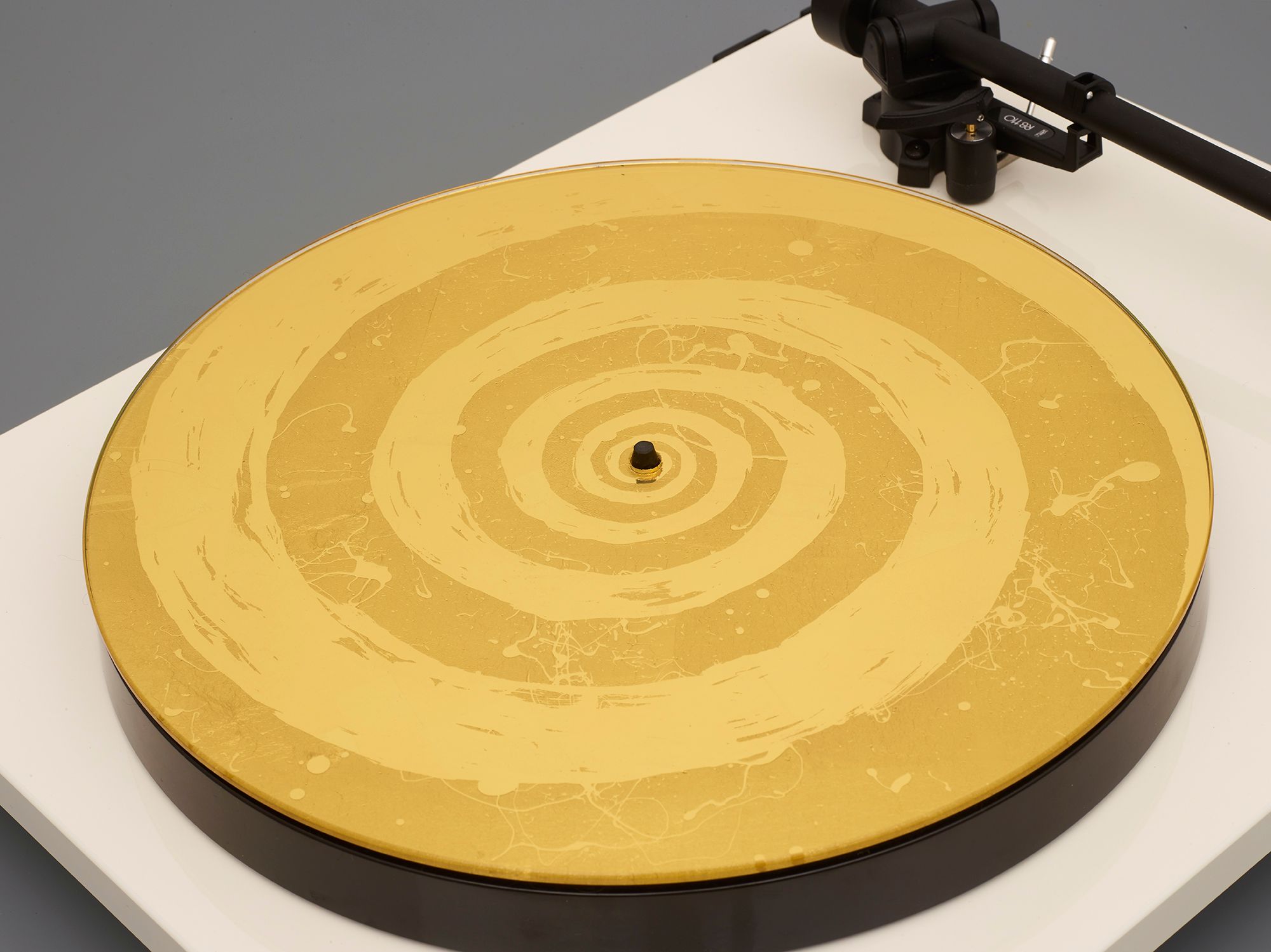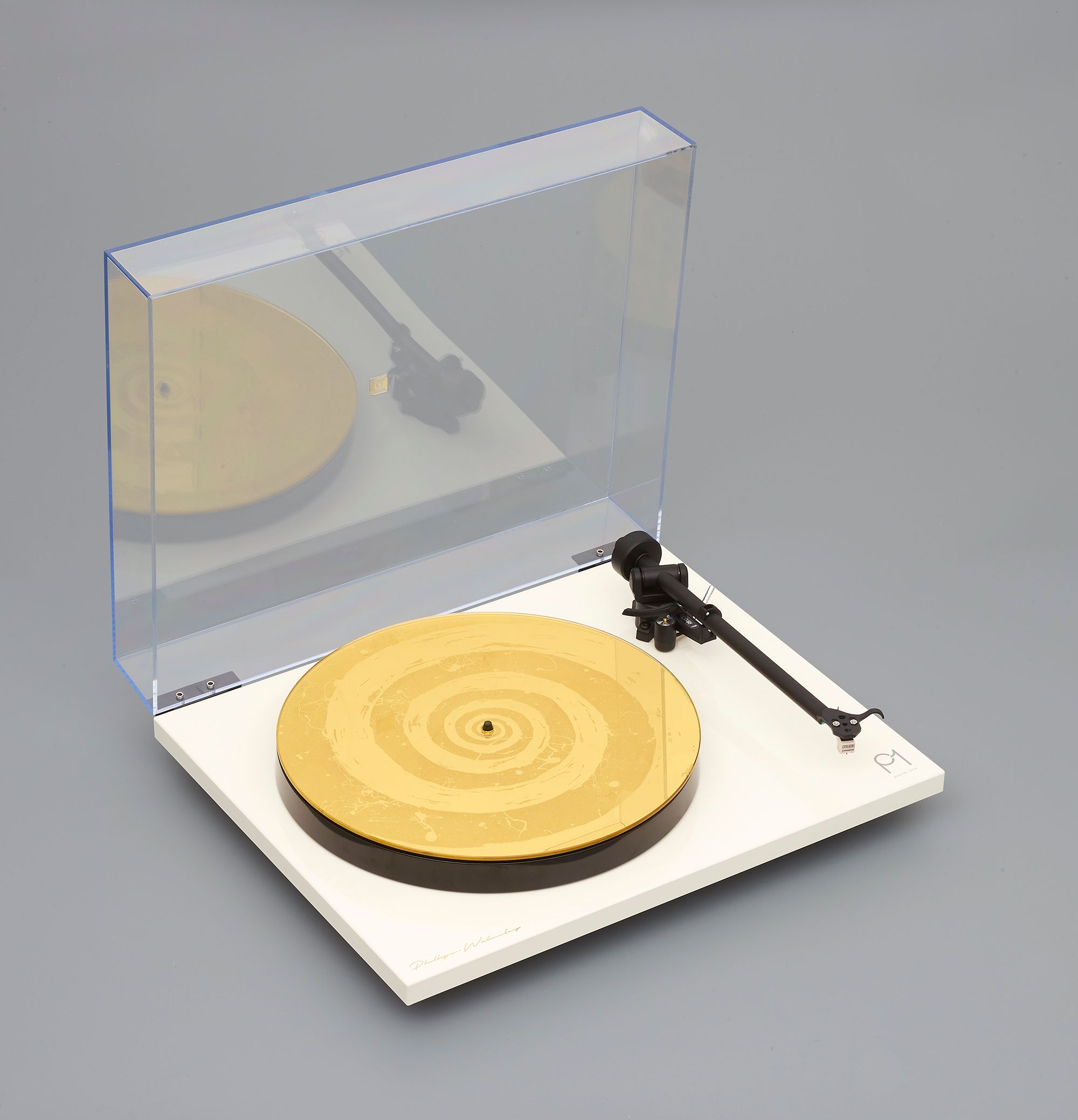 Add to wishlist
10. Phillips-Walmsley
On Loop
Signed
Toughened PAR Glass, 23 carat gold, gelatine, enamel paint, oil size on turntable
11.5 x 45 x 38.5 cm.
Created in 2020
ESTIMATE
---
£500 - 1,000
View shipping costs
Notes
---
"There's something hypnotic about watching a spinning turntable. In parallel, listening to music that you love can feel like being drawn into another realm. For Planar 1/1, a loose spiral sketch is water-gilded and oil-gilded onto toughened glass to echo this idea, with a mesmerising rotating effect."
Studio Phillips Walmsley have spent much of the past 15 years creating the visual language of other people's messaging in the worlds of design, branding and advertising. As artists, they are aware of the importance of what is truly being said using these graphic techniques, and in the truthfulness of a medium. They have spent the past eight years being commissioned to design and install large-scale public artworks under the name of their design collective, by organisations such as the Southbank Centre, Arts Council England and the Heritage Lottery Fund. As the couple have more recently begun to develop their personal, fine art practise – mostly working in gold leaf – they build on their experiences and technical knowledge of traditional sign-writing and gilding techniques, applying them to more abstract conceptual works.
Accolades
2020 – Winner – Commission for Making Places Waltham Forest & Create London
2020 – Exhibition – The Auction Collective, House of Vans (postponed)
2019 – Exhibition – ArtWorks Open, Barbican Arts Group Trust
2012 – Founded Bread Collective, an award-winning art and design collective.