Planar 1/1
03 DECEMBER 2020
NOW Gallery, SE10 0SQ
Live Streamed Auction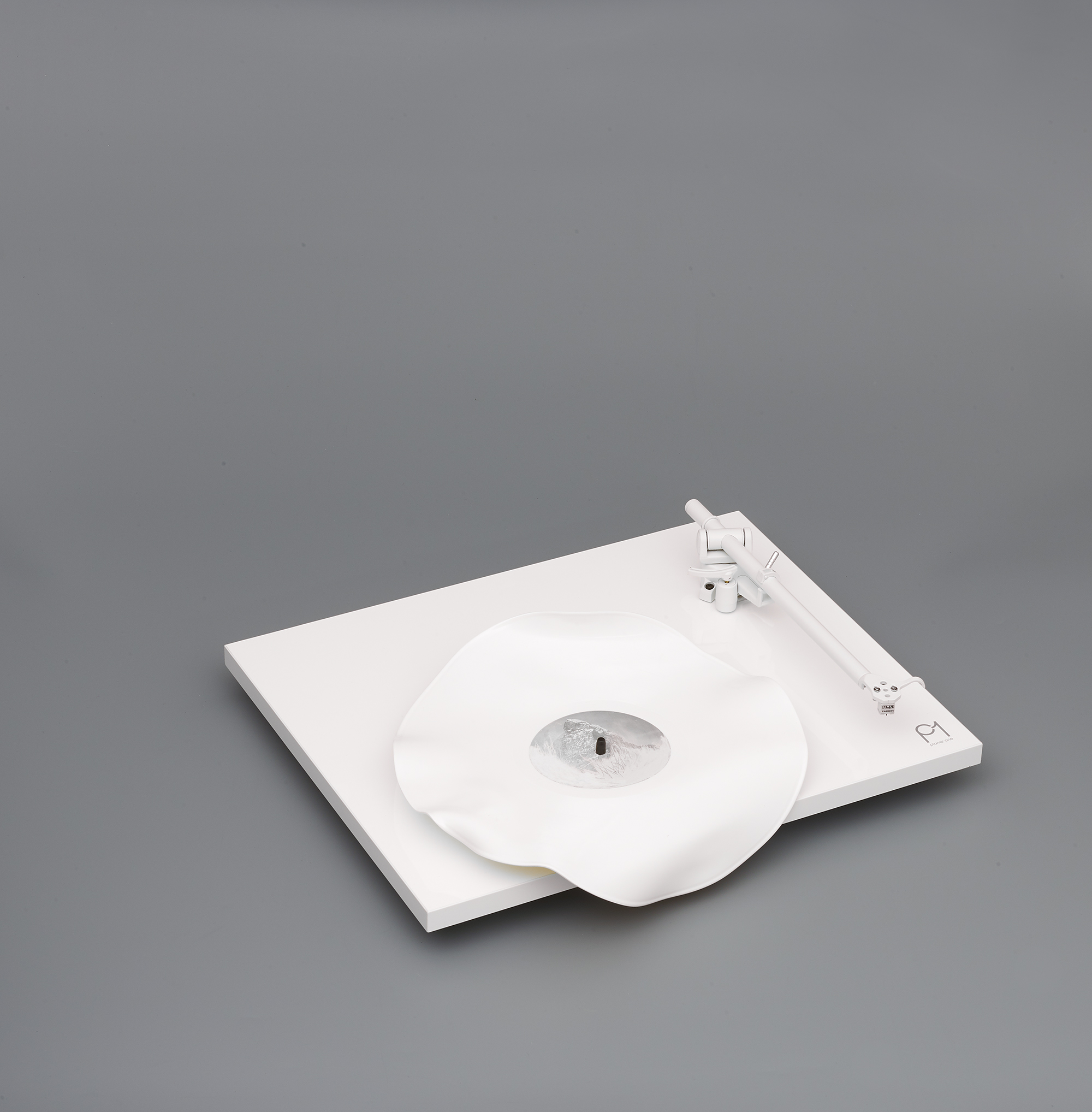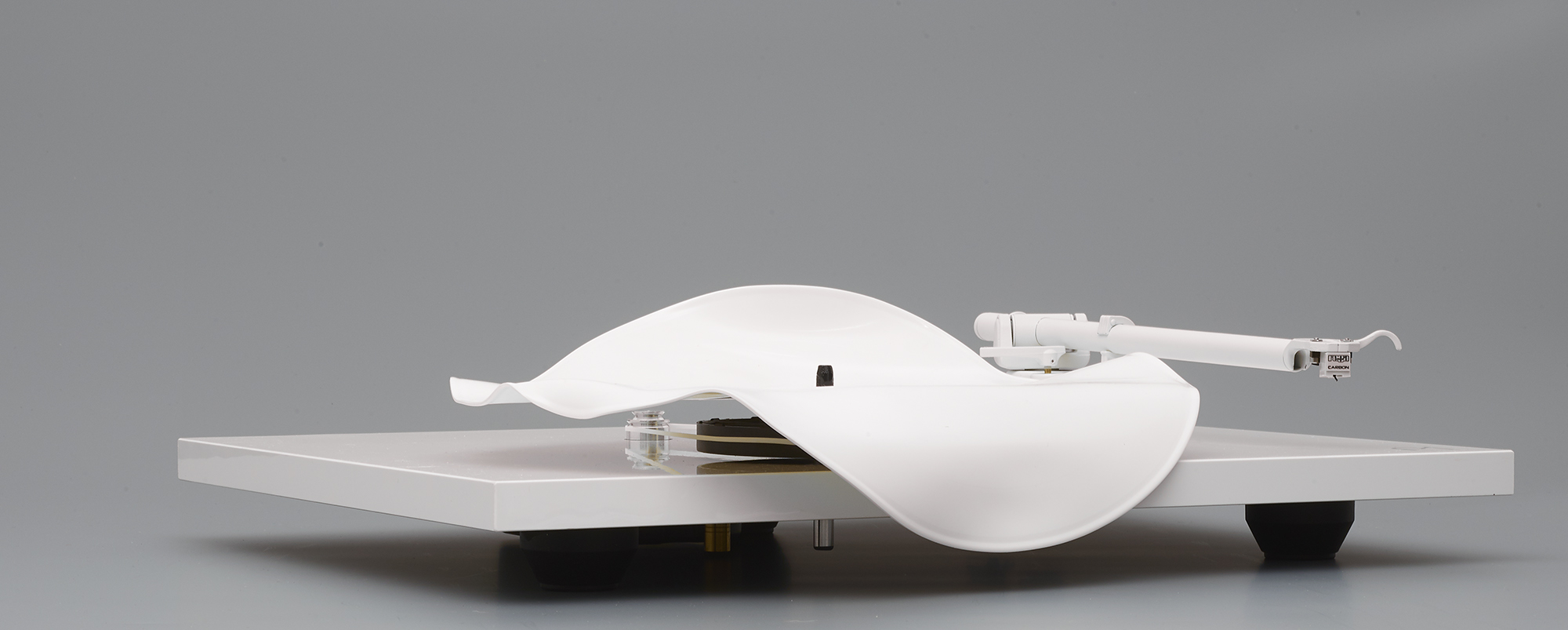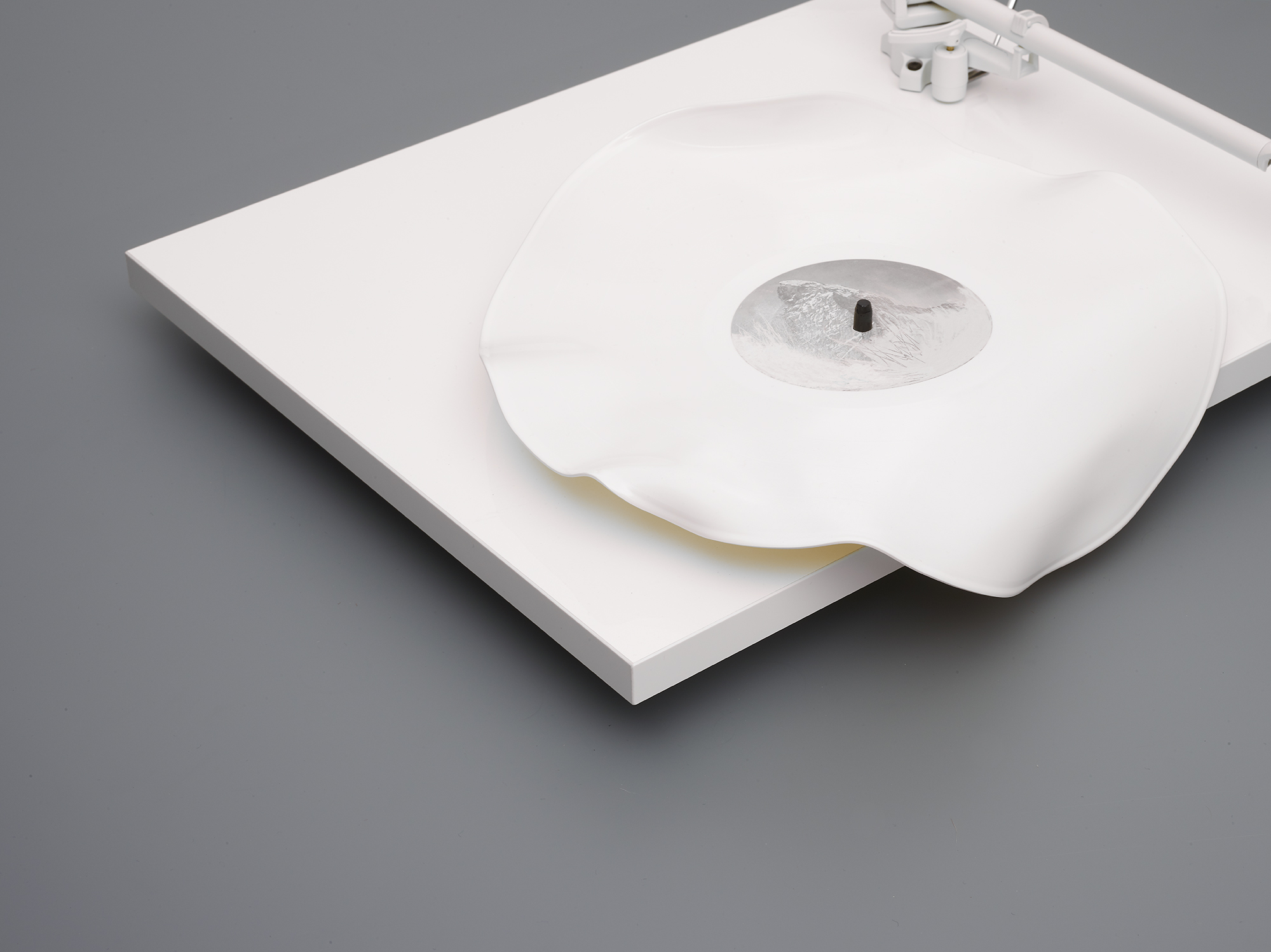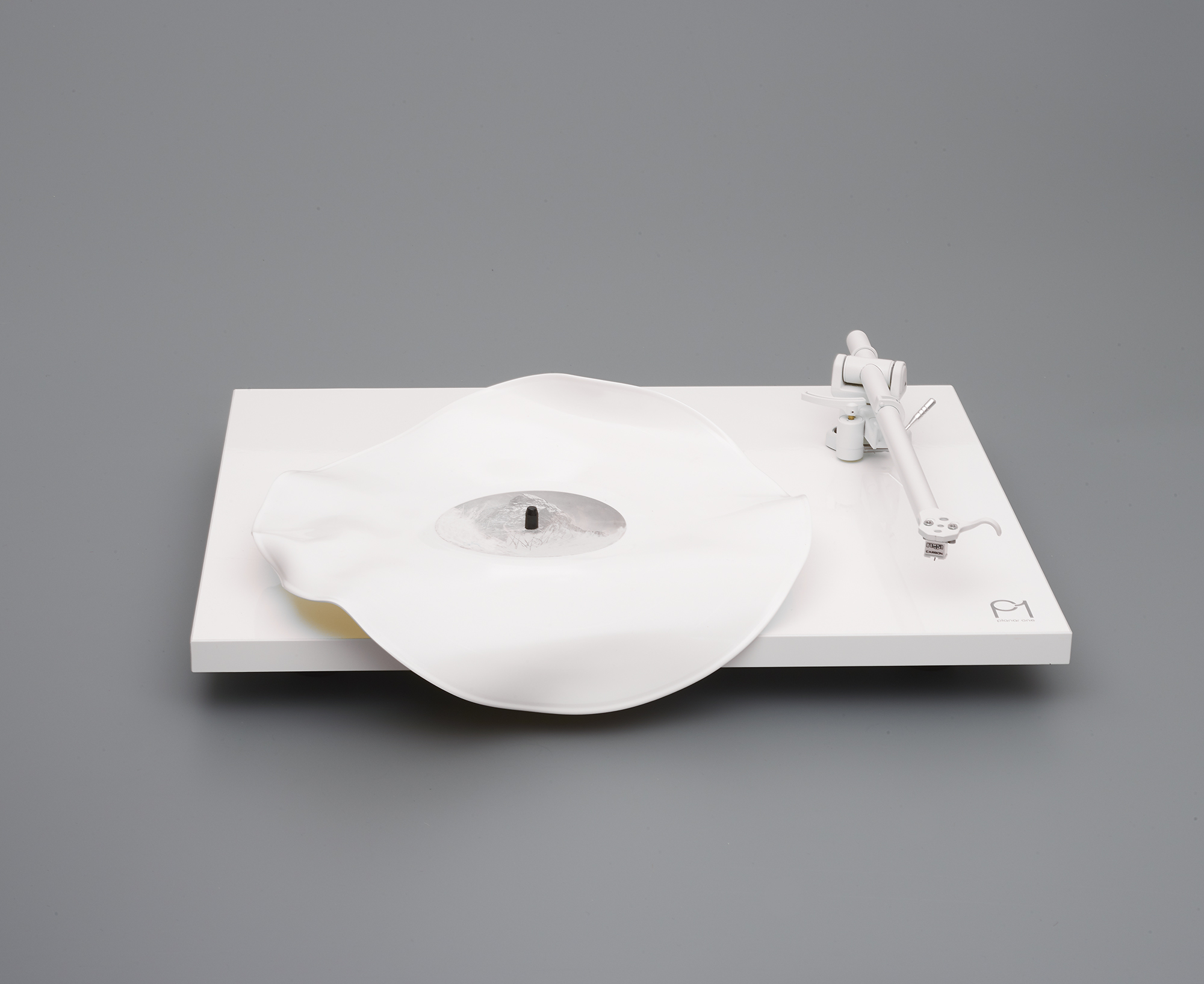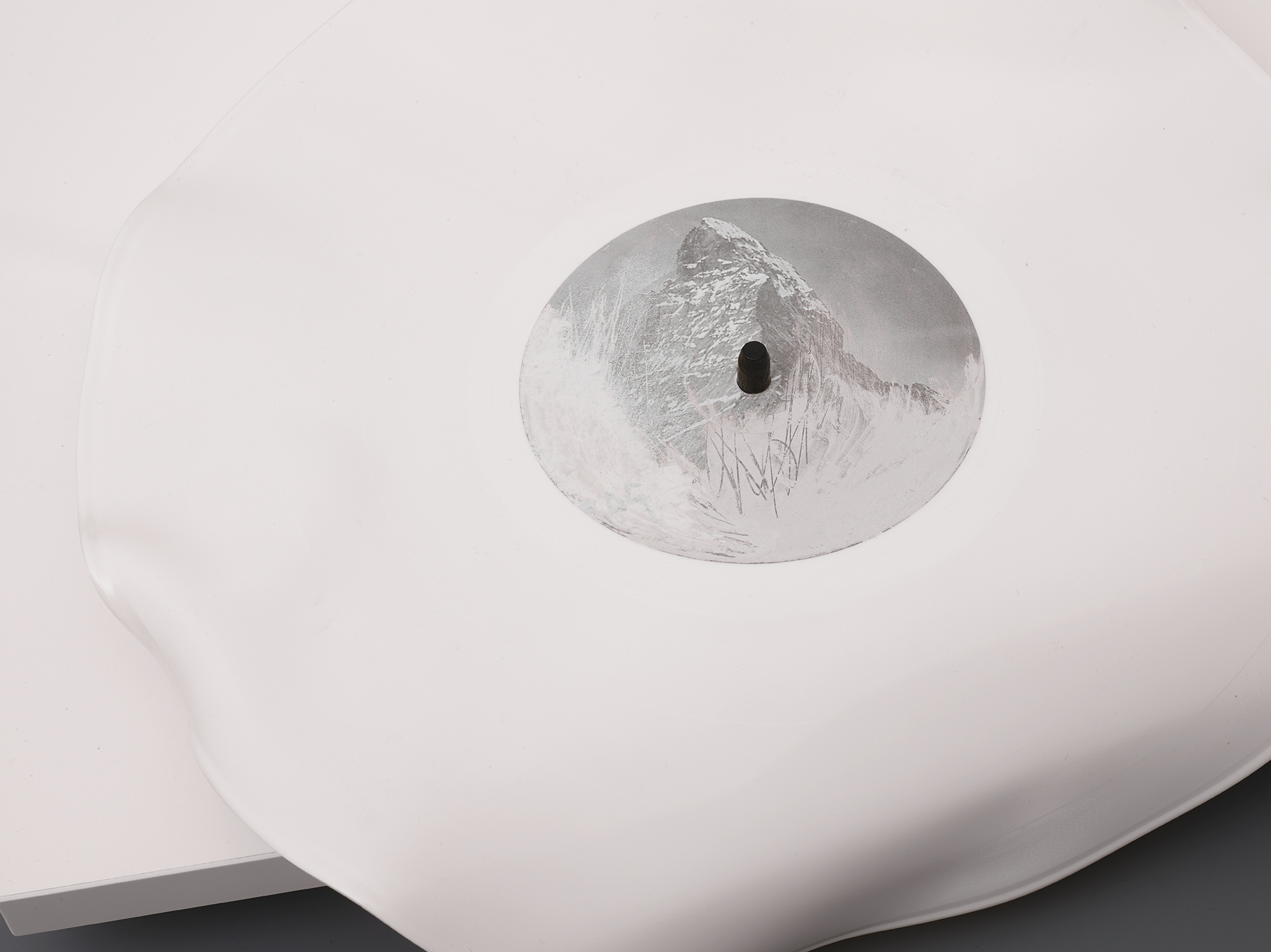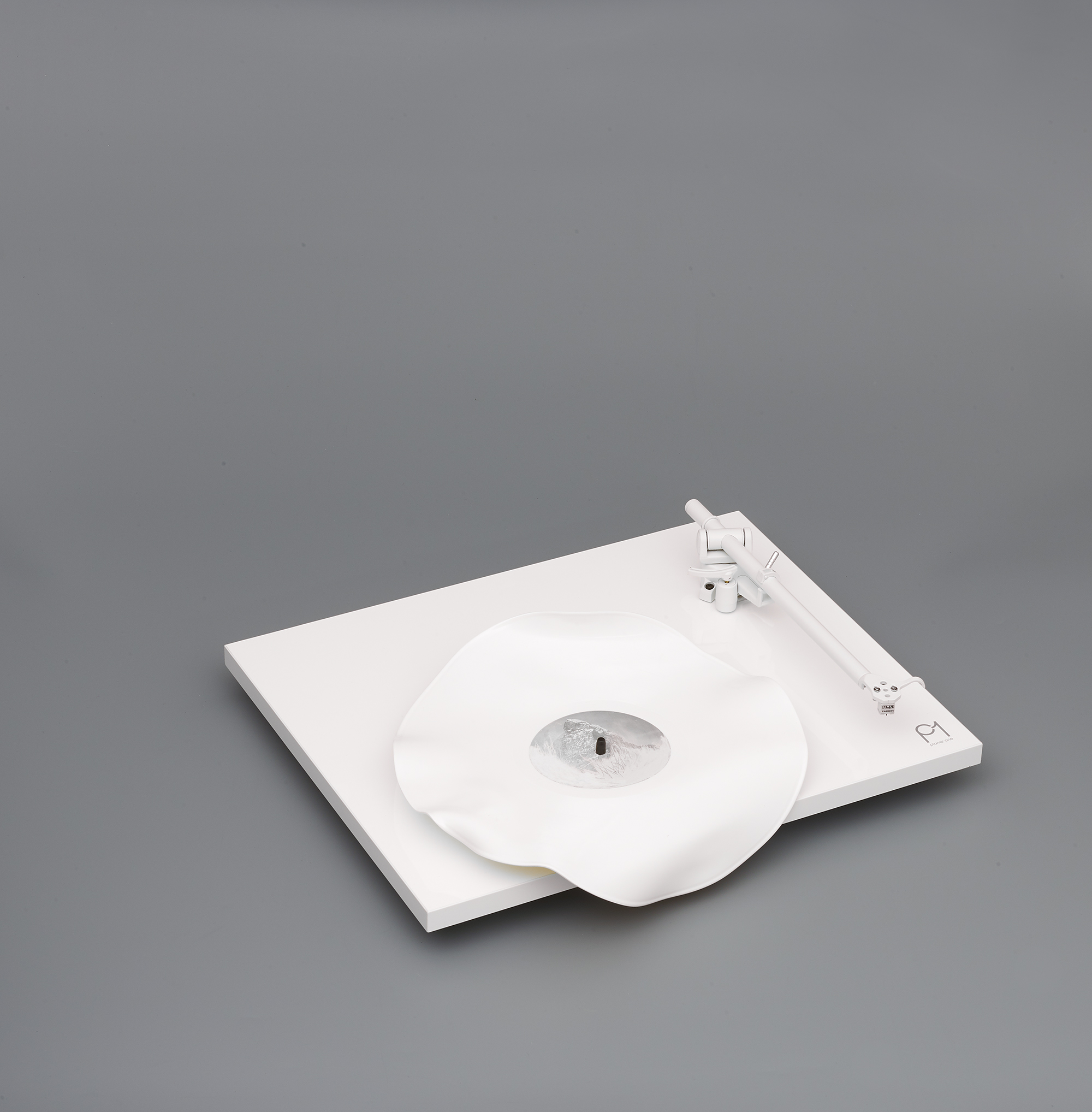 Add to wishlist
4. Alison Goldfrapp
Melt Mountain
Signed
45 x 40 x 6 cm.
Special edition felt mountain white vinyl, label hand painted with gouache and turntable
Created in 2020
Please note the turntable is not able to play records.
ESTIMATE
---
£500 - 1,000
View shipping costs
Notes
---
Alison Goldfrap is a British-based artist and musician.
Alison studied fine art at Middlesex University – her degree show involved milking a cow whilst yodelling in a turquoise satin frock – before embarking on a musical career that has continued to involve art practice at its core. Fine art, music, fashion, performance art and photography have been enduring work modes throughout a 30- plus year career which to date is most noted for multi-platinum band Goldfrapp. In 2016, the Guardian wrote: "Goldfrapp became the most visual of music acts, fuelled by the inventiveness of its frontwoman". Recently Alison has progressed through the medium of photography to a current art practice that interrogates the boundaries of painting, drawing and photograph. Alison frequently looks to the natural world to inform her process. Increasingly she sees geology as a guiding structure and is drawn to exploring a sliding spectrum between vegetative, animal and manufactured worlds. Across music and art her work blends genres and persistently delves towards 'other conscious' domains. Key themes include sexuality, the surreal, mythical space and the sublime.

Musical Career
Her first professional singing role was with the British Arts Council who funded her to perform with the Catherine Massin Dance company touring the Netherlands, Belgium and Switzerland over a two-year period. She went on to tour with Tricky in 1996-97 prior to being introduced to Will Gregory in 1998 after he heard her first iteration of the song Human. Together they formed Goldfrapp in 1999. Goldfrapp has produced 7 studio albums and their music has won an Ivan Novello award, and has been nominated for four Grammy's, and the Mercury Prize. All songs are composed and produced by Alison and Will, with Alison also writing the lyrics and developing the visual identity. Alison has said that she sees music as a visual practice.

Performance Art and Fashion
Alison is noted for driving all aspects of her musical performances including set, costumes and graphics. She has been a sustaining force across the visual worlds of music and fashion including being a well-documented inspiration for Alexander McQueen, Madonna and Lady Gaga. For each Goldfrapp album Alison has generated a distinctive look to accompany the expansive musical genres the band has covered, earning Alison titles such as 'gold chameleon' (Independent) and 'the pop Cindy Sherman' (Financial Times). Alison has worked with numerous fashion houses including Gucci, Victor and Rolf, Hussein Chalayan and Mulberry; has been photographed by Mario Testino for Vogue UK; and collaborated with Serge Leblon and the late Cathy Edwards for the artwork around Goldfrapp's Seventh Tree. In 2019 obituaries for Terry De Havilland, Alison was noted alongside David Bowie, Cher and Kate Moss for popularising his shoe designs.

Fine Art
Goldfrapp's first album, Mercury Prize nominated Felt Mountain, included a cover by Alison that in 2018 was chosen to represent the year 2000 for most iconic album artworks of all time (1949-2017) by the 'Best Album Awards'. In their remarks, the jury stated: "Alison Goldfrapp ... approaches her work as one single creative project, with the artwork, live performance, videos and costumes all deeply entwined. Her repertoire conveys an ethereal, sensual, highly theatrical persona." From her East London studio, she has more recently returned to her fine arts roots now working in hybrids of drawing, painting and collage that are deeply influenced by the natural world. The first of these works is now with London gallery Studio Voltaire and she is currently working towards her first solo show. In 2013 Alison was chosen as the first 'Performer as Curator' for The Lowry, Salford for her "remarkable synthesis of music and visual imagery". From the Lowry website: "Goldfrapp's enduring fascination with the darker side of fairy tales and folklore was laid bare in paintings, drawings, photographs, film, sculpture and more from collections around the world. Her reputation for spell- binding live performances and extraordinary visual imagery in her videos and album artwork made Alison Goldfrapp's unconventional and revealing exhibition a must-see." In 2020, Alison is a judge for the 2020 John Moore's painting prize. Winners of the prize include David Hockney, Rose Wiley and Peter Doig. Previous judges include Patrick Heron, Germaine Greer, Sir Peter Blake, Jarvis Cocker and Tracey Emin.
Please note the turntable is not able to play records.