Studio Sale | Rachel McDonnell
22 FEB 2021 12:00 AM - 16 MAR 2021 7:00 PM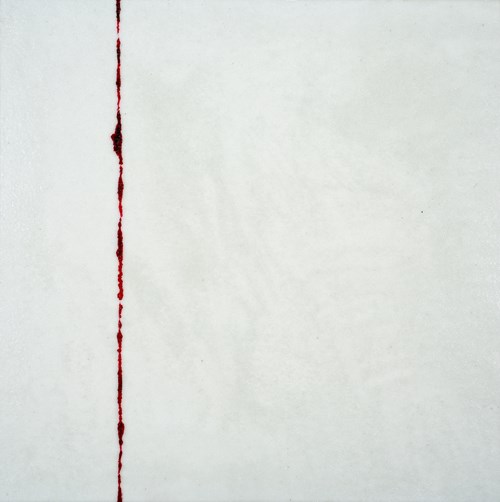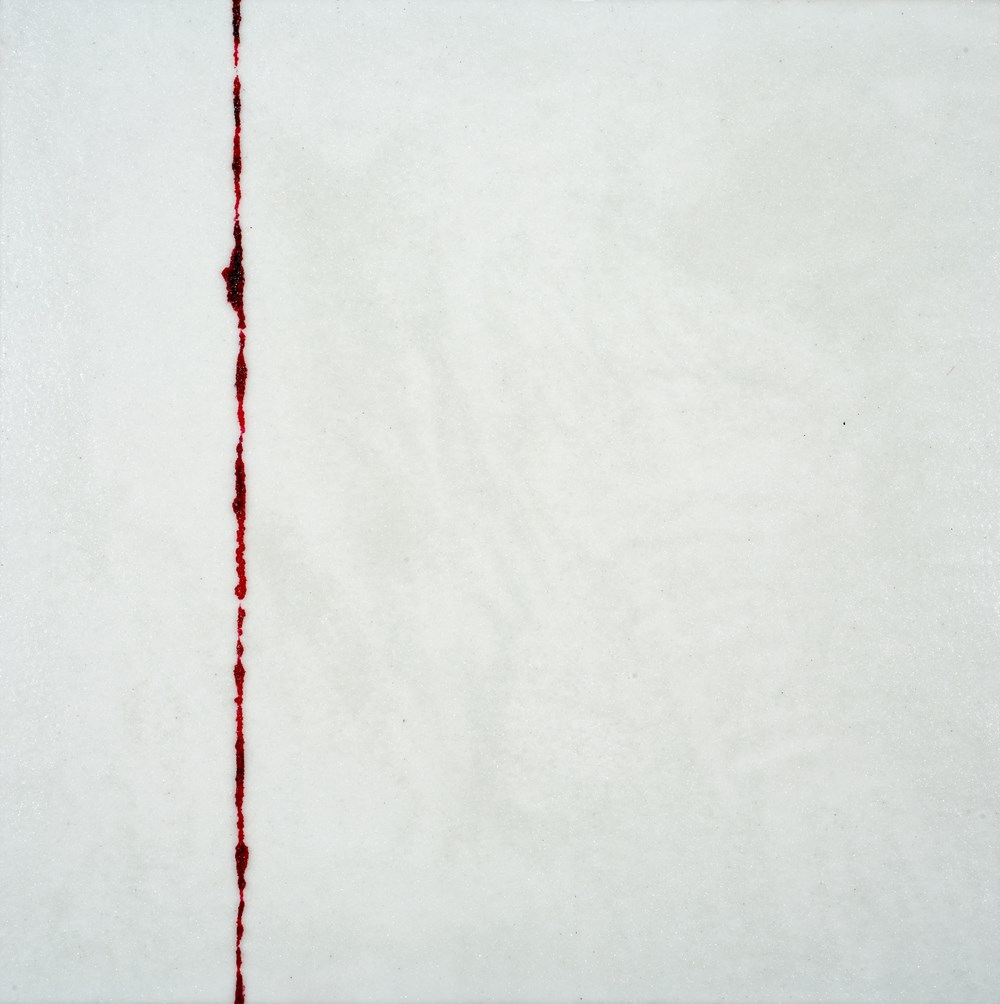 23. Rachel McDonnell
Line In the Snow
Signed (on reverse)
Mixed media on canvas
60 x 60 cm.
Created in 2009
This work is unframed
ESTIMATE
£400 - 600
View shipping estimates
This auction has now ended.
Notes
"When blood falls on snow, it freezes, and remains bright red, rather than drying and turning brown. This piece is musing on ethnic and religious conflict, particularly in the former Yugoslavia, and the way in which ancient (and to some degree invented) differences and conflicts remain fresh in the mind, and that the only way to move forward in such conflicts is perhaps to draw a line in the sand (or snow)." - Rachel McDonnell, 2021
Accolades

Education: Foundation, Art and Design, City and Guilds of London Art School. BA, Philosophy, Politics and Economics, St. Anne's College, Oxford.
Solo Exhibitions: Menier Gallery, London, 2012. James Wray & Co, Belfast, 2009. 54 The Gallery, Shepherd Market, London, 2008. 54 The Gallery, Shepherd Market, London, 2006. Bell Gallery, Belfast, 2005. The Mill Gallery, Lyme Regis, 2004
Group Exhibitions: RA Summer Exhibition 2016, 2019. RWA Open, Bristol, 2015, 2016, 2017, 2019
Awards and Prizes: National Open Art Prize. Winner of the Be Smart About Art Award. Shortlisted for: Sunny Art Prize, BEEP painting prize, Bath Art Prize, Black Swan Open, Wells Art Contemporary and Derwent Art Prize.
Rachel is a part of the Walking the Land artists' collective and RWA Artist Network.
Recommended for You