The Autumn Auction 2020
10 DEC 2020 7:00 PM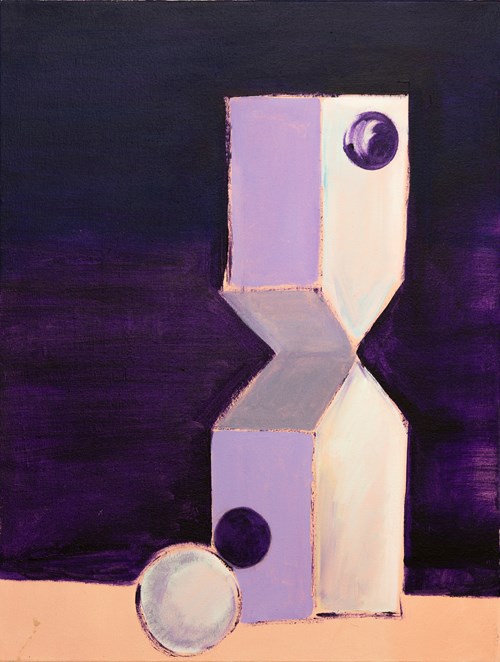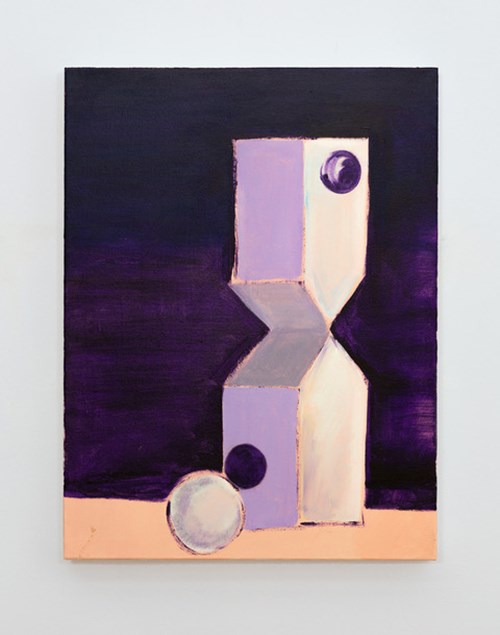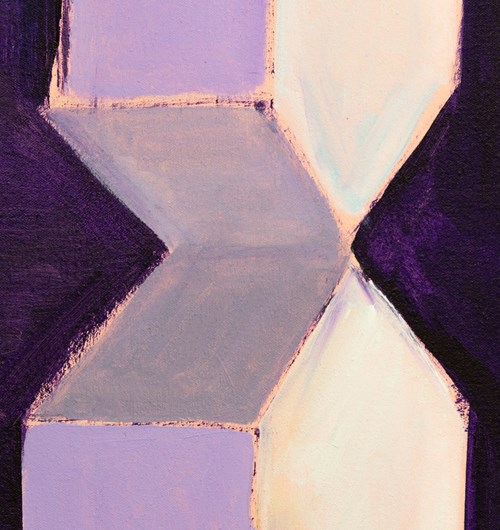 13. Scott McCracken
Checkpointer
Signed, titled and dated (on the reverse)
Acrylic on canvas
60 x 45 cm.
Created in 2019
ESTIMATE
£1,200 - 1,800
View shipping estimates
Notes
"Scott McCracken's recent paintings feel like lessons in building and articulating space, there's a sense of underlying constructions that come to the fore along with a sharp defined sense of colour. Ellipses and cones appear to build out of the picture plane - there is a sense of suspense at work. We are already looking at a kind of gathering, these are paintings that 'bring things together'.
Scott is able to stage, and then lay out, his painterly dramas within a shared sense of painting but in a logical way that carefully breaks with any shared direction, either historical or contemporary. Boxes, tables, board games: diagrams and objects interchange. At a certain point, having come to terms with the second order flatness that still somehow guarantees current approaches to painting, he turns the volume up. Each painting strikes like a perfect hand in a game of cards, like a great run in a game of pool or a throw of darts. The breath-taking moment, one on which everything can turn, is coupled with participation in ongoing sense of normality.
The domesticity of still life is the ruling genre that these suddenly unfamiliar paintings re-create – they grow from a sense of home but at some point are spurred to accelerate away to new dimensions. That this new artistic adventure takes place as a dissimulated event makes it into a kind of game, a form of play that can somehow include a sense of resistance and accusation. They are a gamble in which differences and contradictions become juggled like the painter's spheres and cones – shapes that wrestle flatness into pictorial volume – a gamble that compels further looking and thought, that catches and traps us into a moment of startling solitude. These paintings catch us out, throw us a ball to catch, alone. They reveal to us the bearings that they take away."
Phil King, 2020, Turps Magazine Editor and Course Mentor
Accolades
2009 BA Painting, Edinburgh College of Art
2011 MFA Painting, Edinburgh College of Art
2017 Turps Studio Programme
Selected Group Exhibitions
2020 Then & Now, Terrace Gallery, London. 2020 Contemporary British Painting Prize, ASC Gallery, London. 2019 Contemporary British Painting Prize, Huddersfield Art Gallery, Huddersfield. 2019 Indoor Voices, Greystone Industries, Wickham Market. 2019 The Inhuman/difficult transition, Thames-Side Studios Gallery, London. 2019 Creekside Open 2019, APT Gallery, London. 2018 C'est de la Peinture, Bankley Studios & Gallery, Manchester.
Selected Solo Exhibitions
2018 Sidesplit, Borough Road Gallery, London. 2017 Big Crunch, Darbyshire Ltd., London
Awards
2019 Shortlisted for Contemporary British Painting Prize
2017 Darbyshire Prize for Emerging Art
Recommended for You