The Autumn Auction 2020
10 DEC 2020 7:00 PM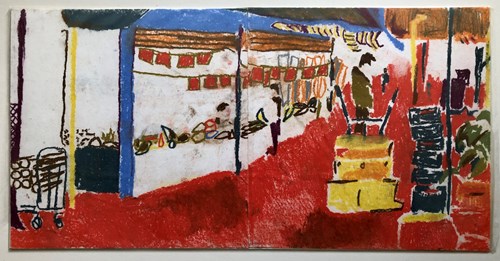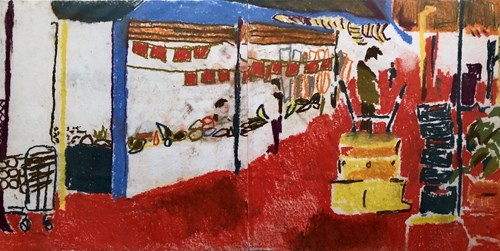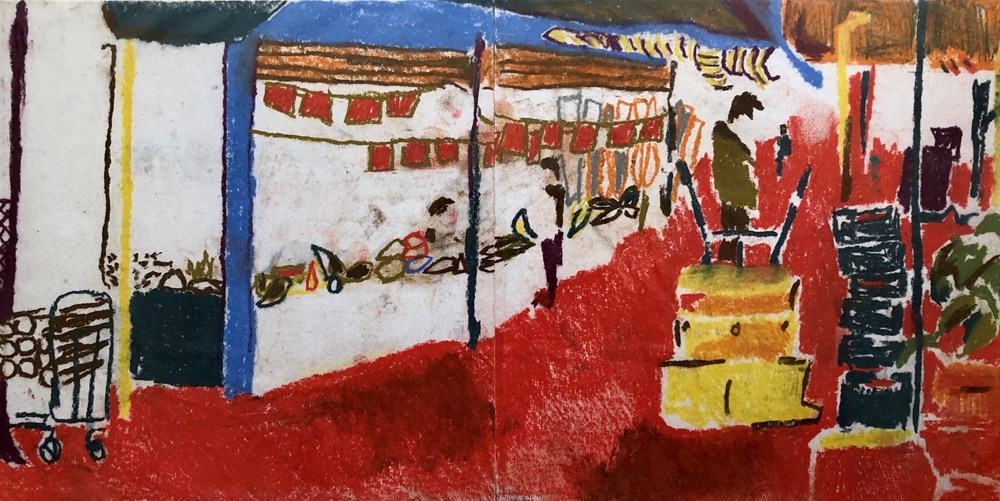 10. Christabel Forbes
Dalston Market Red
Signature (on the front) and signed and dated (on the reverse).
Soft pastel on paper
50 x 25 cm.
Created in 2015
ESTIMATE
£320 - 480
View shipping estimates
Notes
The scene of traders and shoppers in Dalston Market, East London provides a rich subject for the artist to capture in vibrant pastels.
"Drawing from London city scenes in my sketchbook, this artwork was one of the first made using colour as a practicing artist. Guided by Henry Matisse, Red Dalston Market helped me find a new exciting path into the world of colour."
Christabel's practice is concerned with capturing the essence of place. Her particular route to artistic expression has been through learning to observe a scene, to record its basic elements, and then to recreate it imaginatively. She is drawn to places that are familiar to her and is interesting in retelling the story of that place through colour and line.
Artists Grayson Perry and Mama Anderson are sources of inspiration for Christabel as well as earlier painters such as Matisse and Vuillard. Christabel collects visual stimulus from everyday observation, from museums and by working from imagination. Her work can be characterised by its spontaneity and playfulness.
Accolades
Education: Fine Art, Falmouth University, in 2015 she gained a place on the Drawing Year at the Royal Drawing School.
Selected exhibitions: New Tutor Exhibition, West Dean College, Chichester, 2020. How Trees Talk, Coombe Farm Studio, Devon, 2019. Provence and Beyond, Blue Shop Cottage, Camberwell, London, 2019. Educational Platform, Prince and Patron, Buckingham Palace, London, 2018. Draw, Mandwell's Gallery, Norwich, 2018.
Recommended for You