The Autumn Auction 2020
10 DEC 2020 7:00 PM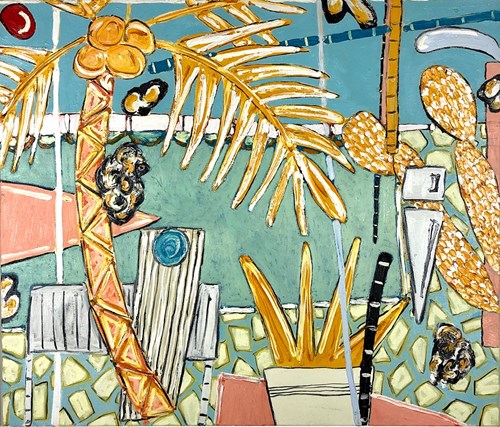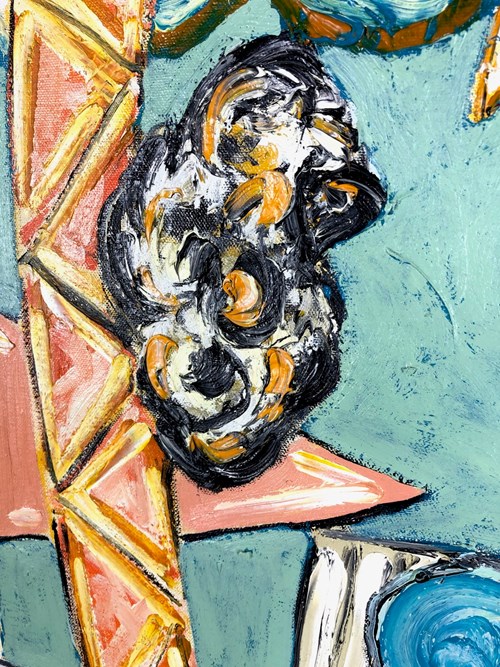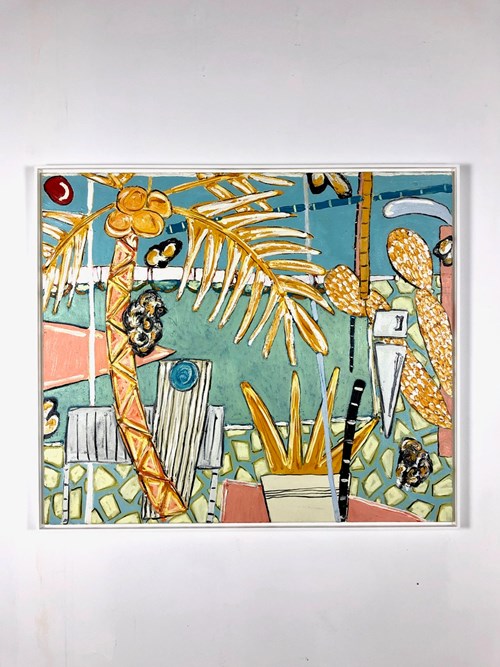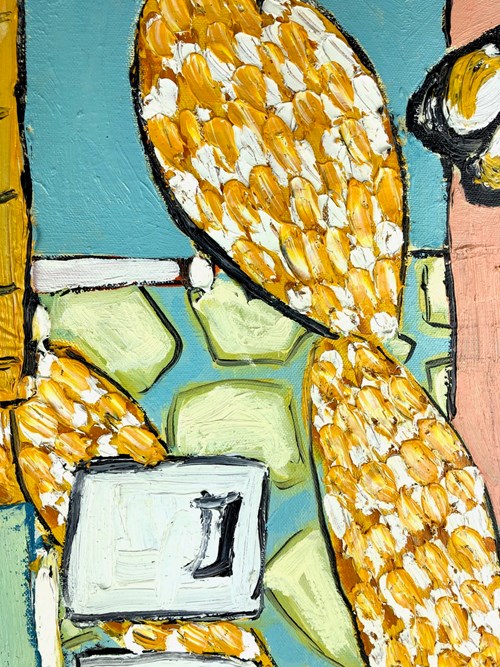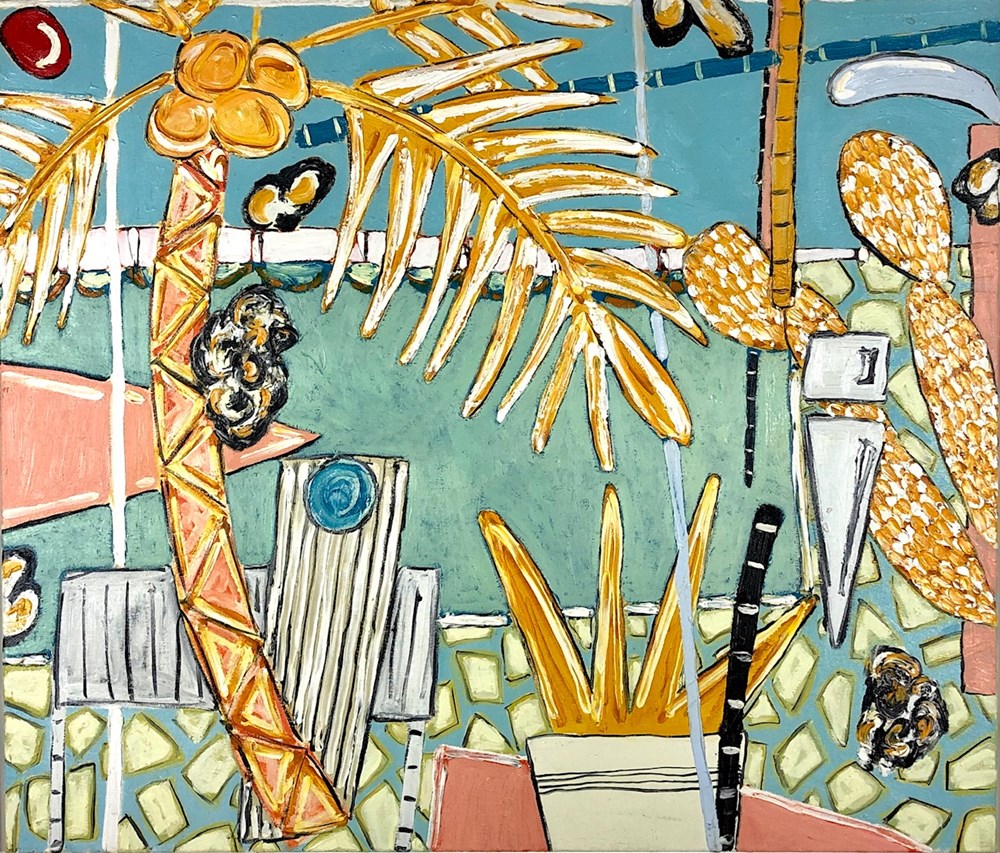 63. Alec Cumming
Hazy Pool Day
Signed dated and titled (on the reverse)
Oil on canvas
92 x 107 cm.
Created 2019
ESTIMATE
£2,500 - 3,900
View shipping estimates
Notes
Hazy Pool Day is the memory of a day spent in white hot heat. Fragments of the scene are recalled in a dynamic composition of palm trees over head, the angular patterns of stone terrace and the cooling balm of the blue water. Alec Cumming's inspiration for this work was Limassol in Cyprus.
Alec's influences are global; "Having spent several years working and living in New Delhi, I now spend time considering influences in different locations such as California and Sri Lanka. Currently settled back in UK, I find myself considering the visual stimulus discovered in India and my travels since then. The staggeringly different forms of visual stimuli and locations play out on canvas. Questions such as how this imagery translates into a 'pan global 'vocabulary become intriguing. I mix together experiences of Western/Eastern influence and this back and forth nature of discussion plays out on the surface of the canvas which create both imagined and real moments."
Alec's carefully composed works are a synthesis of his experiences. He explains, "the paintings may suggest spaces known, fabrics, an interesting space between buildings seen whilst walking in the street, a moment glimpsed whilst laying poolside, or even a collection of observed objects like tyres stacked on the road or a table laden with drinks. I see this as that funny thing the brain does when the eye invites you to linger for a moment, focusing on a single point of reference consciously or sub consciously. "
"Many of these important elements are enhanced by a desire to explore the way light enhances compositions. This bright harsh light is what makes colours pop and resonate and creates a sensation of a shimmering haze that I want my paintings to have. This of kind painting allows me the pleasure of observing the world and translating it into my own creations."
Accolades
Recent Solo Exhibitions: Perfect Adventures, The Edit Gallery, Limassol, Cyprus, 2019. Things Apart, an exploration of material memory, The South Asia Collection, Norwich, 2018. Dialogues with India, Dove Street Residency, Norwich, 2017. Stripped Bare, The Stainless Gallery, New Delhi, India, 2017. Provenance Norwich, The Crypt Gallery, Norwich School, Norwich. Art & Soul , Bang & Olufson, Norwich, 2015
Recent Group Exhibitions: Curated For Covid, Online Submission Show, May 2020. Another one, The Edit Gallery, Limassol, Cyprus, 2019.
Recommended for You