The Autumn Auction 2020
10 DEC 2020 7:00 PM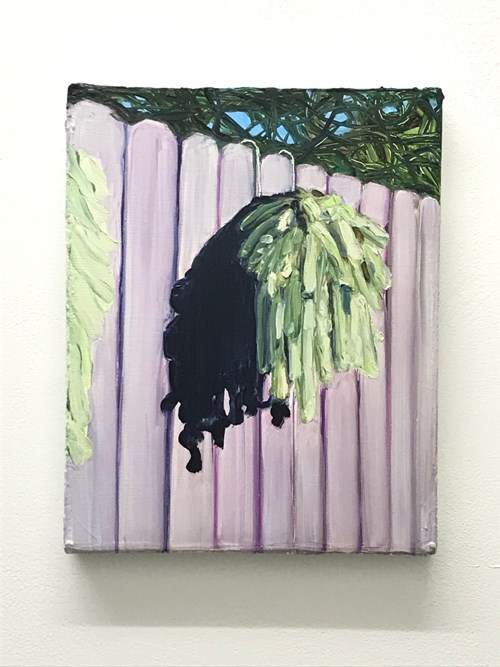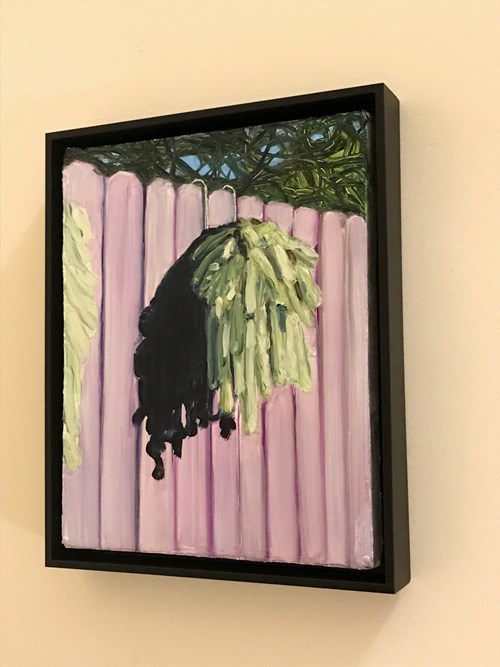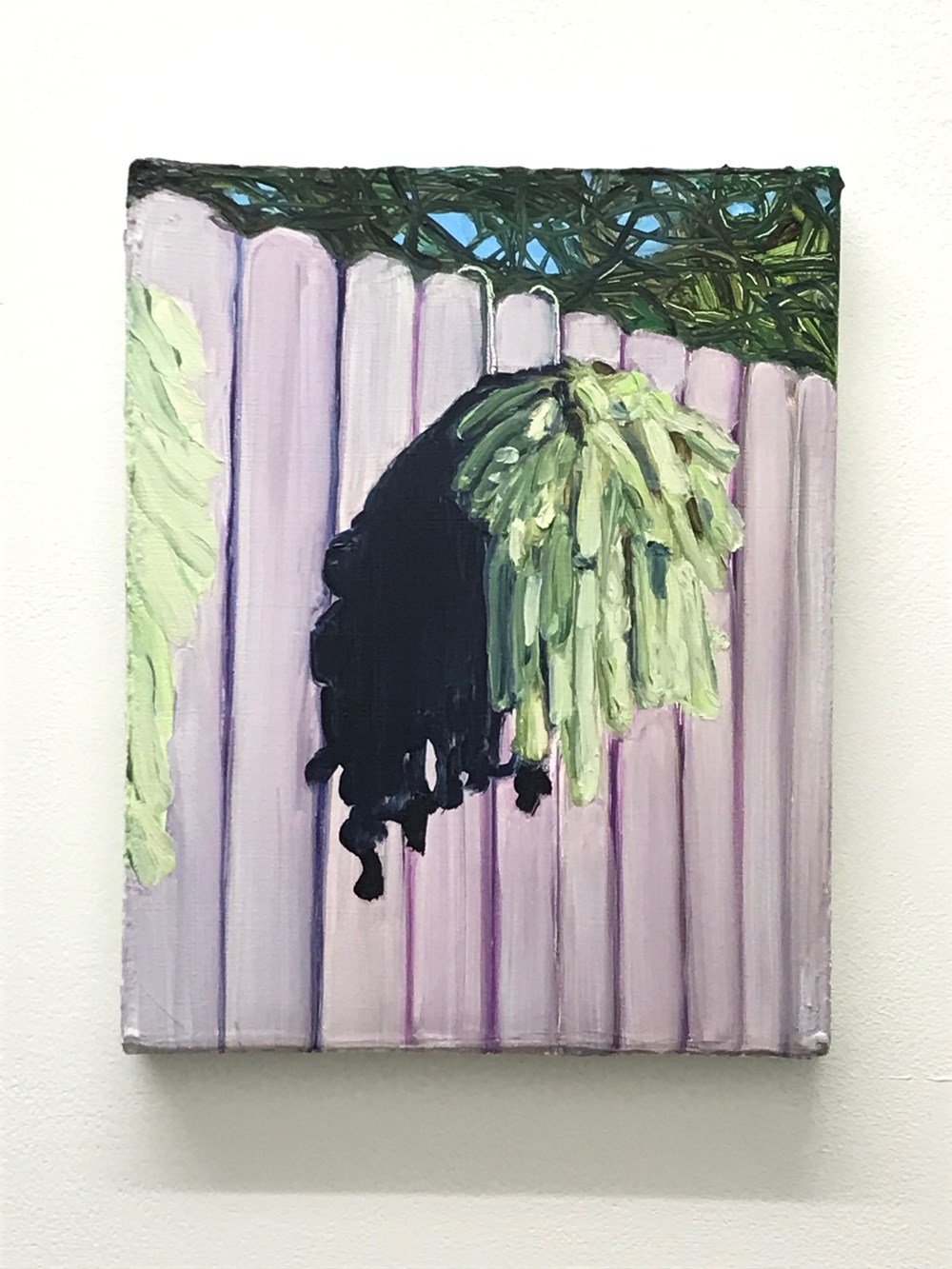 64. Julie Caves
Burro's Shadow
Signed (on the reverse)
Oil on stretched canvas
25 x 20 cm.
Painted in 2020
ESTIMATE
£350 - 950
View shipping estimates
Notes
"I painted this after a trip to Southern California. The sun is very bright there and the shadows are rich and dark. The sun-bleached wooden fence in the back garden looked a bit violet in the sunshine and the pale, fragile Burro's Tail succulent was an interesting shape. The title also makes me think it could be the title of a fairy tail."
Julie Caves is interested in sunlight, creating painterly space, and perceptual ambiguity. When not painting sunshine or distance, she paints objects that are not easily identified. The ambiguity of seeing just a part of something or a group of unspecific objects means the viewer isn't sure what it is they are seeing and their brain has to try to figure it out, drawing from all their past experiences of seeing things. One person will see folds of cloth across a body and another will see rolling hills in a landscape. Each viewer chooses the meaning and completes the painting in a way unique to them.
Accolades
MA, Camberwell College of Art. MA, Turps Art School.
Awards: Delphian Prize, Shortlisted, 2019. Exceptional Award, Shortlisted, 2019.
Upcoming solo exhibition: Stone Space Gallery, East London, 2021.
Recommended for You