The Autumn Auction 2020
10 DEC 2020 7:00 PM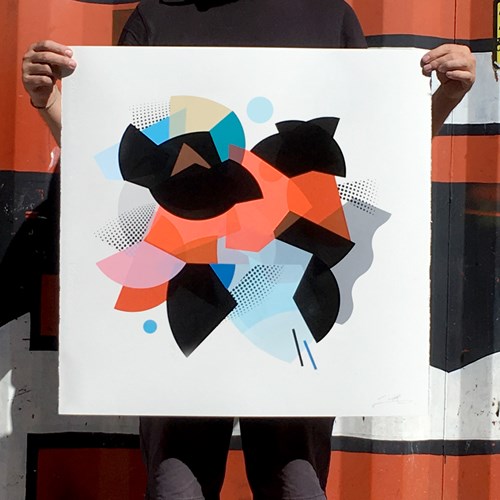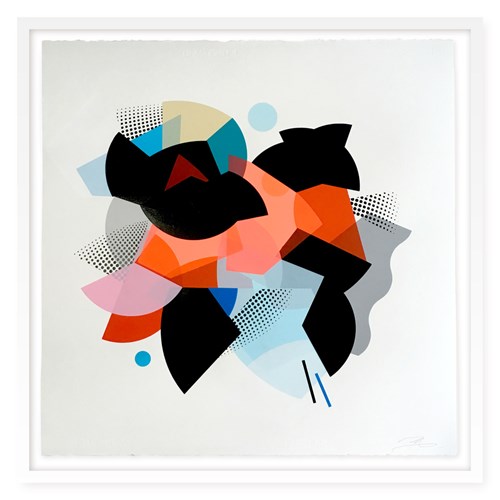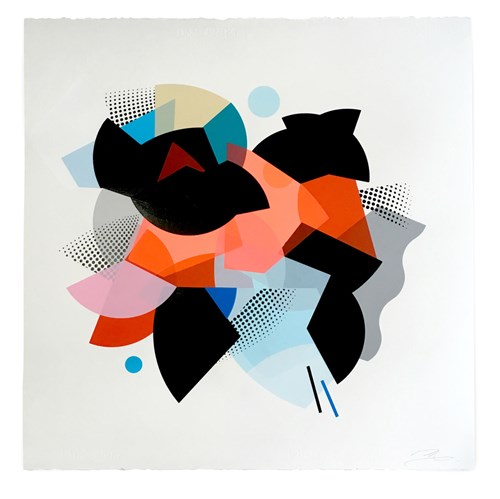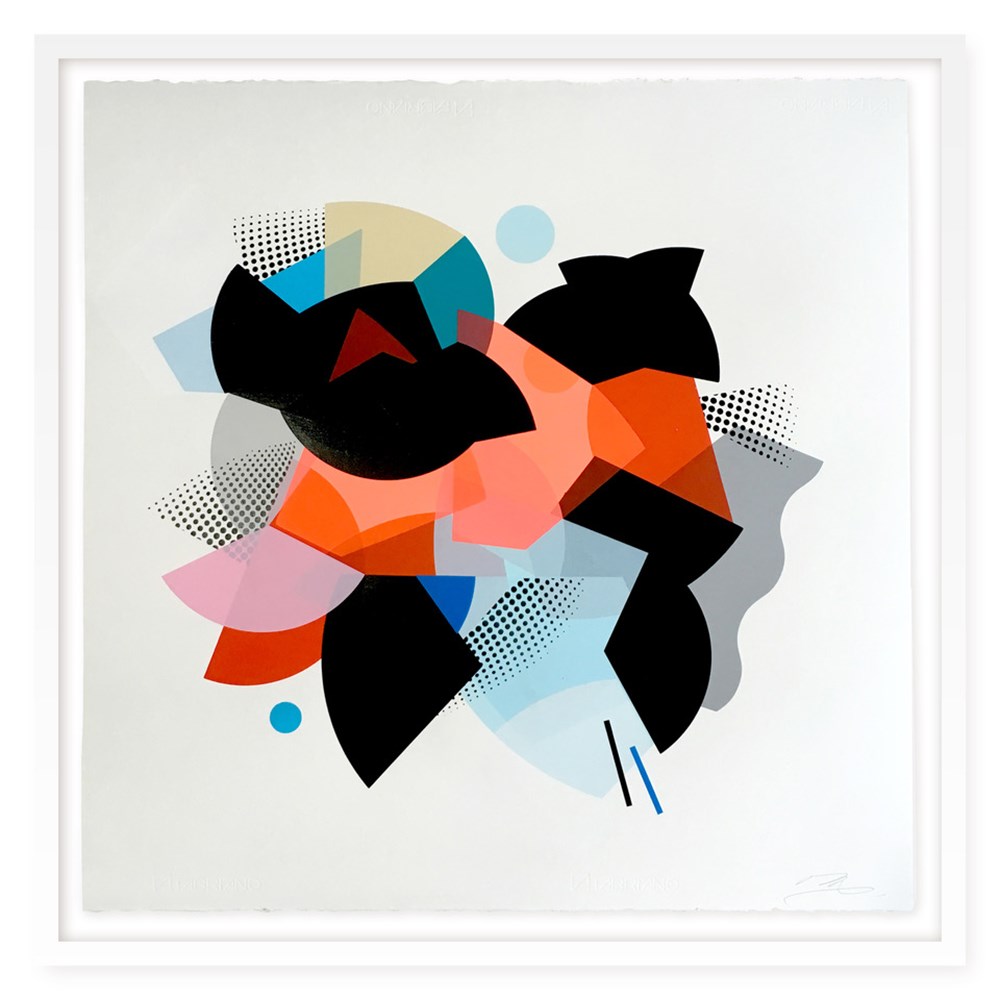 60. Mark McClure
Pink Skirmish II
Unique serigraph on Fabriano Rosaspina 285gsm cotton rag paper
70 x 70 cm.
Created in 2020
ESTIMATE
£800 - 1,200
View shipping estimates
Notes
"Pink Skirmish II was created on a screen print bed - using a set of shapes on a screen print screen which is then used to 'paint' - in a loose, freestyle process. The piece is unique - and akin to a painting on paper. This work has up to about 75 hits of ink – made by single shapes being added one at a time to build up the layers and texture." - Mark McClure, 2020.
Mark McClure embraces bespoke surface design alongside public art, sculpture and gallery works, all in his trademark geometric style. The resulting works build on the idea of a graphic landscape - drawing on the structural shapes of the built environment and combine them with graphic motifs such as signage, letterforms, chevrons and other markings - resulting in a distilled visual language.
Artworks created with this palette of shapes and motifs reflect the architecture and shapes of the spaces they inhabit - and murals complement the shapes that inspire them.
Mark has exhibited widely both in the UK and Internationally.
Recommended for You