The Autumn Auction 2020
10 DEC 2020 7:00 PM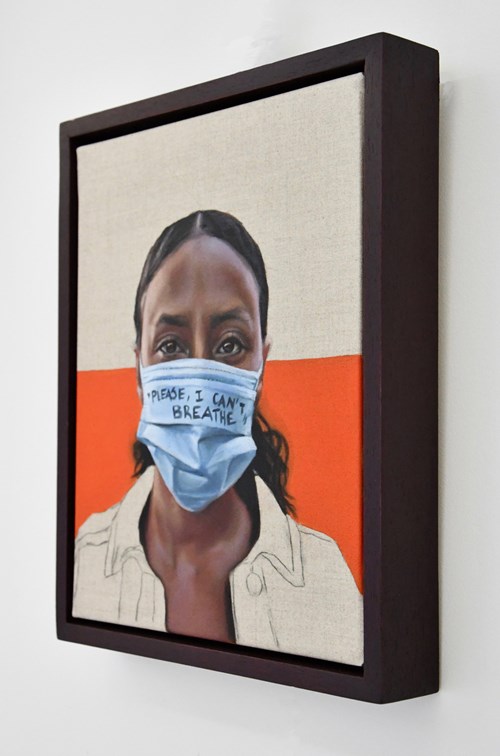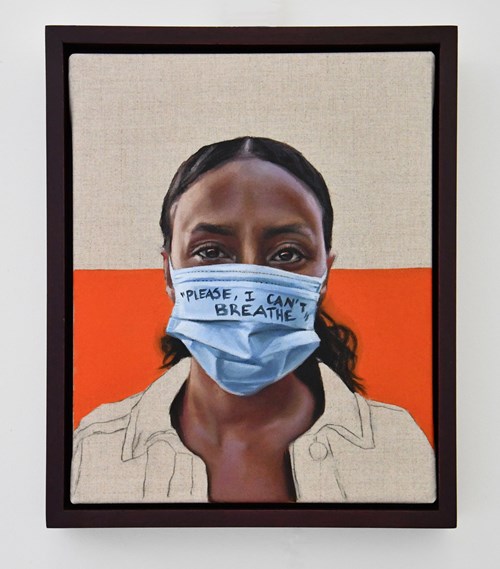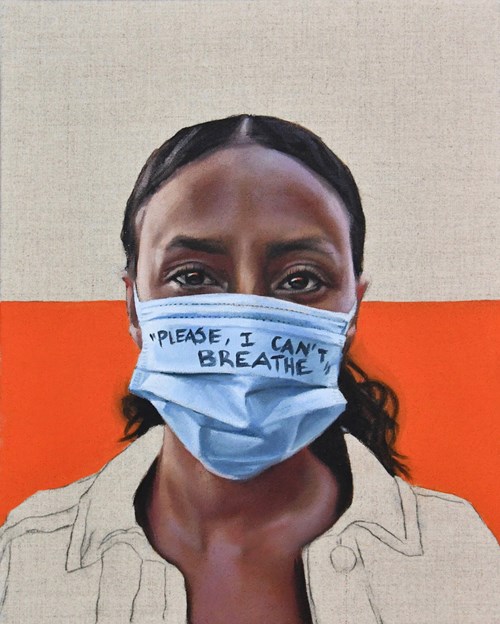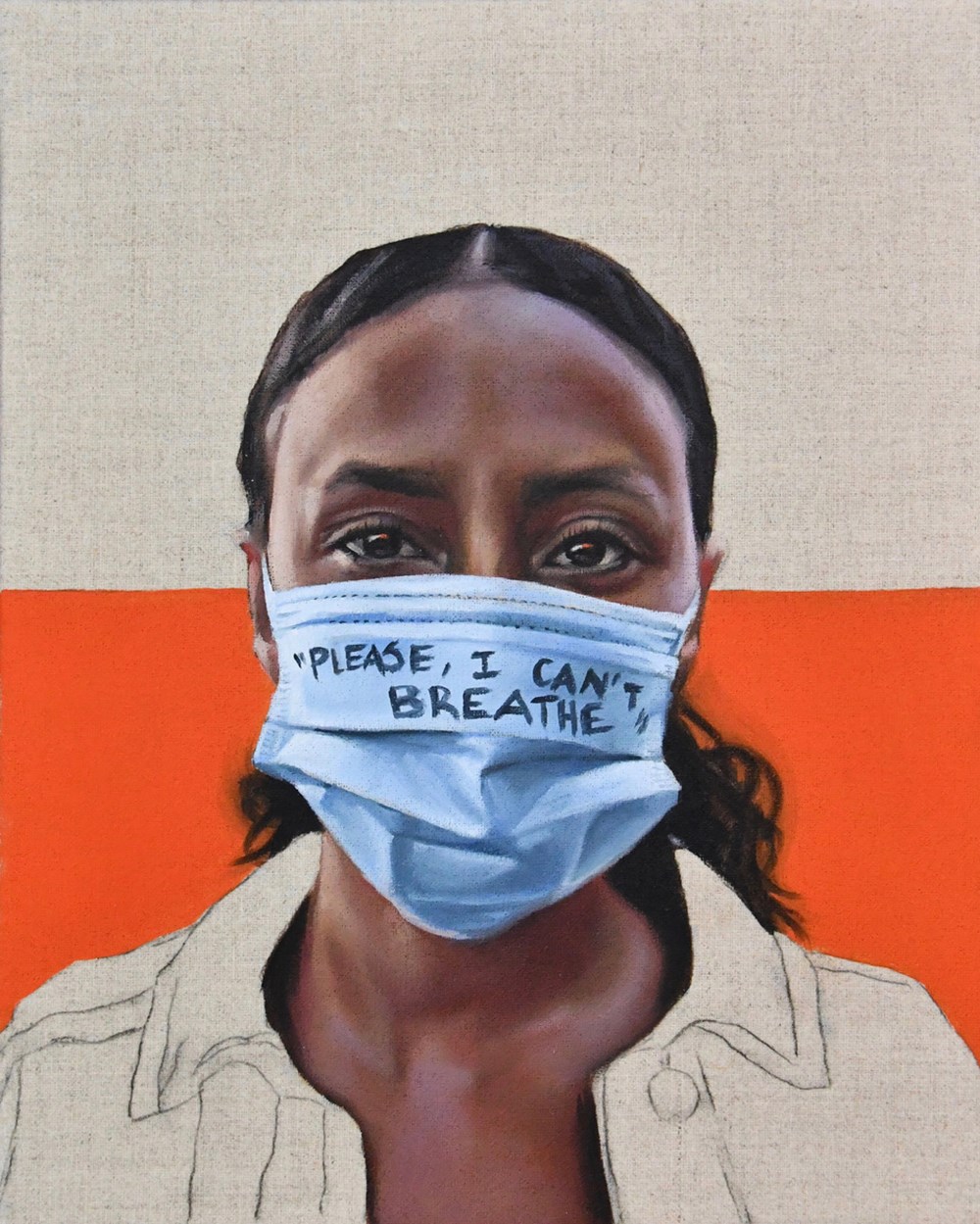 49. Julia Hall
Please
Signed and dated (on the reverse)
Oil paint on clear primed linen canvas
30 x 24 cm.
Created May 2020
ESTIMATE
£650 - 1,000
View shipping estimates
Notes
"Please was part of a series of work I made in response to the Covid-19 crisis, and created in the same style as my 2018 'If Not Now' project. As soon as the UK went into lockdown, I knew that as an artist I had to document in some way the extraordinary time we were living through. A period of 8 which weeks culminated in the Black Lives Matter protests. This image dramatically captured both events."
Through her figurative paintings, UK-based artist Julia Hall addresses multi-layered subjects and engages with social issues from representations of gender to the onslaught of news in our daily lives.
In 2018, the artist's series If Not Now saw her create a painting every week for a year that reflected the news stories of the time, from the rogue drone sightings that closed London's Gatwick Airport to Florida student Emma Gonzalez's impassioned speech at a gun control rally in the USA. Created in response to the frenetic media onslaught in contemporary society, the slow, rigorous layering of oil paint gives longevity to otherwise fleeting events. The works combine precise attention to detail in oil with outlines in charcoal.
Hall's approach to the figure celebrates the individuality of each of her subjects and her portraits range from tender representations of childhood to depictions of elderly friends visiting a museum. She captures unspectacular, unguarded snapshots of everyday life, preserving these moments in candid oil compositions.
Accolades
Education: Figurative and portraiture education at the New York Academy of Art and the Grand Central Academy, New York.
Porthmeor Programme, St Ives School of Painting.
Exhibitions: RA Summer Exhibition, the Society of Women Artists Exhibition. Solo show 'If Not Now', 2018.
Recommended for You