The Autumn Auction 2020
10 DEC 2020 7:00 PM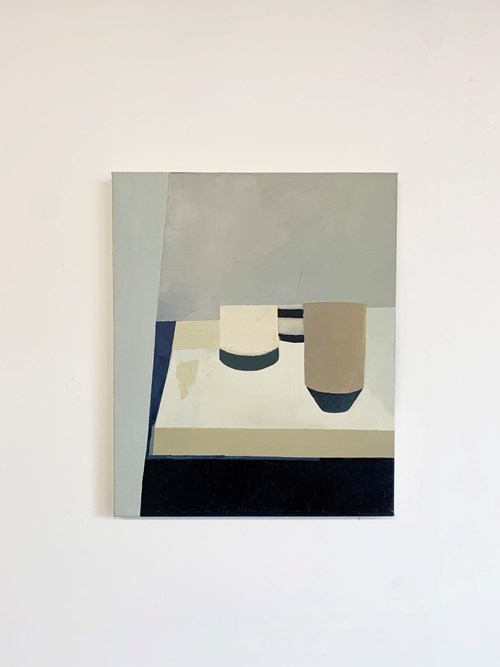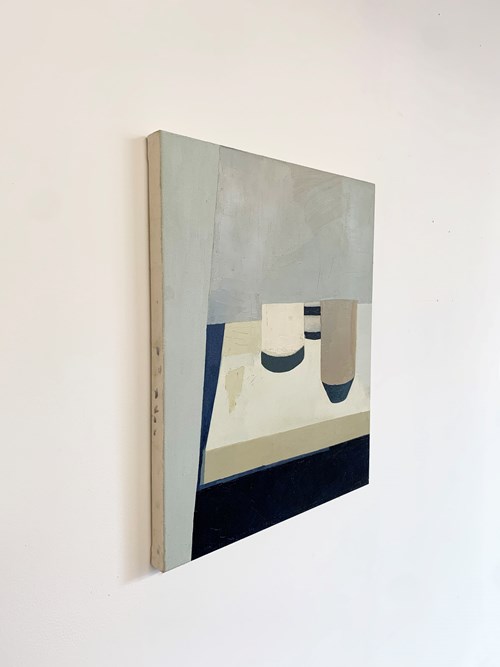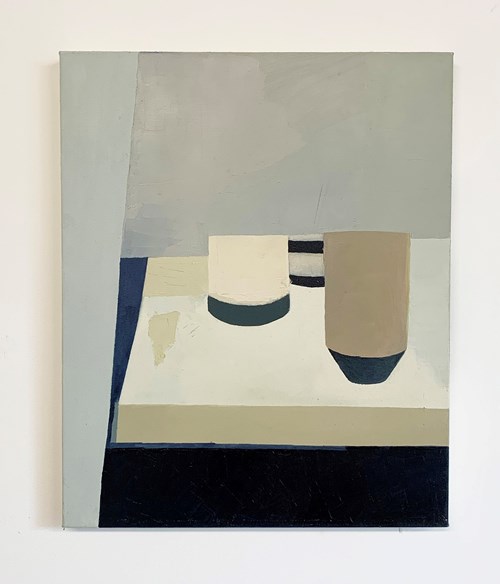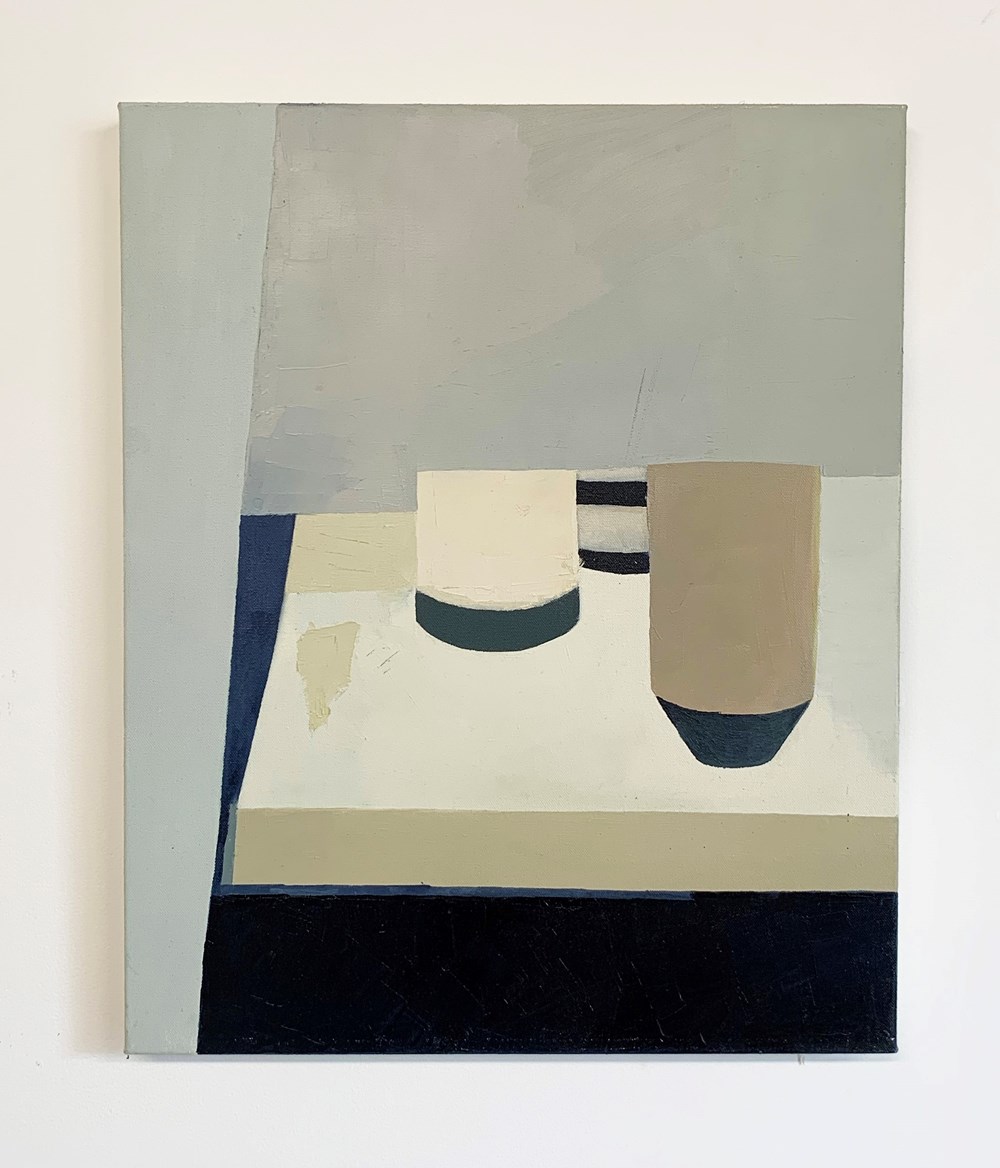 6. Catherine Repko
Chambers Road
Signed, dated and titled "Chambers Road REPKO 2020" (on the reverse)
Oil on canvas
Artwork Dimensions: 55 x 45 cm.
Painted in 2020
ESTIMATE
£650 - 950
View shipping estimates
Notes
Chambers Road is an abstracted, paired back still life which feels like a contemporary take on the modernism.

Chambers Road was made this year while studying on the MA Painting programme at the Royal College of Art. Typically I start paintings working from a photograph, from which trace down an initial sketch on canvas. From there the photograph is put away and slowly each limb, each shape, or section of colour is laid down and scraped away, added onto, covered over, erased again, until something sits right and speaks to the other parts around it. Like a puzzle, slowly revealing itself."
Accolades
Education: Royal College of Art, MA Painting, 2020, University of Brighton, BA Illustration, 2013. Chelsea College of Art, Foundation in Art + Design, 2010
Awards: The Elizabeth Greenshields Foundation, 2020, Grantee. Triangle Network Fellowship, Arts Council England, 2016.
Exhibitions: BSC presents, Blue Shop Cottage, London, 2020. All These Gestures, Bowes-Parris Gallery, London. Reaction in Seclusion, Online exhibition, London, 2020. WIP Show, Royal College of Art, London, 2020.
Recommended for You