The Autumn Auction 2020
10 DEC 2020 7:00 PM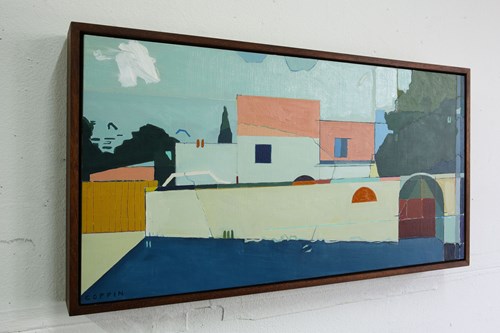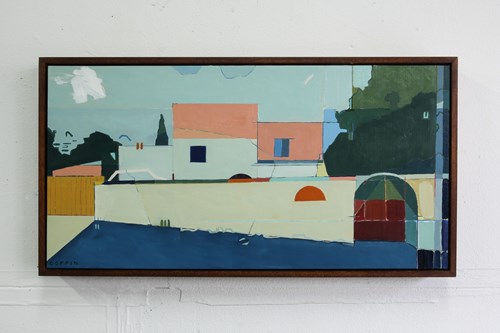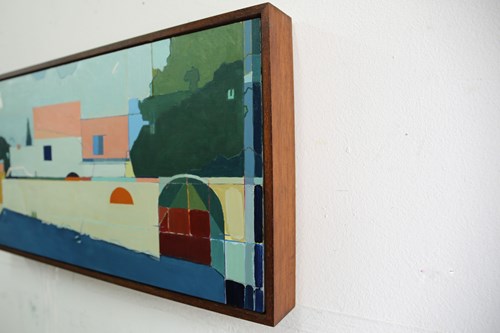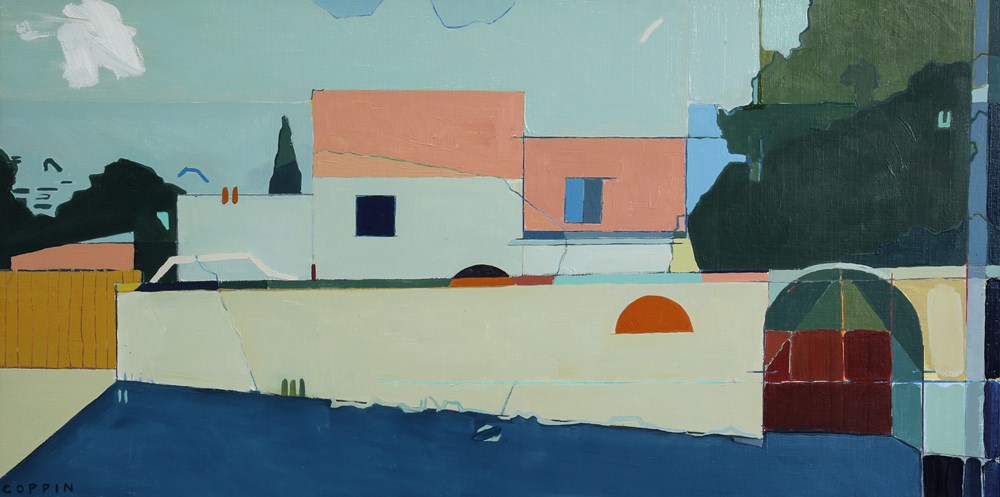 26. Fred Coppin
There From Here
Signed (lower left)
Oil on panel
20 x 40 cm.
Painted in 2020
ESTIMATE
£650 - 950
View shipping estimates
Notes
This painting was created as a response to lockdown. Fred Coppin used a google street view randomiser to transport himself to totally random coordinates from around the world allowing the opportunity to explore every corner of the globe from the studio.
Fred Coppin captures an eternal sense of optimism in his work through a distinctive combination of amplified colour and playful forms. He exaggerates the world into a permanent dream-like state that allows us, as viewers, to linger in a moment of utopian calm. Through exploring an eclectic range of unassuming everyday objects, Coppin's paintings are tied together by an uplifting impulse to dissect, exaggerate and reassemble the world around us into its most hopeful state.
Fred was immersed from an early age into a world of architectural design. This, coupled with his inherent desire for order and reason, predicates his connection with geometric composition. Through simplifying forms, Coppin saw a way in which he could potentially clarify the complexity of our world.
Influencers include Austrian Expressionists Gustav Klimt and Egon Schiele for their use of line and British Painters David Hockney, Francis Bacon and Euan Uglow for their authentic capture of contemporary life and combination of naturalistic tradition with the geometrical precision of composition. Hockney felt that with a more photographic style of contemporary painting he could demonstrate how he saw the world from a personal perspective, which resonates with Coppin. Although heavily influenced by these British painters, Coppin's careful integration of glitches, geometry and pastel tones offer a quality that still firmly roots his work in the digital era.
Accolades
Education: BA Fine Art, Oxford Brookes
Selected Exhibitions: Towards the light, Candida Stevens Gallery, 2020. Royal Institute Of Oil Painters, 2018. Ruth Borchard Self Portrait, 2019
Recommended for You