The Spring Auction 2020
28 MARCH 2020
Candid Arts, 3 Torrens St, London EC1V 1NQ
Live Streamed Auction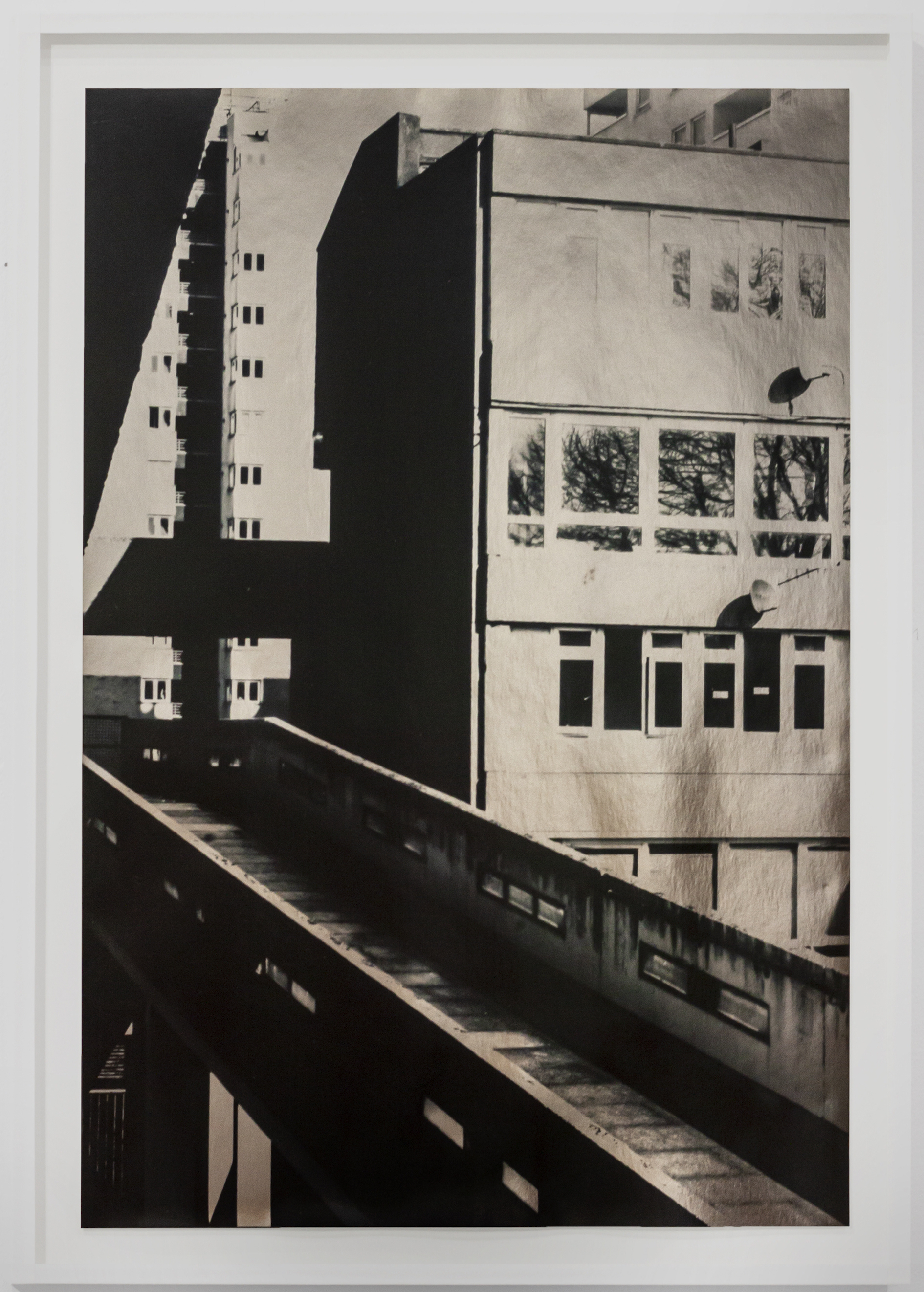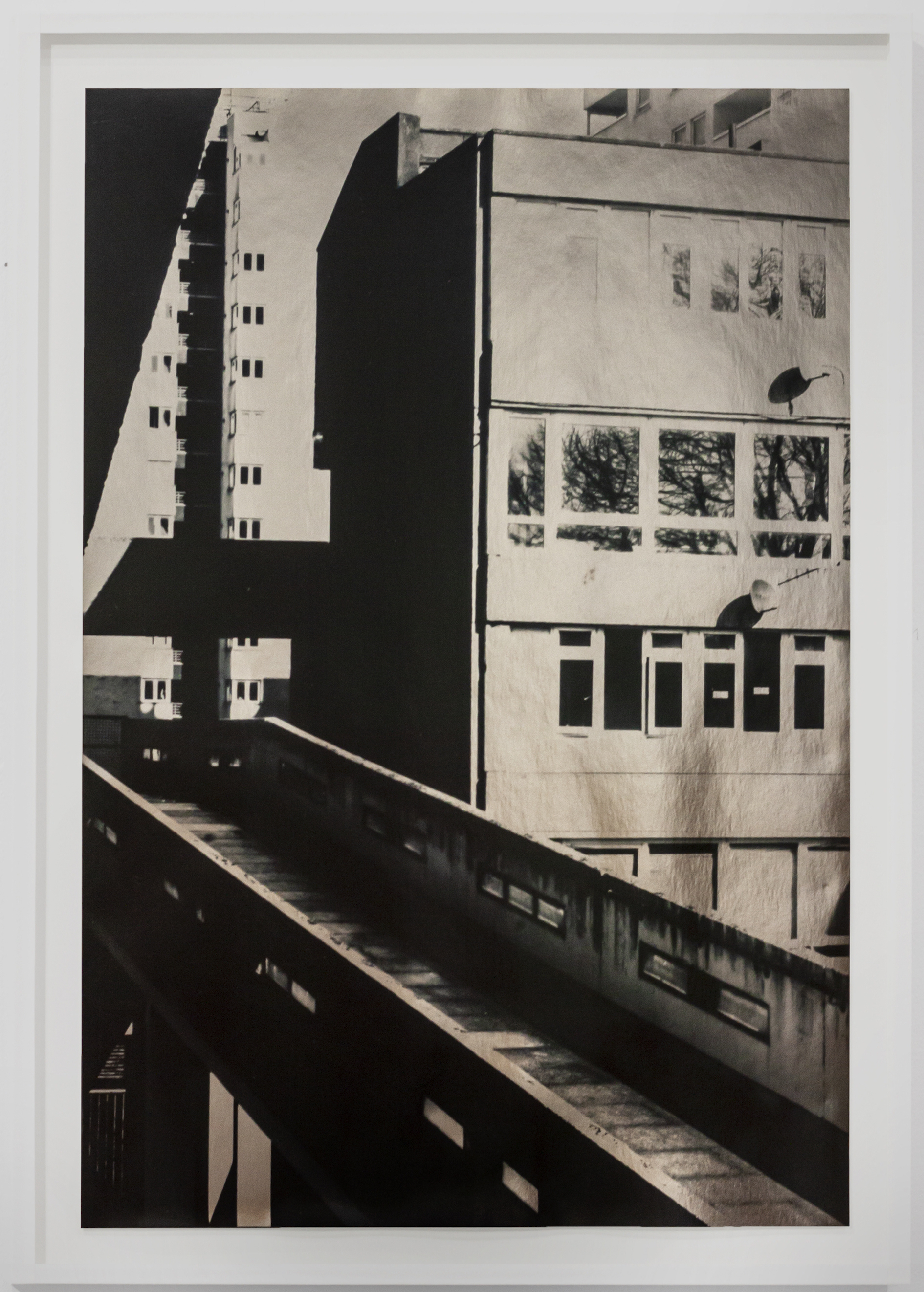 Add to wishlist
23. Almudena Romero
#18, About The Thamesmead Chapter
Signed (on the reverse)
Fibre based silver gelatin print
48.26 x 33.02 cm.
Created in November 2019
This artwork is number 2 from an edition of 5.
ESTIMATE
---
£750 - 1,100
View shipping costs
Notes
---
Almundena Romero, a professor of photography at Stamford University, utilises an extraordinary unique printing method to add lay upon layer of silver to her photograps.
The Thamesmead Chapter is a series of manually developed unique fibre-based silver gelatine prints (black and white photographic paper). By adding multiple layers of the silver gelatine, the metallic surface allows the viewer to encounter the photographs while seeing their own reflection in them.
This unique approach not only mimics the raw materials of the brutalist architecture in Thamesmead, but resembles one of the earliest forms of photography: the Daguerrotype process.
A method practiced solely by Almudena, The Thamesmead Chapter high-contrast landscape and sometimes abstract photographs of labyrinthic urbanism and no human presence, reflect on the isolating aspect of Thamesmead, as well as on broader issues such as marginalisation, housing and community production. The series successfully articulates cultural, societal and economic arguments.
Accolades
BA (Hons), University of Montreal, Canada, 2011. MA (Photography), London College of Communication, UAL, London 2012. PGCE, Design and Communication, UAL, London, 2015.
Selected Awards: National Lottery Heritage Fund, 2019. I-Portunus, Creative Europe Fund, 2019. Spain arts and culture, Cultural Office, Embassy of Spain in the USA, 2019. Arts Council England, National Lottery Project Grants, 2018. Finalist, The Worldwide Photography Gala Awards, 2015. Shortlisted, Novel Authors Grant, PHOTON festival, Valencia, Spain, 2012.
Solo Exhibitions: Growing Concerns, Raw Labs, Bow Arts, London, 2018. Growing Concerns, Photofusion, London, 2018. Portraits From the Elephant, Photography Archive and Research Centre, UAL, London, 2018.
Selected Group Exhibitions: London Art Fair, Nunnery Gallery, UK, 2020. Guest Projects, Yinka Shonibare Studio, London, 2019. Belfast Photo Festival, Golden Thread Gallery, 2019. Contemporary London Art, Magazzini Fotografici Gallery, Italy, 2019. Vision and Reflection, Tsinghua Art Museum, Beijing, China, 2018. Unseen Festival, CO-OP Space, Amsterdam, Netherlands, 2018. Festival Circulation(s), Centquatre, Paris, France, 2018.
Almudena Romero's work can be found in collections around the world including the Stephan Loewentheil Collection and Penumbra Foundation in the U.S, Photography Archive and Research Centre and Bow Arts Trust in the U.K, and the Gabriela Cendoya-Bergareche Collection and Jerome Kohler Collection in France.