The Spring Auction 2020
28 MARCH 2020
Candid Arts, 3 Torrens St, London EC1V 1NQ
Live Streamed Auction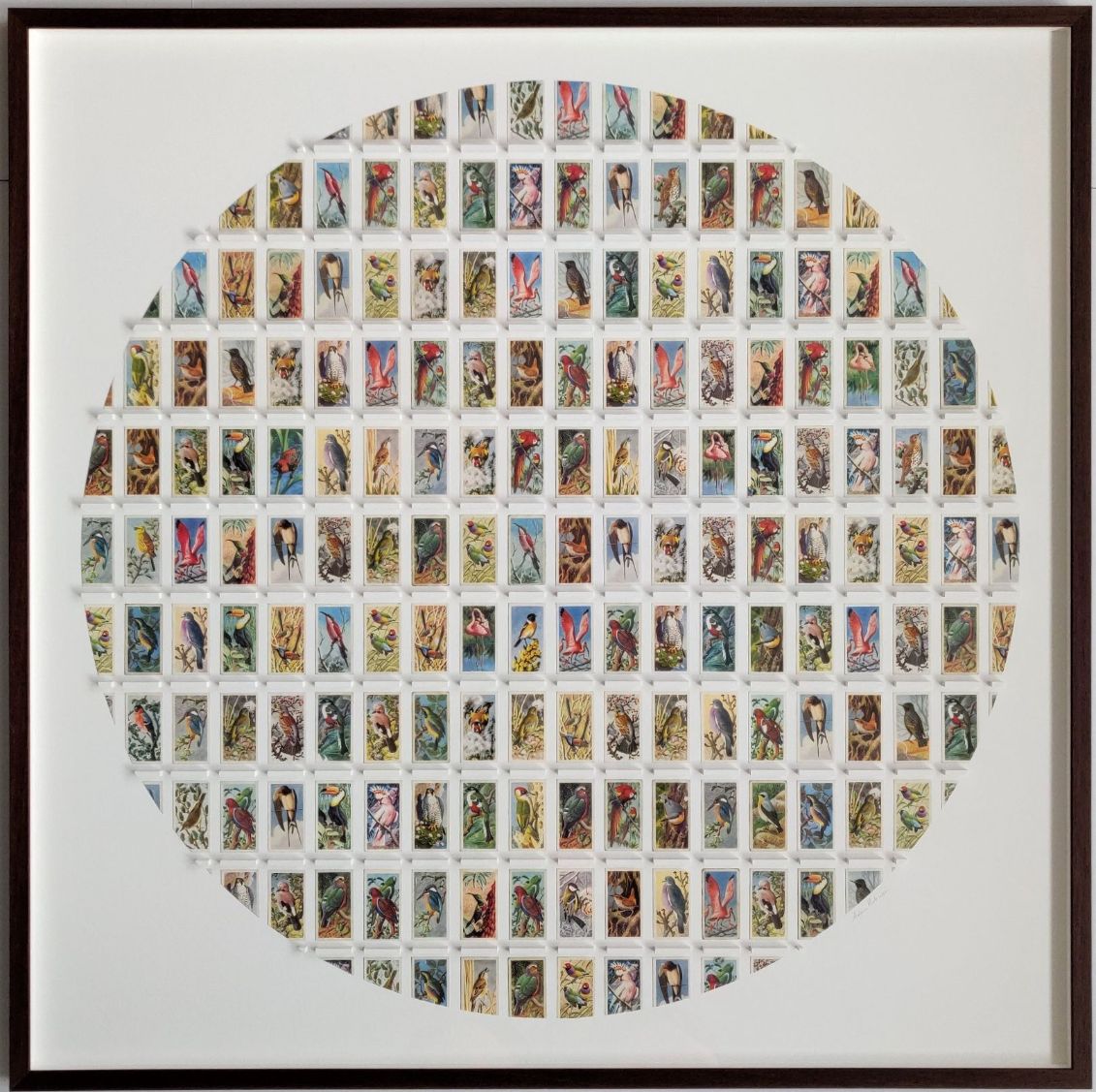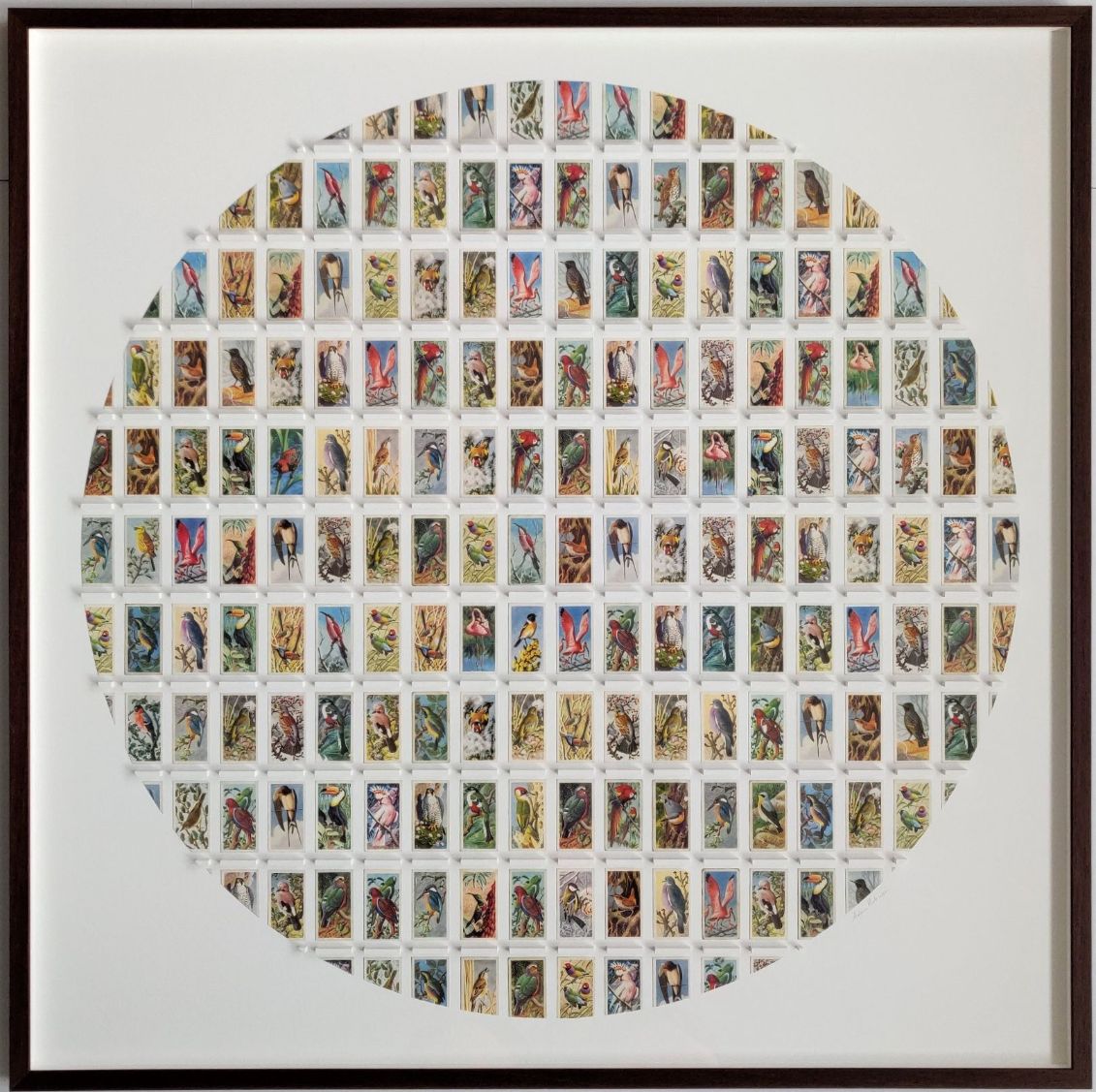 Add to wishlist
68. Adam Robinson
Bodega Bay
Signed and dated '2020' (on the reverse)
Mixed media collage on paper
103 x 103 cm.
Created in 2020
ESTIMATE
---
£1,600 - 2,200
View shipping costs
Notes
---
Bodega Bay is made up of 184 Brooke Bond Tea Company cards featuring hand drawn images of birds from around the world.
Adam Robinson scours market, antique shops and online marketplaces to collect his source material to make his distinctive collages. Brought together, they create a geometric pattern housed within a large circle. Each card sits above a painted wooden piece providing a three-dimensional element to the collage and playfully suggests a pitch for the birds.
Between the 1940s and 1980s The Brooke Bond Tea Company were known for including tea cards in their tins of loose leaf tea, many of which are collectible items today. The individual history of each card is evident in the marks, creases or worn edges and the general aesthetic of the illustrations is typical of mid-century graphic design.
"My work reflects my passion for colour and the processes of collecting and arranging. Found and sometimes forgotten materials with their own sense of history are a great source of inspiration. I aim to transform these objects to exist in a more contemporary and ordered context, with a clean and vibrant aesthetic.
I also enjoy the emotional response that colour and repetition can bring, and the notion that once the materials are rearranged and framed they become perceived in an altogether different way."